Ronald MKiza's new EP soon to be released
the EP will be released March 20, 2020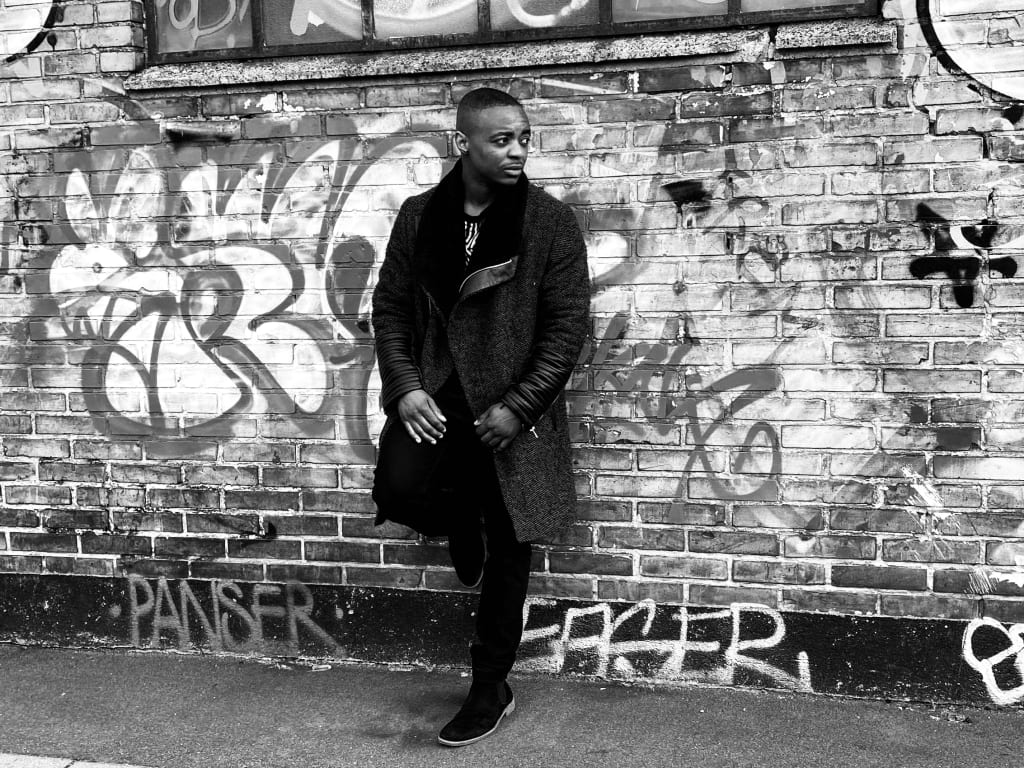 Ronald MKiza
Ronald Mkiza has a new EP coming out March 20, 2020! The lead single on it will be Black Virtue (feat. KYN).
Black Virtues (feat. Kyn), is a song about taking pride in being a minority. Detailing the struggles Mkiza has been faced with, while celebrating what they made him. The hook features LA based artist KYN, who with her soulful voice, details the struggle of a minority.
Ronald Mkiza took some time to answer my questions so that a wider audience may get to know him and his music better. I think if you give him just a few short minutes, you will not only like his music but like this modest, talented artist, as well.
Ronald Mkiza is an Afro Danish artist based in Copenhagen. A common theme throughout his music has alway been based on life experiences and the stories those experiences generate. Whether it be related to lost love, failure, pain or success, Mkiza consistently & sensibly interjects all of those experiences into his music.
Ronald Mkiza also loves to explore his own capabilities. This talented artist has released 9 jazz influenced mixtapes that are available on Soundcloud, Spotify, iTunes and other music platforms. He has also provided a lyrical onslaught to a trap record. As we learn more about Mkiza, it is evident that he easily finds comfort outside of the box.
With inspirations such as Tupac Shakur and Kanye West it is clear to see where this artist wants to go with his music, music that is inspirational.
What is your chosen genre?
Hip Hop
Why did you gravitate to that genre?
My mom used to play me this Tupac cd and told me what he was talking about constantly .
How long have you been involved in music?
7 Years
How would you describe the music that you typically create?
Passionate, real, and honest.
What is your creative process like?
Most of the times I have a vision I want to execute and then the sound and words follow.
I think it may be safe to say .... they flow.
What is the best song you ever released and why?
Currently Look Up. Everybody loves it and it's real positive and gave me a push in the right direction.
What is your favourite song(s) to perform?
Not For Me (Explicit), So Real, Long Time, and Look Up.
NOTE: One of my favorite songs not mentioned by Ronald, is ... Thoughts of a Worker
Where have you performed?
I've performed at Open mics. I was supposed to perform on the 20th but because of the lockdown it's been canceled.
Sidenote: Denmark is the second European country to impose lockdown against coronavirus . - metro.co.uk 11 Mar 2020
Do you have any other shows?
No, on the 20th was supposed to be my first concert.
Is there some place you would like to perform?
I would love to perform at festivals, show everybody that I'm next .
Do you think you could get any better at your craft? If so, how would you achieve that?
Yes Practice, and more writing,
What's the biggest problem you've had to overcome so far?
Not seeing any results
If it makes you feel any better, Ronald, I think it took the Bee Gees several albums before they had a hit.
Do you have a strong, viable, grassroots fan base?
Working on that .
.... AND mySound Music hopes to help!
How do you feel the Internet has impacted the music business & your music?
Helped me get it out to more ears .
If you could go open a show for any artist who would it be?
Kanye West, Drake, Beyonce, Jay Z, Kendrick Lamar, Tupac Shakur.
What is one message you would give to your fans?
Keep going !
What is your favourite/best outlet to connect with your fans? Instagram, Spotify, FB, Twitter, iTunes? How would you want them to follow?
Facebook & Instagram, in case I haven't given it it's facebook.com/RMKIZA
Did I forget to ask something? Something you would like to say, that I didn't address?
Hey ya'll, this is Ronald Mkiza, everybody that don't know me, I just want to tell you I'm definitely going to be something, thank you .
After taking some time to listen to Mkiza's music, I believe "HE will Be Something".
Don't forget, Ronald Mkiza's new EP will be available March 20, 2020. Be sure to add it to your Spotify playlist or download it on iTunes.