The Coffee House is Home for Artists and Art Lovers in Peekskill
Coffee and Indy Music at its Best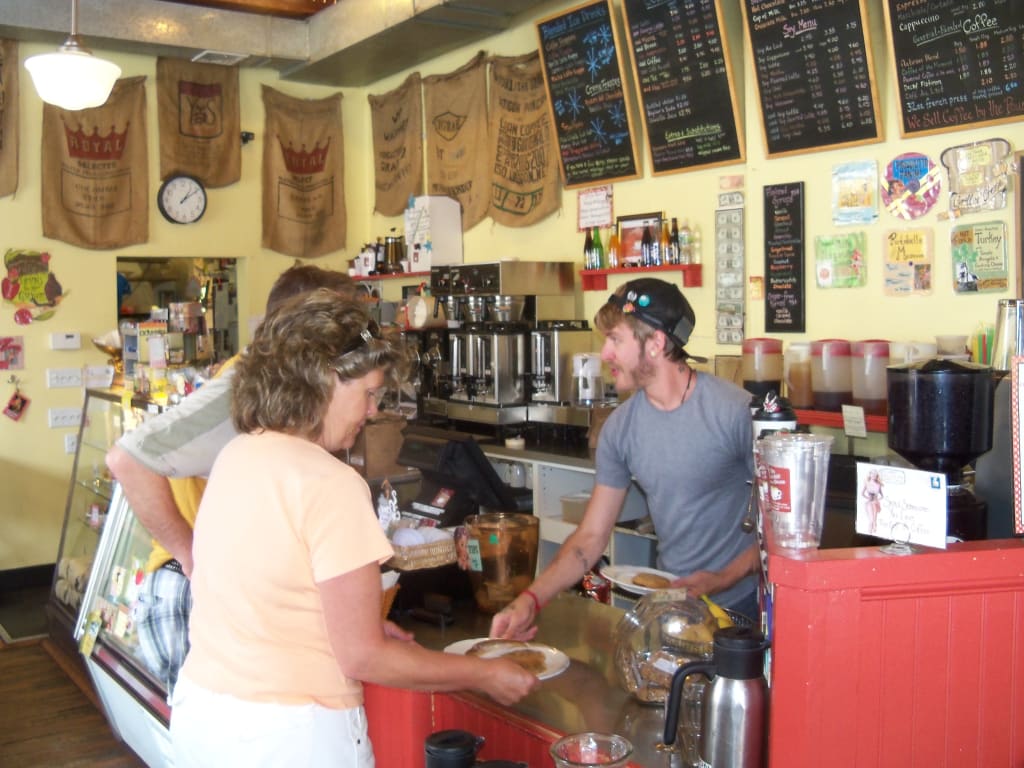 If it's Sunday, it's Meet the Press, and while that is certainly true in my case, the sabbath really means my weekly trip to Peekskill, New York. There, with the Hudson River in close proximity, I settle into the blue couch at the Peekskill Coffee House, where my writing acumen is engulfed in a sea of inspiring sights, sounds and smells.
On the corner, at 101 South Division Street, the 115 year old building blends into Peekskill's Americana style of architecture as easily as the swinging a dead cat reference is thrown around by all the local artists. "This place is a muse for area artists and creatives of all kinds," said Randy Sharpe, who doubles as manager and barista.
On top, each week features a local artist for the Coffee House walls. "It's a great foundation for launching the whole arts community," said frequent customer and coffee drinker Preston Ricardo.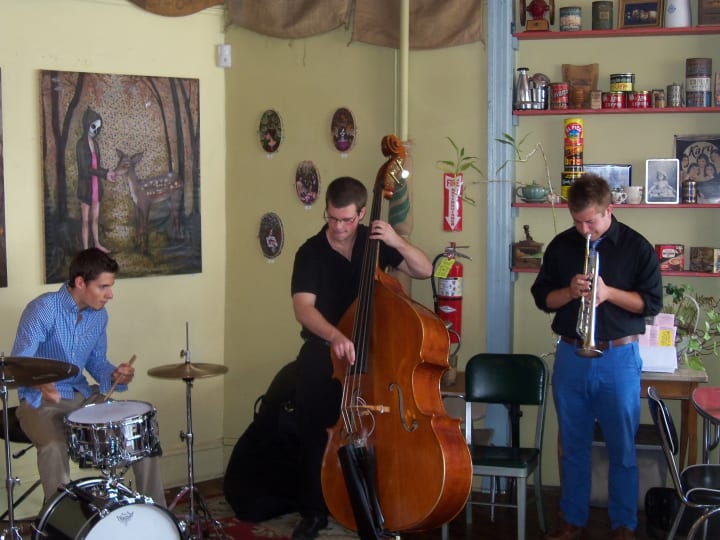 Accompanying Mr. Ricardo was Emily Hannon from the Burrough of Brooklyn. The world headquarters of independent coffee houses and the commensurate aura, Hannon knows what she's talking about. In turn, her initial impression infers that the Coffee House definitely lays the groundwork to put Peekskill in the proper mindset to appreciate its art. "It's comfortable, quaint and a little catchy," said Hannon.
Ricardo seconded the sentiment and encompassed the conversation back to the building's call letters. "It's hard to find great coffee and a funky atmosphere where you can spread out," he said, and making the 30 minute drive from White Plains, is no bother, added Ricardo.
Neither is the live, relaxed music that's easing out on Saturday night and Sunday afternoon. "Even when the music is going, you can still find a quiet corner to do your work," Ricardo said from the back.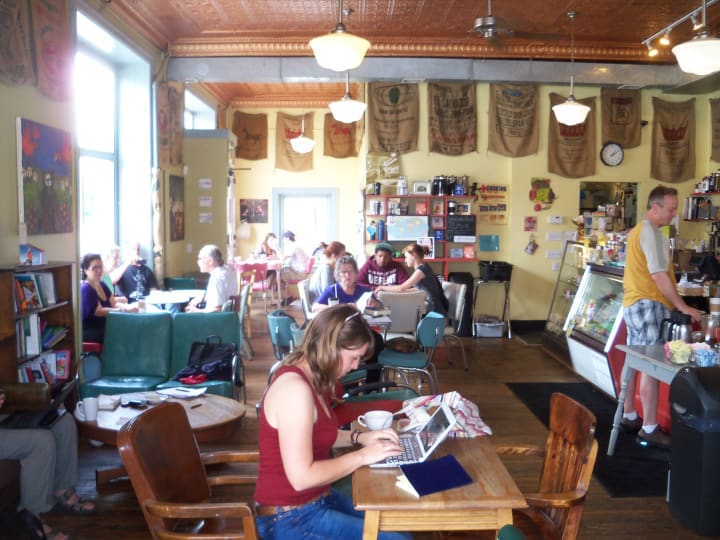 On the contrary, Megan Kearns of Cortlandt sat front and center as she diligetnly did her work. Liking the laid back mix of musical offerings, a little non-intrusive "white noise" is much more conducive to her attention span than sitting alone in an empty apartment room.
I concur, and my weekly writing platform thrives on the inspiration of quality independent artists. This week it was the Tristen Napoli Trio. But my first impression several months ago soured at the sight of the large cello case that came in with the three SUNY Purchase Students.
Not a fan of Jazz, as I told the trio later, I have now become one. That's just the kind of opportunity that the Coffee House gives, according to Ben Carr. "In the relaxed atmosphere," said the Cello player, "people are listening and actually want to hear the music."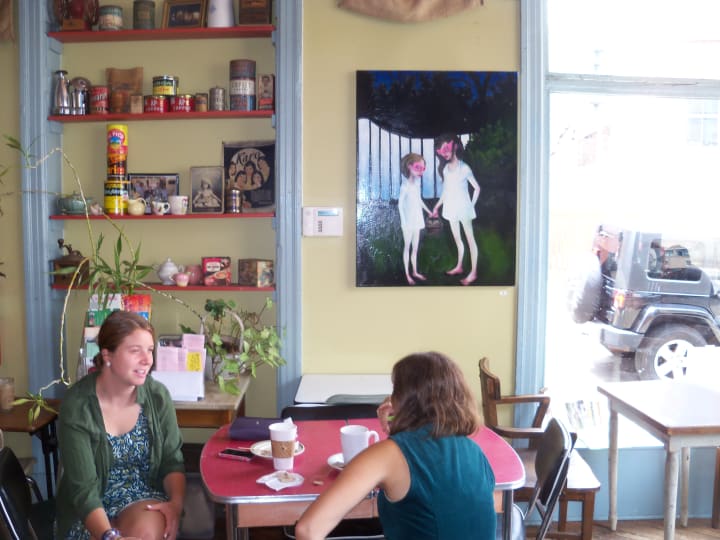 The fact that people tip well doesn't hurt morale either, while the general calm affords musicians the chance to hone their skills and styles for bigger and better venues. "It's very low key and unimposing," said Carr.
Currently, the Coffee House has a relatively regular line up of performers, but that doesn't mean the opportunities to hook on are closed to other hopefuls. "Our Friday night open mics are a good way to get noticed and get on the playbill," said Sharpe.
The introductory possibilities for a showcase and performance experience aside, the locale serves as a focal point for bigger things, and it doesn't matter if you're an artist. "It's a nice meeting place to go over things and make plans," Sharpe said.
The setting is even more basic than that for Carr. "I just feel like I'm really part of something larger when I'm here," he beamed.
I couldn't have said it any better myself.
Please Like My Movie Review Page on Facebook
Author can be reached at [email protected]