That's a keeper ! #1
Review of the album: Venus and Mars - The Wings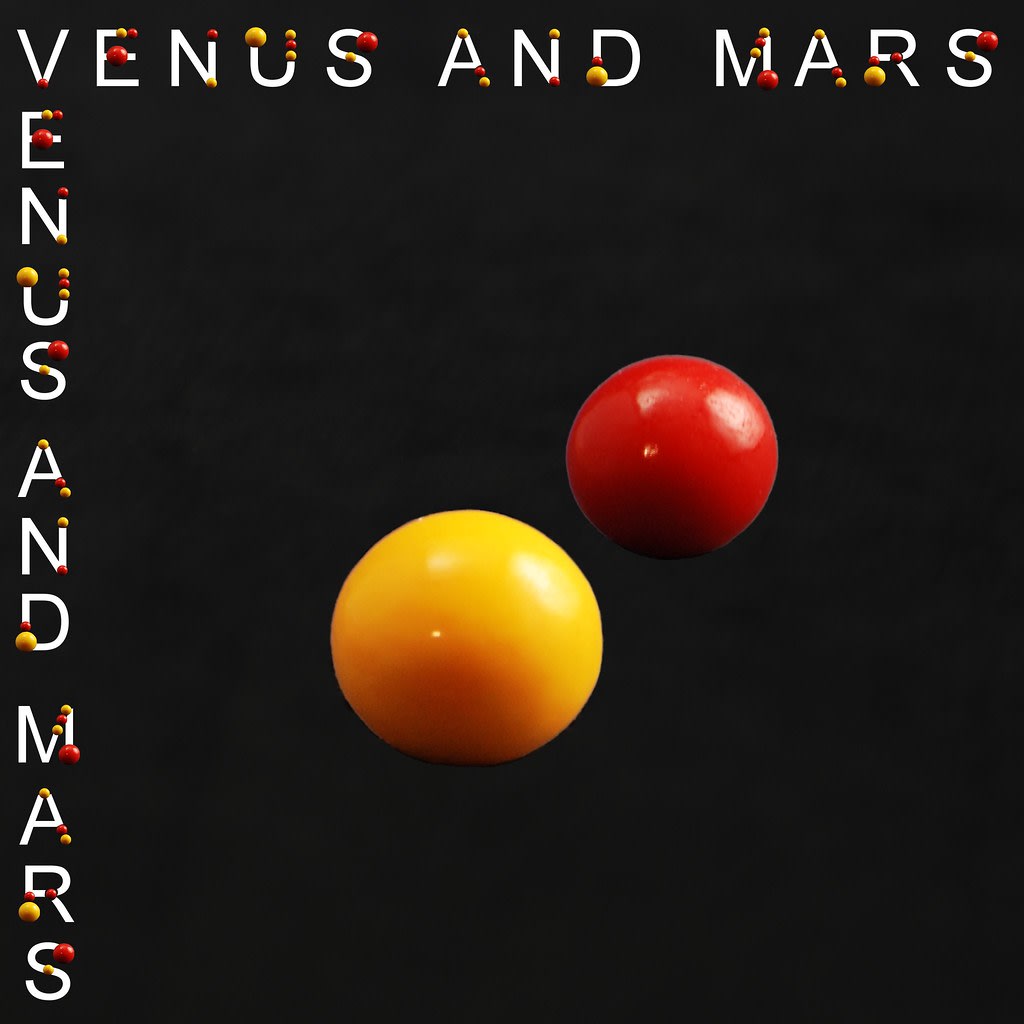 I personally received this album from my father-in-Law without knowing that Paul McCartney part in it. I know, I know, newbie move and eternal thanks to him. Once I put the album on my record player it was revelation! To me, this album is an incredibly good piece of musical art.
The two versions of the opening song Venus and Mars are giving a surprisingly good tone right away on both sides - especially on side A when it ends straight to the song Rock Show. Moving from a galactical acoustic song to a down to earth Rock Show (literally).
Afterward, this album is continuously alternating rock riff, blues pattern and even gospel-like sounds all along. There are a couple of gems in the album, like Magneto and titanium man, who swing a comic book story telling with a solid backing track.
Last highlight I like to mention is the vocal performance of Paul McCartney in the track Call me back again. It feels to me like a good old shout out with a 60's vibe in it. Paul is really pulling out his vocal performance in there. We can really feel the love and hate in the song and I love it. I know it's probably coming from a little nostalgia for the Beatles and Oh! Darling but still, it works for me.
Overall, I think this album is entertaining and satisfying for people who wants to enjoy an album back to back without getting bored in the middle.

The set list:
Face A
1. Venus and Mars
2. Rock Show
3. Love in Song
4. You Gave Me the Answer
5. Magneto and Titanium Man
6. Letting Go
Face B
7. Venus and Mars (Reprise)
8. Spirits of Ancient Egypt Paul McCartney
9. Medicine Jar
10. Call Me Back Again
11. Listen to What the Man Said
12. Treat Her Gently / Lonely Old People
13. Crossroad
Let me finish with some other reasons why you should put that record on your top shelf forever:
• It's not the most famous album that Paul McCartney did after his time with the Beatles but it is certainly a underrated one. (Everybody like to be Hipster some times)
• The album cover was made by Linda McCartney by taking a photograph of two billiard balls on a dark background to simulate Venus and Mars. (Feels like there's good conversation material right there)
Thanks for reading !