Stoner Rock Reviews Presents: Fuzz Heady - The Birth of the Electronic Stoner Rock Genre
Fuzz Heady births a new flip on stoner rock and electronic music with his debut EP.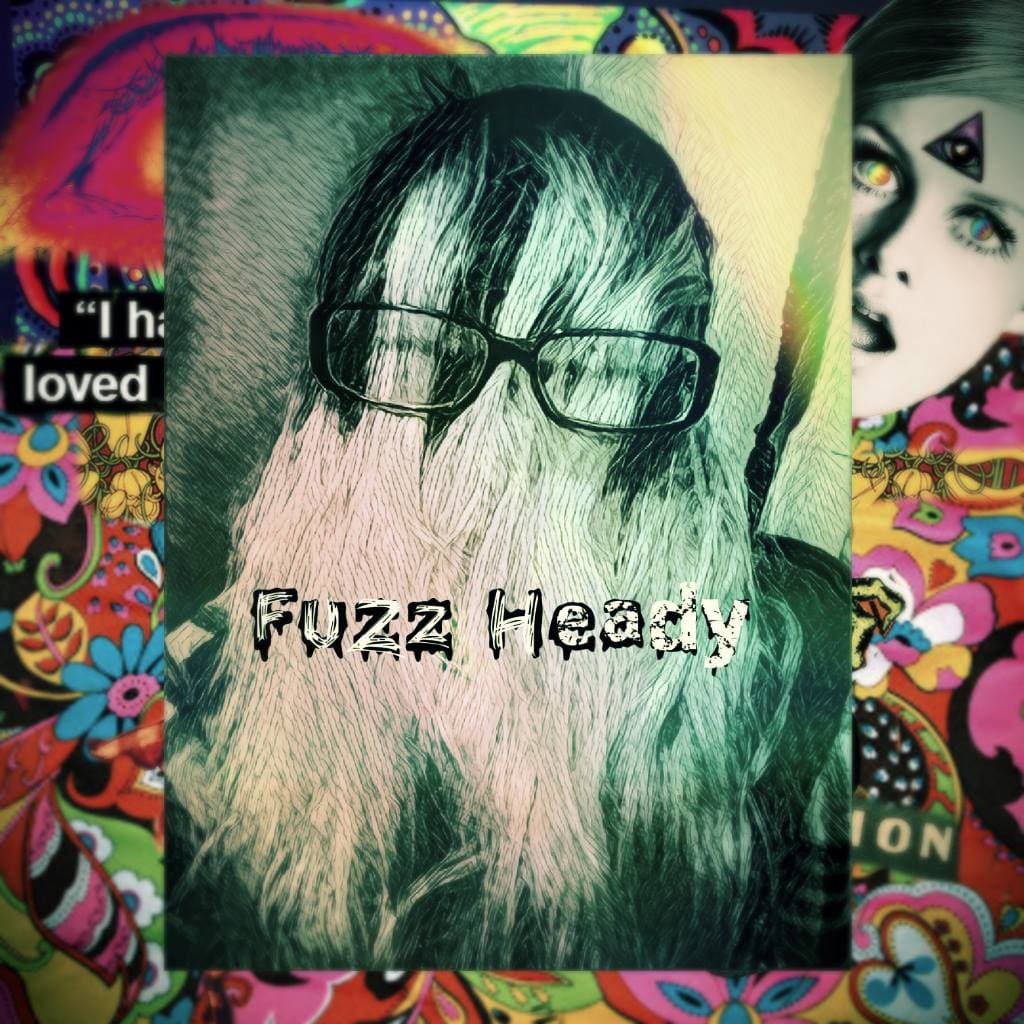 A blinding blur of colors in a field of aquamarine; there's a flash, was that sound that you tasted?
Straight down into the astral basement, you feel a voice ring out. "Technicolor Roses," it echoes. A genuine acid trip for your ears, Fuzz Heady takes you on a journey of mind, body, and soul through his captivating music project. Warm modern synths, deep 808s, live drums, and fuzzy guitars, Fuzz Heady seamlessly blends the top genres in 2018, keeping his music as interesting as possible, while still staying true to classic rock, stoner rock, and the festival vibes.
The Fuzz Heady Band is made up of producer Antonio Gonzalez (also know as S.A.T. or Fuzz Heady), of The Maniac Agenda (electronic rock outfit who co-produced the Metal Gear Rising Soundtrack, and others) and a rotating collaborative between various musicians. The artists that have made appearances on songs so far include some notable artists as well as some talented up and comers including:
Rogerio Jardim (drummer of Infected Mushroom), Tommy Cunningham (guitarist of Infected Mushroom), world touring DJ/producer Randy Seidman, electronic rock outfit The Maniac Agenda, Len Rizzo (guitarist of Bella Gnosis/Molecular), Multikill Recordings' singer-songwriter Lauren Stone, soulful vocalist Emily Coy (of Fox & Mew), guitarist know as The Prince of Fairfield, rock/metal vocalist/producer Sasha Darko, Portuguese dark techno DJ Paranoia, vocalist Melissa Pixel, and fellow "Musicoinian" Leaf Driving, to name a few.
Wise with an air of jocular whimsy, Fuzz Heady describes the project as,
"an open source psychedelic music project that finds its way sonically somewhere between hip-hop, stoner rock, and the electronic bass music genres."
Most of his solo tracks he's releasing on his own label, Fuzz Heady Music, including his debut Raw Abstracts From the Astral Basement EP for free download here and streaming on the Musicoin blockchain and Soundcloud, but announced it will be available on most platforms later this year. This EP is chock full of unvarnished ambiances and distortions, set to reconfigure your astral alignment with guitar solos soaring over complex genre-fusing compositions. So let's dive in...
What does the Fuzz Heady EP sound like?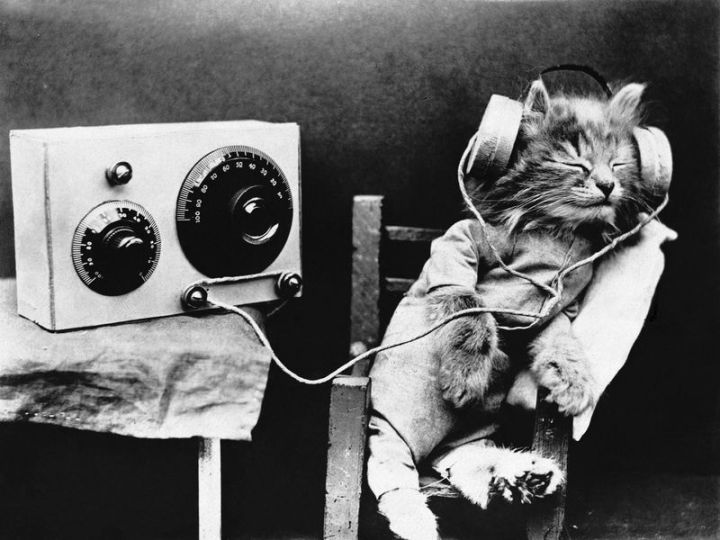 The EP starts with an uplifting atmospheric interlude that builds until it crashes into Lauren Stone's spoken word vocals on the next track. "Technicolor Roses" has a jam feel with a cool modern trap drop with heartfelt bluesy guitars carrying the leads into the abyss.The hip-hop inspired track, "The Rocketman Della Effect" had my head bouncing to the dark hazy vibe that sounds like something that came out The Matrix or Borderlands.
"From the Astral Basement" speaks to the psychedelic grunge influence, with notes of stoner rock; the composition on this one shines in a way that would make The Prodigy and a reunited Mars Volta proud parents.
"Euphoric Daffodil Fantasy", truly a masterful Floydian trip for the ears and mind, this is a track that you can lay back and allow yourself to take a seven-minute journey through the astral basement in its essence.
"Raw Abstracts From the Astral Basement is supposed to be raw on purpose to capture the music in its purest form from the various experiences of life. I think of this EP as almost a prequel rather than a debut as so many songs are naturally creating themselves through collaboration… I had to begin somewhere releasing them. The Fuzz Heady sound is an evolving process, but will stay true to the core of the sound - psychedelic music for people who think outside the box" -Fuzz Heady
Personally, I found this EP has an honest message for anyone willing to listen with each synth and element mixed in kind: that life can leave us exposed, raw, but also allows all of our beauty inside to shine from within. It is a message about ourselves, to abandon ego and create shamelessly, to allow ourselves the true pleasures of creation, and to indeed celebrate life to its fullest. It encourages you to seek the truth that hides in the hearts and minds of us all, to pursue a personal growth and journey, no matter how long it may take. Fuzz Heady says, wisely, but with a grin on his face, "It's about the journey, not the destination, man." This message stems from the hardships that every person has experienced.
In Conclusion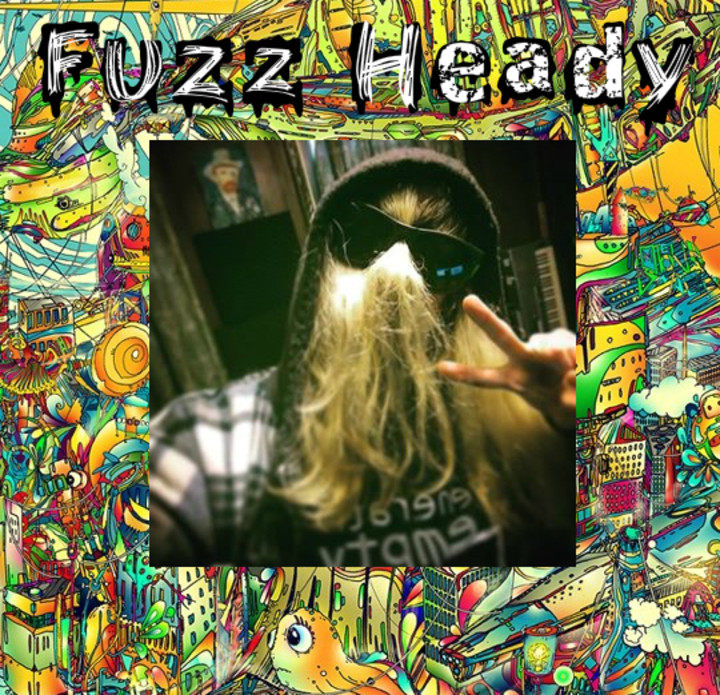 I believe Fuzz Heady's Raw Abstracts From the Astral Basement will have your ears begging for a listen over and over if you enjoy the likes of Pretty Lights, grandson, Gramatik, Queens of The Stone Age, The Gorillaz, Portishead, and Massive Attack (or fellow local Philadelphia peers Wax Future and Agent Zero Music ). This is why Fuzz Heady is one of my picks for an upcoming artist of 2018 worthy of an add to your playlist on Spotify or Musicoin.
What is Musicoin you ask? Music on the Blockchain - read my article here to find out more.You can find Fuzz Heady on the following social networks:Twitter - Soundcloud - Instagram - FacebookDownload and stream here: Raw Abstracts From the Astral Basement
Finally, if you feel so inclined I do accept tips below so I can keep digging in the deepest darkest depths of space to find you the coolest sounds for your ears and continue writing about them. Enjoy!