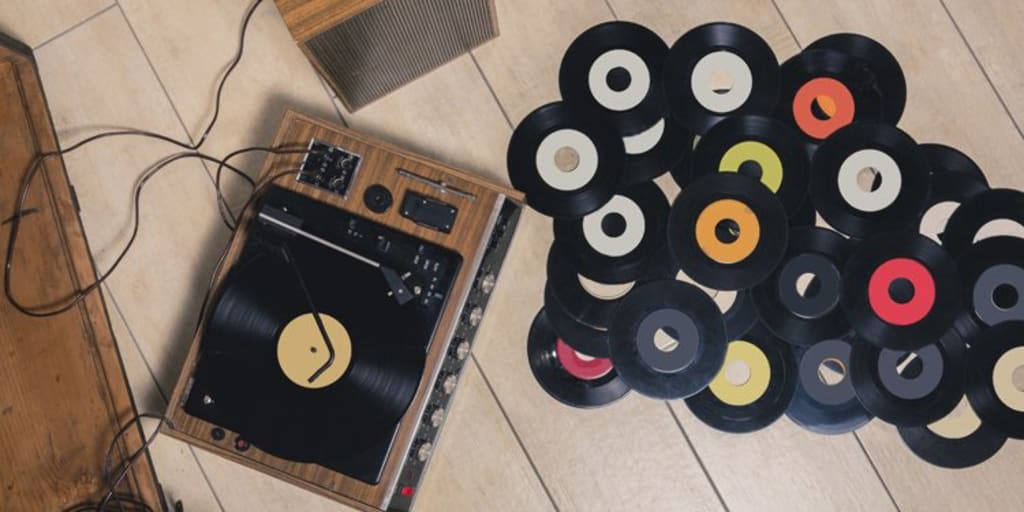 Music has always had a significant influence on my life and I'm truly never happier than when my record player is on. I've grown up pretty much solely on 1960s and 1970s music and it has had an impact on me that much modern day music fails to convey, which is reflected in the tracks listed below.
Gerry and the Pacemakers – 'You'll Never Walk Alone' (1963)
So admittedly, being a Liverpool fan helps somewhat in my appreciation for this song, but in reality it truly is just a beautifully written song from Roger and Hammerstein's Carousel, which is then finely adapted by Gerry and the Pacemakers. This, and the fact that Gerry Marsden kissing me is probably my biggest claim to fame, secures the forgotten band of Merseyside a place in my heart.
The Beatles – 'Something' (1969)
This was perhaps the hardest song to narrow down, because, in reality, the majority of The Beatles songs have shaped my life in some way, shape or form. My heart will always have this song at its core, Something is one of the most finely crafted songs I have and will ever hear and both Lennon and McCartney considered it to be the best song Harrison had crafted up until this point.
David Bowie – 'Life on Mars'(1971)
The first Bowie song my dad ever introduced me to and the one that will always remain my favourite. Vocally, this is truly one of the best releases from Bowie. As I have aged, I have gradually seen a greater lamenting of capitalist culture throughout this song, with Bowie encapsulating the naivety of mankind in thinking that entertainment can be used as a method of escapism. Nothing like lyrics that speak to your heart.
Smokie – 'Living Next Door to Alice' (1972)
Eight years old and sitting in my dads music room when I ask him to play a song on guitar for us — being the incredible influence this man is, he decided to play this absolute classic but the 'uncensored' version, so to speak. Now it's a necessity at any family gathering or maybe just when he's had one too many to drink.
Eagles – 'Most Of Us Are Sad' (1972)
"Most of Us Are Sad," is one of the most underappreciated Eagles songs, with Glenn Frey's phenomenal penning of the song resonating with me moreso than most songs I have ever heard.
Dr Hook – 'Sylvia's Mother' (1972)
My dad introduced me to Dr Hook through the song "Millionaire" and since that moment there has been no turning back when it comes to my admiration for them. Dennis Locorriere's voice is so beautifully tender in "Sylvia's Mother" that it is situated as one of my favourite songs of all time.
Jackson Browne – 'Something Fine'(1972)
Jackson Browne for me is the literal embodiment of an under-appreciated artist. His lyrical talent could match that of Lennon and McCartney, if not surpass it. When I listen to Browne, the lyrics become an animation in my mind, his lyrical talent has an ability to transcend boundaries. "Something Fine" encapsulates this.
Led Zepplin – 'Achilles Last Stand' (1976)
Jimmy Page and Robert Plant achieved something with this hidden diamond that I don't think anybody other than Don McLean has ever managed to do — create a song that spans 10 minutes and still maintain my focus on it. Between Bonham's attacking drumming and Page's rousing guitar play "Achilles Last Stand" really presents a turning point for British heavy metal music.
Fleetwood Mac – 'The Chain' (1977)
"The Chain" is surprisingly the only song that is credited to all five members of Fleetwood Mac, a heart breaking fact, considering how phenomenally crafted it is. The harmonies in "The Chain" are some of the best I have ever heard. Particularly, in recent months, this song has crept back in to my life and resonates with me in a way that I never could have anticipated before.
Eric Clapton – 'The Cor'e (1979)
My earlier statement about lengthy songs appears false now I consider Clapton's "The Core," Clapton's Slowhand album will always be one of my favourites, due to its greater country nature than his others, Marcy Levy's vocals add soulful substance to the track and the guitar riff in The Core gave me my first appreciation for guitar play.
Kevin Johnson – 'Rock and Roll I Gave You the Best Years of my Life' (1979)
This song will always have a special place in my heart, not least because every time I listen to it, I'm reminded of my incredible mother, as it's a song that we have loved together for as long as I can remember. Further to this, the opening verse of the song pretty much is a direct representation of my dad and I struggle to listen to this song without thinking of the love I have for them, particularly for introducing me to the music that has moulded my life.
Bryan Adams – 'Summer of '69' (1984)
For most, this would be a 'guilty pleasure' song, but I am unashamedly in awe of Bryan Adams and he has been one of my favourite artists for as long as I can remember. Adams achieves something greater when delivering this song — a sense of nostalgia in his voice that allows for the, at times, terrible clichés to be overlooked.
Stereophonics – 'Handbags and Gladrags' (2001)
Mike d'Abo states that he composed the song as "saying to a teenage girl that the way to happiness is not through being trendy. There are deeper values." This is the exact message I needed to hear as a 13-year-old girl that was uncomfortable in her own skin and struggling to cope with the pressures of modern society, d'Abo's writing is timeless. Kelly Jones' voice manipulates this song in a way for me to receive this song in a complete different way to Rod Stewart.
Phillipa Soo – 'Burn' (2015)
This song provides a change in the tempo of the musical Hamilton, however its brilliance lies in the sincerity of its lyrics — the most recent song to have shaped my life, it is relatable to any person that has ever had their heart broken and struggling for a way to find a way forward.
Reader insights
Be the first to share your insights about this piece.
Add your insights