Review — Rich Brian 'Amen'
The Debut Project of Indonesia's Most Famous Rapper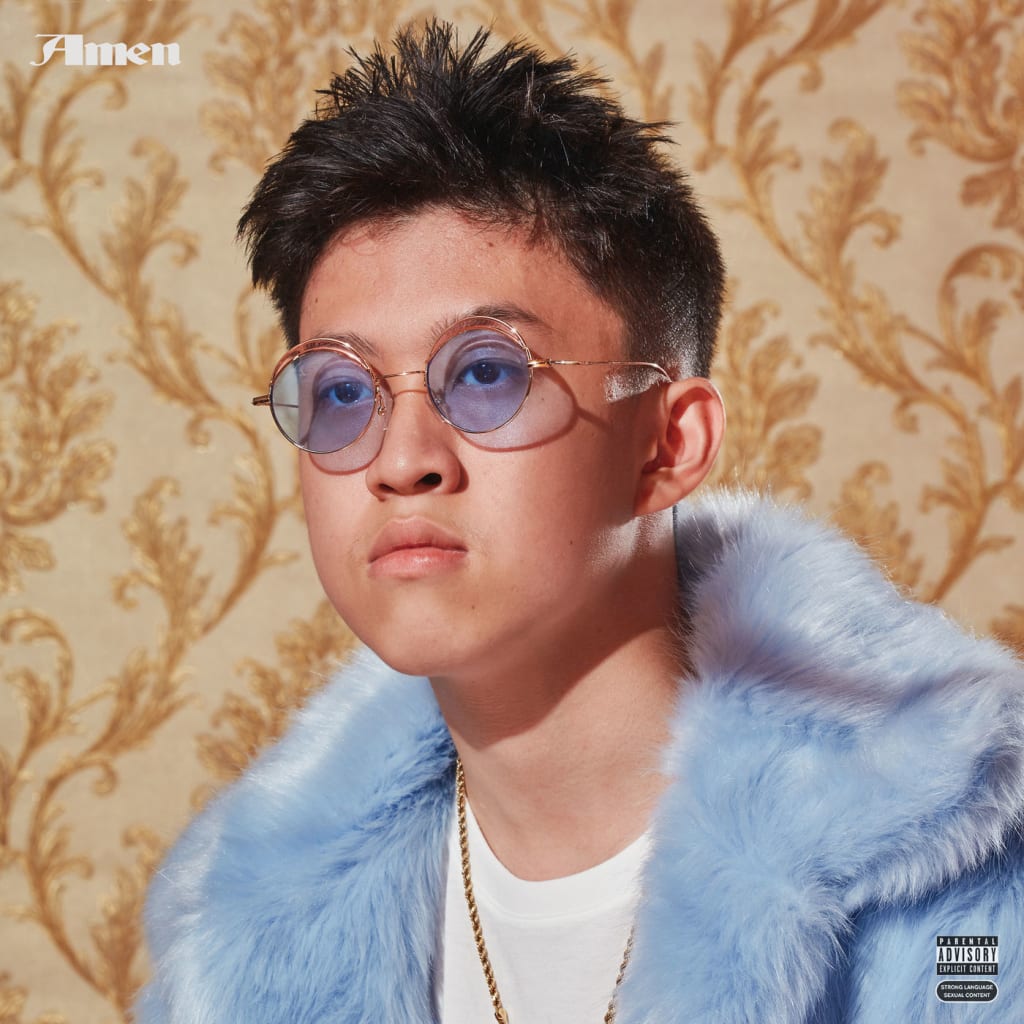 From his breakout hit "Dat $tick" to releasing his first project, from Indonesia to LA and after signing with 88 rising, Brian Imanuel has come a long way in the last two years. This album is 44 minutes long and has the song catalogue of a debut project. The singles off this album are "See Me," "Chaos" and "Glow Like Dat" which I think is the strongest of the singles. The album fills out with a cypher in "Amen," some real life stories like "Kitty" as well as four tracks with features from Offset, NIKI, August 08, and Joji (who I wrote a review for after he released In Tongues, so check that out).
Initial Thoughts
In all transparency I really enjoy Brian's music because of his flow and the way his voice sounds.
I think that there are some great songs on this album with it being his first project and I think that some really great beats have come out of these tracks like the beats for "Occupied" and "Flight."
That said, he has a long way to go and I think he can go a very long way. I think that if he keeps with the persona that he has right now he's going to connect with a very large part of this generation. He doesn't come off old like Lil Pump does. What I mean by that is when you hear Lil Pump is 18 you're like, "oh shit, really?" but if I say Brian is 18, it's much more easily believed once you get past how deep his voice is. What that comes down to is the personality that the two artists convey; just look at any interview of Lil Pump and compare that to any interview from Brian. They're completely different, and I think that Brian has the more sustainable and marketable image.
So, I think that this was a very good first release from Brian and it excites me for what is to come.
Standout Songs — In No Particular Order
"Kitty": This song is about Brian losing his virginity but it ends with a twist. This was a standout song to me because it shows what I was saying before about him being able to connect with a lot of a young generation. This separates him from this current generation of rappers because of a) the storytelling and b) the honesty in this song. He talks about being nervous and not being able to put a condom on. Lil Pump, for example, wouldn't put this in his song because of his image. We have a kid here with the potential of being a great if he keeps working.
"Introvert" feat. Joji: Both of these 88 Rising artist are primed to have a huge year is they are able to keep putting out good singles, though I do have a feeling that Joji will become a Frank Ocean-type figure due to the fact that he doesn't seem to want to crank out a project a year, so we may have to wait a while for more original music. This song is a great low-fi hit which is Joji's specialty as we know from In Tongues. I just love the mood of this song and it makes me hopeful for the future of 88 Rising like "18" with Kris Wu, Brian, Joji, Trippe Reed, and Baaure. I also can't wait for the trippy mess this music video is going to be. If you don't know what that means then watch any of Joji's videos.
"Arizona" feat. August 08: I've never heard of August 08 before but I think that he and Brian complement each other well because of the different weights their voices carry. The only problem that I have with this is right before the switch in beat, the chorus is a little sparse and it feels like it needs more. Then the end of the song shows the reason that I think Brian is so marketable, with the conversation about Michael Scott dying at the end of The Office even thought that doesn't happen.
"Flight": This last stand out is about when Brian first came to America. This has one of my favorite beats on the album because of how mesmerizing it is. He talks about wanting to be the GOAT and working with Pharrell Williams which would be intimidating for anyone, let alone an 18-year-old who really only had 200,000,000 streams to his name without a project under his belt, at the time had probably released his first song 18 months ago, and is moving to America from Indonesia.
Final Thoughts
Rich Brian has a lot of potential and this first project shows that. The fact that it is 44 minutes is impressive because many first projects nowadays come in around the 30 minute mark. I'm excited for the future and I really hope that he keeps getting better and better. We'll see if he makes it into the GOAT conversation in the coming years.
Final Score: 8/10 Thoroughly Enjoyable
Follow Me on Vero @calderamoswood
Vero is this new app that I've been playing around with and I really love it. So, I'll do mini reviews for things like books, movies, TV shows, and obviously music.
About the Creator
I wanted to be like Indiana Jones until I realized that there were probably mosquitos where he did his adventures.
I like basketball, rap music, esports and books.
Twitter: @amos_calder
Reader insights
Be the first to share your insights about this piece.
Add your insights