Rap Albums from Underground artists in March
Monthly album rating and recommendations.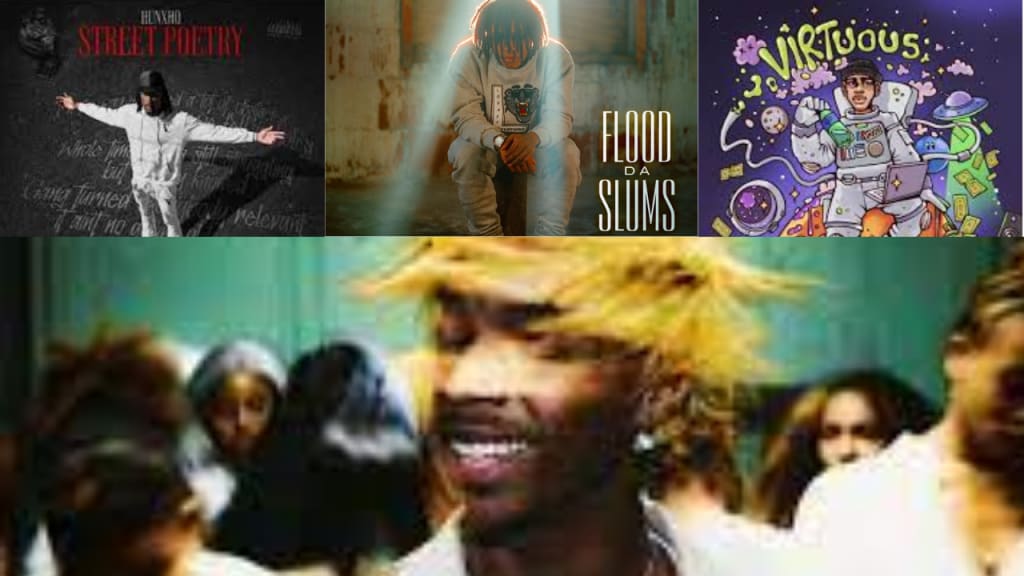 As we march forward and out of the month "March" we are going to take a look at different rap albums that were released this month. Some were released in early March and we all got to listen to them for the whole month, while others got late excitement and got the album in the final week of March. I am telling you this, so you would have the same opportunity to listen to these albums. The details and rating given to the album is within my own personal decision and my personal opinion (I want to make that clear to people who get offended by it)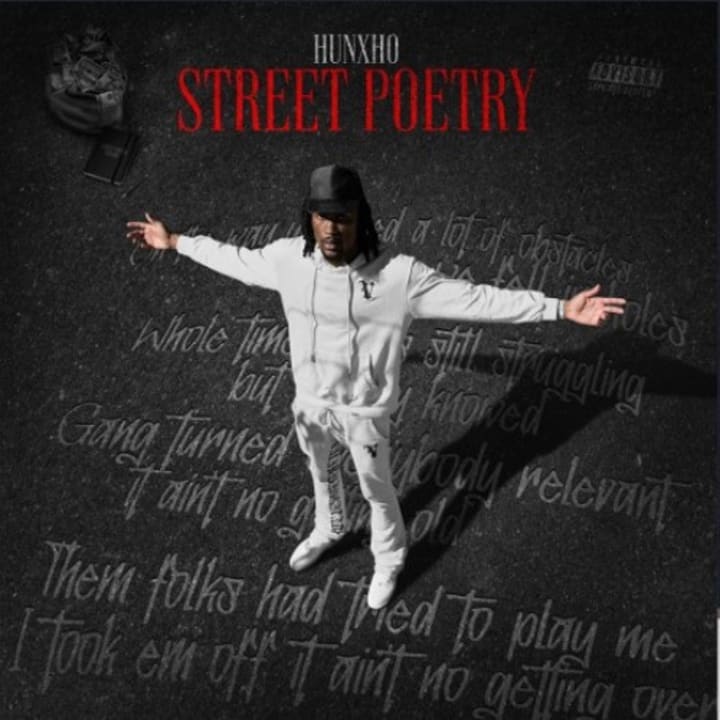 The first album on our list is going to be "Street Poetry" by "Hunxho" which was released on March 4, 2022, and it consists of sixteen tracks on the album, and it comes with features from "No cap, 2ndTrenchBaby and 21 Savage" it was written by Ibrahim Dodo, Ryan Guenther, Chance Cameron, Adrian Appling, Dante Guzzi, Sheyaa Bin Abraham-Joseph and many more. It was also produced by ferno, RAN, Slider, Chance T, Dzimi and many others. I found out about this album from one of the pre-release songs from the album, which was "Let's Get it (Remix)" featuring 21 Savage. And of course, I follow 21 Savage on Spotify and when the song got released, I got a notification, I listened mostly because of 21 Savage but Hunxho did his part and came in with fire bars because the song is one of my favourites from the album and absolutely the favourites of many others, because the song is the top-performing song in the album on Spotify, with more than eight million streams.
Honestly, the album is a decent album and something you should definitely listen to and it's also something you would call a "Street Poetry" the album name really relates to the topics and the flow of the songs on the album. And right now I have six favourites songs out of the sixteen. I will definitely rate the album a solid 7/10 because the album has a couple of songs you can just listen to when you are chilling or when you got the AUX, so go listen to the album and tell me what you think or tell the artist what you think of it.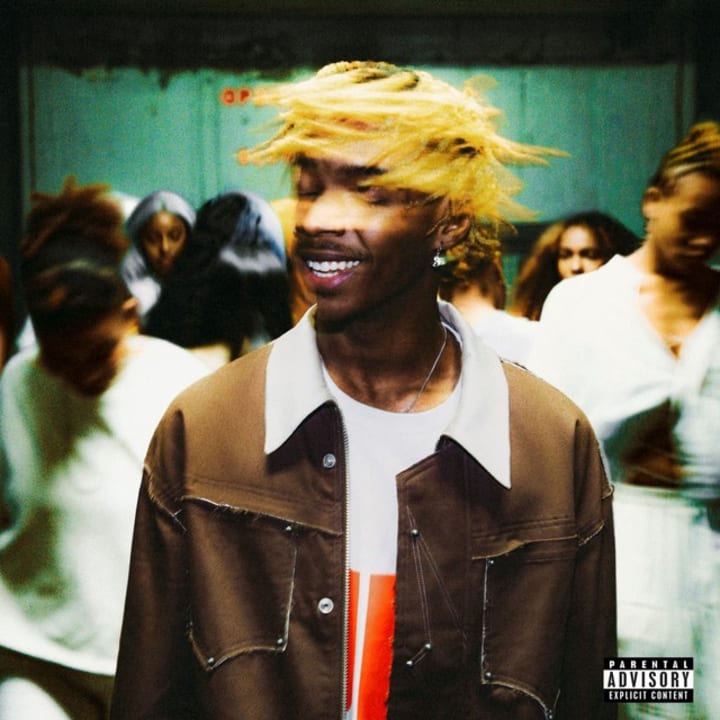 The next album on the list is going to be "Better luck next time" by "Midwxst" which was released on March 16, 2022. It is almost an EP but it has nine tracks on the album which is obviously more than the allocated number for a legitimate EP (which is six or seven). It comes with just one feature from "brakence" and it was written by Edgar Nathaniel Sarratt, Ethan Snorek, Randy Findell, Eric wood, Eric Lopez and many more. It was produced by many different producers including; Chai, Mochila, Zetra, Lunamatic, brakence, skress e.t.c. This is the second album released by Midwxst after his last album (followed with a part 2) "BACK IN ACTION". I have six favourite songs from the album one of which is "Riddle" which was one of the pre-release songs from his album. This song is the main reason I was able to find out about the latest album from him and the song "Riddle" is a very good song that's why it's one of my favourites(obviously).
The album consists of a melodic type of rap and some other songs which are like alternative rap (I don't know what they are called exactly) but overall the album is a good album, not my personal "listen to every time" album but it is quite decent and I will give it a rating of 6/10. If you want to listen I encourage you to go listen to it, maybe it might be your new favourite album or Midwxst might be your new favourite artist because he has some good singles.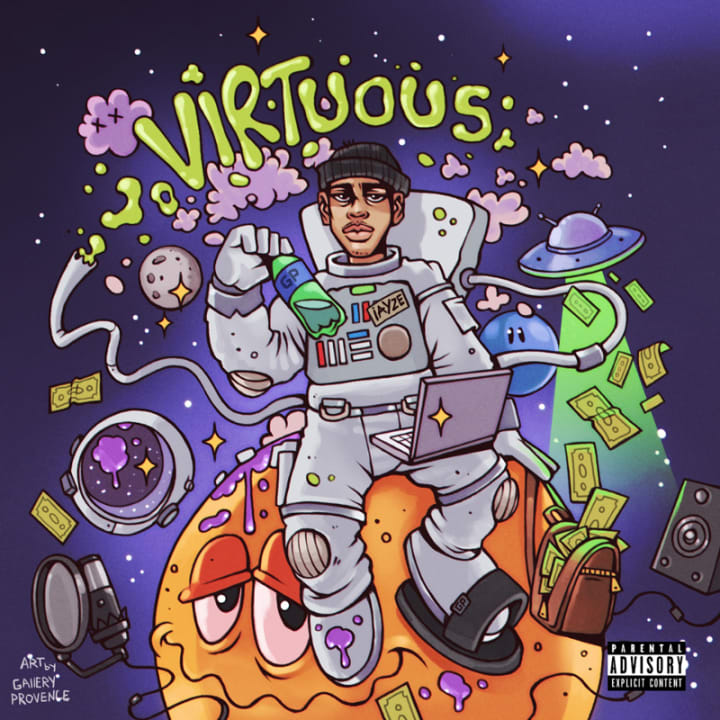 The next album on the list is "Virtuous" which was performed and released by the owner of the viral sensation "556(Green Tip)" which is also included in the album. It was released on March 2nd, 2022. The album consists of eleven tracks with just one feature from, "Summrs" and each song on the album is written by Jace Salter, Kele Krishan Cooper, Aaron Gilfenbain, Deante Jonhson, Makenzie Romulus and many more. The album is also produced by many producers including Royal, weloveyouty, HurtBoyAG, and M15. You all would think I found out about the album with his popular song "556(Green Tip)" but no, I found him through the Audiomack app and decided to listen and when I saw "556(Green Tip)" on the tracklist I was more intrigued and liked the album a little bit.
This album is a good album but not exactly my type of music. Sure it's in the hip/hop genre, but out of the eleven tracks I only like one song from it, and no it's not "556(Green Tip)" it's actually "Roxy". I would rate the whole album a 6/10. It's definitely something that I would recommend to anyone.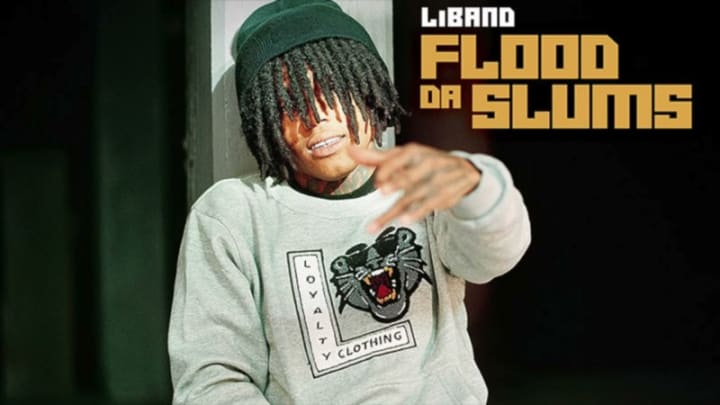 The last album on the list is going to be "Flood da Slums" by Libands. The album was released on March 25th, 2022. It has a total of twenty songs on the album and with one feature from "Jdot Breezy". It is written by Malachi Taylor and Jacourey Rivers. The producers are not listed on the album on Spotify's credit. I have been a fan of Libands music for quite a while and found out about his music one day and everyone in the comments kept saying he sounds like NBA Youngboy, and to be honest, he kind of does sound like NBA Youngboy but a little bit less aggressive than him.
The album is a very good album, a one-man album with 20 tracks, which is very impressive. It comes with different styles, some melodic tunes, some trap rap tunes, and many different things for different people. I would personally rate the entire album 7/10 because out of these 20 songs, I have liked 5 songs from it. That doesn't mean it's bad, the other tracks are good but the 5 are just my absolute favourite. So go listen to the album right now and tell me what you think about it.
Well that was the last album on the list but not the last album that was released by an underground rapper in the month of January, that's why I want to start this new thing of showcasing albums released by underground rappers released each month, but if you a podcast listener or you want more in-depth talk about a certain song or songs released by other artists/rapper you can go check out my podcast "LIFE WITH DUBISTHENAME" and hear me talk about a different type of song in each episode and also go follow me on Instagram @Dubisthename Hope to see you all next month for brand new albums from an underground artist or Unappreciated rappers.
Make sure to subscribe with the button on the story to my email list and get notifications about new stories I publish and any other Information
And if you want to support me financially be sure to get a monthly membership of $2.99, with the "Pledge" button on the story as well.
#AD If you always wanted an energy drink for gaming or normal daily life activities go straight to Rogue energy get whatever you want even the starter kit to know your favourite flavours but I hope you get the Green Apple flavour (my favourite) and use Code Dubisthename for 10% off (now you would want that) Hope you enjoy and get some.
Reader insights
Be the first to share your insights about this piece.
Add your insights