Rap Albums from Underground artists in April
Monthly album rating and recommendations.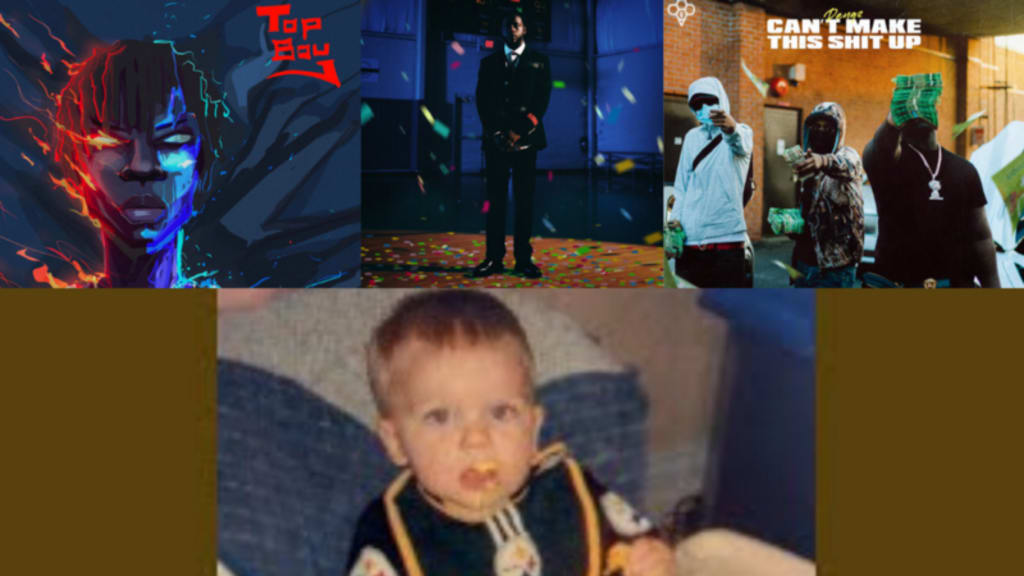 Well, April was very different and a little bit better than March. More albums got released but these four are the ones that won the battle and got picked for the selection of "Rap Albums from Underground artists in April". Make sure to read last month's selections "Rap Albums from Underground artists in March". The details and rating given to the album are within my own decision and my personal opinion (I want to make that clear to people who get offended by it).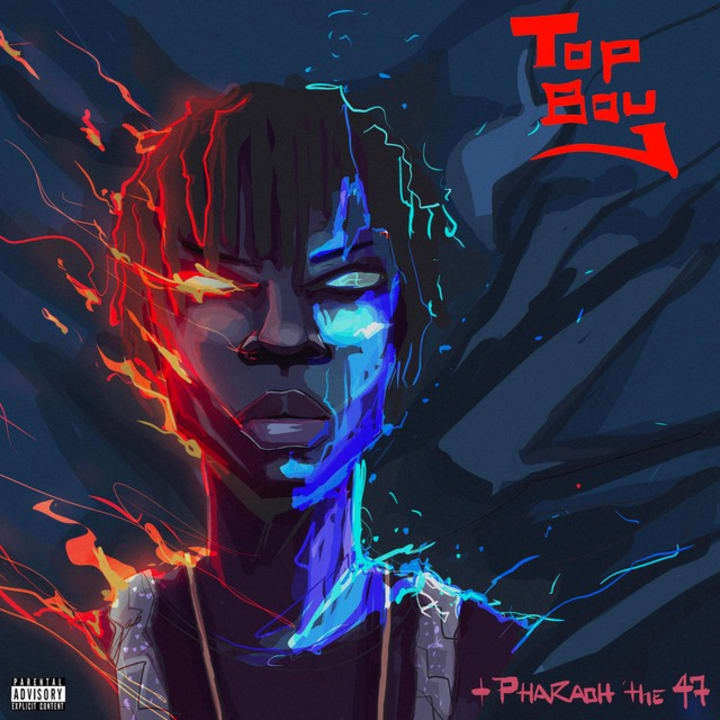 The first album for this month is going to be the first-ever album (according to Spotify) made by "Pharaoh the 47" which is going to be "Top boy". The album was released on April 1st, 2022. The album consists of ten tracks, it does not come with any features. It was written by Timothy Lass who I believe is Pharaoh the 47 himself. The producer tags aren't provided on Spotify (where I get most of my information). Pharaoh the 47 is a Nigerian/UK rapper and he uses this to implement the sound and feel of his music by blending a little bit of the UK drill beats with Nigerian lyrics and rhythm. If I recall correctly I know that I found out about this artist in an Instagram ad, listened to one of the songs, and then found out that he released an album with that same track and decided to add this particular album to the list.
Right now I like six tracks out of the ten-track album. I like the overall sounding of the album with different flows and the different genres mixed into the different songs and I would rate the album a 7/10. I would strongly recommend you to go listen to the entire album and tell me what you like about it and also comment on the artist as well.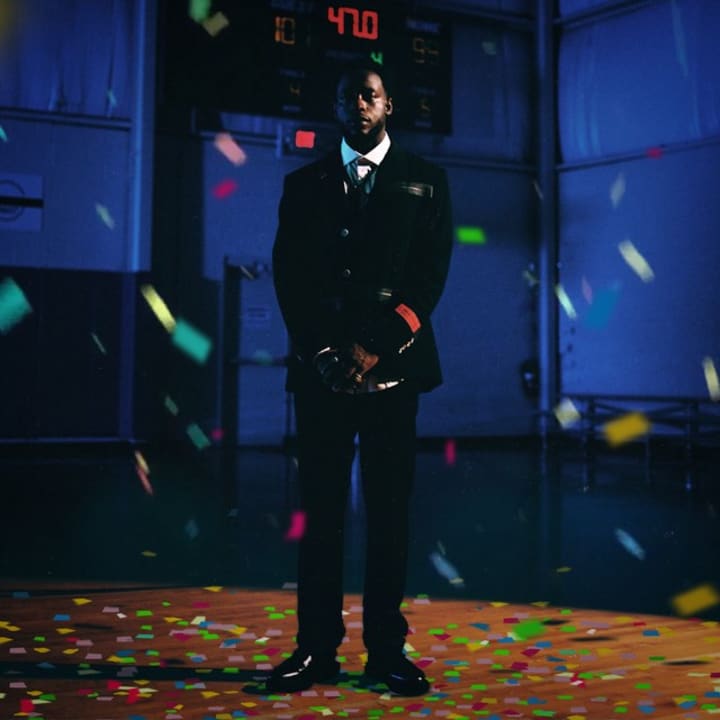 The next album that we are going to talk about because it is on the list is going to be "Confetti Night" by "T-Shyne" which was released April 1st, 2022 and it consists of fifteen tracks with features from Young Thug, Gunna, Dougie F, NAV, JID, Swae Lee, 6LACK. It was written by T-Shyne, Wheezy, Gunna, NAV, JID, and many others. It was also produced by multiple producers that aren't provided on Spotify. This album is very good because at first, I was hesitant about the album before listening, but after listening to all the songs, I could see and hear the versatility of his sound, flow, and lyrics. My favourite songs out of the sixteen tracks are going to be "Top 5" and "Stay There". The album overall is a ten out of ten with surprising features.
As I have said I like the album and to be completely honest, I would rate the album an 8/10, with the different flow and melody. There are some songs that I will keep playing and made sure I added on my playlist. So right now Im telling yall to go listen to the whole album, maybe you might like it, maybe not.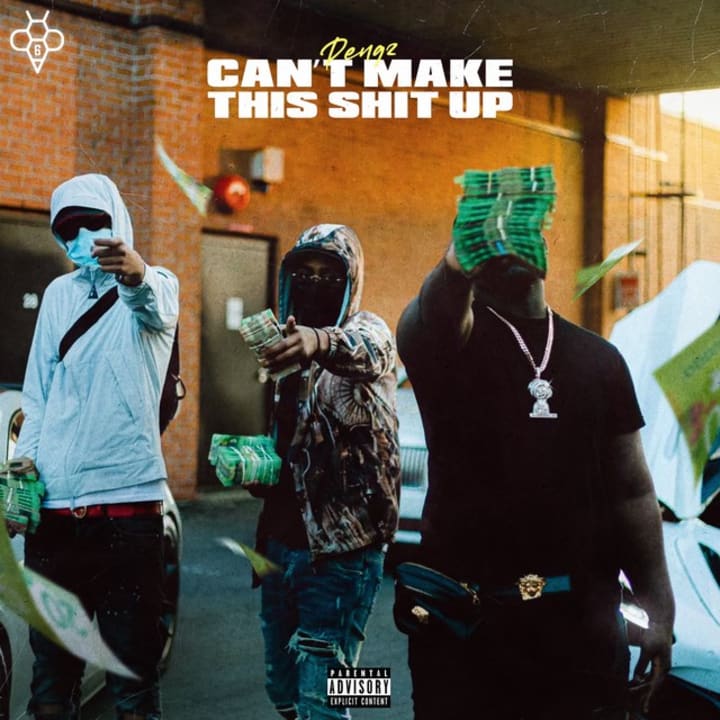 The next album we have on our list will be "Can't make this shit up" by "Pengz" which was released on April 1st, 2022. First, to be clear this is an EP because it only has Six tracks but for now, we are going to take it as an album. It comes with the main feature on all the tracks with is 6ixbuzz. It was written by Bobby Boating, Martin Aquino, Johnny Leandro, Amir Reza and many more. The tracks were also produced by M10, Naithan Patterson, DeeJayMo, Pengz. I heard of this album obviously because I live in Toronto and Pengz is known as a Toronto rapper and that is also clear with the feature from 6ixbuzz which is like a Toronto entertainment and news outlet, something like a mix of Rap and WorldStar. I also found out with the first song he released first that's included in the album is "Igloo" which is a good song, to be honest.
To be honest I don't really listen to the type of songs that Pengz release which is a mix of gangster rap and Drill rap (They are basically the same thing). I would rate the whole album for now a 6/10, maybe because its not my style but I strongly reccommend a listen to the album for you.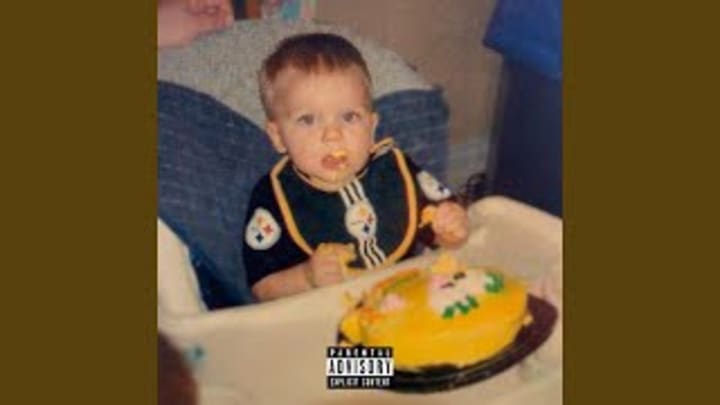 The last album I have for you today is going to be "Far From Perfect" by "Kiddsno" which was released on April 29th, 2022. It consists of twenty tracks, with features from "Devon Watts, RobbieRob, Yxng Slipp". It was written by Lucas Walters, Robert William Philips, Devon Watts, and Robert Fulton. The producer tags are not provided on the Spotify credit page but from what I heard from the songs Coleyoumadethis is one of the producers but I do not know the others. I have been listening to Kiddsno for more than five months right now and I like his songs. To be honest I had no clue he was releasing an album until he announced it on his Instagram a few days before it dropped.
Right now the album is one of my favourite album that has been released in the year 2022 with eight tracks out of the twenty being my favourite, but with that aside I like everything, especially how he made part 2 for some songs, with completely different lyrics. If I was to rate the album, I would it give it a 8 out of 10 for now and I strongly reccommend you go listen to the album right now on all platforms.
Well that was the last album on the list but not the last album that was released by an underground rapper in the month of January, that's why I want to start this new thing of showcasing albums released by underground rappers released each month, but if you a podcast listener or you want more in-depth talk about a certain song or songs released by other artists/rapper you can go check out my podcast "LIFE WITH DUBISTHENAME" and hear me talk about a different type of song in each episode and also go follow me on Instagram @Dubisthename Hope to see you all next month for brand new albums from an underground artist or Unappreciated rappers.
Make sure to subscribe with the button on the story to my email list and get notifications about new stories I publish and any other Information
And if you want to support me financially be sure to get a monthly membership of $2.99, with the "Pledge" button on the story as well.
#AD If you always wanted an energy drink for gaming or normal daily life activities go straight to Rogue energy get whatever you want even the starter kit to know your favourite flavours but I hope you get the Green Apple flavour (my favourite) and use Code Dubisthename for 10% off (now you would want that) Hope you enjoy and get some.
Reader insights
Be the first to share your insights about this piece.
Add your insights