Putting The "Spin" In Spinster
girl power songs for going it alone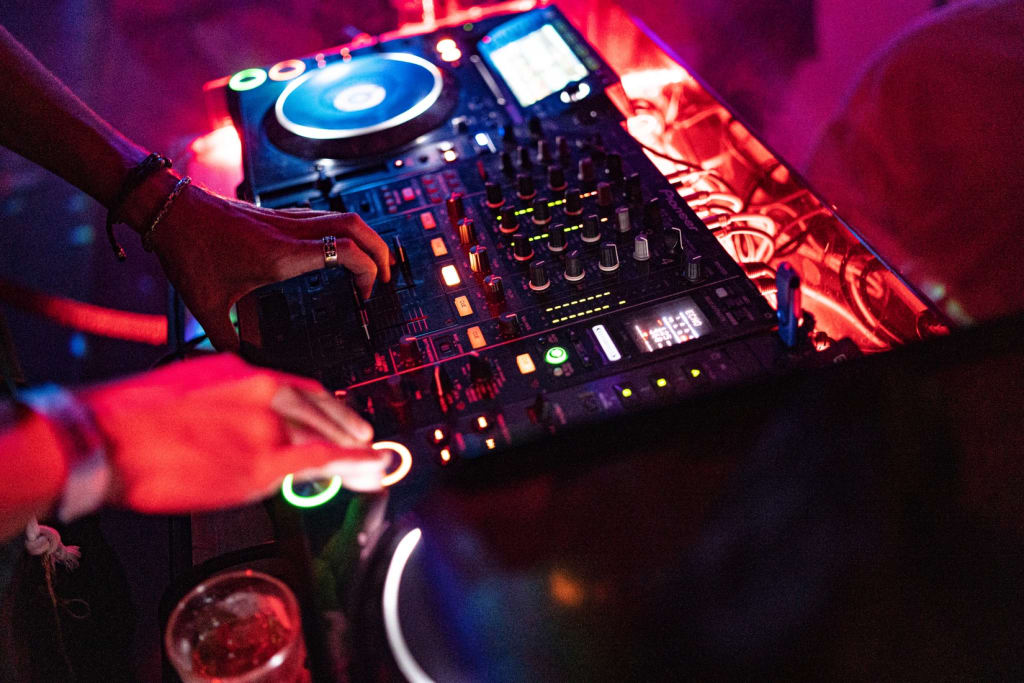 In the first episode of the regency romance turned steamy Netflix hit Bridgerton, gossip-mongering narrator Lady Whistledown explains that the young women on London's marriage market fear "the dreadful, dismal condition known as the spinster."
But we soon learn that least one young woman, Eloise Bridgerton, doesn't dread spinsterhood in at all. Instead of seeking a match among the dukes and lords of London, she plans to remain unmarried for as long as possible, giving her time to pursue her intellectual interests rather than raising children and managing a home.
In fact, the origin of the term "spinster" is, itself, a reference to female independence. The word dates back to the 1300s, and initially referred to women who worked a trade to support themselves rather than relying on the income of a man. Many of these female artisans did things like spin wool, hence the term "spinster." It only later became associated with an unmarried status.
Eloise Bridgerton is part of a long tradition of self-avowed spinsters who take no despair in their singlehood. Women have been making it on our own for centuries, from Queen Elizabeth's refusal to marry in order to retain her political power to suffragette Susan B. Anthony. Today, we have plenty of songs that celebrate the joys of spinsterhood in all its freedom. Here are a few of my favorites:
Elle King - Ex's & Oh's
Who among us hasn't fantasized about leaving a trail of puppy-eyed lovers in our wake? For generations, music and other media portrayed men as the 'love them and leave them' Lothario type - otherwise known as "rakes," as they'd be referred to in the world of the Bridgertons. Meanwhile, women were depicted as lovestruck and desperate for a sure thing.
In this modern turnaround, pop-country star Elle King gives us a delicious alternative. In a sultry growl, King reminisces about the men she's - in the words of another pop-country queen - "loved and left haunted." We take a trip across time and place as King paints images of the various locations she's left men wanting more.
Hailee Steinfeld - I Love Me
Spoiler alert - in the third episode of Bridgerton, the handsome, rakish Duke of Hastings explains the miracle of self-love to the innocent heroine, Daphne Bridgerton. "When you are alone," he tells her as they promenade together, "you can touch yourself, anywhere that feels good." Later, the newly enlightened young lady retires to her bedroom to experiment, with clear success.
Fortunately, single ladies today don't need to wait until someone whispers in our ear - we have plenty of opportunities to figure out how to love ourselves. And this cheeky song from Hailee Steinfeld makes a perfect soundtrack for those of us who are confident in that fact that we know how to take care of ourselves.
Dua Lipa - Don't Start Now
Sometimes, the best part about going un-partnered is not having to deal with all the nonsense that relationships bring. In Bridgerton, we witness another young lady, Marina Thompson, consistently choose to remain unmarried when her alternative is a lifetime spent with a man she does not love (or, in some cases, even like.)
There's nothing more suffocating than a bad relationship, and being free from a clingy, controlling, or otherwise crappy partner is definitely something to celebrate. It's far better to be on your own than to put up with a relationship that isn't serving you, and "Don't Start Now" by Dua Lipa is the perfect anthem for any woman reveling in her singleness after a much needed breakup.
Lady Gaga & Beyonce - Telephone
I'm sure that Beyonce's hit "Single Ladies" is a crown jewel of many Anti-Valentine's Day playlists, but "Telephone" is my go-to when I need a song about girls having a good time on their own. This underrated song from Queen Bey and Lady Gaga perfectly captures the fun, spontaneous, and flexible life one can lead when they're not obligated to answer a certain person's texts or calls.
In the world of Bridgerton, the women who don't belong in "high society," like opera singer Siena and dressmaker Madame Delacroix, enjoy the same type of freedom. Unencumbered by chaperones or family expectations, they're able to attend parties, pursue flings, and work as independent artisans. And when Anthony Bridgerton, Siena's on-again, off-again lover, tries to call on her after flaking, she can pull a Gaga and tell him "I'm k-kinda busy."
Marina and the Diamonds - How To Be A Heartbreaker
"How To Be A Heartbreaker" sits right in the center of this list because of how perfectly its theme, and video, fits with an ethos of Anti-Valentine's Day spinster pride. In it, Marina breaks down her advice for women out there looking to break hearts.
Her first exhortation to fellow spinsters is that "you gotta have fun," reminding us to stay focused on our own freedom and making sure we get what we want rather than getting stuck in an attachment that might leave us heartbroken ourselves. Much like Daphne and Simon's ruse in Bridgerton, "How To Be A Heartbreaker" is all about how to play the part while keeping your eyes on the real prize.
A$ton Wyld - Next Level
Fresh off the soundtrack from Fast & Furious Presents: Hobbs & Shaw, this badass single is basically the perfect theme song for any, well, badass single! Combining pop vocals a heavy electronic backing that's perfect for a killer action montage, "Next Level" lets all of us live out our most Angelina Jolie style fantasies.
Whether you're getting ready for a night out, blasting down the highway, working out, or hustling through some work, you might just be inspired to add an $ to your name when you start rocking out to this epic song. I think $pin$ter has a nice ring to it, don't you?
Brandi Carlile - Raise Hell
Just because we're on our own doesn't mean we don't have pain or heartbreak in our past. Violet Bridgerton, the widowed matriarch of the Bridgerton family, wields considerable power in the absence of her husband, even over her oldest son, who technically holds the Viscount title. But she still mourns the loss of the late Lord Bridgerton, and speaks fondly with her daughters about the fact that their marriage had been a true "love match."
Empowered singlehood means making room for all our feelings, including the darker and more painful ones. Fortunately, Brandi Carlile gives us the perfect song for this aspect of spinsterdom. She mentions the men who have broken her heart in the past, then with soaring, country-inspired vocals, promises that no amount of heartbreak will take her down and that her "mama didn't raise no slave."
Billie Eilish - You Should See Me In A Crown
Being a woman, especially a woman on your own, often means putting up with a bunch of garbage. From condescension to catcalling, the world throws plenty at us. It's not easy to stay confident and self-assured in the face of a media and culture that likes to insult everything about a woman's appearance, relationship status, or intellect.
Whenever I need a pick-me-up to remind me that I'm tough and capable, I throw on "You Should See Me In A Crown" by Billie Eilish. Boys might try to flirt, but they might not realize that 'pretty' isn't exactly my favorite adjective. Try 'powerful' instead! And when someone interrupts me or tries to mansplain something I already know plenty about, I hear Billie's voice in my head, echoing my favorite line: "Your silence is my favorite sound."
Icona Pop - I Love It ft. Charli XCX
In my head, "I Love It" is the spiritual sister to "Next Level," and no girl power playlist would be complete without this iconic song from Icona Pop and Charli XCX. I had the good fortune to see Charli XCX perform this live when she opened for Taylor Swift, and it was even more fun to sing and jump along to in person.
"I Love It" is an optimistic embrace of the single life, shutting down the haters with the choral refrain of "I don't care!" Icona Pop's narrator is absolutely done with her ex, and rather than wallowing in memories and wondering how she lost him, she puts on her most confident face and shouts plenty of catchy, positive affirmations about herself.
Hoku - Perfect Day
Closing out this playlist is a cheerful, pink-hued ode to the perfect day. What makes this song especially fitting for a playlist about the delights of the single life is its cinematic context. It's best known for playing over the opening montage of Legally Blonde, a girl power movie if there ever was one. When protagonist Elle Woods is dumped by her boyfriend, she decides to attend Harvard Law to prove that she's 'serious' and thus win him back.
But it doesn't follow the standard romantic plot - rather than getting her boyfriend back, Elle's "happily ever after" is a stellar GPA and a brilliant law career. Happiness, fun, and fulfillment come from her own accomplishments and the connections she makes with her new law school friends, not a man. And this classic summer tune by Hoku does a great job providing the soundtrack to a life of "perfect days" spent doing exactly what brings us the most joy.
There you have it - ten songs by female artists that put the "spin" in "spinster" with their catchy melodies, confident lyrics, and super cool embrace of the single life. Whether you're a Daphne or an Eloise, taking control of your own future is critical, but it's not easy. Hopefully this playlist helps you embrace your own inner spinster!