Passkey to Splendor: How Stevie Wonder's 'As' Revolutionized my Life
What will the song do for you?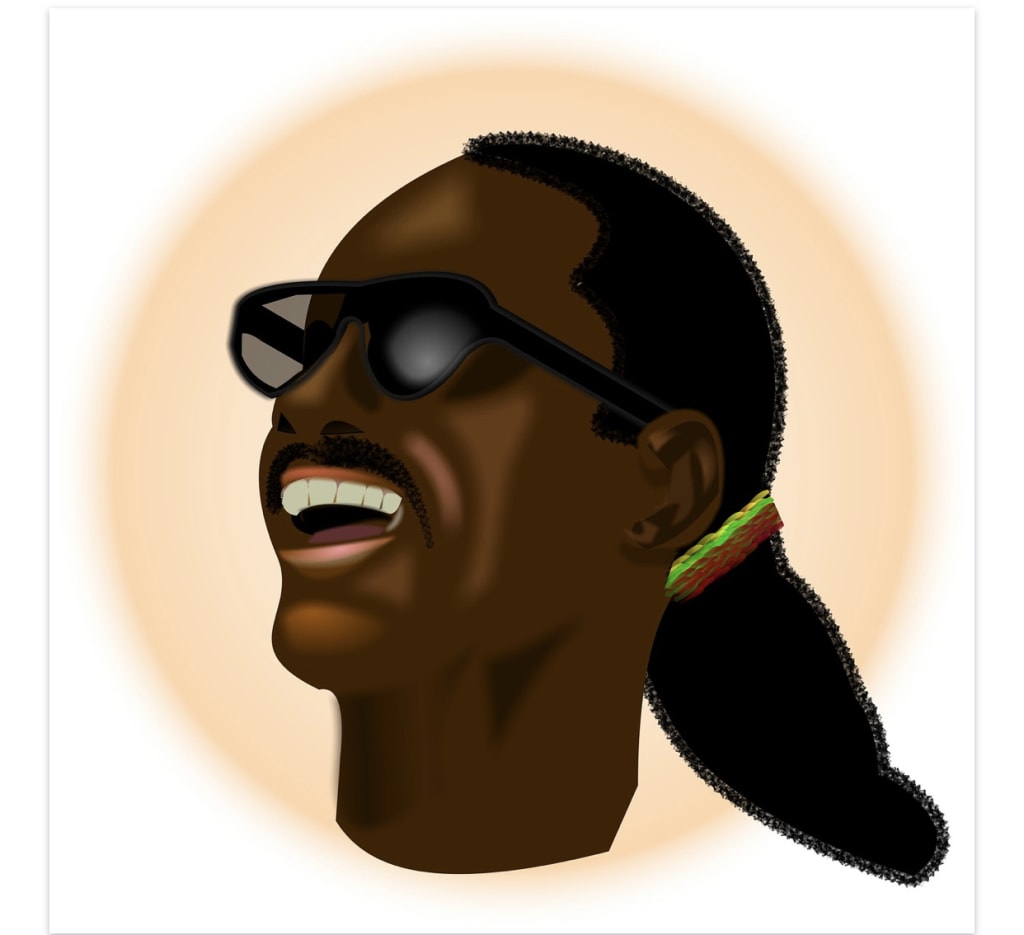 Steveland "Stevie Wonder" Hardaway Morris smiles in this artist's rendering.
The needle on the vinyl crackles and fizzes. There's a steady sound of clicks and beeps that precede the music. I'm just a fifteen-year-old from Newark, Delaware in 2003, listening to Dad's rather extensive and thoroughly eclectic musical selections. Rose Royce. The Beatles. Elton John. Pink Floyd. The Stones. Sly and the Family Stone. They're all here. But I pull one record out from a Mr. Stevie Wonder. I've grown up watching Stevie on numerous awards shows and heard some of his extensive catalogue over the years, but I have never received the pleasure of indulging in an entire album of his. I've heard the oft-said notion that this is the one album that you should take with you on a desert island if only given the choice to pick one. It is his magnum opus Songs in the Key of Life (1976). My ears become satellites, receiving the deep rhythms, funky breaks, slicing strings, clean keys, profound emotion, and soul-stirring lyricism. The entirety of the record is outstanding. "Sir Duke" and "Saturn" remain mainstays on my music playlists. But there is one song that stands out on the entire double album. Disc two, side four, track three or "As," washes over me like warm and soapy bathwater. Before I drown in the audio, I then realize that I'm underwater from the sonic ecstasy and Stevie arouses me from being aquatically submerged to hear his voice turn from smooth and silky to coarse and forceful. He speaks of "life's hates and troubles." He acknowledges that there can be moments where the human form is tested. He brings to bear that accidents and calamities may happen at any time. But leaves the bar on a hopeful note and allows the floodgates of self-reflection to burst open.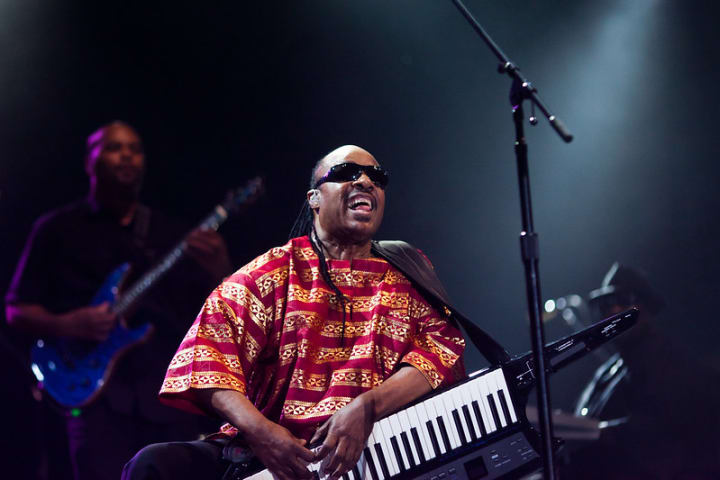 All the while, the song plays with background singers speaking of impossible mathematics problems and where "life becomes the dream." This has to be played once more. I drop the needle on the disc like a seasoned DJ. I land on the spot where the music starts. The seven minute eight second song gets another chance to splash into my ears. Wham! The soulfulness takes over once again as I'm grooving. I'm moving and at the same time, my mind reels at the lyrics blasting through the stereo system. Mr. Wonder's words deepen. The instrumentation is impeccable but the lyricism paints on the canvas of my mind's eye a portrait. When he says, "Until the day that you are me and I am you" he is speaking to a lover. Or at least a love. With Stevie, this could mean so much more. This line points to the idea that this song can be about love in and of itself. That lends itself to how a romantic love can extend to maternal or paternalistic love, fraternal or sororal love or love for a child, and love for self. This may be the most meaningful aspect of the song. The reminder that loving oneself is a prerequisite for regarding the love for another. This love defeats any sense of self-loathing and malice against one's own being. He is saying that such a profound statement of affinity can be reserved for oneself first and then it can be found in another person worthy of that love.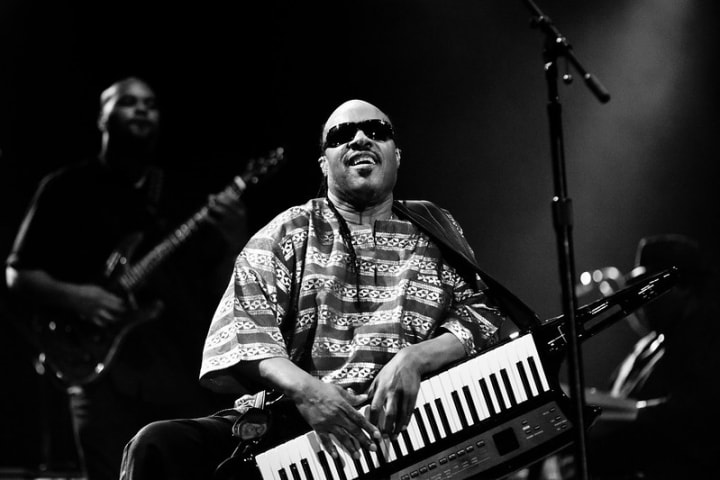 The song plays and ends again. I stop. No other song simultaneously electrifies me and comforts me at the same time. I become a custodian in the house that Stevie Wonder built. I guard this song with every ounce of my being. I search his other stellar cuts from this album as well as his other records. None of them, although brilliant and wonderful in their own right, outshine "As."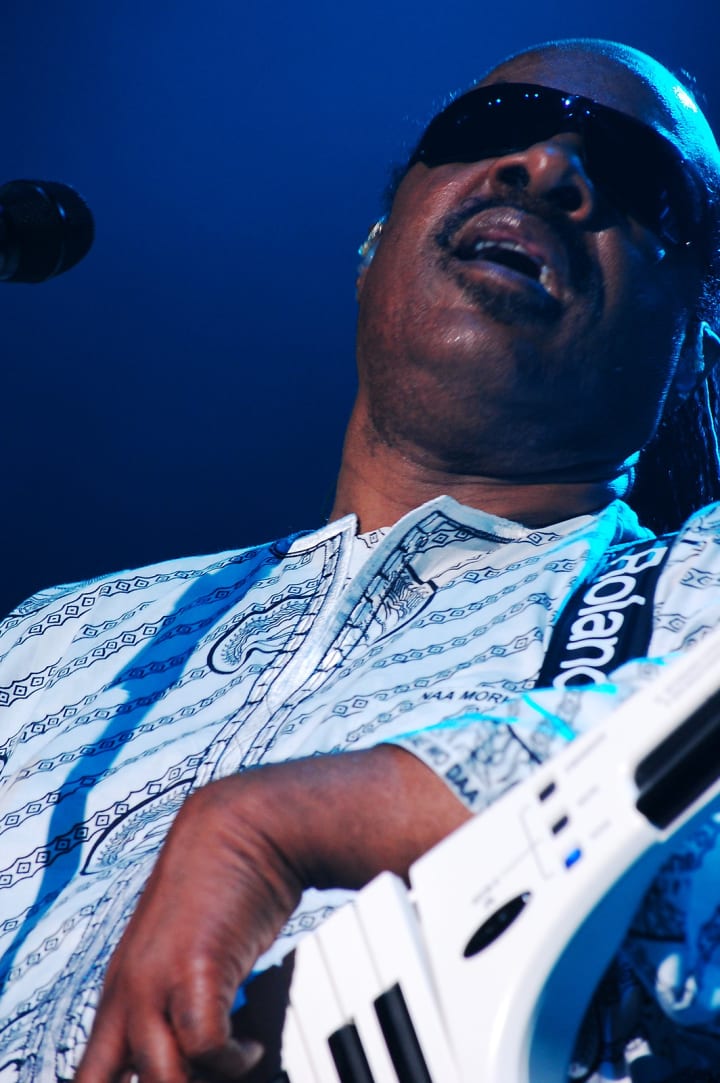 Once I am old enough to drive, I take Dad's CD of the album and play it in my used blue 1999 Saab 93 cabriolet. On a summer evening, I drop the top and crank the volume up to what would've been audibly dangerous levels had I been enclosed in the vehicle. I swim through the streets like Michael Phelps completing the freestyle. It feels wondrous to travel over the roads of my hometown. I choose the second disc and skip to track number six. From those first chords to Stevie's unmatched vocalizing (that "doo doo doo doo doo mmm") empowers me to drive better, to think better, to excel. It makes me consider all of the ways that I've matured since the days I first put on the record that reshaped my entire perspective. Sitting in the car that I paid cash for at the age of twenty-one, I sense eyes on me as I dance ever so slightly. I turn the asphalt under the vehicle into a nightclub as the setting sun blazes a trail of pinkish yellow in the distance. The intensity and sincerity infused in this particular track allows me to focus on the road and bask in the words and sounds that the speaker system emits. I am in a state of dual attention all the while being lost in melodic momentum. The power of the music is such that I recall the days of yesteryear when I sat in the basement with twelve-inch discs and a needle. Now, CD quality acoustics pour out Stevie's spirit as if the sounds liquify into fine wine. But as I enjoy this moment, I am not prepared for the news that I would receive that seeks to shatter my world.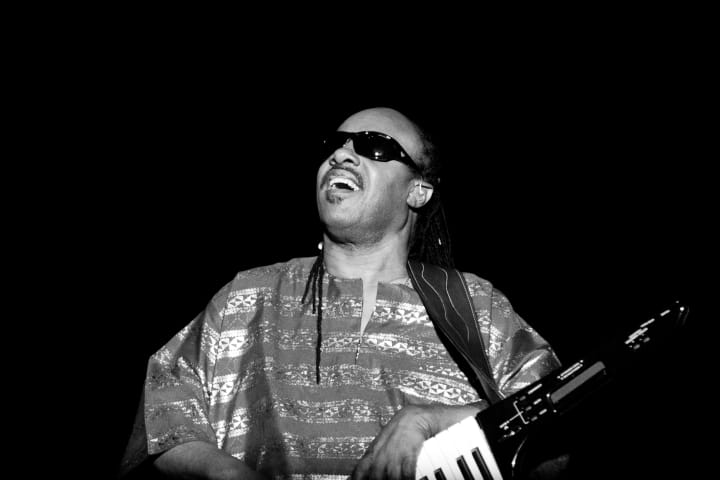 My mother dies on a frigid day in December. Once I digest this blow to my mental state, I go to my CD collection. I respect rappers and have had crushes on female R&B singers from the early 2000's but they fail at matching the severe sense of pain that I experience. Again, disc two, track six finds its way into my player. A lump forms in my throat. I struggle to prevent a single tear from spurting from my eye. I fail. It is Stevie guiding me through the streets of Newark, Delaware as I try to understand the implications of the finality of death and the amazing power of art. When Stevie says that line again, "You are me and I am you" I take that to mean something new. He is saying that we are already one together through different planes of existence. While matter can never be destroyed but only reduced to other forms, love is like that. My mother perishes but I keep going. I prepare myself by listening to "As" for the entire week before her funeral. Dad suggests that I recite the lyrics at her service. I respectfully decline. It's not out of fear of standing in front of people. I volunteer to voice her obituary. No, I could never do justice to Stevie's stellar syllables.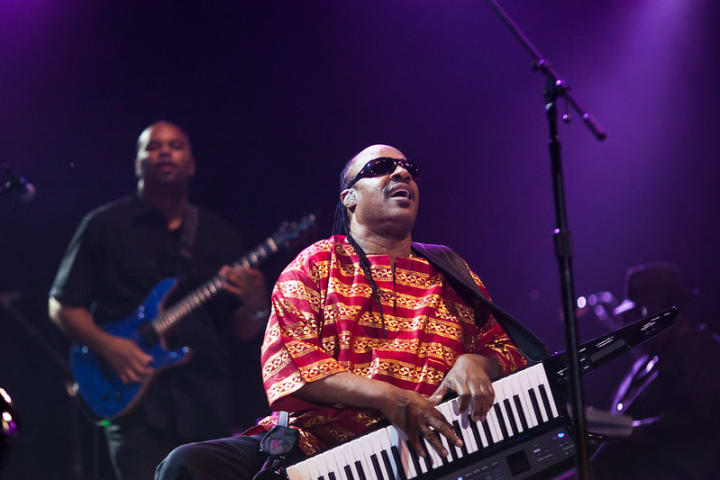 After her death, I gain a new perspective on life (again). I push forward with her memory and match the joy of her life with what I have learned from listening to "As." The extreme sadness that I experience contends with the rapture of Stevie's finest song. It is with this notion that I carry on with the pain in my mind but I never lose the rhythm. All of the time that I attempt to think of my mother, it's with mixed emotions. I shed tears out of the frustration that she never served as my main parent. Dad carries that crown. I cry because she had become so distant in my life. I hold my father closer as he stands as the provider and captain of my entire existence. I recall the days when I first listen to his records. The pain subsides once I realize that I have a dad who has always been there for me and lament the fact that my mother did not live up to this level. Stevie doesn't write songs for my life, specifically. It would've, of course, been impossible as much as "8x8x8=4" for me to have even existed in 1976.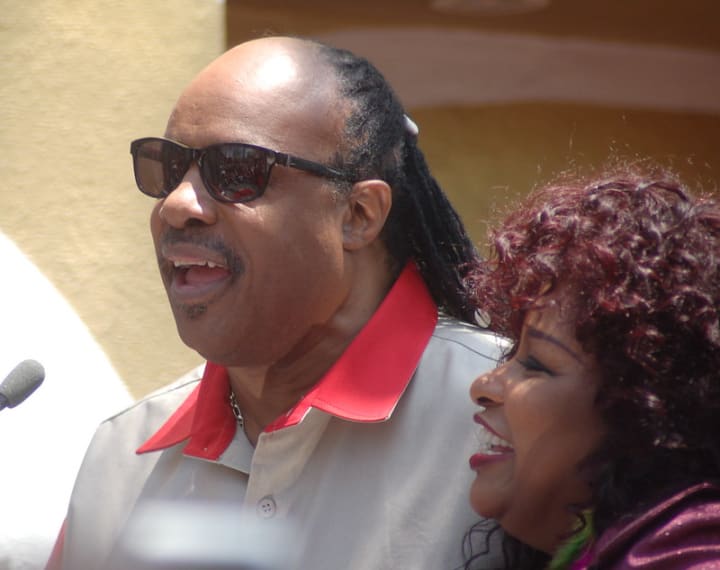 Some months later, I meet a spunky, smart, and energetic young lady in Boston, Massachusetts. She echoes youth at the age of twenty to my twenty-three-years when we initially encounter each other. Her brown hair and grey-blue eyes that speak of wit permit me the opportunity to enjoy her comely nature. We go to see a play, a movie, and even the Boston Symphony Orchestra after attending a rap concert at which we first exchange glances. A romance kindles. Though brief, we connect on some topics and trade jousts to keep each other on point. Her ability to make me laugh and think altogether lets me know that she could claim the title "girlfriend." I attempt to keep up with this college student by trying to slip little pieces of philosophy that I have picked up over the past seven years. We meet together as partners and find ourselves caught up in each other's arms. With a few exceptions including the indie rock Brooklyn, New York band Grizzly Bear's "Two Weeks," the streaming service that we employ to strike the right chord for the moment remains the album version of Stevie Wonder's "As," now digitized. We enwrap in each other's bodies, we explore the physical and the spiritual all while Mr. Wonder says, "I'll be loving you always." During this act of intimacy, I realize that the first and last letters of always are "a-s" or "As." At the end of this experience, I feel released, vulnerable, and prideful all at the same time. I know that Stevie had in mind this song to be played while moments like this occur. He knows that people are capable of living through times of pleasure while the song can also be a balm for pain. But the tune continues to be the epitome of expressing joy.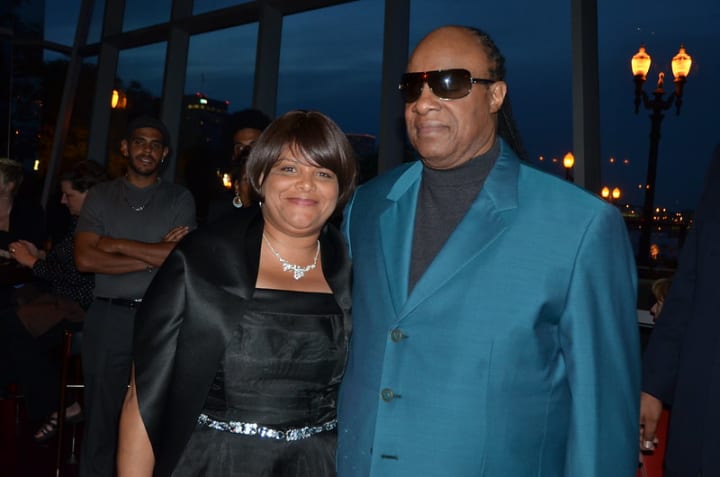 Though the young lady and I part and end our short bond, I recognize this entire moment in my life as the pinnacle of my entryway into adulthood. The song instills in me a sense that it can be played at birthdays, barbecues, weddings, funerals, and yes, during a romantic act.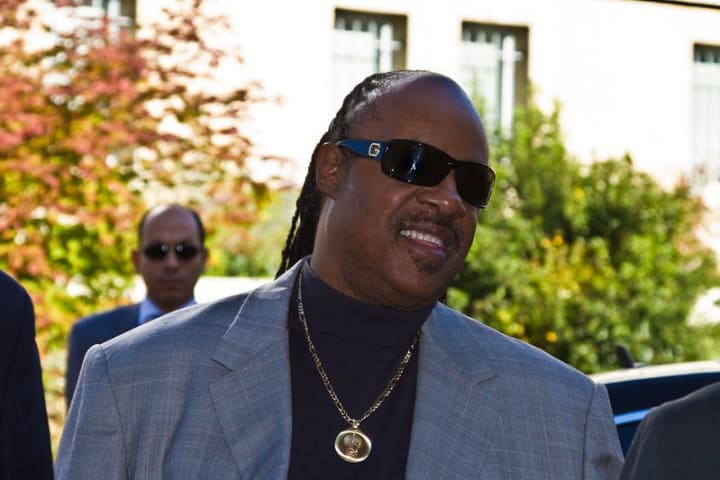 From moments of discovery, exploring agony, or embracing in moments of passion, "As" remains to be the ultimate in proclaiming life's grandeur. It is this amount of greatness that is possible to man that makes the entire journey worthwhile. The soulfulness is like a beautiful space that Mr. Wonder occupies with a passkey to splendor. All of the times that I feel elated or depressed, I search out whatever format of the song is available to me. I just want to listen to "As" because it not only makes me feel good, but like August Wilson writes in his play, Ma Rainey's Black Bottom, "It's about understanding life." It is with this idealism that I regard this song as the most profound statement of how life could and should be lived. Though we may experience moments of anguish and happiness sometimes at alternating times, it is songs like "As" that set us on the proper way to see to it that our dreams might be realized.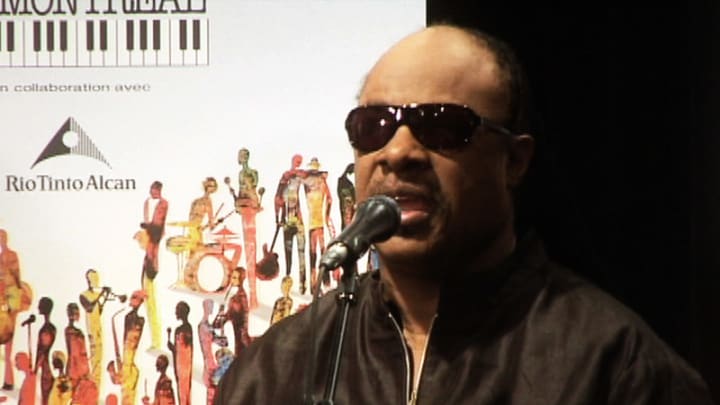 Vocals, strings, percussion all form a lovely collection of sounds that force the mind to think and the body to move. "As" brings to light the strength of how sounds can carve out a system of ideals that dare to stare down death and challenge the swaying pendulum of time. There are musical styles that come and go and a few signs of brilliance emerge from the depths of the human soul. But to truly reach the zenith of understanding and joy from a piece of music, one must bring to it the thoughts and emotions (thoroughly integrated) that will bring about inspiration.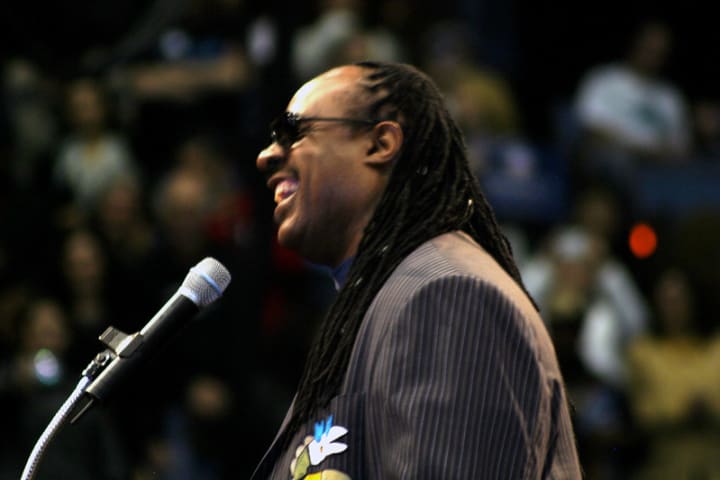 Stevie Wonder's work has solidified in my mind that achievement is possible on this earth. That though there may be snares and unpleasant parts of life, these are the exceptions and not the rule. The goal of living is to keep going despite whatever setbacks may arise. Throughout my adult life, I continue to seek out new ways to bring about whatever sense of goodness that may be squeezed out of existence. Always.