"Talking Star: 'The Star Report': What Makes You Creep on Wifey?
Top 5 Worst Rappers Of All-Time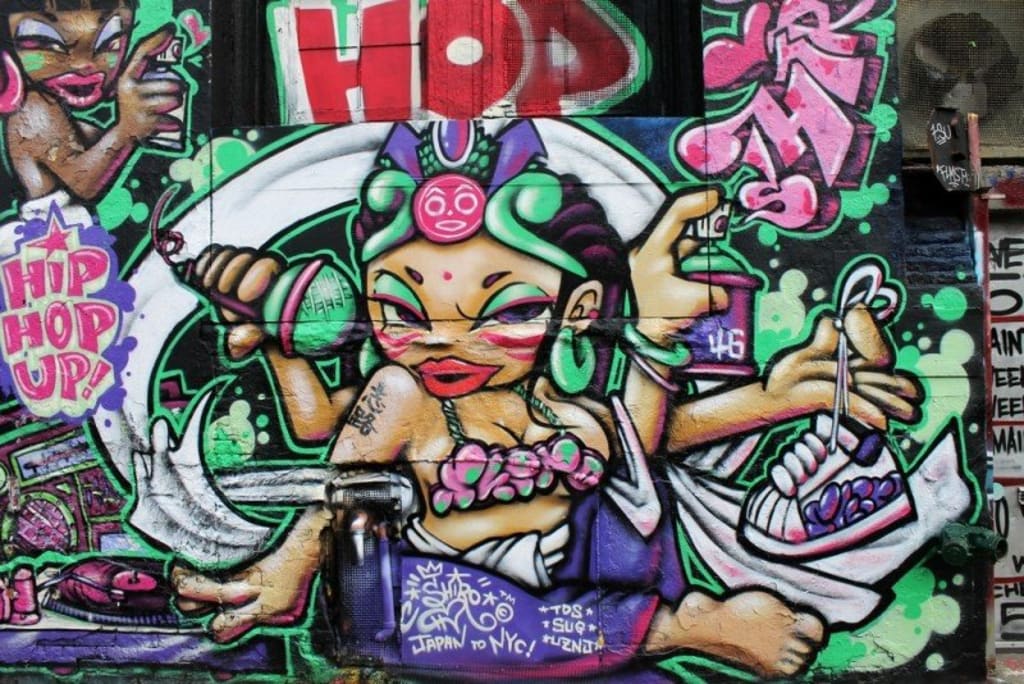 Star bounces right onto the set like a round ball. Star talks about rapper Chris Kidd telling to get his sentence reduced. Mr. Torain also delves into the worst rappers of all time. A SnapChatter goes down his list of worst hip hop "artists." Boss Chick Ronnie a.k.a. Greasy checks into the show like a swan landing on the surface of the water. She comes prepared with her own list of terrible rhyme sayers. A certain Atlanta-based rapper claims the shady crown according to Ronnie. Star claims that Nicki Minaj is still the queen. Star enjoys a woman who "fights back." Star brings up the way that Wendy Williams treats people of color on her show.
Caller offers to call back to be prepared with his list of top five worst rappers. Star attempts to cajole a caller to say that he does illicit drugs. He then asks the caller his favorite rock bands. He suggests that the young man listen to Racer X on a specific drug. The Hater fields even more lists of horrific hip hop "stars." A CashApper puts Cappadonna on the list which Star finds to be incredulous.
The lists rule the night. People call in to discuss the worst of the worst in the game. There seems to be a thread where Birdman a.k.a. Baby has cropped up on various caller's lists. It brings into focus the hatred that people have in music. It's that whole "this isn't your daddy's" blues, country, jazz, rock, R&B, soul, rap or any other genre. The hatred that is apparent with rock and rollers listing their favorite bass players, R&B heads speaking their favorite sopranos, or rap supporters voicing their number one best lyricist will always be around. Jazzheads will dump on rock, rockers will clown rap, and the hatred just swirls. Blues is still the root of all popular music. By flipping it on the worst rappers list, The Objective Hate author puts a different spin on how hate shapes music tastes. Classical music and gospel will also remain hotbeds for criticism and debate.
Dana with the Smoke checks in, gives her top five, and disparages Talib Kweli. Dana signs off with her wits still intact. Finally, Mr. Torain lists his top five rappers of terror, with YG, Special Ed, Lil' Zane, Ice-T, among more atrocious rappers according to the Hater. Another list appears on the scene. The caller puts Dr. Dre at the top of his worst rappers list. Star takes the time to challenge the caller on his decision. The Hater remarks that Yung Berg was a rapper then a singer and but fails to mention that he finally became a full-time producer. Didn't Berg sing-rap his way to stardom, though? And now as Hitmaka, he can create music for some of the top players in the game.
What all of the lists show is that the rap game is considered the lowest form of musical expression and that these individuals represent the bottom of the bottom. The way that the Hater handles the lists is with an objective mind. These men and women have amassed fortunes off of their meager offerings. Despite their status as bum rappers, they still were able to craft albums, go on tours, and receive radio play. Even the worst rappers had a chance to shine in the limelight. Mr. Torain checks callers who utter sentences who go against some of his homies in the industry.
More lists stream in through the flow of the show. The Hater announces that Snow Billy will pop off one day. Star wants to know if a caller was doing fishscale prior to phoning in to the show. Star wants a woman to motivate him to get the bag. He encourages women who can't satisfy his needs for monetary gain to get with a fellow employee. Chris Kidd's "Message to Makaveli" couldn't save him from conviction in a federal court decision that landed him behind bars. With these lists, it appears that they're based mainly on commercial success over long periods of time. Some of the rappers have attained platinum success but failed to sustain the winning streak. Others who have earned great amounts of acclaim and money come up short when it comes to skills on the mic.
With minutes to spare, Mr. Troi Torain takes out the governor and allows John Blaze to use f-bombs and other profanities. Algorithms be damned. Star questions the caller on what she thinks about Eminem representing a certain, specific audience rather than a broader one. Star dismisses this. With flair, he signs off on another stellar installment into the journey of Hate.