Bust a Rhyme
#OverloadMondays: News from Rae Sremmurd, Dave East, A$AP Mob, and More
Here's my weekly segment #OverloadMondays, where I'm covering the past week of all new music and news in Hip Hop.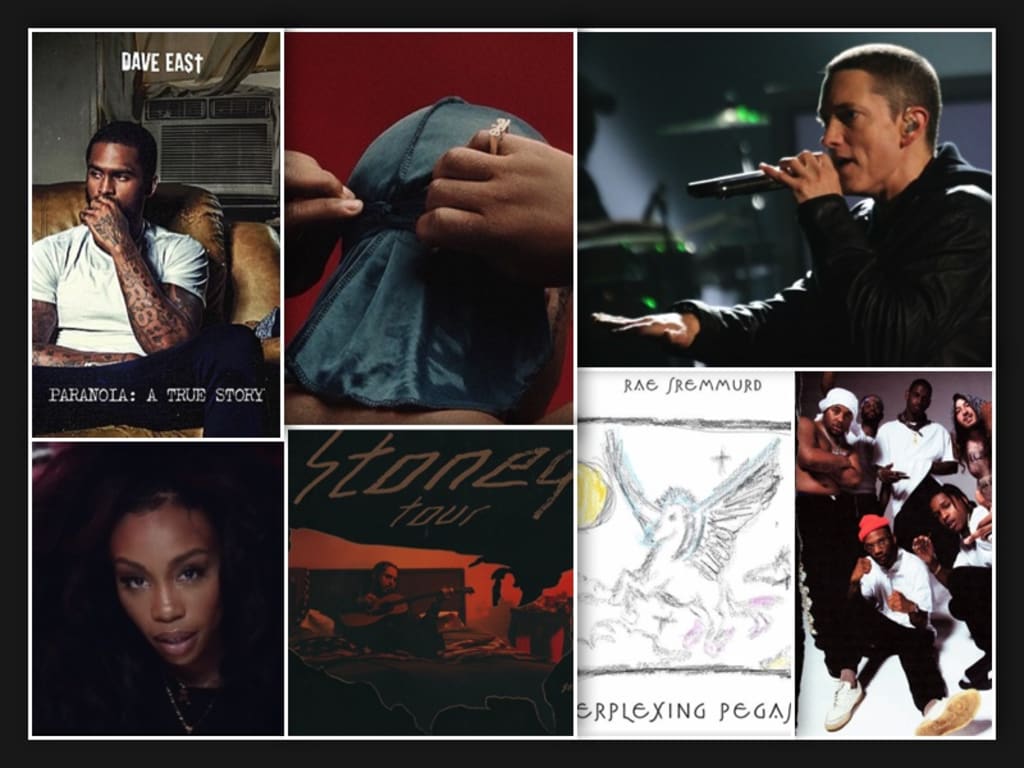 So, here's what happened within the past week (7/31 - 8/6).
Just last week, Rae Sremmurd teased a new single and that SremmLife 3 would be coming out any day now. Now the duo has released the leading single off the album, "Perplexing Pegasus." The track is nothing short of a high energy banger, worth a listen.
Kelela sat down with Beats1 Radio's Zane Lowe in a brief interview and premiered a new single, "LMK." She also talks about her new album, but you have to scroll down for that.
Moneybagg Yo linked up with Fabolous and Yo Gotti for the new fire joint "Lately."
Joyner Lucas performs a perfect verbal slaughter of Kendrick Lamar's "DNA." The lyricist dropped his debut album back in June, The 508 Project. If you are a fan of just epic and pure lyricism and have been feeling that itch lately with this new generation, go check out his debut album: Spotify, Apple Music, iTunes. You will not be disappointed.
G-Eazy teamed up with Jadakiss for his newest joint, "Get A Bag." He also went on to release three other tracks: "Nothing Wrong," "Just Friends" featuring Phem, and "Wave" featuring Rexx Life Raj.
French Montana and Swae Lee certainly have a summer hit on their hands, and it has had several artists jump on it. In the track's newest remix, "Unforgettable" gets a Latin spin on it with J Balvin. Check it out.
Young Thug and A$AP Rocky have teamed up together and jumped on The Weeknd's "Reminder" for an official remix. They have been teasing this remix for some time now. The track is now available via Soundcloud, and is definitely worth a listen.
Visuals are pouring out more than projects this past week.
Our headline visual is from Harlem's very own Dave East. He dropped a new visual with Jazzy Amra, titled "Slow Down." Scroll down, East has more news for us.
There is a new 4:44 visual from Jay-Z, but he gets his own article. Stay tuned for that.
All hail the Queen! SZA drops a new visual for "Supermodel," a track off her debut album CTRL. The visual was directed by Nail—sounds familiar, right? Nabil has directed her "Drew Barrymore" and "Love Galore" visuals, as well as Kendrick's "DNA."
Rob Markman dropped his first visual off his debut project Write to Dream, for the track "I Don't Wanna Wait." Yup, you guessed it—review coming soon.
Ty Dolla $ign drops a visual for his "Love U Better," featuring Lil Wayne and The-Dream. Ty reportedly has an upcoming album, Beach House 3, which looks like it could be dropping soon. Marc E. Bassy also dropped a new visual as well this past week featuring KYLE for his track "Plot Twist."
Toronto crooner, and a staple in my "Barefoot" playlist, Daniel Caesar has released a double visual for his newest tracks "We Find Love" and "Blessed." If you haven't heard of the kid, you're missing out.
Khalid, who currently holds the No. 1 R&B album over at Billboard, released a visual for one of the most popular tracks off his debut album American Teen. "Young Dumb & Broke" takes us back to Khalid's days in high school, which was not too long ago. It's the simplicity of just being a kid in high school, but he threw in some special cameos from a few celebrities. It's a feel good song, and the visual will take you back to the good ol' days. Check it out.
Eminem has revealed a new trailer for his latest big-screen endeavor, Bodied. I love the 2002 8-Mile movie mostly because of the rap battle scenes. Everyone loves a good lyrical slaughter, I know I do, and thankfully Eminem is bringing back those same intense rap battles to the big screen. Bodied is set to release later this year to be on the look out. There were rumors floating around late last year that Marshall was dropping another album sometime this year. With only five months left, his fans are nervous. I'm nervous. However, Marshall was also partial for a good December release date. Now it's semi-official that the album will be coming this fall. Early December release date? Happy Birthday to me!
Speaking of Em, his manager Paul Rosenberg has become the President of Def Jam. High praises, congratulations. Maybe it'll run smoother now, we can only hope.
We have a new Top 3 in our Billboard 200 this week. While Lana Del Rey's Lust for Life debuted at No. 1, Tyler follows at No. 2 with Flower Boy and Meek Mill right after with Wins And Losses. Yes, a new Top 3 in a very long time since our it has been dominated by Kendrick and two others who change every couple of weeks. Check out the rest of the chart Tuesday (8/8) when it updates.
Rumors flood social media that Soundcloud was having financial issues. Not really a rumor since they had to fire about 40 percent of their staff. Now, it looks like they're over that hump. According to Billboard, may just be a new influx of cash from a potential stakeholder.
After dropping his third studio album two weeks ago, Tyler, The Creator has now released his long-awaited Cherry Bomb documentary. Directed by Mikey Alfred of Illegal Civilization, the film includes appearances from the likes of A$AP Rocky, Kanye West, Lil Wayne, Pharrell, Vince Staples, and more—a lot more. The 42-minute doc dives into his creative process, following Tyler throughout the making of Flower Boy. Oh and Flower Boy review coming very very soon.
According to NPR, LL Cool J will be Hip Hop's first artist to receive the Kennedy Center Honors. He will be among the likes of Gloria Estefan, Norman Lear to receive the honor this year. And not only is he Hip Hop's first awarded as such, LL Cool J is also the youngest to receive the award at 49 years old.
Coming Soon...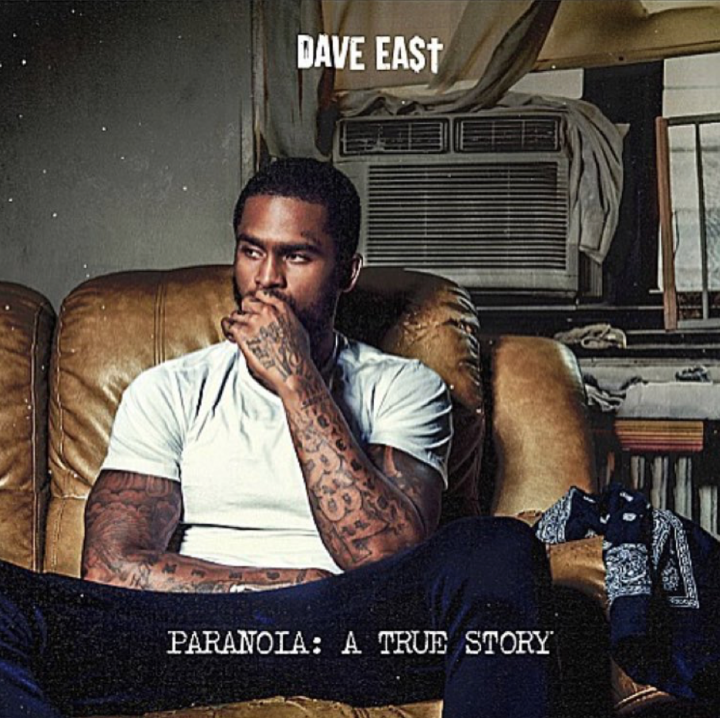 Dave East has been extremely busy as of late, and for good reason. He has finally announced the release of his debut studio album, Paranoia—August 18th. Yes, just right around the corner.
Lil B is planning to drop some serious heat. Yes, BasedGod! Lil B's Black Ken is set to release August 17th, and is now available for pre-order via iTunes. Off the hefty 27-track album, seven tracks are available to listen. Check them out!
Like I mentioned last week, the A$AP Mob has announced that their highly anticipated mixtape Cozy Tapes Vol. 2 will release August 25th. Well, now A$AP Rocky took to Twitter to reveal the official cover art. With A$AP Twelvy who just dropped his debut project, 12 (Spotify + Apple Music), and A$AP Ferg has Still Striving out August 18th—"Awgust" is looking pretty lit for the Mob.
Barely a year after dropping his debut album, Stoney, Post Malone took to Instagram to announce the dates for his StoneyTour. The tour kicks off in Chicago on September 2nd, and ends in Atlanta on October 31st.
The OVO crew has many upcoming releases in store for us. Majid Jordan took to Instagram to announce their sophomore album, The Space Between, is set to release sometime this fall. DVSN and PARTYNEXTDOOR also have some projects in the works. Not terribly specific—when is OVO ever specific—but hey, it's something.
Another release with no set date, Tory Lanez took to Twitter to announce that his sophomore album is closer than we think: "The album is done! Finishing clearance and art and it's yours." Previously, he went on to tweet that his upcoming album is more pensive than his previous work he's "laying everything on the table." Tory Lanez has also said the album is much more thought out: "So proud of the music on the album, no lie I freestyled my whole first album. Now the pen is back on paper ..my day1 fans know what i mean.I really forgot how nice I am with a pen and paper .. WOW .. album 2 is not a fuck around ting." Tory has also confirmed he has a new collab with Prince Royce on the way: "Me and @princeroyce just made a smash !!! Such an honor to wrk with you . 🔥" When two worlds collide…man, this is going to be great.
Oh, these Toronto tings! Daniel Caesar, who just released a new visual (above) announced the release of his long-awaited Freudian on August 25th.
After his success with Jungle Rules, French Montana made a surprise announcement confirming that he and fellow New Yorker A$AP Rocky are working on some magic together: "Me and A$AP Rocky working on something that we're gonna announce real soon."
Kelela, who just dropped a new single (above), has announced that she will be releasing her debut album, Take Me Apart, October 6th.
Stay Tuned
That sums up this past week in Hip Hop. Come back next week for more.
social media
celebrities