Review of Meek Mill's 'Wins And Losses'
Here is my review for Meek Mill's third studio album, 'Wins and Losses'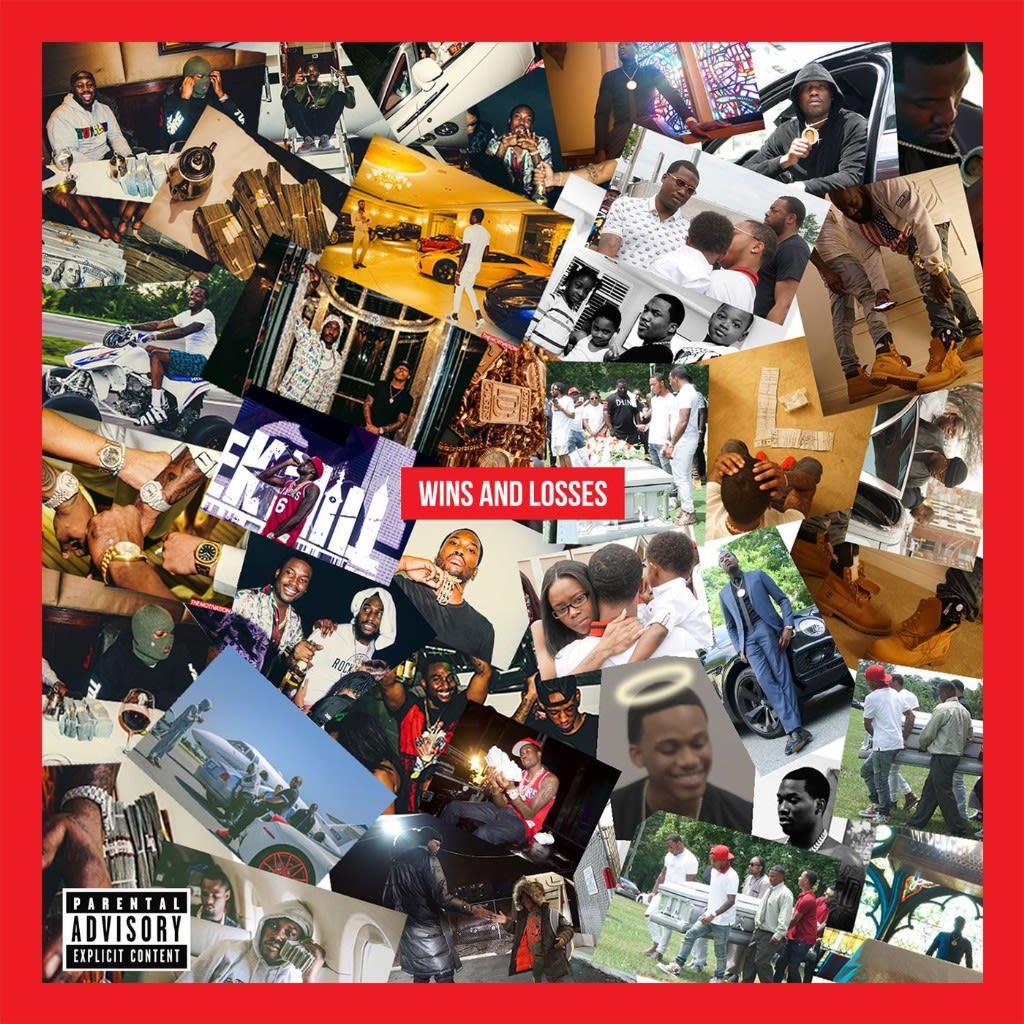 TIDAL  |  Apple Music  |  Spotify
Although he's dropped music in between projects, Wins and Losses is Meek Mill's first studio album in two years since his last 2015 Dreams Worth More Than Money. That album did very well, extremely well - debuting at No. 1 on the Billboard 200 in its first week.
Although there was some controversy with TIDAL making the album available to stream for free, Wins and Losses fell short and debuted at No. 3, moving 102,000 units (37k in album sales). Don't get it twisted, this is no slump for the kid. Meek did have some heavy competition with Lana Del Rey and Tyler, the Creator. It also says a lot that the trio knocked Jay-Z's 4:44 and Kendrick Lamar's DAMN. out of their slots.
The 17-track album features the likes of Lil Uzi Vert, Future, Chris Brown. Teyana Taylor, Guordan Banks, Rick Ross and many more. On the production side, we have StreetRunner, DJ Mustard, Dougie, Papamitrou, !llimind and more. Meek has released visuals for the following tracks: "Glow Up," "Young Black America," "Issues," "We Ball" and "Price." While some are feel good visuals, a few of them illustrate the harsh realities he discusses throughout his album.
The Album
While the album was originally titled Dream & Nightmares Part 2, it was later announced to be titled Wins & Losses. A better name, considering all that has happened between albums. Since Dreams Worth More Than Money, he had a very public, and embarrassing, beef with Drake. For some time, people posted L's ("Loss") throughout all of his social media platforms. He then took that and made an album off of it.
"I'm still trying to find the definition of a win and a loss, the project is about what molded me to being Meek Mill, the trials and tribulations of my life that made me as strong as I am today." - Spotify
Meek Mill is certainly in a different place in Wins & Losses. This is most certainly an album of substance, and I like "Substance Meek." Meek has put out music of substance previously but not to this extent. This album is his attempt to reinvent his name, his reputation from being this major "loser" to now...well he's just winning with this project.
"I spit reality, it's a rap album. This ain't no trap album, this ain't a mumble album, this ain't no instrumental tape, this is a rap album here like I'm pouring my hate out, I'm speaking reality, you know I'm using lyrical content, some whit that's gon' make you think every here and there and you gotta double back and see what I said 'cause I come from like the 90s on to the 2000 era. It's a rap album, I don't want people to ever get it confused, I got a lil' new wave on there, just to mix in with the younger cats but Meek Milly I'm a rapper, I start off spitting and giving 'em bars and giving people stuff they can feel and inspire the people, that's what I game them on here." - DJ Scream
While tracks like "Whatever You Need", "Open," "Fuck That Check Up" and a couple others lighten up the mood, the album contains some heavy content. There's content that you can relate to, content that you can truly feel. He's reinvented his career while remaining true to himself, and that's what makes this album so great.
My top five would have to be (in no particular order) "Heavy Heart," "Price," "Wins and Losses," "1942 Flows" and, of course, "Young Black America." "Young Black America" - sheesh! I remember when the visual was released, and while it was risky to sample Jay-Z's "Momma Love Me," it certainly did pay off. I feel like this is what he wanted to do most. He made it out of North Philly, he made it out of that corner, and now can turn back to inspire those young kids who never made it out but still have a chance. To let them know that they don't need to succumb to popular belief, to what society makes of them, to what our President has to say about them. All they have to do is dream, and chase that dream to a better life.
Upon the album's release, Meek dropped the Spike Jordan-directed short film titled Wins and Losses: The Full Movie. The film highlights the duality of life and death, showing us the death of a drug dealer and how it affected his family. As he died in a drive-by shooting, his child was born. The film takes us into this story that is far too familiar to many. It is the reality of what many people go through, further illustrating his point of the album.
Titling the album Wins & Losses not only speaks to the notorious beef he had with Drake, that will remain in hip hop history forever, but it speaks to life in general. The album is about building yourself up despite the loss. Meek took all of his trials and tribulations, and became stronger. What doesn't kill you, just makes you stronger. Meek Mill took all of his losses and turned them into wins. Look at him now, this album is definitely a win in my book.
Wins & Losses is filled with inspiring lyrics and raw emotions. Whether it's feeling a weight on your chest with "Heavy Heart," or sad over the loss of "fallen soldiers" in "We Ball," or just feeling good with "Whatever You Need" — this album is definitely a rollercoaster. I wish I could go over every bar and verse, but you have to check it out for yourself. You won't regret it.
TIDAL | Apple Music | Spotify
album reviews
rap
About the author
I'm a 20-something year old who's obsessed with music, and sometimes I write about it. I hope you enjoy my ramblings.
IG: @writtenbysade
@thelyricalfixpod
@checkit.openmic
Reader insights
Be the first to share your insights about this piece.
Add your insights