SZA Makes Her Big Debut With 'CTRL'
Young women gather round, learn how to take 'CTRL' with SZA's debut album.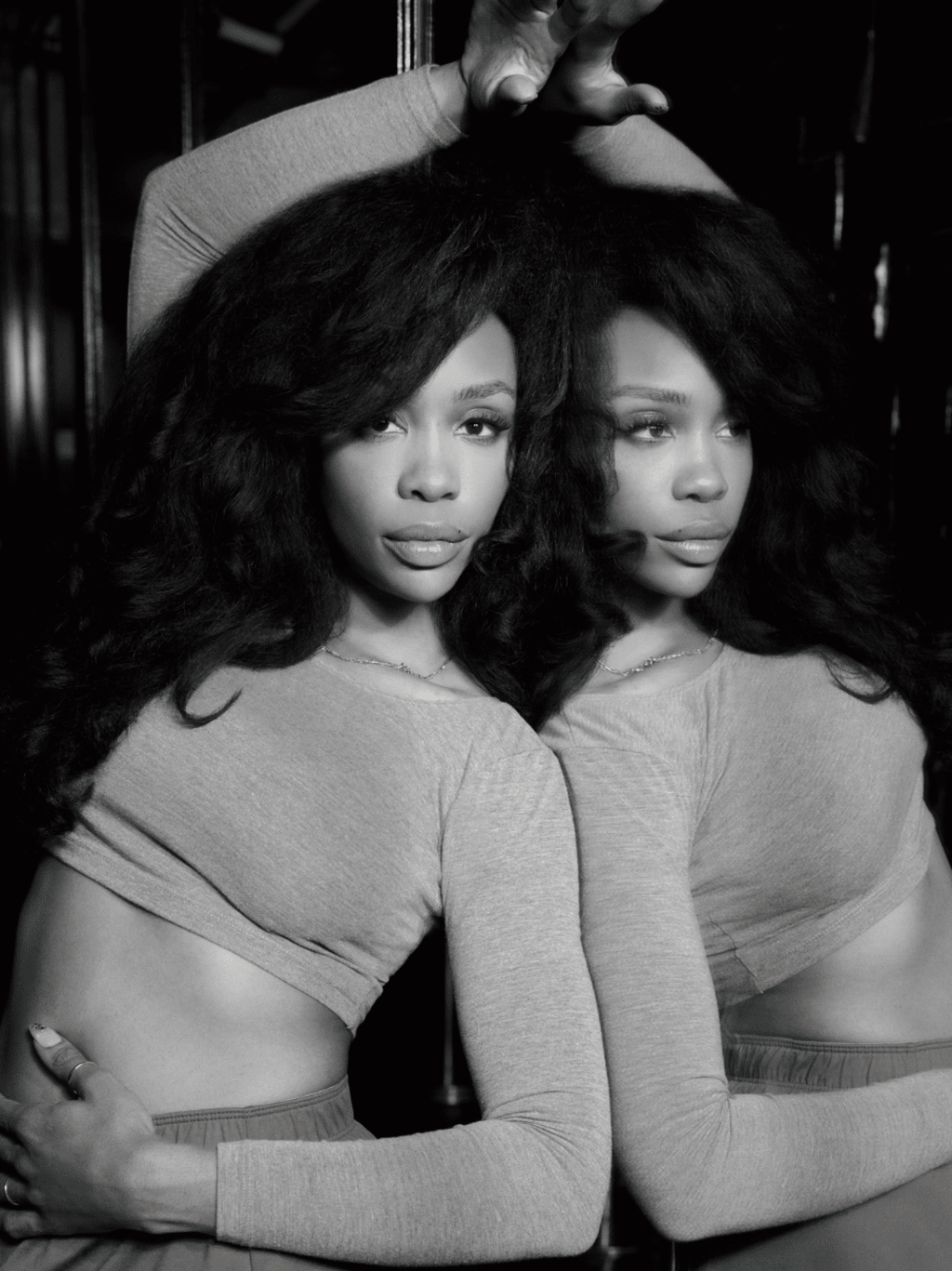 "I've been on the low key, Grindin'"
Top Dawg Entertainment's leading lady, Solána "SZA" Rowe finally makes her debut with the soulfully blunt album, CTRL.
The album includes production from the likes of Pharrell, THANKGOD4CODY, Carter Lang, The Anytdote and more. While only a few, CTRL features Travis Scott, James Fauntleroy, and fellow label-mates Kendrick Lamar and Isaiah Rashad.
Along her promo run, SZA went on Complex's Everyday Struggle and spoke about her album. If you haven't noticed, the album's artwork is filled with broken monitors, super old computers. She explained that they are "symbolic of a lost time, of an analog time when we were all kind of forced to receive information [at] a slower rate." This leads to why the album is called CTRL and not Control.
There's no such thing as control. It's kind of like it's an illusion you spend your life chasing it, enforcing it, trying to keep other people from enforcing it.
SZA emphasizes that control is simply a concept by connecting it to the computer CTRL key. Control isn't real. It's just another key on the keyboard.
CTRL - Alt - Delete and restart your life, baby.
"I get so lonely, I forget what I'm worth"
SZA includes intricately placed skits of recorded conversations from her mother and grandmother throughout the album. While her grandmother advises SZA to "speak up" for herself, SZA's mother shares her take on CTRL - not just the album but the concept:
And if it's an illusion, I don't want to wake up. I'm gonna hang on to it. Because the alternative is an abyss, is just a hole, a darkness, a nothingness. Who wants that? You know?
Her mother is like so many that, once they acknowledge that control is an illusion, are frightened by its nonexistence. The opposite is chaos, anarchy, mayhem...and "who wants that?"
"I will make you beg for it"
Control is this illusion that we are both enticed by and scared of. "Learn to take CTRL" sounds promising, but let's face it: Life is uncontrollable. CTRL isn't really about taking control of your life. You make mistakes, you grow from them and move on. This album is about growing up, making mistakes and learning from them. It's about embracing those bad choices and all of your insecurities. CTRL is about learning from life, and taking it day by day, instead of simply stating, "Yes, today I will take control of my life."
How does that saying go?: "If you want to make God laugh, tell Him about your plans." Sounds about right.
"Don't take it personal, like I know you usually do"
Well, she took her grandmother's advice by making this album. SZA finally is taking her ground and is ready to be herself rather than contrive to be who the public wants her to be.
I read somewhere (forgive me I forgot where) that compared CTRL to Lauryn Hill's The Miseducation of Lauryn Hill. When Miseducation came out, I loved it! As I grew up, I loved it even more because I began to understand it more. I was able to apply it to my life. Having that full grasp of the album changes your perspective. While the sentiments of Miseducation still ring true today, CTRL echoes it for this generation. A generation that didn't grow up off of Lauryn. Here's an album that has a strong message of accepting yourself, accepting your mistakes and thusly empowering yourself.
So "Pretty Little Birds" take a listen.
"Wait on yourself, 'cause you can figure your way out"
CTRL is a well-rounded album with a variety of sounds that all emphasize this story of the ups and downs of being a 20-something. From adulterous exes, to running away from love, to being the side-chick. It's a story that touches on finding yourself and owning the power of being a woman.
These are songs about my escapades with being younger and being dumb. Just believing that niggas liked me because they said so. And like that it meant something. So, this album...is about getting my feelings hurt, but bouncing back and being me now

- Genius
SZA writes her truths and knows no other way to write music. This is what she's been through in life, and now she's on the other side looking back. Her truths resonate for many 20-something year olds out there. In your twenties you're just becoming an adult. For many of us, it's a time of finding yourself. You're struggling to find your path in life all the while dealing with harsh realities of love and of just growing up.
Shit, the struggle is real.
"That's me, Ms. 20-something"
I lived with this album for about a week, and I love everything about CTRL. I'll admit, this is the first time I heard anything from SZA. I've heard of her, just never her music. So when I first listened to CTRL, I was feeling it. It was dope, but that last track, "20 Something," struck a cord with me. It completely ties the whole album together. It was the moment I realized that she's not randomly crooning about her insecurities, or being the side chick, or finding the right one to "bust it wide open" for. Nope. This is her life. This is her living as a 20-something year old in this generation. She's afraid of the world and yet grateful to even be living.
This is probably the biggest debut, artistically, that I've seen in a very long time. While it is R&B, SZA's content is very much Hip Hop. I think that's where people draw the connection to Miseducation. It's very raw, emotional, and this girl has bars for days. Translation:her lyrics hold that same bravado as of a rapper's. SZA is so soulfully blunt, it's what my ears have been waiting years for. She's been very hands-on with this entire album, from cover art to the videos to the structure of the music. Ms. SolánaCTRL is beautiful and I can't wait to hear more from SZA.
Cop it over at iTunes.