My Top Ten Favourite Songs by Bob Dylan (Pt. 11)
Numbers: 101-110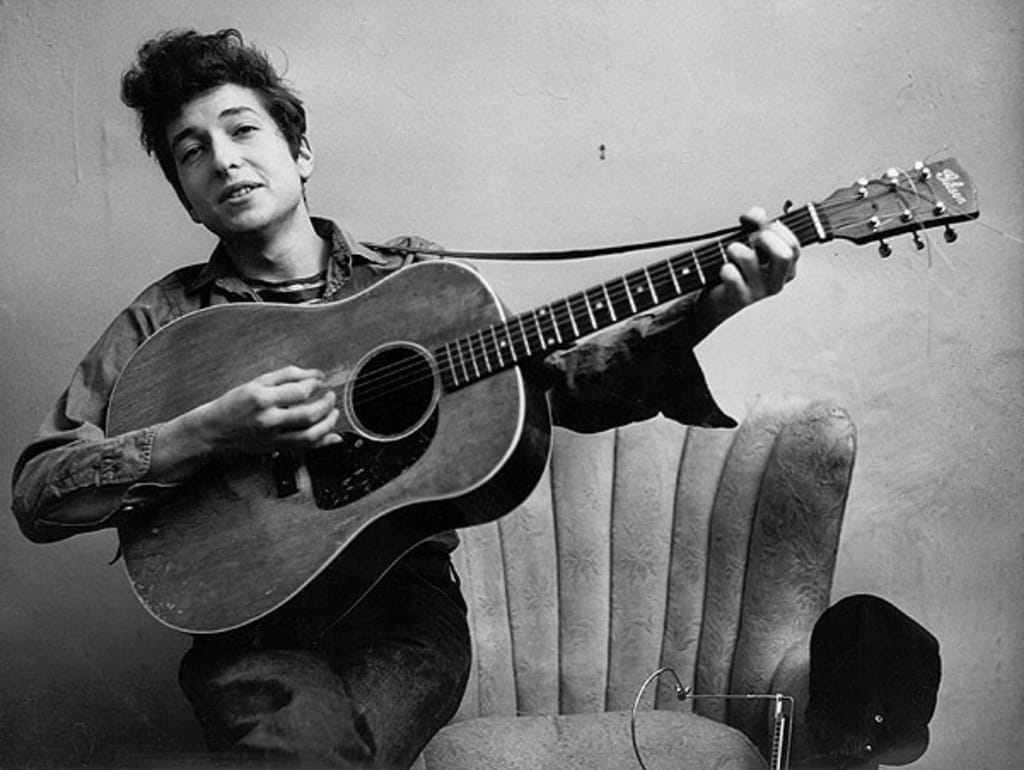 As we all know, I wasn't actually going to leave it at 100. Consider this to be bonus material. I am currently thinking about doing a part 12 as well, but this is what we'll have to deal with for now. Bob Dylan is a great soul, he's one of those people that you talk about when you talk about poetry. He's one of those people that you cannot mention folk music without mentioning. He's one of those people that you cannot even mention music without mentioning. Bob Dylan changed the way modern music was written and listened to, and has since become a thing of legend though, he is still alive.
Few musicians can say they've done the things Bob Dylan has done. Bob Dylan has mastered the live performance. Bob Dylan wrote songs with political and social messages when he was only 21 years' old. Bob Dylan "went electric" at the age of 23/24 and changed himself entirely by 25. Bob Dylan, at the age of 30, was one of the most prolific songwriters and musicians in the world. By the age of 40, Bob Dylan was one of the most respected artists to ever live. And now, as he approaches 78, Bob Dylan continues to be a figurehead of how great songwriting can actually be.
Bob Dylan made songwriting personal, and took it away from the formation of your typical love song. He designed and structured modern folk music, that nobody yet has been able to match. The way he sings his songs, nobody else can do. At the end of the day, nobody sings Dylan like Dylan.
There have been numerous covers of Bob Dylan songs and most of them, in my humble opinion, are awful. Bob Dylan has a completely different way with his songs, that not many people can match. There have been good covers though, since the Jimi Hendrix Experience covered "All Along the Watchtower"and Nina Simone did "I Shall Be Released," but I consider making me listen to My Chemical Romance's version of "Desolation Row"to be torturous, and I am about to call the police. I don't care how good MCR are, their cover of that song was awful. They should've done something like Highway 61 Revisited, it suits their style more.
Anyways, let's cover my top ten favourite Bob Dylan songs, numbers 101 through to 110!
Same rules apply; the album name will be in brackets, and you'll have to sit there and read my personal ramblings.
101. "In the Summertime" (Shot of Love')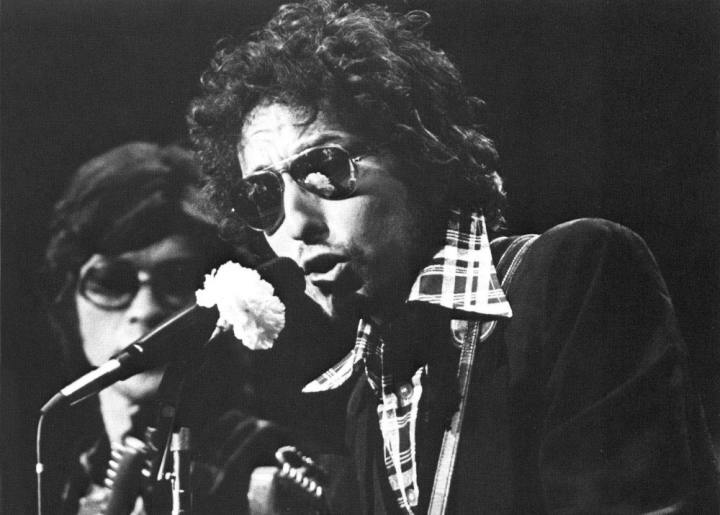 "I was in your presence for an hour or so. Or was it a day? I truly don't know."
I love this song so much. I used to listen to it whilst doing my coursework, because it surprisingly helps you to concentrate. I also wrote a dedication essay for it on my MA (I wonder where I put that!) "In the Summertime"is such a brilliant song, and though the chorus might be quite simple, I do believe that it is Bob Dylan's voice nearing its best. It is a seriously good song, with some seriously good vocals. The way he sings that chorus could give you shivers.
102. "Days of '49" ('Self Portrait')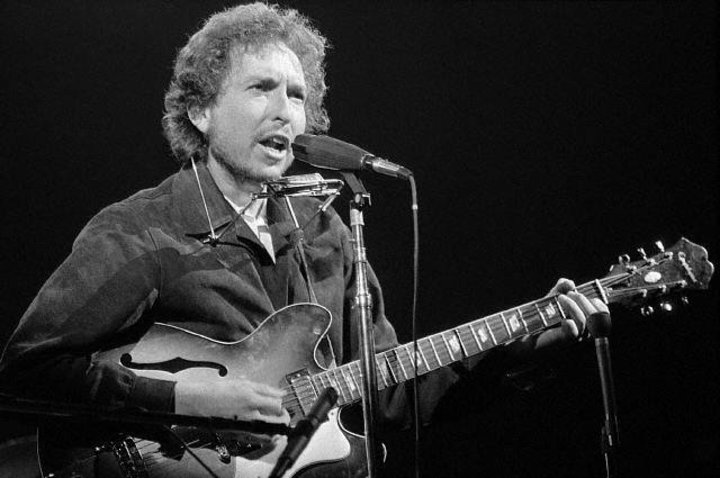 "They call me a bummer and a ginsot too, but what cares I for praise!"
I love this song, because it sounds straight out of the American West. It's Bob Dylan doing what Bob Dylan does, unfortunately, only sometimes. He goes for this dark country atmosphere, straight out of a John Wayne film. There's something almost very terrifying about this song, because regardless of the music itself, as soon as you get on to the third verse it starts to get quite disturbing. Everyone is dying, people are holding wakes and there's a bunch of criminals everywhere. It's certainly one of his most under-appreciated songs. *Stares at Greil Marcus*
103. "Blind Willie McTell" ('Bootleg Volumes 1-3: Rare and Unreleased')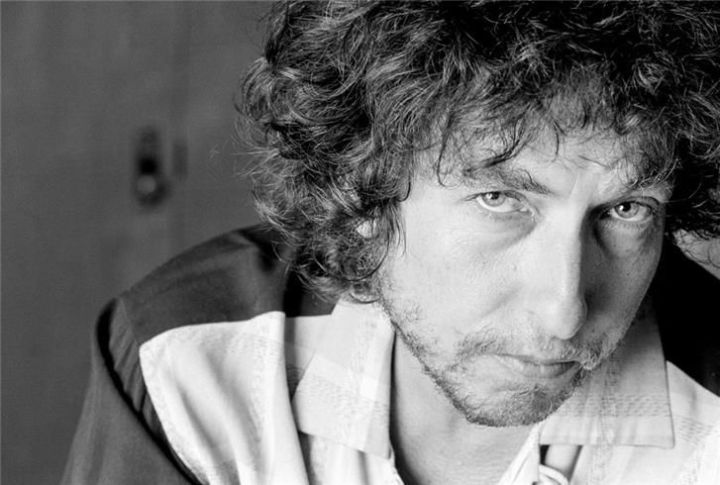 "Seen the arrow on the doorpost saying, "This land is condemned all the way from New Orleans to Jerusalem."
Such a beautiful song. If you pick up a book called something like, the 1001 Songs You Must Listen to Before You Die, I do remember "Blind Willie McTell"being somewhere in there, alongside "Visions of Johanna"and "Hurricane."It's definitely one of Bob Dylan's strongest songwriting moments and well, I really think this song is so well-composed that it almost feels unreal that someone made it at all. I think he was right not to release it on Infidels, because it doesn't really go with the sound of the album, and is a bit dark, compared to the others on there ("Man of Peace"sounds far too happy to be on the same album as that apocalyptic nightmare). But, anything more to the song and it wouldn't be as great. I'm glad it is the way it is—because it sounds incredible and so raw.
104. "Man of Peace" ('Infidels')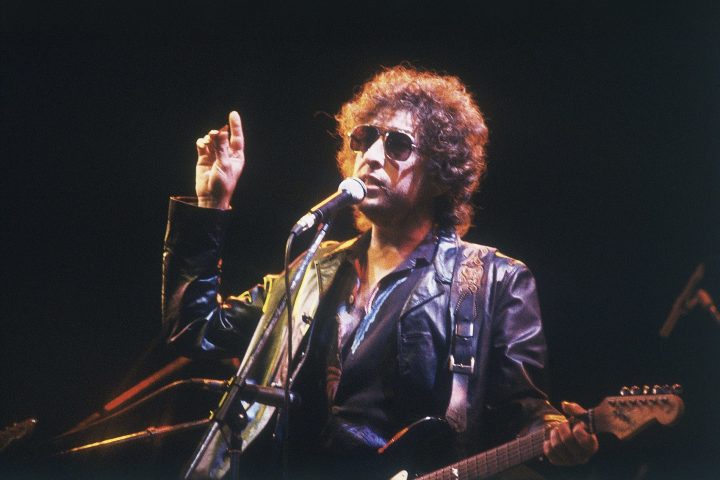 "Look out your window, baby, there's a scene you'd like to catch, the band is playing "Dixie", a man got his hand outstretched. Could be the Fuhrer, could be the local priest. You know sometimes Satan, you know he comes as a man of peace..."
I like this song because it sounds awesome. The bounce of the song almost is the exact opposite atmosphere it's trying to give off, and that is a brilliant thing to be able to do properly. I love this album and even though this isn't my favourite song from it, it's definitely a great song. It's one of the happier songs on the album, though it still has some pretty dark lyrics—it really fits with the sound that the album is trying to produce.
105. "Shooting Star" ('Oh Mercy')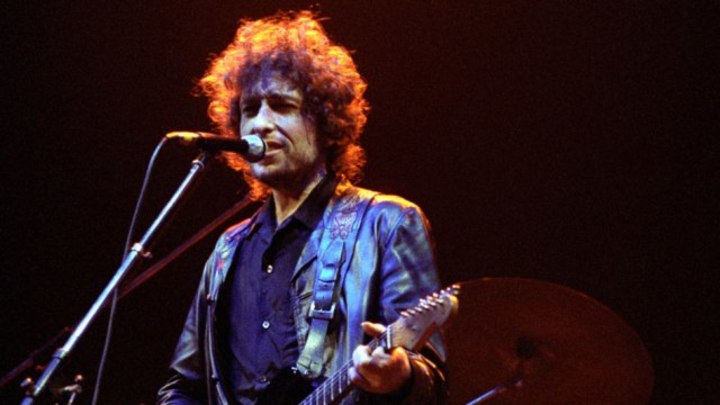 "Seen a shooting star tonight and I thought of you. You were trying to break into another world, a world I never knew."
This is one of my favourite songs from the album Oh Mercy because it just sounds beautiful, though I have to say that lyrically I love "Ring them Bells." "Shooting Star"really fits well with the subtle sounds of the album, giving that soft guitar and having those calming lyrics. It really is one of Bob Dylan's masterpiece albums. I never see enough love for this album and especially this song, anywhere—so I'd like to be the first I've seen to say that I adore this song.
106. "The Man in Me" ('New Morning')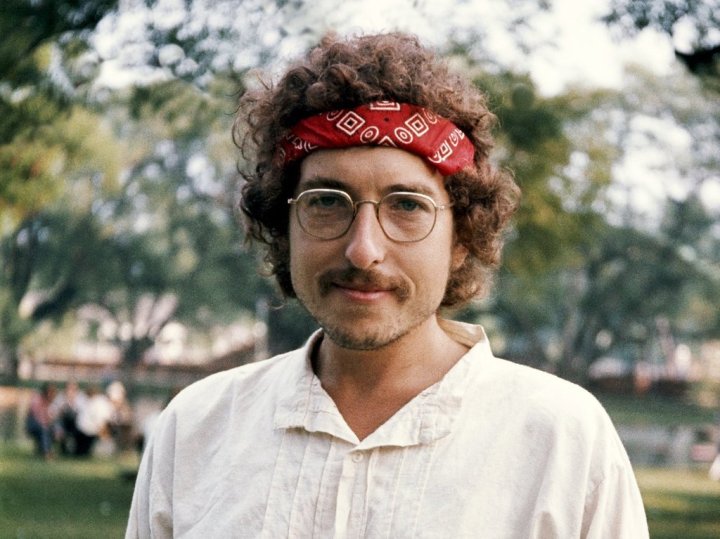 "The man in me will do nearly any task and as for compensation, there's little he would ask. Take a woman like you to get through to the man in me..."
I think that this is one song that nobody can really say they honestly dislike. Everyone knows this song as being the on the soundtrack for The Big Lebowski and just being the perfect song for the film. It's a brilliantly written song, and sounds so poetic when he sings it. I love the song because it reminds me of The Big Lebowski with its atmosphere and its incredible vocals. It's one of those songs that has brilliant atmosphere.
107. "Copper Kettle" ('Self Portrait')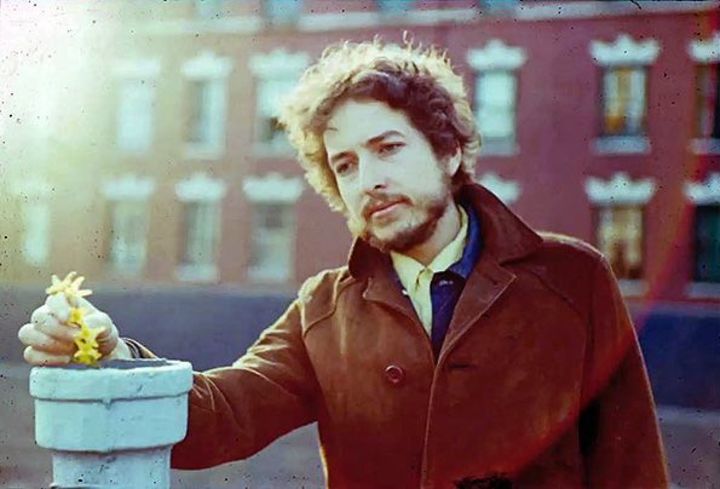 "You'll just lay there by the juniper while the moon is bright, Watch them jugs a-filling In the pale moonlight."
One of my favourite songs from Self Portrait, I am well aware that this song wasn't written by Bob Dylan. It is nonetheless a beautiful song and the way he sings it is perfect. Copper Kettle is one of those songs I've heard many times in many different versions, but I think Bob Dylan sings it the best. I love the version on Self Portrait and I also love the version of it on Another Self Portrait—it's more about Bob Dylan's voice than most of the songs on that album. It's brilliant.
108. "Dress it Up, Better Have it All" ('Bootleg Volume 11: The Raw Basement Tapes')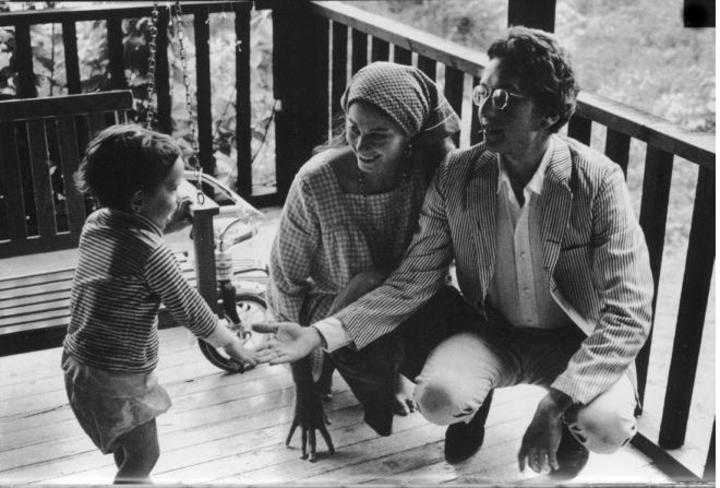 "Oh, mos' feet and it hang, can't you see?" I groan. She says, 'Oh, wha' 'ts arright." I said, "Jesus, don't take it at all." She's a past-cold beauty, but she can't light a cannonball."
I like this song, you guys are just mean. This song is brilliant and sounds like a ton of fun. To be honest, I have no idea how this didn't make it on to the actual Basement Tapes album because it seems to fit with the sound of stuff like "Please Mrs. Henry"and "Ruben Remus."I feel like that this song gets some unnecessary hate and I don't enjoy that; this song sounds perfect!
109. "Shot of Love" ('Shot of Love')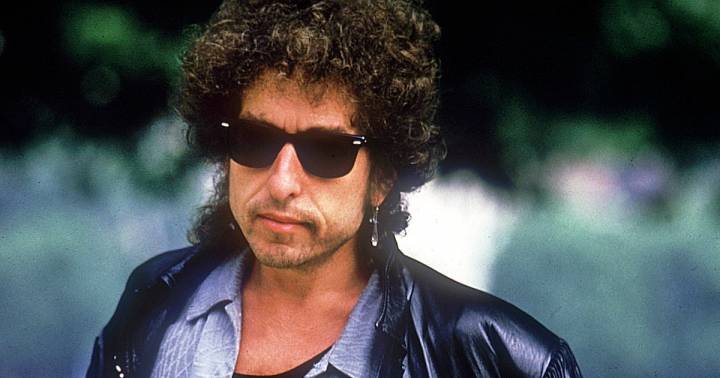 "I need a shot of love, I need a shot of love."
The title song to the Gospel Era album Shot of Love, this is one of the strongest songs off the album (if you can really rank them). But I have to say that this song's introduction is one of the best introductions to any Bob Dylan songs, ever. It starts off quite soft and steady, and builds into the rock song and has a similar sound to "The Groom's Still Waiting at the Altar," at its highest. Bob Dylan really snapped when he made this song, and well it shows! Also, the song has a great message.
110. "Watered-Down Love" ('Shot of Love')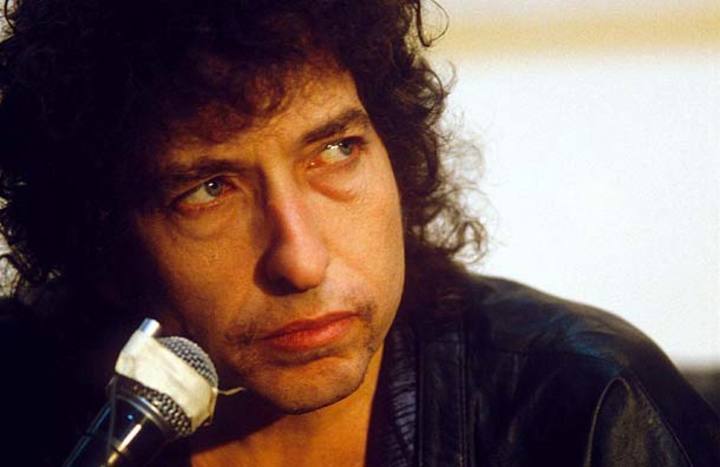 "Love that's pure hopes all things, believes all things, won't pull no strings. Won't sneak into your room, tall, dark and handsome. Capture your soul and hold it for ransom."
We get right into the song, with hardly time for an introduction, but the singing is the stuff we want. I loved listening to this song so much at university, because I'm one of those people that when I'm upset, I need a happy song. I spent most of my MA really upset and so, this song was perfect. "Watered-Down Love"is definitely one of the stars of the Gospel Era and I want more people to appreciate it for being a great and happy song, with a lovely message behind it.
Conclusion
I love Bob Dylan's music, and I also love the fact that you guys have stuck by me, through every single part of this feature. I have another part on the way and I hope you enjoy that as well. For now though, I leave you with Part 11, Numbers 101-110 of my list!
There's so much Bob Dylan to get through!