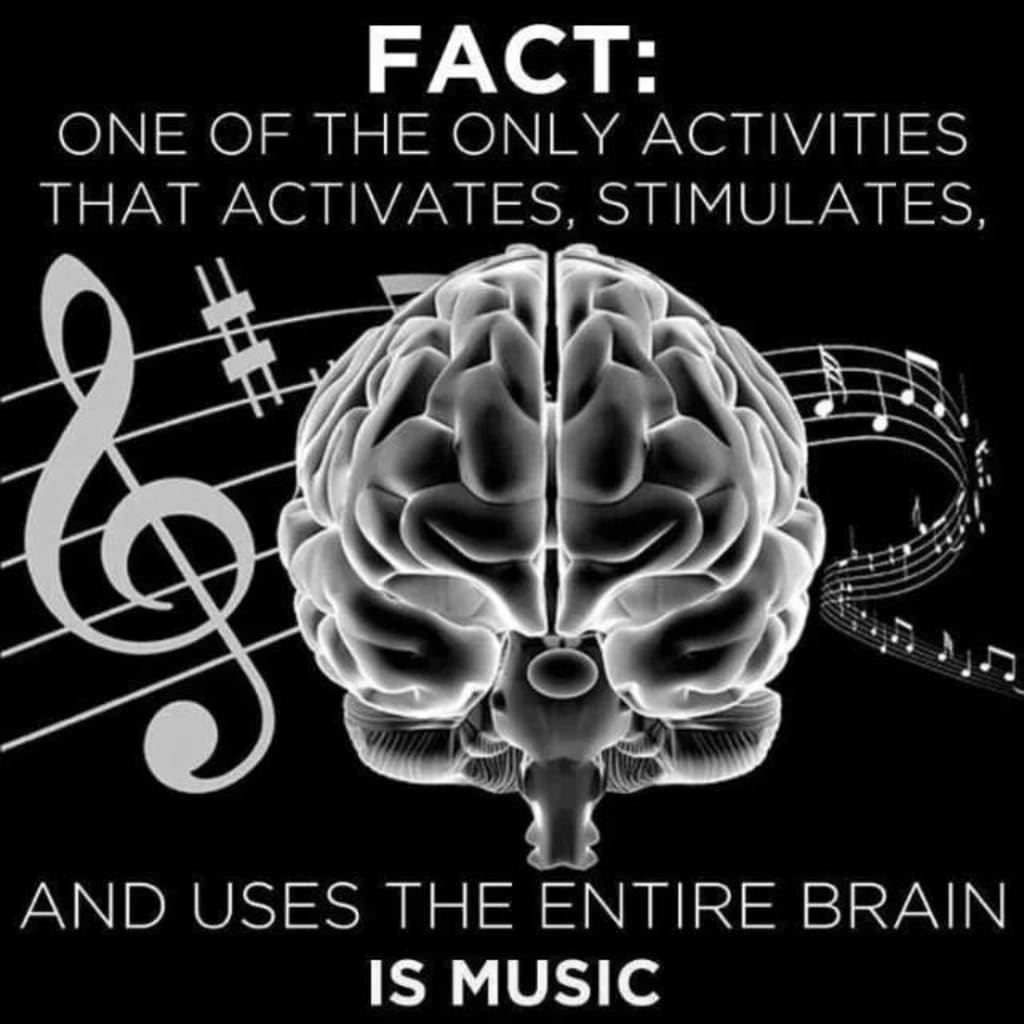 Music has been my passion as long as I can remember. Music is everywhere, it's in our cars, our home, our work, the mall, at church, at parties, etc. Music inspires and comforts people in ways that people can't. I love everything about music. I love learning the theory of it, hearing the blend of harmonies and melodies. I especially love acapella! Acapella makes every note, melody, and harmony come together and make the most beautiful sound known to man, produced by the most beautiful instrument - the human voice!
Music has always been a part of me and it has been my escape on so many different occasions. My favorite part about music is that it doesn't judge you. It might convict you, but it never tells you that what you are doing is stupid or dumb. It builds your confidence or inspires you to make changes! It can inspire you to reach your goals and dreams and to become a better person! Music has the power to make you do some crazy things in life, take chances and risks, fall in love, serve others, turn over a new leaf, and SO much more!
Music can help save a life, encourage someone to be themselves, remind someone that they are loved (even if it's not by the person they want to be loved by, but they are always loved). Music is so much more than just a source of entertainment! It makes people happy when their sad, it gets them into any holiday spirit and so much more! Music has a way of rocking someone's world and turning their life upside down in positive ways.
Many refer to music as their escape. This can be true in many ways. Some listen or play music to soothe them, some do it to calm them down, some do it to deal with nerves, some do it to forget about things or problems going on in their lives that they don't know how to face and sometimes don't want to face. Music gives a way of escape and also has a way to encourage and lift a spirit and cheer other up. There's nothing like having a bad day in the winter near Christmas time and then hear "It's Beginning to Look a Lot Like Christmas" possibly even "It's the Most Wonderful Time of the Year" as well as "Home for the Holidays" and suddenly one starts feeling the holiday cheer and it almost feels like there's not a care in the world and the world is a better place, simply because of music!
Although entertainment is not a bad thing! Music helps get work done. Some people cannot study without music. Many love listening to music while cleaning or working on projects. Music goes above and beyond and even has the power to touch the mind, soul, and spirit. Music is used in worship services and in my experience, also used to glorify God and refresh one's spirit. Music reminds me of the reason why I am a musician and why I want to give that God-given talent and gift right back to Him by sharing it with others!
Music is often something people can share together, something mutual and in common that can break the ice and unite people. Youth gather together to work on their music sessions and enjoy creating new songs and music for others to enjoy and experience! Music is a part of people, society, and everyday life, so don't waste it; enjoy it and treasure it. Life is too short, listen to good music!
About the Creator
Music is my passion! I love my family and close friends! My best friend is amazing! I love being with my immediate family, niece, and nephews! I like to share my passions with people! Above all, I love God!
Reader insights
Be the first to share your insights about this piece.
Add your insights