My Opinion On Chromatica
Why I love Lady Gaga's Chromatica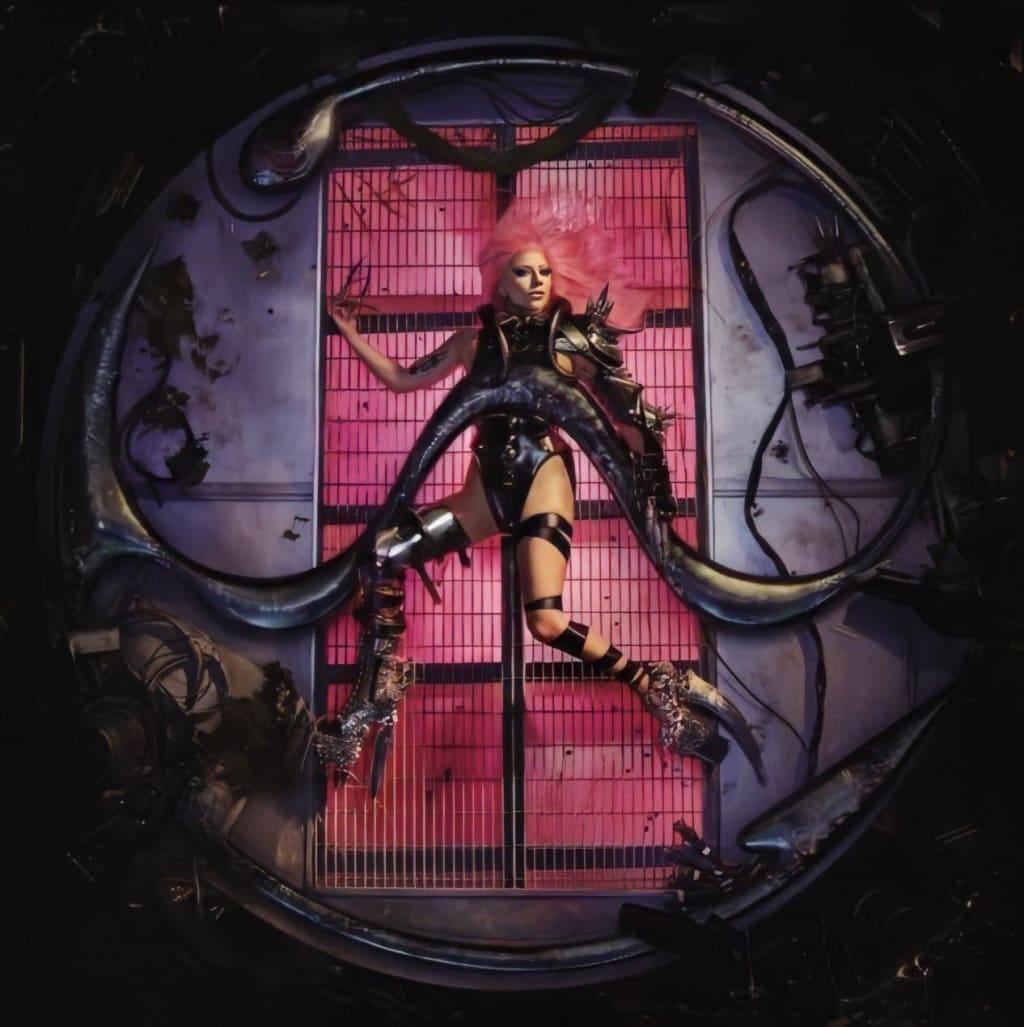 Lady Gaga's newest album Chromatica just released yesterday! I could not wait and played it instantly. As soon as the first song played I knew I was in for a treat. I am a long term fan of Gaga and was ecstatic to hear she was bringing out a pop album. I do love Joanne, do not get me wrong but a pop album is what I really needed right now.
The first thing I seen was the album cover. STUNNING. I love that it is very futuristic and robotic looking. The look and pose is very over the top and that is exactly what Gaga does best! I knew it was going to be good. So, just by looking at the cover, I was already very intrigued.
I had already heard the singles that were released prior to the album release. This means I had already listened to Stupid Love, Rain On Me and Sour Candy. I thoroughly enjoyed all three of these songs so was hyped up when the actual album was released. The music video and visuals for these songs were very futuristic and I was loving it. My favourite of these had to be Rain On Me as it was typical Gaga but with a cutting edge Ariana Grande twist to it! The harmonies were just beautiful. I also enjoyed the spoken words part of the song, it reminded me of Vogue by Madonna. I love a bit of Vogue so was happy to hear that influence. The music videos were very Gaga and I loved the dramatic, cyborg makeup and outfits!
So at this point I have heard all of the album and I will say I have enjoyed each song on the album very much! Every song had a different element to it that made it unique and enjoyable. Straight off the bat I will say my favourite songs right now have to be Plastic Doll, Enigma and Babylon. That does not mean I dislike the other songs, these just stand out to me.
The selection of featured artists on this album are phenomenal! There was Ariana Grande on Rain On Me, who sounds like an angel. BLACKPINK, a Kpop band also featured! I have not really listened to them much prior but that will change as I really enjoyed their vocals in the track! The final accompanying artist was Elton John! I did not realise he was going to be on the album so you can imagine my surprise when I randomly heard old Elton joining in halfway through a song! His vocals were very good and added emotion to the song! Each song they featured on was a perfect fit.
A main theme on the album is freedom. I love lady gaga so much and I admire her for that! The message portrayed in each song was important! Many songs include a feminism message as well, with lyrics like 'I'm no toy for a real boy'. I love that Gaga uses her platform to promote positivity and equality and freedom for every single person who listens to her music. Her music is so empowering.
The sound of the album is very futuristic with a heavy 90's dance sound. Every song had a great dance beat to it! I wanted to dance to every song (maybe with exception of the interludes). The album is very pop with pop sounds from several decades. Chromatica is very different from Joanne (I do love Joanne though) and had inspired sounds from The Fame and The Fame Monster. It was like old school gaga on steroids with a more modern, futuristic take.
Overall, I really enjoyed Chromatica. It was a fresh take with influences from old school Gaga. It sounded like I was going to a distant planet and dancing on my way there. I will not go on too much so you can listen to the album for yourself and see what you think. I hope you enjoy(ed) this refreshing album as much as I did!
I also have a Youtube video describing each song off Chromatica if you are interested! My youtube channel is Ciara With a C and it will be there! Check it out!:) Thank you!!