For some people, meditation looks like sitting still with your legs criss-crossed and chanting "om" while paying attention to your body. For others, it's practicing yoga or focusing on a candle flame for many minutes. If you're like me (and I'm so sorry you're like me), none of these traditional meditation techniques have an effect on you. Sitting still and breathing heavily puts me to sleep, and my stress only worsens when I try to strike yoga poses perfectly - so I don't make the effort!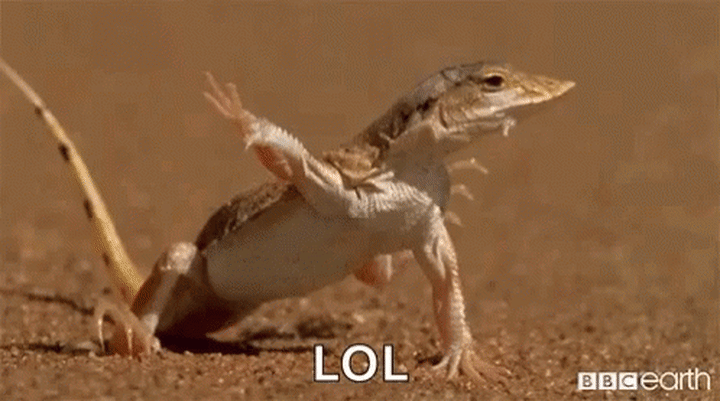 Like most people participating in this challenge, my preferred method of meditation is walking. I've been doing it since I was fourteen. My childhood was spent in the lush Pine Barrens of New Jersey, so whenever I needed to cool down from a heated fight with parents, I would put on sneakers and hike through the forests that surrounded my neighborhood. Not only does hiking clear my head, but I feel more inspired and appreciative of nature after doing so.
Music is another great de-stressor for me. Empathizing with lyrics and concentrating on instrumental riffs puts me in a more peaceful zone than when I'm doing something in silence. Eventually, I combined my love for hikes and music by bringing an Ipod with me whenever trekking down my favorite nature trail. As a person obsessed with movies, I feel like music in my head is a soundtrack to life as I'm strolling down dirt paths, watching birds fly above, and enjoying the beautiful day.
Recently, I created a mindfulness playlist with jams that talk about Mother Nature, acceptance, and gratefulness. I tested out the 45-minute mixtape while wandering up and down the hills of Fort Tryon Park in Inwood, Manhattan. The result was a heightened, almost out-of-body experience that made me feel like the queen of my own destiny. It's nice to have music tell you everything will be all right when anxiety from the pandemic, protesting, and living in our "new normal" gets you down.
So without further ado, a playlist that will give you awareness and thankful thoughts...Let's Take A Walk!
While most people think of calming, slow music to listen to while out and about, I added some faster-paced songs into this playlist. The goal is to keep you moving while listening to some deep sounds and lyrics that will touch your soul. It's all about feeling more optimistic once the playlist is over.
For this musical meditation, you will need...
A listening device, such as a smartphone with Spotify, an Ipod, or by god if you still have one, a Walkman to hold as you journey.
A path or route you can walk on. A public park works best, but you can also listen to this mix while strolling through your neighborhood or during your morning commute to work or school.
Water if possible. It's important to stay hydrated!
Oh, and a mask. We're still in a pandemic.
Ready, set, play! While you're listening, here's an analysis of the songs I have chosen, and why I think they're perfect for cleansing your mind of negative energy.
Song 1 - "Take a Walk," Passion Pit
All these kind of places / Make it seem like it's been ages / And tomorrow some new building will scrape the sky / I love this country dearly / I can feel the ladder clearly / But I never thought I'd be alone to try
Besides the fact the title of this track is literally telling you to take a walk, I chose Passion Pit's hit from Gossamer as the opener because of its high energy and spunk. With pulsing drums and a steady pace, there's no way you'll be tempted to stay on the couch when you've got a whimsical orchestra propelling you forward.
While "Take a Walk" is actually about frontman Michael Angelakos's male ancestors and how they dealt with financial strife, thematically, this song explains that despite the crazy struggles you are currently going through, things could be much worse. You have the power to cool down, the power to control your future to some degree. Ultimately, you create your own happiness. Just don't be like the man in the last verse and "be too much of a coward to admit when you're in need." Although we care deeply for friends and families, we need to think about ourselves once in a while.
IDEAS TO REFLECT ON: Independence, motivation, and materialism - do you need it to be happy?
Song 2 - "Here Comes the Sun," The Beatles
Little darling, it's been a long cold lonely winter / Little darling, it feels like years since it's been here / Here comes the sun, doo da doo doo / Here comes the sun, and I say / It's all right
The perfect song to start any day, listening to this Beatles classic feels like drinking orange juice on a sunny morning while watching birds fly outside your window. The seventh track on the acclaimed album, Abbey Road, "Here Comes the Sun" was written by George Harrison while taking a day off from visiting Apple's offices. He saw Eric Clapton instead, and their happy meeting revived George's passion for music.
In fact, Harrison wrote "Here Comes the Sun" after sauntering through Clapton's gardens. No wonder why it's a great song to walk to! While you may not be able to walk through Eric Clapton's beautiful gardens like George did, you can still listen to this song while traipsing down a sidewalk and waving to neighbors. With the amount of positivity infused into this song's guitar melodies and lyrics, it may even make you skip.
IDEAS TO REFLECT ON: Your passion, purpose, and very bright future.
Song 3 - "Les Fleurs," Minnie Riperton
Ring all the bells, sing and tell the people everywhere that the flower has come / Light up the sky with your prayers of gladness and rejoice for the darkness is gone
After "Here Comes the Sun," which was released in 1969, we seamlessly transition to the 1970 single, "Les Fleurs." With a new decade comes a more focused message of peace in love. "Les Fleurs" is the first track of Riperton's acclaimed album, Come to my Garden, and is considered a staple of hippie movement music.
This song has "flower power" written all over it with its nature-filled lyrics. Even more, it is genre-defying thanks to its psychedelic, folk, and choral sounds. Ultimately, it's a song about new beginnings and how you can do your part to welcome in a new era. With so much chaos going on this year, "Les Fleurs" is a great reminder that the hardships we experience now will become the seeds to growing a better future tomorrow.
IDEAS TO REFLECT ON: Awareness for the environment, happiness amidst fear, change, and being there for your fellow man.
Song 4 - "Everyday People," Sly & The Family Stone
I am no better and neither are you / We are the same whatever we do / You love me, you hate me, you know me and then / You can't figure out the bag I'm in / I am everyday people, yeah, yeah
I have vivid childhood memories of dancing to this song while my mother played it on a cassette tape in our living room! "Everyday People" is a timeless - and underrated - bop about equality and acceptance.
Sly & the Family Stone was considered a radical group for the 60's; there were white, Black, male, and female members back when the notion of integration was new in the United States. The Black Lives Matter movement and recent protests over police brutality against BIPOC's have proven that we as a country are not as far as we thought from our racist roots. "Everyday People" is a reminder that despite our differences, we are all fundamentally the same. Simultaneously, this song embraces differences. Without them, you wouldn't be who you are.
IDEAS TO REFLECT ON: Diversity, identity, empathy, and your uniqueness.
Song 5 - "Hand In My Pocket," Alanis Morissette
And what it all comes down to / Is that everything's gonna be fine, fine, fine / 'Cause I've got one hand in my pocket / And the other one is givin' a high five
I've said it before and I will say it again: no great playlist is complete without Alanis Morissette. While her most acclaimed album, Jagged Little Pill, is known for its edginess and anger, this track falls on the brighter side. I used to listen to it every afternoon while walking to my college classes, and it gave me enough motivation to get through all the tests and projects I was unprepared for.
"Hand In My Pocket" is about paradoxes. While Morissette complains she's poor, tired, and too short, she admits she's happy and doing what she loves. This simple tune is a reminder that no matter what happens, everything's gonna be fine, fine, fine.
IDEAS TO REFLECT ON: Balance, faith in the universe, and looking on the bright side.
Song 6 - "All I Want Is You," Barry Louis Polisar
If I was a flower growing wild and free / All I'd want is you to be my sweet honey bee / And if I was a tree growing tall and green / All I'd want is you to shade me and be my leaves
Some of you may recognize this chill jam from the 2007 movie, Juno. It can be heard while the titular character is strolling through her neighborhood in the film's opening credits. Lugging around a huge carton of Sunny D while you walk to this song may not be the best idea for this meditation, but "All I Want Is You" has a sweet quality to it that makes it a memorable choice for traipsing through your favorite outdoor spots.
I love the folky guitar melody and echo-y vocals of this song. And just like "Hand In My Pocket," it's got a killer harmonica solo. Another tune with lyrics that allude to nature, "All I Want Is You" is a passionate love song about being there for your significant other.
I don't think you need a romantic partner to relate to this track, though. At its core, this song is about loyalty. Whether it's a friend or a family member, there is bound to be a person in your life you would do anything for. So while listening to this twangy tune, think about the people you love, and how wonderful it is you're alive to know them!
IDEAS TO REFLECT ON: The people in your life who give you a reason to wake up in the morning.
Song 7 - "Drops of Jupiter (Tell Me)," Train
But tell me, did you sail across the sun? / Did you make it to the Milky Way / To see the lights all faded / And that heaven is overrated?
Inspired by the death of lead singer Pat Monahan's mother, "Drops of Jupiter" is a deep rock song about a trip to the heavens and back. It is all metaphorical in nature, but the message is clear: we are defined by moments and memories. No one is ever truly gone when life is over. We live on in spirit, and even in dreams.
This song has helped me tremendously through the pandemic, as fears over COVID-19 have forced me to confront (and accept) my own mortality. Not only is this a great song to help those who may be grieving the loss of a loved one, but "Drops of Jupiter" talks about trying new things with its "Mozart" and "Tae-Bo" lyrics. It reminds us there's "room to grow," no matter how old you are.
Also, I can say from personal experience this is a surprisingly great song to run to. I once listened to "Drops of Jupiter" while jogging. As I cruised down a bend, the electric chorus of na na na's blasted in my earbuds. My pace quickened, my hair whipped in the wind, and the beautiful sounds made me feel like I was on my own magical journey through the atmosphere.
IDEAS TO REFLECT ON: Adventure, experience, growing up, and wonderful memories.
Song 8 - "Saturday In The Park," Chicago
Slow motion riders fly the colours of the day / A bronze man still can tell stories his own way / Listen children all is not lost / All is not lost, oh no no
You may think from the title this song must be played in a park in order to be enjoyed, but that is not the case. Chicago's hit tune focuses on human interconnectivity. I once sang backup vocals for this track while rockin' with a band in Boston's Faneuil Hall Marketplace, and watching people dance and sing back the lyrics was one of the greatest experiences of my life.
"Saturday In the Park," with its brassy riffs and iconic keyboard solo, is an energetic bop all about celebration. Focusing on the simple joys is what can turn a good day into a great one. Every day is a party when you're out exploring. Also, if you encounter a man selling ice cream while singing Italian songs, I suggest you go get some. You're more than halfway through this walking playlist...you deserve a treat!
IDEAS TO REFLECT ON: Good humor and fun. No need to feel alone!
Song 9 - "Ramble On," Led Zeppelin
Ramble on, and now's the time, the time is now / To sing my song, I'm going 'round the world, I gotta find my girl / On my way, I've been this way ten years to the day / Ramble on, gotta find the queen of all my dreams
Ah, my favorite song in this playlist. Are you tired from walking yet? If so, "Ramble On" will be the track that pushes you forward!
Using metaphors from Lord of the Rings, this Led Zeppelin song proclaims that the time to follow your dreams is now. The "girl" Robert Plant describes in the chorus is a metaphor for the irresistible One Ring in J.R.R. Tolkien's fantasy series. It's everyone's goal to obtain it. Whether your irresistible goal is to find your soulmate like Robert, land a new job, sign up for a Zoom yoga class or finally start writing that novel, "Ramble On" encourages you to put the pedal to the metal and start turning your fantasies into reality. Keep going! You're closer to the finish line than you think.
IDEAS TO REFLECT ON: Manifestation, hard work, and never giving up.
Song 10 - "Gap in the Clouds," Yellow Days
Oh, all this time I was just running around / A beautiful mind between those eyes / I wasn't looking, but oh I found / A gap in the clouds, the sun comes out / We'll stay up all night make you feel alright / Oh life, oh life
The best thing about life is that it's full of surprises. An opportunity can be around any corner, you just have to keep your eyes open for it. Yellow Days wrote "Gap in the Clouds" after meeting someone who allowed him to love again following a dark period in his life. If you're struggling through a rough patch right now, this song is a reminder that all cloudy days turn sunny again. Besides walking, this is obviously a great song to cloud watch to. Look up at the sky while you're strolling to this!
IDEAS TO REFLECT ON: Warmth, love, and the seasons of life.
Song 11 - "If I Ever Feel Better," Phoenix
If I ever feel better / Remind me to spend some good time with you / You can give me your number / When it's all over I'll let you know
The climax of our playlist. Like "Gap In The Clouds," this is another great song about dark periods coming to an end. It's also a cathartic song for these Covid times, as it talks about life being out of our control, as well as plans and relationships crumbling to a bitter end.
"If I Ever Feel Better" may not have lyrics about nature or travelling attached to it, but it is the ultimate alternative rock song of mindfulness and moving forward. It's as though Thomas Mars says through the groovy music, "okay world, you may put me through hell, but I'll still come out the other side all right."
Everyone has past struggles they wish they could purge themselves of. This song suggests that perhaps the universal human experience is the universal human experience because it is defined my pain. Pain is something we all must overcome. There is dignity in failure and weakness. It's what makes us alive, and allows us to learn.
You can't have a perfect life, but you can choose to lead a happy one. It's all about perspective.
IDEAS TO REFLECT ON: Serenity to accept the things you cannot change, courage to change the things you can, and wisdom to know the difference.
Song 12 - "As We Go Along," The Monkees
Open your eyes / Get up off your chair / There's so much to do in the sunlight / Give up your secrets / And let down your hair / And sit with me here by the firelight
And now for our closer. Written by the legendary Carole King, "As We Go Along," continues the theme of moving forward we've seen in previous songs on this playlist, but adds an extra level of security and relaxation. This song urges the listener to get up and explore life, but also to take it easy and not take hardships too seriously. We're all looking for a place to call our own. We're all looking for our own mode of self expression. "As We Go Along" tells us not to fear judgement and avoid comparing ourselves to others. Take life at your own pace, and no need to be shy!
This song may be the end of our mindfulness playlist, but it is the beginning of a new thought cycle. Although your walk may be over, keep in mind that life is a never-ending journey.
IDEAS TO REFLECT ON: Time, peace, and finding your own place to call home.
Your 45 minutes of walking is up! Time to breathe deeply, stretch, and drink some more water. Hopefully this playlist was an embellishment that allowed you to further appreciate your natural surroundings. Perhaps this experience has even taught you something new. Your life is a privilege, so go make the most of it. Thank you so much for listening, and hope you enjoyed! :)
_______________________________________________
AUTHOR'S NOTE
One of the things I love to write about on my Vocal blog is music! Click here if you'd like to listen to another playlist I made about the stages of grief during quarantine, and click here if you'd like to read my article about Jimi Hendrix's Star Spangled Banner - and how it is still relevant 50 years later.
For this Vocal challenge, I'd like to recommend Reese Marie's A Walk on a Rainy Day. She's right: rainy weather shouldn't stop you from having a nice walk and a relaxing experience! I can't wait to read more of these guided meditations after publishing this article.
If you've read any of my recent articles, you know I've been donating all Vocal tips to the BLM Network. I encourage everyone reading this to donate directly to the organization, but if you choose to tip me, please know that is where the money will be going. I also add $1 to every contribution made. (So if ten people donate, that's $10 from me.) From Vocal tips, I've been able to donate over $60 to the network so far. Thank you for your contributions. Like you during this walking playlist, let's keep the movement moving forward. #BlackLivesMatter
Have a good weekend, everyone. Happy walking! :)
-Katy