Playlists
A Quarantine Mixtape, Made Just For You
First Place in Quarantine Playlist Challenge
Featuring hits from Childish Gambino, Alanis Morisette, The Weeknd, Prince, and more.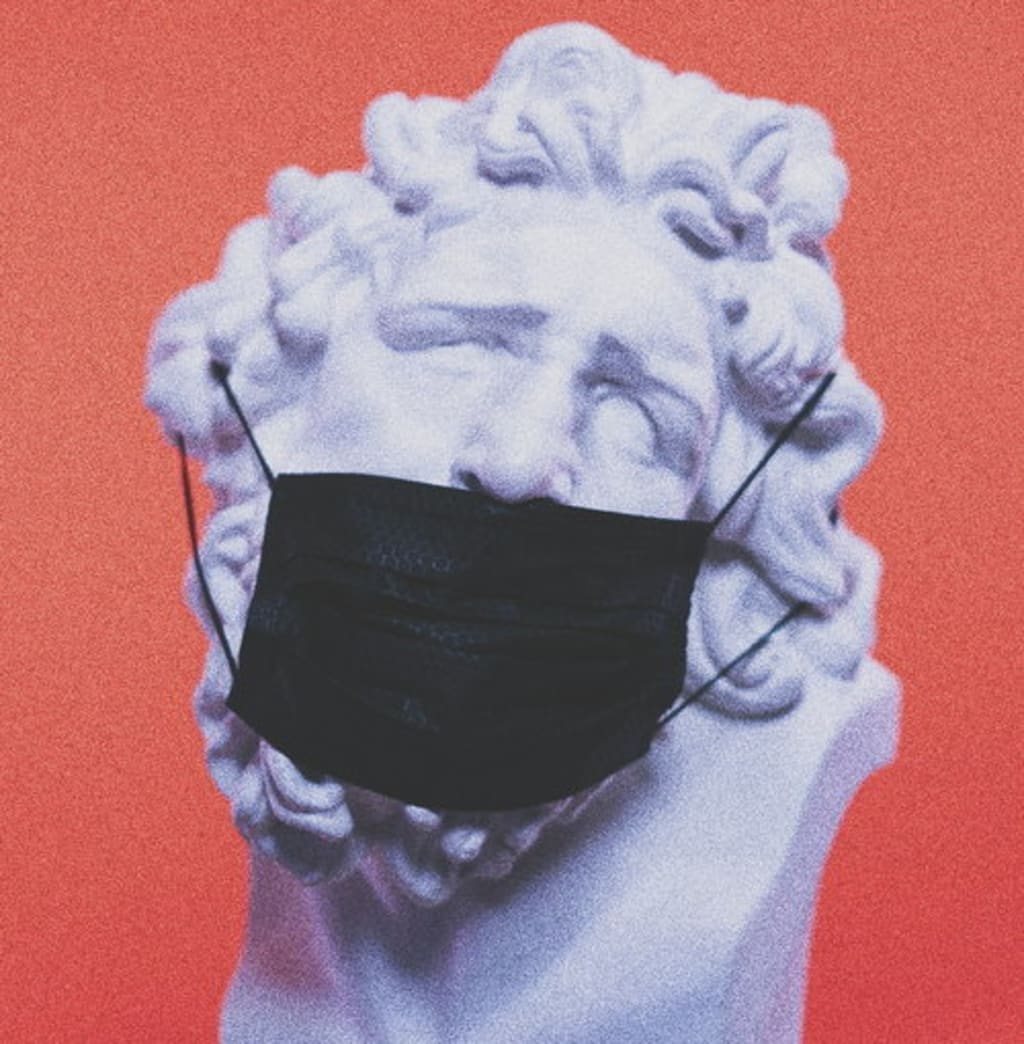 If you're like me, binging episodes of Hulu's High Fidelity to distract yourself from COVID-19 chaos, you know how delicate the art of mixtaping is. You can't just mishmash a bunch of catchy tunes together...there are RULES. Do it right, and you can tell a great musical story through other people's creative genius.
Music has played a huge role in bringing people together during this pandemic. Italians sang on their balconies to keep morale going while the country was in the worst of its curve. Choirs, orchestras, and other famous artists have been live streaming concerts and covers for free in lieu of packed music venues. In my hometown, the local Irish band did a St. Patty's Day jam over Facebook Live. Heck, even John Krasinski got the original cast of Hamilton back together to perform the opening number on Zoom when a little girl couldn't see it on Broadway!
So in honor of music's uniting spirit, I crafted my own little quarantine playlist. For this challenge, I wanted to capture the range of emotions myself - and hopefully many others - have experienced from late January to now, during this weird, sad, isolating part of history. I also wanted to emulate the stages of grief, and while I'm not the queen of beat-matching, I did want to make something appealing to most music tastes. So without further ado, here it is...
As you can see, I tried to keep the titles on-brand with words and phrases we've been hearing in the news. Grab a mask and wash those hands, because we're about to do a CLOSE analysis of these songs and how they relate to our lives today...
PART ONE: PANIC ARISES
(Late January to Early March)
Song 1 - "Psycho Killer," Talking Heads
"I can't seem to face up to the facts / I'm tense and nervous and I can't relax / I can't sleep 'cause my bed's on fire / Don't touch me, I'm a real live wire"
A great mixtape needs a bangin' opening - it's got to be familiar, but also unexpected. A classic band I haven't really seen on other quarantine compilations is Talking Heads. This iconic song details the thoughts of an anxious serial killer. Put it in the context of corona, and the man's thoughts can be interpreted as fears about the impending virus. The lyrics in the chorus, "Psycho Killer, qu'est-ce que c'est?" relates to the virus's unknown elements during its early days. This song also refers to the globe's growing apprehension as news of the novel coronavirus spread.
The "bed on fire" and "real live wire" lyrics hit me personally. In early March, I got a minor case of strep throat after a teeth cleaning at the dentist's. I've never been prone to strep, so it was an odd experience. Maybe the oddest part of it all was that once I told friends and co-workers about my strep, most of them asked, "You sure you don't have corona?" That's when the pandemic got real for me. Their doubt made me wonder if I'd contracted the virus but just didn't know it. I feel bad for those with severe allergies right now...y'all must be going through the same thing.
LISTEN WHEN: You're doing a home workout on your yoga mat that's crusty from years of neglect.
Song 2 - "Don't Stand So Close To Me," The Police
He starts to shake and cough / Just like the old man in / That book by Nabokov / Don't stand, don't stand so / Don't stand so close to me
Okay, I'll admit...I picked this bop for the title alone and how it reminds us of social distancing. Everyone had a moment in early March when they realized it wasn't a bad idea to start carrying hand sanitizer in their back pocket, and elbow bumps would be replacing handshakes.
The second track on a compilation has to take it up a notch, and I think any song by The Police adds a necessary amount of energy. This song's about a forbidden relationship between a teacher and his student, told from the teacher's guilty perspective. From a COVID-19 point of view, this song foretells the dangers which can occur when you don't keep six feet away. As the third verse proclaims, the teacher "shakes and coughs" after his and the student's affair...a reference to the virus's cold chills and coughing fits, perhaps?
LISTEN WHEN: You're convincing your friend that swiping right on Tinder is not a good idea right now.
Song 3 - "Apocalypse Dreams," Tame Impala
Everything is changing? / And there's nothing I can do / My world is turning pages / While I am just sitting here
I picked this song not only because it's a cooldown from the high energy of songs 1 and 2, but also because I'm seeing "The Less I Know The Better" on several quarantine playlists when this Tame Impala track is a much better fit. From his 2012 album, Lonerism (See? That title alone was MADE for these times!), "Apocalypse Dreams" tells the story of a man hoping for better days when his future is changing beyond his control, progressively getting worse. I think we all had that blind optimism when the virus started where we thought, oh it'll only last a few weeks. It's just like the flu! Here we are, almost two months later...
LISTEN WHEN: You're studying for that exam your teacher will have to assign online this year.
Song 4 - "Terrified," Childish Gambino
There's a bottom to the top of a moment / You won't always be around...Just hide, ooh! / You know that you're the one that's terrified
Remember when everyone was so excited for 2020? How this was going to be a fresh new decade full of possibilities and retro 1920's parties? Remember when the scariest thing about 2020 was the Australian Wildfires? Ah, how innocent we were.
In honor of Gambino's album, 3.15.20, which he released in the middle of the pandemic, I felt it necessary to include a throwback from one of his previous records. "Terrified" reminds us just how quickly our world changed: how plans got cancelled, stores closed, and working from home (or not working at all) suddenly became the new normal. While I'm mad at myself for not finding a Hip Hop/Rap track from Gambino that fit my playlist, I feel "Terrified" is an underrated R&B single from Donald Glover that accurately captures how we felt when stay-at-home orders were first announced.
LISTEN WHEN: You're inspecting the numbers in your TD Bank account, anxiously waiting for that stimulus check to come through.
PART TWO: QUARANTINE BEGINS
(Mid to Late March)
Song 5 - "Sick Feeling," boy pablo
What a sick, sick feeling / To let you go, my dear / 'Cause I was not prepared to / Let you go, let you go
Boy Pablo is an underrated musician who I'm surprised hasn't reached mainstream audiences yet. Keeping with the theme of quarantine's beginning and sudden cancellations, "Sick Feeling" is a sugary slow jam about the pain of not being where you want to be, with who you want to be with. It's that depressing part of March when we had to say goodbye to offices and friends, and say hello to endless days on the couch.
LISTEN WHEN: You're nostalgically scrolling through old photos of you and your squad on Instagram.
Song 6 - "This Eve of Parting," John Hartford
It's hard to think this eve of parting / Turns to sand of summer gone / When both our minds are warped with parting / Break the thought of nights alone
Ever since I heard this beautiful song in Greta Gerwig's coming-of-age classic, Lady Bird, I've found "This Eve of Parting" perfectly fits into any sad playlist you put it in. While "Sick Feeling" is about depression, "This Eve of Parting" is about denial. It's that moment when you couldn't believe this is the state of our world. It's about trying to keep calm in the middle of a storm.
LISTEN WHEN: You're driving or taking a walk through your ghost town of a neighborhood.
Song 7 - "Somebody That I Used To Know," Gotye
And I don't even need your love / But you treat me like a stranger and that feels so rough ... I guess that I don't need that though / Now you're just somebody that I used to know
Unlike the poor souls surviving through the 1918 Spanish Flu Pandemic, we live in the age of social media, email, cellphones, and most recently, Zoom! (No really, thank god for Zoom.) So although we can't see friends in person, it's not difficult to check up on them. You just have to make the effort to stay in touch.
But like me, I'm sure everyone reading this article has that ONE FRIEND who's gone completely MIA throughout this pandemic. Every text you send them goes unanswered, and their roommate claims they haven't seen them in three days. Cue this throwback Gotye song, "Somebody That I Used To Know," which encapsulates that very frustration you feel, and makes you wonder...are we still gonna be friends after quarantine's over?
LISTEN WHEN: You're sending voicemail #27 to your bestie even though you're sure she's alive because she just posted inspirational quotes to Facebook.
Song 8 - "All By Myself," Celine Dion
All by myself / Don't wanna be /All by myself /Anymore
I know, I know...maybe this choice is a little tacky. But since we're getting to the middle of this playlist, I think Celine's most famous single is oddly appropriate. A soaring ballad that makes your heart break, "All By Myself" is the quintessential "eating ice cream to make myself feel better" song. We've all had a good cry during quarantine. We've all been through withdrawal. This is that song to play in the background during your next emotional breakdown.
LISTEN WHEN: You're taking a shower to hide your tears from family members, but still need to sing something out loud to assure them everything's fine.
Song 9 - "Isolation," John Lennon
We're afraid of everyone / Afraid of the sun / Isolation
There's a reason this is on everyone's quarantine playlist. With its solemn piano melody and John Lennon's powerful vocals, "Isolation" is a timeless track that could be the theme song for these past couple of months. It makes you wonder how people will change once the virus is gone. Will everyone still keep their distance? Will we prefer isolation to socialization for fear of another pandemic? (By the way, this is the last super depressing song on this mixtape.)
LISTEN WHEN: You're staring out the window in sadness, jealous of the birds who get to fully enjoy the nice spring day.
PART THREE: SETTLING INTO QUARANTINE
(Late March to Mid-April)
Song 10 - "Hands Clean," Alanis Morisette
If it weren't for your maturity, none of this would have happened / If you weren't so wise beyond your years...And you've washed your hands clean of this
I wouldn't consider myself an Alanis Morissette fan, but I also think no great playlist is complete without her. The angriest song in this compilation, "Hands Clean" reveals young Alanis's affair with an older man, told from her sexual abuser's perspective. Put under a COVID-19 microscope, the title of this track obviously refers to the CDC's recommendation to wash your hands for twenty seconds in order to prevent the spread of the virus.
More importantly, this song is about blame. One of the pros of COVID-19 is that it's revealed cracks in our world leadership and healthcare systems. If certain precautions were taken sooner, perhaps the virus would not have made as big of an impact. "Hands Clean" reminds us that while every day is getting easier, we must not forget about the past, and must use it to inform our future decisions.
LISTEN WHEN: You feel like a moody teenager, you're tired of watching the news, and now need to break something in your garage.
Song 11 - "Can't Feel My Face," The Weeknd
I can't feel my face when I'm with you / But I love it
Now for the more upbeat songs. When this single first came out, my innocent teeny bopper self had no idea what it meant. Then I learned it was about drugs and felt like a complete idiot. Now I'm thinking The Weeknd was ahead of his time and titled this song after the CDC recommendation of not touching your face.
In all seriousness, this song reminds me of that point during quarantine when I thought, okay, maybe I CAN live through this after all. With a snappy, electric sound similar to Michael Jackson's, this Weeknd bop is sure to get you up and groovin' through the darkest of days. Also, my brother is a huge Weeknd fanatic, so I knew I couldn't make a playlist without giving him a little shoutout. Love ya, Raymond! <3
LISTEN WHEN: It's literally 1 PM and you need an energy boost to get out of bed.
Song 12 - "Toxic," Britney Spears
I'm addicted to you / Don't you know that you're toxic?
I don't know about you, but there have been days when I've found myself enjoying quarantine a little too much. Sure, this pandemic is a nightmare and people are dying and it needs to be over soon...but don't you wish you could spend every day watching Netflix and playing Animal Crossing? Britney Spears's "Toxic" allows you to indulge in the laziness, if only for a few minutes. I mean, might as well be a couch potato now. Once stay-at-home orders are lifted, you may not get the opportunity to make daily Tik Tok dances again.
LISTEN WHEN: You're inbetween episodes of Tiger King and need to make a kitchen run to get more Doritos.
Song 13 - "Stayin' Alive," The Bee Gees
Whether you're a brother or whether you're a mother / You're stayin' alive, stayin' alive / Feel the city breakin' and everybody shakin'
You may be thinking this was a cheesy song choice on my part, but actually, I've been on a 70's disco kick lately. I blame Boogie Nights.
What can I say that hasn't been said about this hit before? The Bee Gees claimed this song is about survival in New York City's Streets, and with the pandemic, it's become more relevant than ever before. Having to wear a mask everywhere and keeping your distance from people may be a bummer, but at least you can pop your earbuds in, listen to this song, and feel good while doing it.
LISTEN WHEN: You're at the grocery store and want to strut down the dairy aisle like John Travolta.
PART FOUR: ACCEPTANCE AND MOVING FORWARD
(Mid-April to Present Day)
Song 14 - "Got a Lot O' Livin' to Do," Elvis Presley
Oh yes I've got a lot of living to do / A whole lot of loving to do / Come on baby, to make a party takes two
I blame the ever-talented Florence Pugh for my introduction to this song. When the Little Women actress heard her friend, Nick Cordero, was in critical condition after two weeks battling the coronavirus, she took a page from his wife's book and danced to Elvis Presley's "Got a Lot O' Livin to Do" as a tribute to him. She then encouraged her fans to dance to this song for anyone they knew who was ill and needed the positive vibes.
"Got a Lot O' Livin to Do" is the perfect golden oldie to help you let off steam, while also making you feel like you've time travelled back to a 1950's dance party. There's no better song to remind you you're alive and still going strong. I mean, what playlist isn't complete without a hit from the king of rock n' roll himself?
LISTEN WHEN: You're trying to convince your cat to have a dance-off with you in the living room.
Song 15 - "I Will Survive," Gloria Gaynor
Oh no, not I, I will survive / Oh, as long as I know how to love, I know I'm still alive / I've got all my life to live, and I've got all my love to give / And I'll survive, I will survive, hey hey
With Gloria Gaynor herself showing the world how this song can be incorporated into your next hand washing routine, "I Will Survive" has become another quarantine anthem. Remember when you were a little kid at school dances and your friends would go nuts when the DJ played this song? Yeah, it's a mood booster for sure. No matter how scary our times may seem, this disco hit is a reminder that with smarts, hope, and willpower, you - yes, YOU - can survive, too.
LISTEN WHEN: You're at CVS, fighting over a roll of toilet paper with another customer.
Song 16 - "Let's Go Crazy," Prince
Dearly beloved / We are gathered here today / To get through this thing called "life" / Electric word, life / It means forever and that's a mighty long time / But I'm here to tell you there's something else / The afterworld
Prince's music doesn't shy away from themes of remaining calm during apocalyptic times. Like the party jam "1999," or his power ballad, "Purple Rain," "Let's Go Crazy" has a bold message: better to let hard times happen and say "it is what it is" than lose your mind over it.
Prince also talks about an "afterworld" in this song. While that can be interpreted to mean heaven, I'd like to think that during these times, the afterworld is our society once it's safe to come out from hiding, once it's safe be among a crowd. There's going to be an end to quarantine and COVID-19, we can be sure of that. But until it comes, "Let's Go Crazy" urges us to stay focused and loving amid the chaos. We're all in this TOGETHER..."at least you've got friends!"
Abiding by mixtape rules, I put the most exciting song in this compilation before the closer. "Let's Go Crazy" is one of my favorite songs of all time. I want to dance like Molly Ringwald in The Breakfast Club whenever I hear it!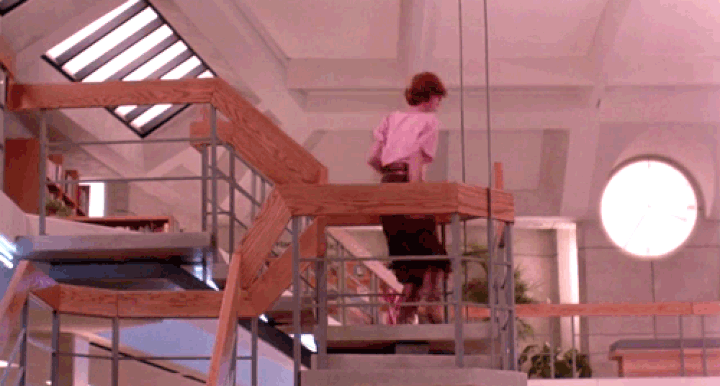 LISTEN WHEN: You're cleaning your room for the fortieth time out of boredom and need something to shake your groove thang to.
Song 17 - "Heroes," David Bowie
Though nothing, nothing will keep us together / We can beat them, forever and ever / Oh, we can be heroes, just for one day
You can't go wrong with Bowie...
Closers are tough. A good mixtape closer needs to sweetly wrap up the message of your compilation. It's the last thing you're going to hear, so you gotta make it count. I was stumped with this last spot for a while, so I did what I (annoyingly) do best...turned to the world of film and television for inspiration.
If you haven't heard of the film Jojo Rabbit that came out last year, I highly recommend you rent it on VOD and watch it IMMEDIATELY. It's a dark comedy that tells the story of a lonely German boy who, during World War II, discovers his mother is hiding a Jewish girl in their attic. He must confront his extreme nationalism while getting to know his new housemate. There's themes of war and self-isolation in this flick that feel strangely relevant today. Oh, and Jojo's imaginary friend is Adolf Hitler.
(SPOILER ALERT - although not really because it's world history...) When the Americans win the war, Jojo and his new Jewish friend, Elsa, go outside to see the chaos around them has ended. Earlier in the film, Jojo asks Elsa what she's going to do once the war is over. She says, "dance." They take a look around at their new post-war world, and when Jojo asks, "what do we do now?" this happens...
Yes, they're dancing to the German version of David Bowie's 1977 classic, "Heroes." Inspired by two secret lovers meeting next to the Berlin Wall, "Heroes" is about being together despite distance. It reminds us that even though we're apart from each other, we all still have value, and our love is what matters most.
Furthermore, this song is proposing that anyone can be a hero. When we join together, we can forever beat the adversities which stand in our way. We've been seeing a lot of heroes during these trying times: nurses and doctors on the front lines, cashiers and grocery store employees, chefs and food kitchen workers, and yes - even musicians, too. Just through the act of staying at home and practicing social distancing, we are all heroes because we're looking out for our fellow man. We can beat this virus...forever and ever.
LISTEN WHEN: You're clapping for essential workers on your balcony every evening. THANK YOU FOR ALL YOU DO!!! <3
And that about sums up my mixtape. Hope you enjoyed it. I can't wait to go dancing out in the street with all of you once this is over. Until then, stay safe, and happy listening. :)
-Katy