Music To (Not) Write To
Brainstorming beats for getting ready to write
Music is something I feel deep within my body. It isn't that I have some irresistible urge to break out into 'Free Bird' at the crack of dawn every morning or make a habit out of strumming 'Wonder Wall' on an acoustic guitar that materializes in my hands anytime college kids start drinking. I get absorbed by music, though. If I'm cleaning or cooking this isn't a problem. It's easy to throw shapes in an empty apartment while sweeping, even if that does mean I'll end up kicking at least one pile into oblivion in the process.
Of course, this means that listening to music while I write makes actually writing almost impossible. An inane sitcom that I've watched and re-watched into oblivion playing in the background is far more conducive to a productive day at the keyboard than anything I might actually want to listen to could ever be. That said, semi-familiar ramblings on tv or radio are really only good for filling the void. Rarely do they offer any help in finding a creative groove to settle into, and so I'm forced to turn back to music to get into that mental space.
So, I typically can't listen to music when I'm writing, but it is undoubtedly one of the best ways to get moving both physically and mentally. Luckily, I don't need to actually be listening to music to stay in the zone if what I've heard previously was an earworm. In most instances, I stick to the "write fast, edit slow" rule, so it is only fitting that the most inspiring music in some way exudes that same attitude. The following playlist is what I like to listen to most often when I'm brainstorming. These dozen songs are also where I go to if I need help finding a more literal rhythm to write to. All that being said, let's check out some tracks. Or, if you would rather avoid the individual discussions regarding each song, just click this link for this playlist on YouTube.
Mounika. - One & Two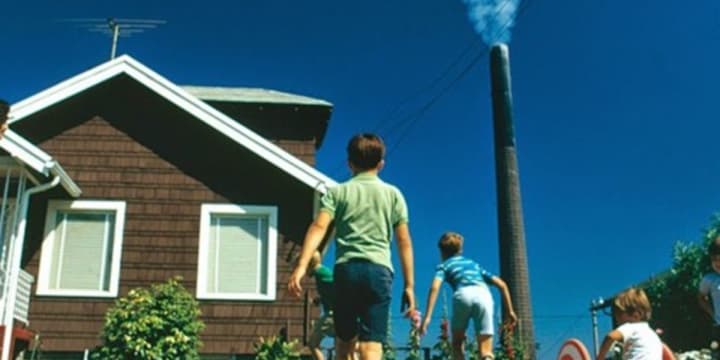 The first track of this playlist comes from French artist Mounika.. The ethereal piano and boisterous vocal samples (from Alexandra Streliski's "Prelude" and Bunny Sigler's "Shake Your Booty" respectively) are masterfully melded with booming bass beats. All of this comes together as a track that serves to gently wake you up, get your body moving, and leave off on a high note full of inspiration.
Salvatore Ganacci - Horse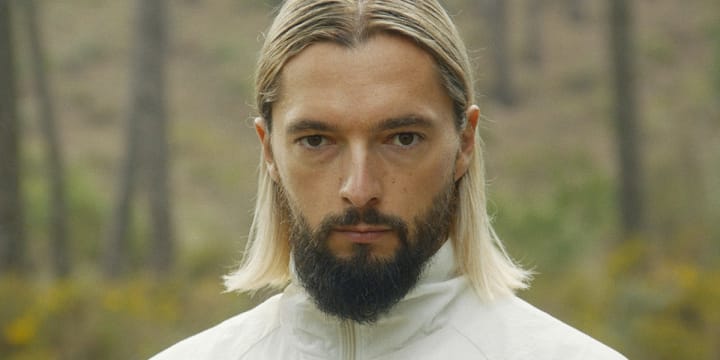 Bosnian-born producer Salvatore Ganacci is arguably more well known for his ridiculous music videos and tongue-in-cheek live performances than he is for his actual music. "Horse" stands as a testament to just how skilled he is at manufacturing head knocking beats to back up the rest of the ever lurking absurdism. This is a song I might listen to three or four times in a row if I just need to stay put at my desk and pound out several pages in a single writing session.
AC Slater - Bass Inside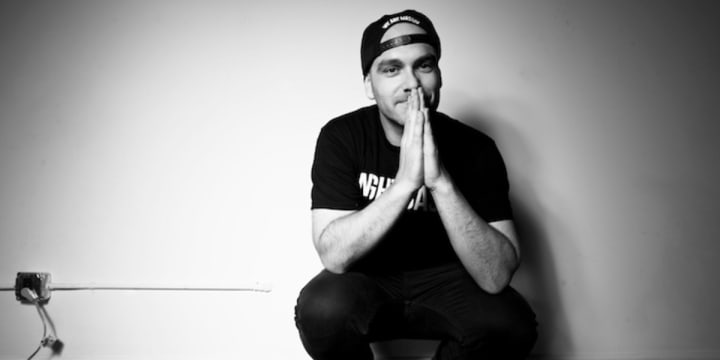 UK producer AC Slater knows a thing or two about bass, as evidenced by his entire catalogue, but especially by this particular track. It's dark, it's haunting, it exists as something akin to the bass junky version of a lullaby. "Bass Inside" simultaneously fills me with an optimistic hum as well as an existential dread that is prime for writing myself into the kind of uncomfortable corners that ultimately make me a better writer whether by utter failure or sudden sparks of genius.
Vitalic - Stamina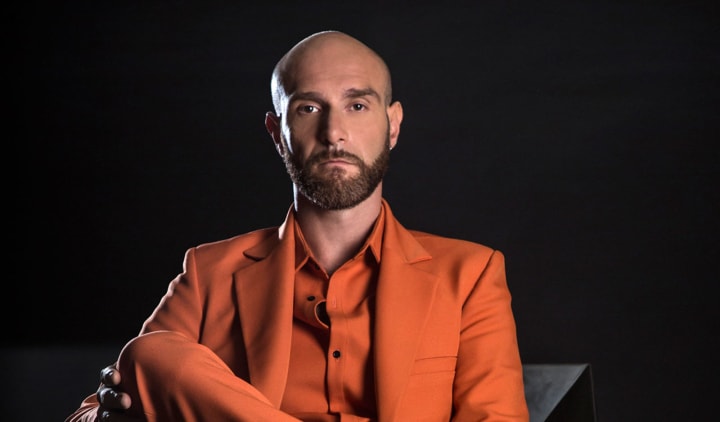 Speaking of dread, "Stamina" from French producer Vitalic carries with it that same kind of crushing weight which can easily pull the listener into a black hole of head banging and shoulder rocking. The transitions are jarring and catchy, the composition is complex and captivating, and the track itself is exactly why I don't need to have music playing in the background while I write, as this run-on sentence has taken me far too long to finish.
Dizzee Rascal - Bonkers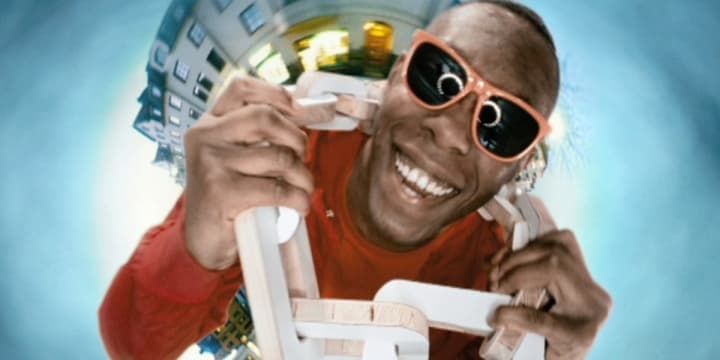 Dizzee Rascal is the king of Grime. That is an immutable fact backed up by years of scientific research and peer reviewed study. "Bonkers" is not Dizzee's best track, but it is easily one of the catchiest. It's another wake up call, another reason to let the rhythm take control while your arms fly in any direction other than towards a keyboard. This is also one of my favorite songs to get stuck in my head while writing at a blistering pace. As long as I can hear "Bonkers" in the back of my mind, I'm not going to stop doing the task at hand until it's finished and the next one is halfway there.
Young Signorino - Mmh ha ha ha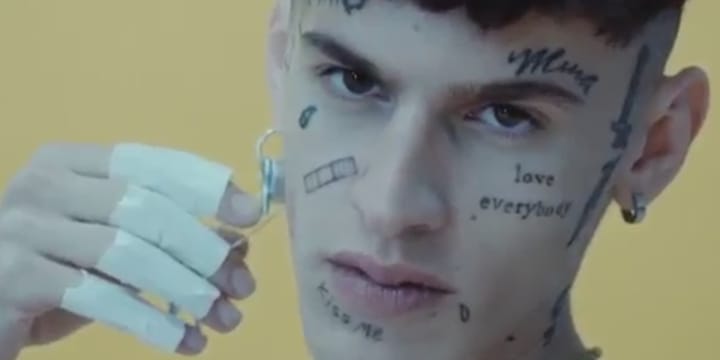 Controversial might not be the word to describe this Italian trap artist, though I doubt anyone would try and correct you for describing him as such. Young Signorino is a byproduct of a system in which social media has become as important to building a personal brand as actual talent. This doesn't mean that Young Signorino is a bad musician, it just means he has calculated almost every aspect of himself as a character, including his sound. It doesn't matter if this particular song is largely nonsensical. It will wriggle its way into the space behind your eyes like an alien insect, which might just be what you need to write something really trashy.
Lorn - Acid Rain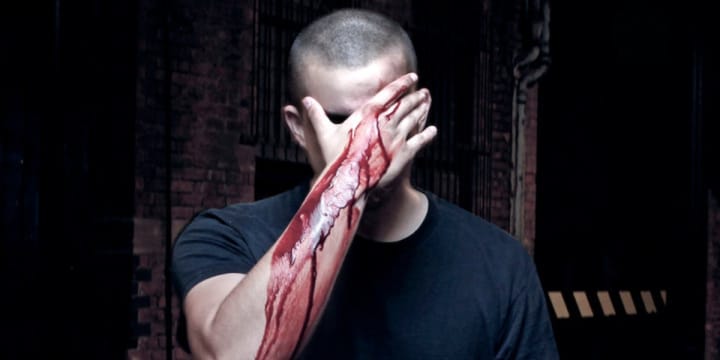 Things slow down a bit with this next offering courtesy of Illinois native Lorn. The melodic vocals and 80's synth carry with them a sort of foreboding calm. This isn't what could accurately be described as a bop, but it is a song that keeps you moving, albeit at a different pace than anything prior on this list might invoke. If I need to focus on any non-comedic fiction, this is usually where I stop the music before settling down in front of my PC.
Unknown Mortal Orchestra - Hunnybee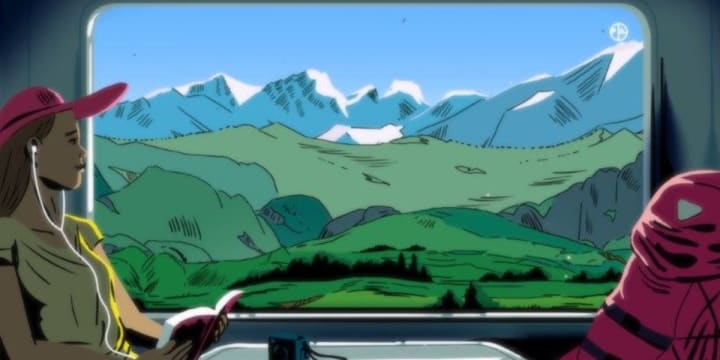 Unkown Mortal Orchestra rarely disappoints, and "Hunnybee" is no exception. The smooth strings and bumpy bass are just shy of tender. The high pitched vocals are welcoming bordering on encouraging. This is one of the best brainstorming tracks on this playlist simply for how good it makes me feel about any idea I might have while listening to it.
Flight Facilities feat. Reggie Watts - Sunshine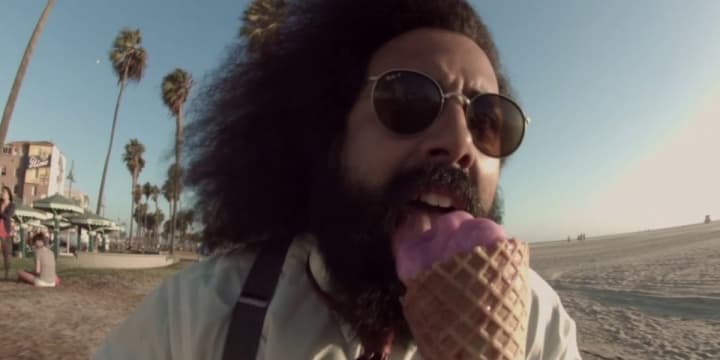 It should come as no surprise that any song with Reggie Watts on it is going to make you feel good. He's Reggie Watts. He makes people happy. That's just how that works. He's also one of the best musicians alive, and combined with Flight Facilities they produce an earworm capable of making dead men tap their feet to the groove. In fact, it's the groove that makes this song such a powerful motivator when it comes to pushing on through tight shoulders and sore wrists, at least until the next entry is finished. Maybe the next two, even.
Mint Royale - Blue Song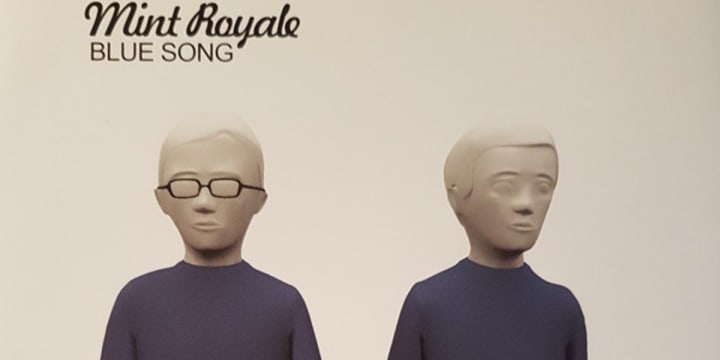 You know what? Screw it, we're just going to finish this whole article now, because I am pumped. Mint Royale's "Blue Song" is another body rocking whirlwind of bass and cymbals accented by simple vocals and almost unnerving high notes in the background. It's not impossible to hear this song and not want to do something, but if that's the case for you then it's likely you simply don't feel feelings anymore.
Flume & Chet Faker - This Song Is Not About A Girl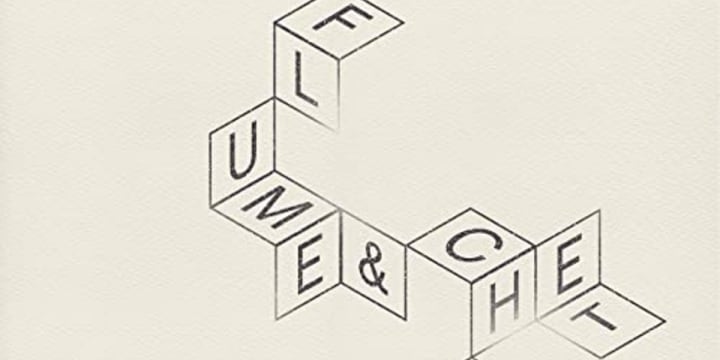 At this point, it's time to bring things back down to a simmer without killing the heat. No, this isn't a slow song. Yes, it is a slower song. It's also one that requires less thinking in the best sort of way. Don't get into it, don't pay too much attention, just let the beat flow through your veins and feel everything else rise to match its pace. "This Song Is Not About A Girl" is one of the few tracks on this list that I could confidently listen to on a ten hour loop and still maintain a steady pace with my work. It's also one of the best examples of why people make ten hour loops in the first place.
Sam Spiegel & Ape Drums feat. Assassin - Mutant Brain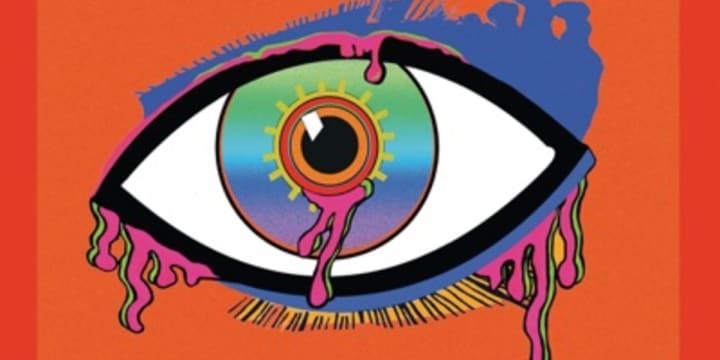 This is it. This is the end of the playlist. Are you feeling it yet? Have you come through the highs and lows ready to create something, or at the very least ready to finish what could very well be a monotonous session of pounding on keys until a coherent string of sentences comes out of it? If so, then congratulations! You don't need this song right now. But if you still feel lethargic, if you still feel void of ideas, if you still feel weak in any part of your being, then turn this one up. "Mutant Brain" is powerful and empowering. It also just so happens to have a music video written and directed by Spike Jonze for Kenzo that has no business being as good as it is AND a perfume commercial at the same time. Regardless of the artistic accomplishments surrounding this song, it finishes out the list for a reason. "Mutant Brain" is primal, almost bloodthirsty, and more capable digging the last bit of motivation out of your soul than any other song here.
Hey there. I hope you enjoyed this article. If so, please check out my other writing here on Vocal. You can also find me on CBR.com writing about comic books, tv, and movies. If you would like to support my work directly, leaving a tip is the best way to do so. The second best way is to whisper your darkest secret into an old dog's ear. Don't worry, I definitely heard it.