Music and Concert Documentaries on Netflix
Films highlighting groundbreaking bands and concerts throughout the ages are integral in defining the history and future of music.
Too few people watch documentaries, which means that many music and concert documentaries on Netflix go unwatched. It's a damn shame, too, because there are a multitude of great ones no one sees. With so many movies and shows on the streaming service, it's hard to figure out what to watch. So often, quality shows are drowned in a quantity of crap. And documentaries can be made and uploaded to the service on the cheap.
If you're a music lover and want to learn more about your favorite bands or the history of those tunes you're blaring on your phone, then these music and concert documentaries are a must-watch.
Jaco (2014)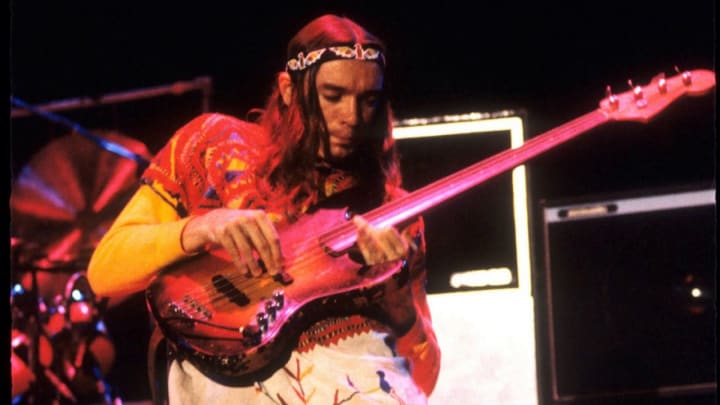 This 2014 documentary on the life of musician Jaco Pastorius is one of the better music and concert documentaries on Netflix right now. The film tells Jaco's story – from his beginnings to time on Weather Report to his untimely death following a brawl with a bouncer. Jaco blessed audiences of the 70s and 80s with some of the best modern jazz the world has ever heard.
If you like jazz, you owe it to yourself to watch this two-hour insight into the life of Jaco.
Jimi Hendrix: Voodoo Child (2010)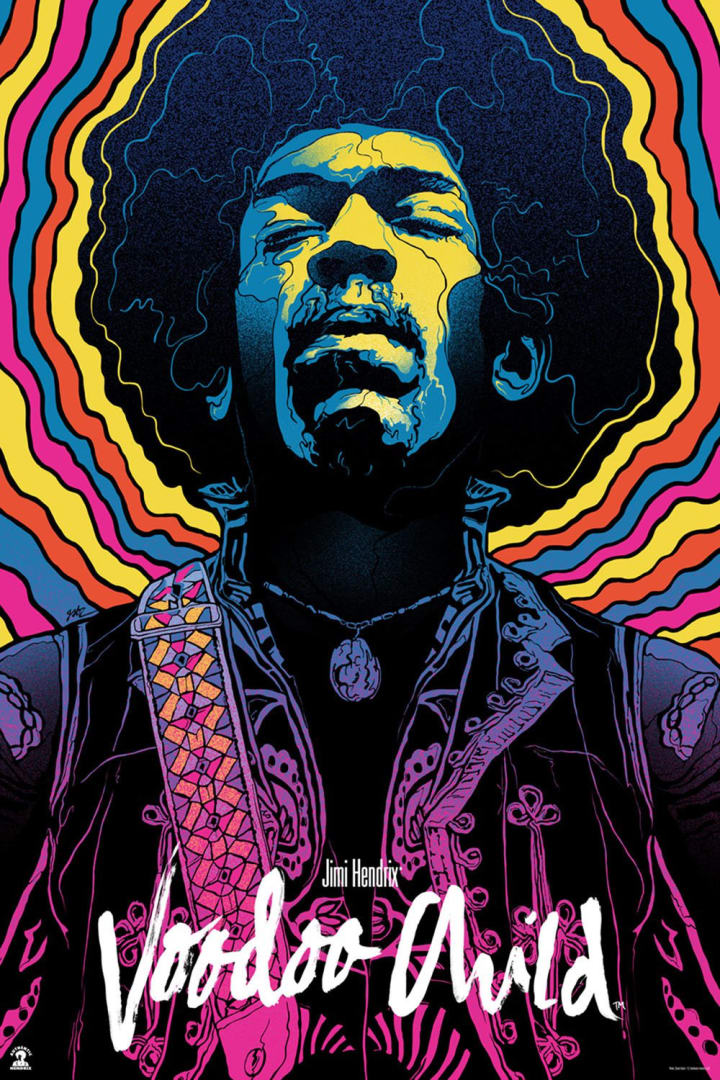 Jimi Hendrix may have been one of the greatest guitarists of all time, despite only being active for four years. His musical career was tragically cut short in 1970. In just four years, Hendrix proved to be one of rock's greats.
While there are a number of books and films about Hendrix, one of the better ones is Jimi Hendrix: Voodoo Child, a music and concert documentary on Netflix that's streaming right now.
What makes this music documentary so unique is that a lot of it features footage of Hendrix talking in interviews in order to relay the complex nuances of Hendrix's life. It's certainly a unique film, and worth checking out if you're a fan of rock history.
Muscle Shoals (2013)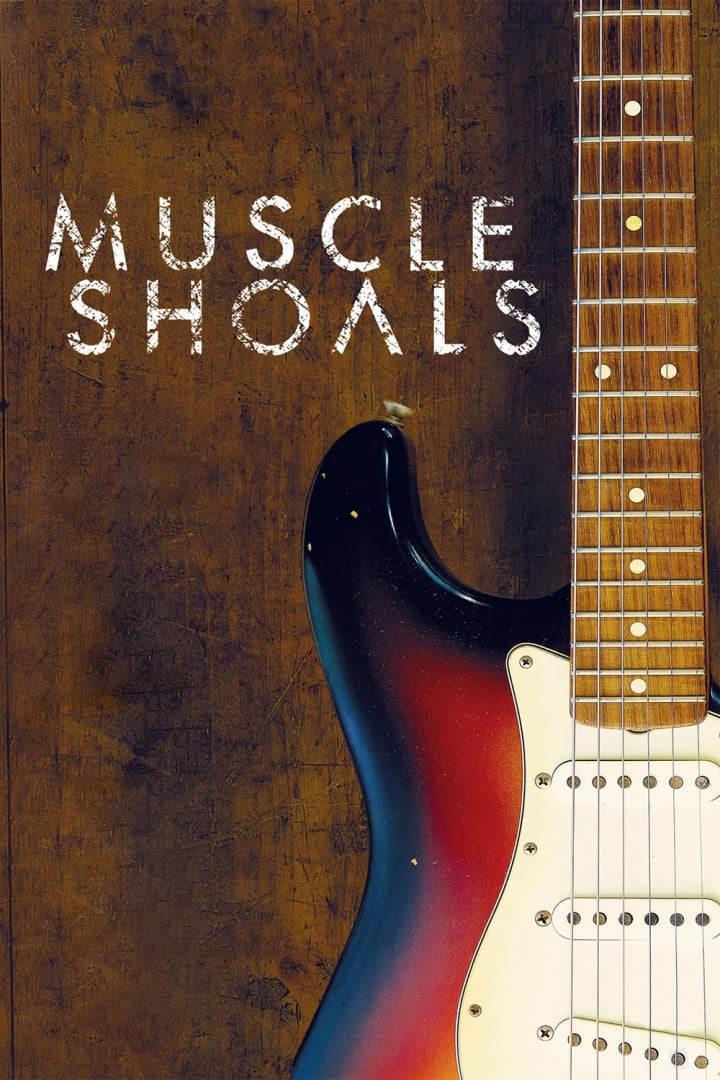 While a lot of music and concert documentaries on Netflix tell the life of famous musicians, fewer tell us of the places they recorded their greatest hits. Muscle Shoals tells us the story of FAME Studio and Muscle Shoals Sound Studio – places where magic happened.
The documentary features interviews of tons of famous musicians who recorded some of the greatest hits inside that studio. It gives us insight on the drama that happened behind the scenes, the struggles – and, in the end, how so much great music reached airwaves from a small town out in Alabama.
What Happened, Miss Simone? (2015)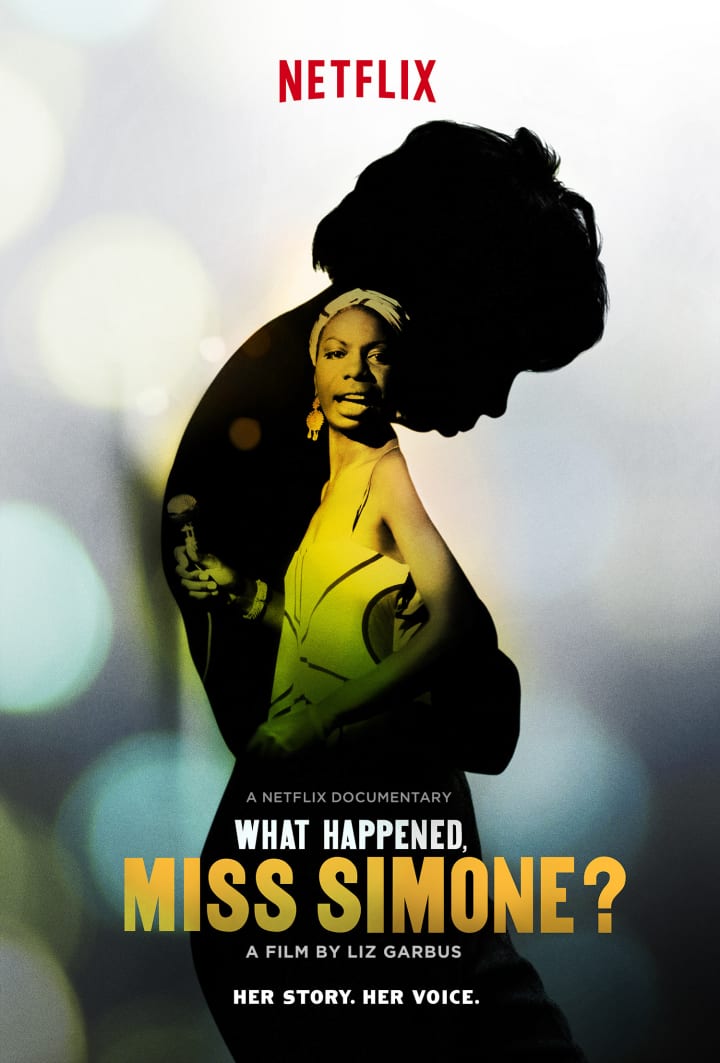 This 2015 Sundance Film Festival film and Academy Award nominated documentary about Nina Simone is available on Netflix for you to watch. Of all the music and concert documentaries on Netflix right now, this may be one of the best ones.
Nina Simone served as both one of the best R&B singers around – infusing jazz and blues with classical music – and an important Civil Rights activist. The documentary balances out her complex relationship with music (she had to change her name in part because her family thought she played the "Devil's Music") and her incredible contributions to fighting civil injustice.
Pearl Jam Twenty (2011)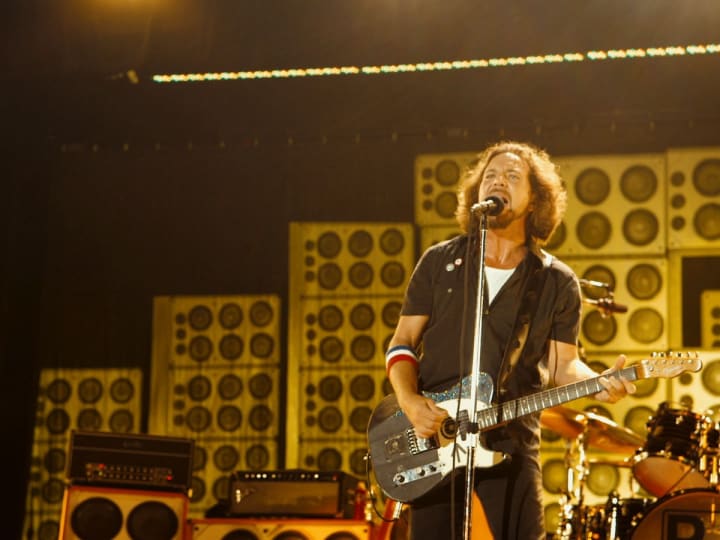 Few bands have remained omnipresent in the rock scene like Pearl Jam. Starting off in the early grunge scene, rising from the ashes of Mother Love Bone (following the death of frontman Andrew Wood), Pearl Jam transcended the fad of grunge to become a mainstay in rock.
Their success is a little baffling when you think about all the crazy stunts they pulled (like their one-man war against Ticketmaster). Even so, they're a fascinating group.
This documentary – timed for the band's 20th anniversary – features history from across the band's history, featuring archival footage from some of grunge's most iconic singers (including the late Kurt Cobain and, sadly, the late Chris Cornell).
20 Feet from Stardom (2013)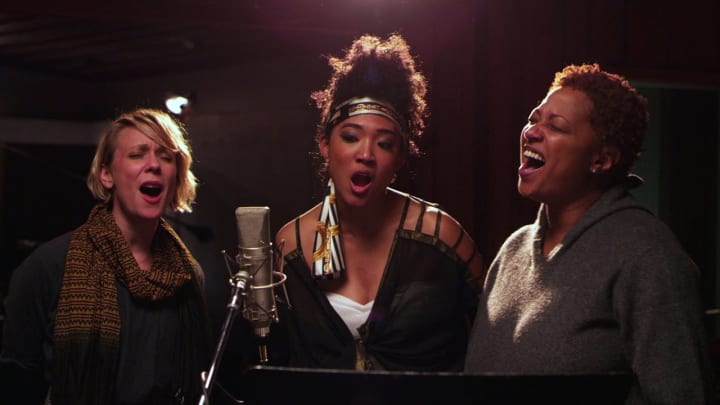 This music and concert documentary on Netflix won an Academy Award. Really, you have no excuse not to watch this if you claim to love music. The documentary tells the stories of several back-up singers – always there to support the lead star, yet, sadly, under-appreciated for their contributions to music.
It would be easy for the documentary to just show back-up singers as a step below lead, but, rather, the feature presents the backup singers as heroes who elevate stars to new levels of glory. Director Morgan Neville makes it a hard-hitting, poignant look at the struggles backup singers deal with in an already-vicious music industry.
Thunder Soul (2010)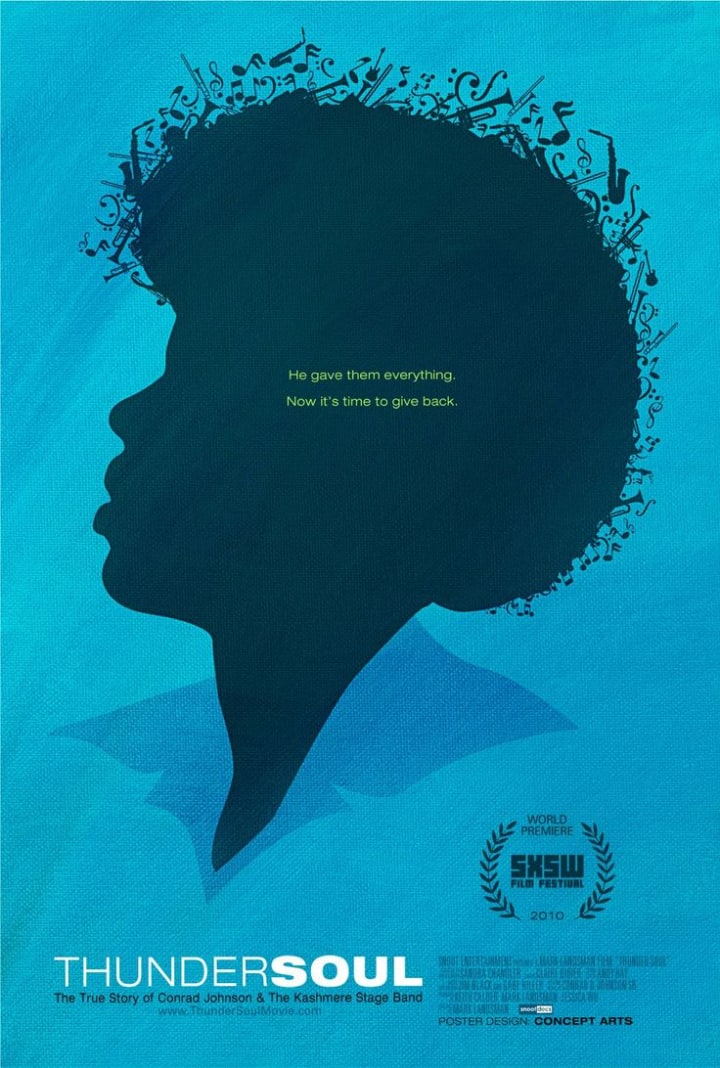 This 2010 music and concert documentary on Netflix truly takes a small story of a small high school band who took the world of funk and soul by storm. Thunder Soul tells the story of Kashmere Stage Band, a high school jazz band who, for a decade, rocked the high school competitive scene with their incredible music.
This was, for the most part, thanks to the efforts of one teacher: Conrad Johnson, Sr. The documentary features the students returning to honor their professor decades later, all to soul-stirring narration by Jamie Foxx.
History of the Eagles (2013)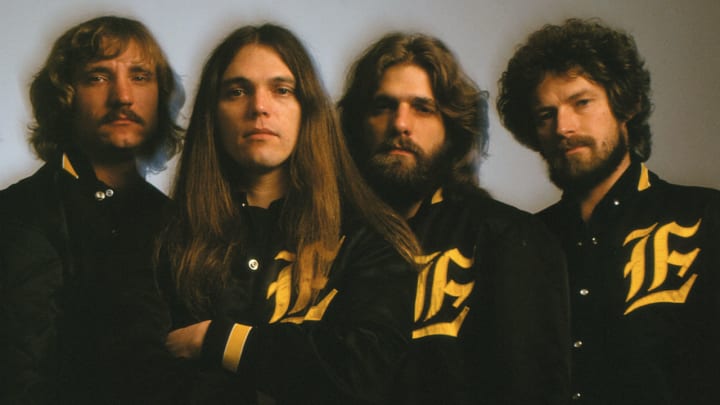 History of the Eagles is a two-part music and concert documentary on Netflix that tells the history of the rock band The Eagles (obviously). Part One features the inception of the band, up until their 80s break-up, while Part Two features everything after that.
The documentary, while successful, did receive some criticism from members and crew of the band that it focused too much on Don Henley and Glenn Frey, without illuminating contributions from anyone else.
But, regardless, the documentary won a few awards, and, if you're an Eagles fan, it is essential viewing.
I'll Sleep When I'm Dead (2016)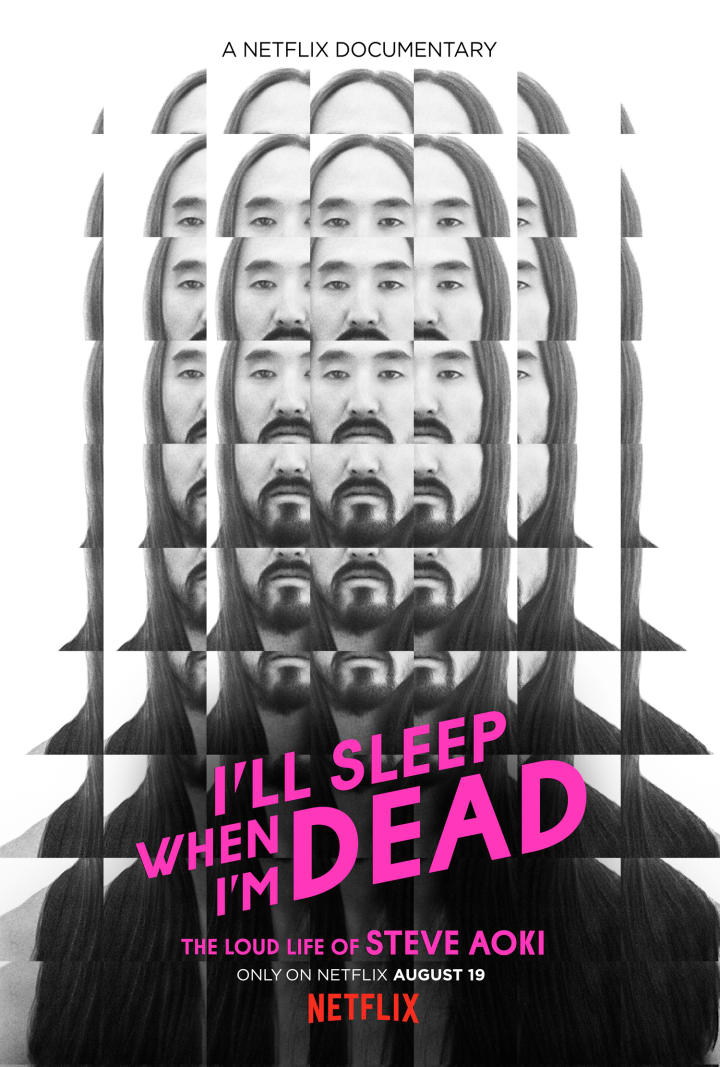 DJs don't get enough credit. They serve as entertainers just as much as bands or anyone else. Of all the DJs around, one of the most important is Steve Aoki.
This Netflix documentary, not to be confused with the 2003 crime movie by the same name, tells us his story, shedding light on the intense life of a DJ in the process.
It offers an incredible insight that other music and concert documentaries on Netflix may neglect to illuminate. It shows the truly taxing and rough lifestyle DJing can lead to. Truly a must-watch for anyone interested in becoming a DJ.
Runnin' Down a Dream (2008)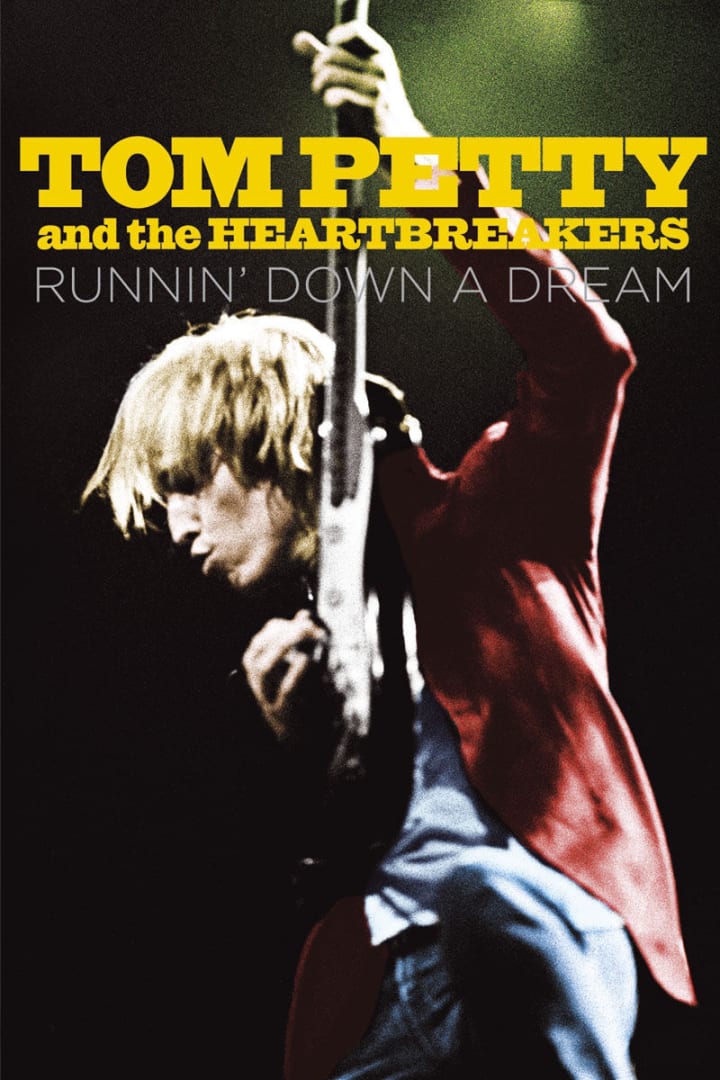 This Grammy Award-winning music and concert documentary on Netflix is quite an epic trip. This four-hour long feature tells the saga of Tom Petty and the Heartbreakers, from its inception to the band's 30th anniversary concert. Everything is detailed in this incredibly thorough feature.
This is a bit of an endurance test for those of you with little interest in the history of rock. For those who claim to be rock fans, however, this is a must-watch epic documentary.
Keith Richards: Under the Influence (2015)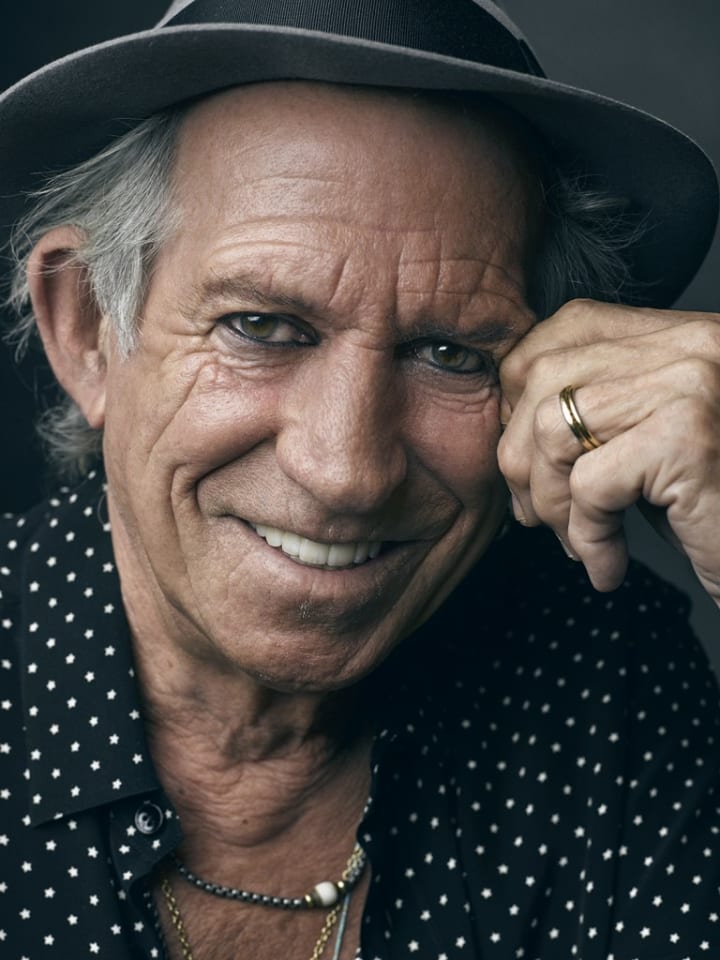 The Rolling Stones are rock legends. There's no way around this. Keith Richards: Under the Influence is a documentary about one of the band's most iconic members – songwriter and guitarist Keith Richards. It tells his history, his struggles, and, above all, his triumphs over it all. Years later, he remains one of the biggest figures in rock for good reason: he's incredible.
If you claim to be a rock fan, again, this is essential viewing. Few music and concert documentaries on Netflix are this compelling and powerful.
Marley (2012)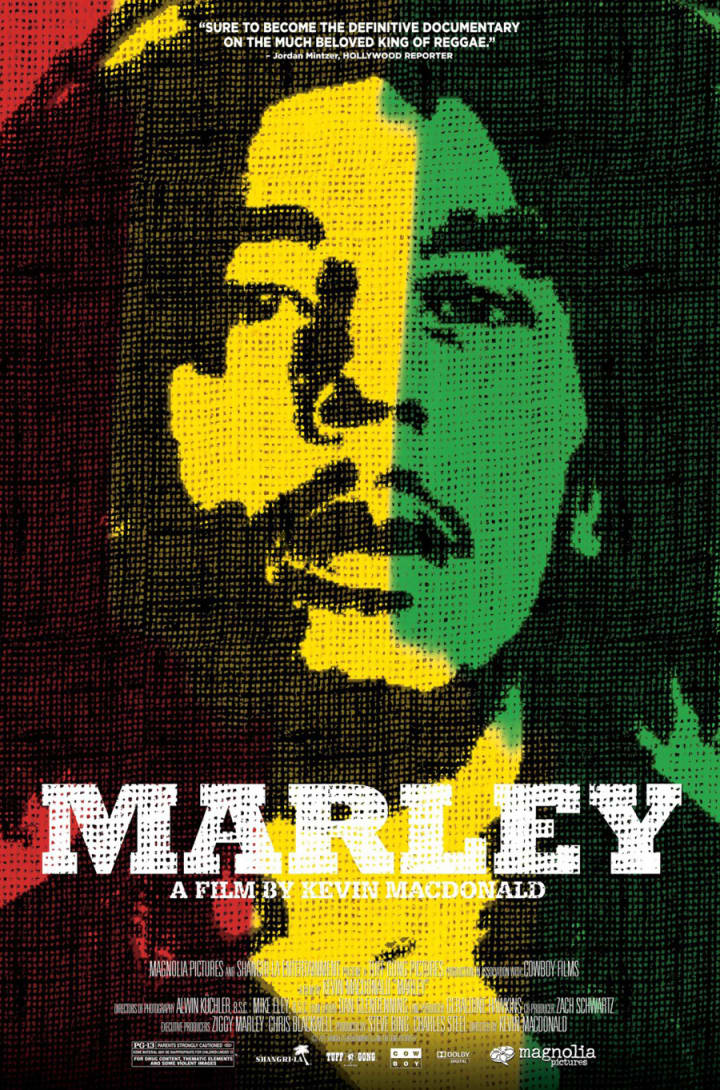 Ah, here's the big one.
Marley is a 2012 documentary about the life of Bob Marley – one of the most iconic reggae musicians of the 70s. He was a pioneer in the world of music, and this documentary faithfully retells every element of his life. Archival footage, tons of interviews, and a brilliant style helps tell this story of one of music's biggest presences.
While the documentary did receive controversy for underplaying Marley's Rastafarian beliefs, it went on to receive widespread critical acclaim.
For many, this may be one of the best musical documentaries – period. Not just music and concert documentaries on Netflix.
About the Creator
Obsessive writer fueled by espresso and drive. Into speculative fiction, old books, and long walks. Follow me at twitter.com/AGramuglia
Reader insights
Be the first to share your insights about this piece.
Add your insights