MPOW Soundhot R9
Memories are made by music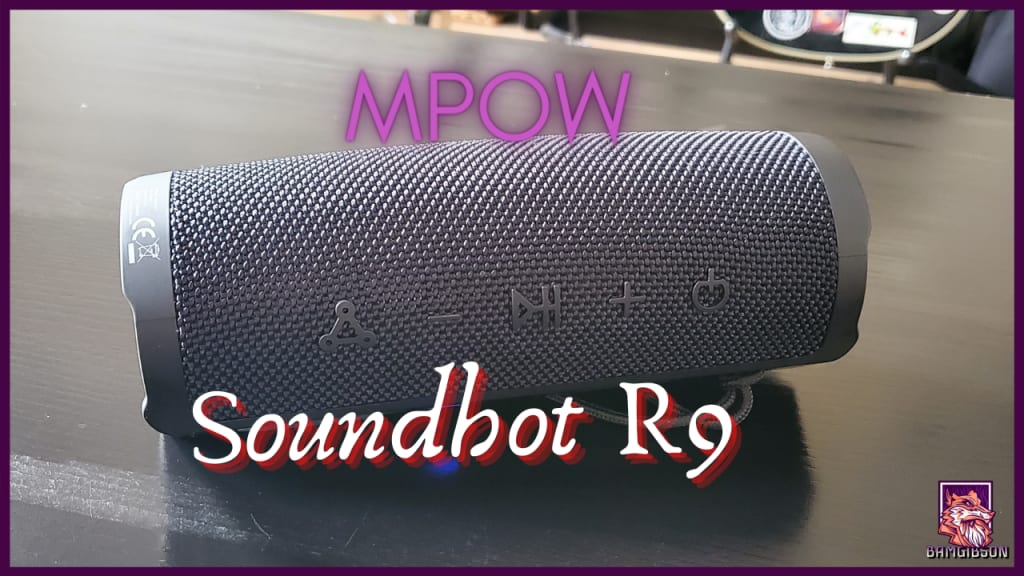 Well, we are here again. A short while ago I wrote a review on the MPOW M350 plus earbuds- quick recap, they are amazing and no, I haven't been paid to say that.
I also said that MPOW was a company that I wanted to keep an eye on. Well, I have tested my second order from these sound masters and I'm ready to confidently share my thoughts.
The Soundhot R9 portable speaker.
Look, I am no stranger to speakers, I was a semi-professional session guitarist and I know how drastically the quality of a speaker can vary. As a video editor sometimes the hardest thing is picking the right music. So I know that sound matters, and not all speakers are made equal.
Portable speakers are probably the worst offenders when it comes to sound quality. There has always been a trade-off between how portable the speaker is and how good the sound will be.
There have been many times over the years where I've opted for just putting my phone in an empty glass.
But those days, I am happy to say, are over.
At this point, I am probably close to being called a 'fan-boy' of MPOW, but when the tech is this good, and more importantly, this cheap; it's hard not to be.
For less than $50(USD) I would expect a number of trade-offs.
But I am happy to say, if there is a trade-off, I haven't found it yet.
The Soundhot is smaller than my forearm, available in a range of colours but even the more basic Black (the Soundhot that I have) is still something nice to look at. Especially when there is a baseline running and my eyes get caught on the base speakers at either end of the Soundhot.
I'm happy to say, unlike my Iron Man mask speaker, the Soundhot is not just looks for the sake of it. The design makes it tough- and while I haven't been able to test it at a pool party just yet, I did submerge my Soundhot in my sink just to see how tough this thing really is.
The result?
Well right now I'm listening to The Struts and the quality is as remarkably hard hitting as ever.
I can hear every guitar note with perfect clarity. I can hear- and somewhat feel, every note from the bass guitar and I have to keep looking around as the drumbeat is that good, I'm half-convinced that there is a drummer in my home.
Much like the M350's, changing the equalizer has a massive effect. This isn't just a speaker for R&B at parties, this speaker hits all the right notes when it needs to hit them.
So when it comes to portable speakers I think there are 3 questions that much be answered.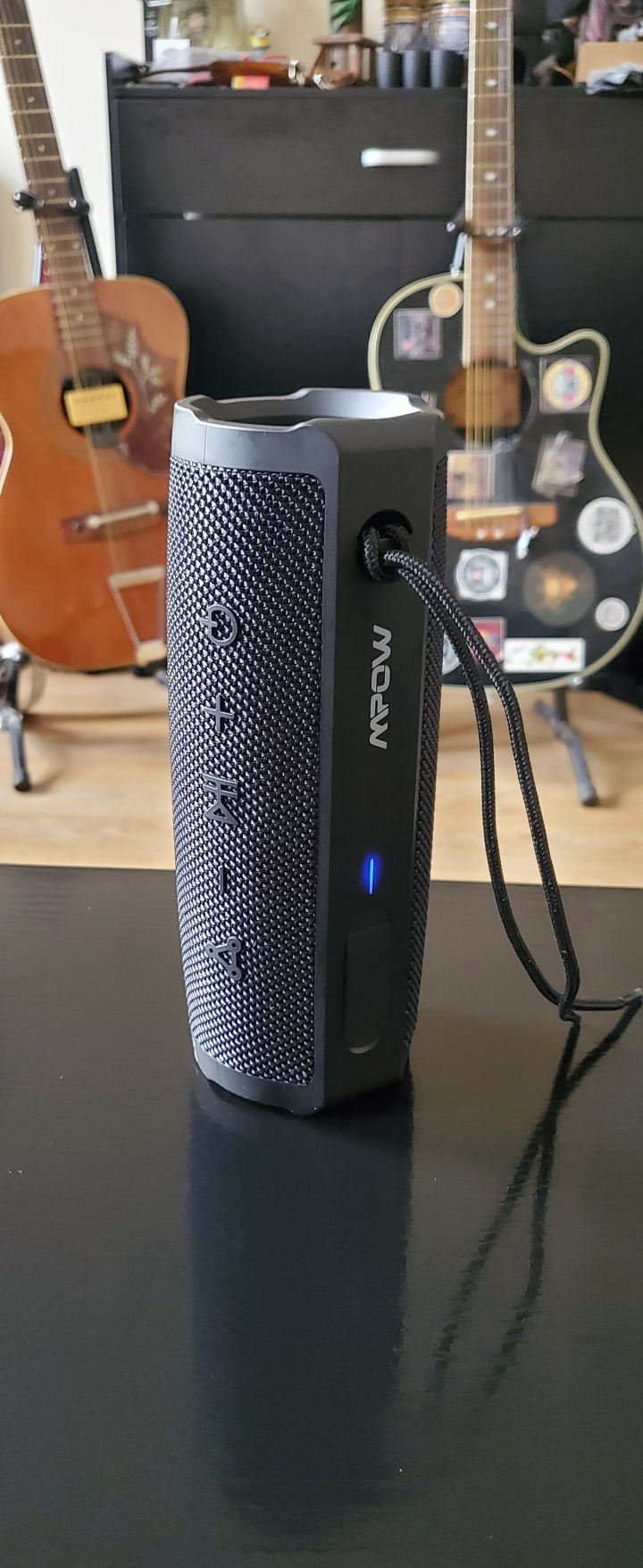 1. Can I easily through it in my bag and go?
2. How easily can I actually use it?
3. If I use it, will it just sound like another one of those awful cheap speakers that flood the beaches when the sun comes out?
Well, as I said, the Soundhot is smaller than my forearm. I don't need a big bag to carry this thing, as it takes up as much space as a bottle of water. So when I go for walks up the hills, when I can go indulge in archery again, and when there are family BBQ's, I don't have to worry about the room in my bag- and as a side note, I also don't have to worry about battery life. At this point, I've had music playing through it for 10 hours solid and everything is telling me I'm not even close to halfway done.
Using it is easy. There were no issues with the Bluetooth connection and the hardest part of connecting the jack was opening the water protective cover. Large buttons on the speaker make it easy for anyone to use- especially as I'm happy to connect my phone, but I don't want to have to keep going to my phone if I need to pause, play or mess with the volume.
I can use the Soundhot for party mode- and no I'm not too sure what that is but I want a speaker that could do it. I can also connect the Soundhot R9 to my TV and it is an effective soundbar.
Finally, is this speaker actually worth taking out with you?
Yes. Simply put. Yes.
As I've already said, the quality of the sound from this little speaker is hard to beat. Typically with speakers in this price range, they either lean to being too 'tinny' or the base is just too much. The Soundhot R9 has the balance down. If more people had this when they went to the beach or parks, I wouldn't get as mad at them.
Going back to my skater days, I wish I had a speaker like this.
Memories are tied to music. Emotions are influenced by music, so it's so important to get that sound right.
Hear the right song and you'll be back in your teenage years. That memory of a past love, good friends helping you to do silly things or stopping you from doing stupid things. Or maybe even getting you motivated to get up and do something, rather than letting the sofa beat you.
Sound matters. Mpow has knocked another one out of the park with the Soundhot R9.
Reader insights
Be the first to share your insights about this piece.
Add your insights