Miko Reed—Singing Sensation
Miko Reed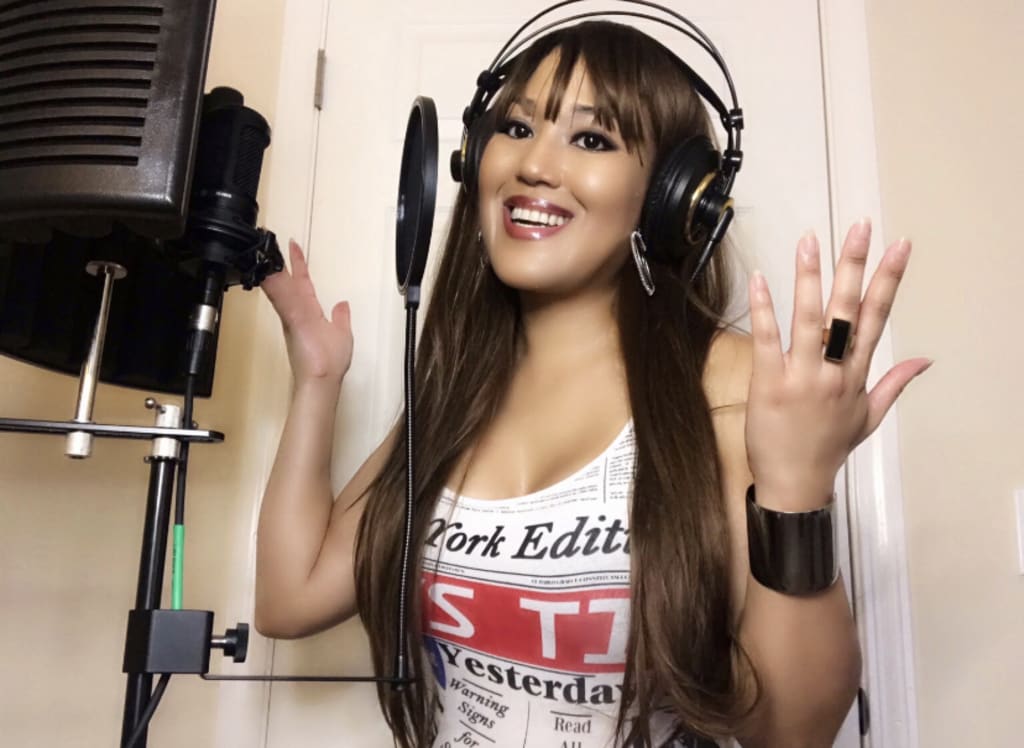 What's your name, artist name and where are you from?
Yumiko Reed. Artist name is Miko Reed. I'm from Oceanside, California.
What makes you different as a person and as an artist?
I'm not just a singer, I'm a songwriter and musician as well (I play keys) and I studied music and Visual Arts in college in which I earned a Bachelor of Arts degree in Visual & Performing Arts.
I like to write my own music and I compose, not just sing. I like to use real musicians with traditional instrumentation. I try to stay away from the trends of the latest beats because 5 years from now that's going to be old and replaced by something else. Like Trap is hot right now, but look what happened to Crunk. Remember that? Nothing wrong with utilizing new technology with making music. I am a fan. I just find that by using traditional instruments, the music ages better and is timeless as opposed to electronic musicians. I personally like to use both and try to bridge the new with the old and create a happy medium.
What do you want to accomplish in life?
I would like to have a full-time career music but would like to encourage people through music with positive messages in my songs. I would also like to teach voice and give tips and advice on singing professionally. I would like to give young people advice and tips that I didn't get and had to learn the hard way through trial and error as a professional singer.
Distant future, I would also like to write a few books and have them published and start a family. All that good stuff!
Where do you see yourself in 5 years?
I see myself having a full-time career in music as a recording artist, doing my gig performances and teaching voice. If this COVID pandemic comes to an end, I would like to travel with my husband. Have a baby while I still can, lol. Besides making music, spend more quality time with friends and family. Those are the things that are most important and that matter in the end, really.
What do you bring to the music world?
I have a desire to bring R&B/Soul and Neosoul of yesteryear to the present and just as popular. Music with substance and combining the old with the new. Talking about positivity and encouraging others with your music. Too much music nowadays is all about being materialistic and disrespecting others. We need to bring it back to its roots gleaning from our musical legends of Motown, Soul, Funk, with 90's R&B and early 2000's days of skillful vocal abilities and love songs. As Maxwell stated on his Instagram page, "He contributes to music, he doesn't compete." I'm roughly quoting him, but I think that's a good motto to follow! We as musicians and artists in the music world should see ourselves as contributors not competitors. We should operate as a unit and family doing our part to maintain the music world as creators.
What legacy do you want to leave behind?
I want to be able to give tips and advice to younger people that want to sing professionally and to produce music that is positive and encouraging to people. I'm not going to be able to save lives with my music, but I would like to contribute to maintaining the traditions of R&B/Soul music. That it is still alive and people still enjoy it and want to see it preserved. I know a lot of people that grew up listening to it and still love it! Everything from The Temptations, Aretha, James Brown, Natalie Cole, Jodeci, Prince, Whitney, Boys II Men. They still love it! It just doesn't get the marketing promo as much as the stuff on the airwaves. If I can do my small contribution, my small part as an Indie Artist to R&B/Soul music, then I'm good.