Melaphyre Etheoryall - The 'AFRiKA iNFiNiTE' LP
A review for a classic hip-hop album and more.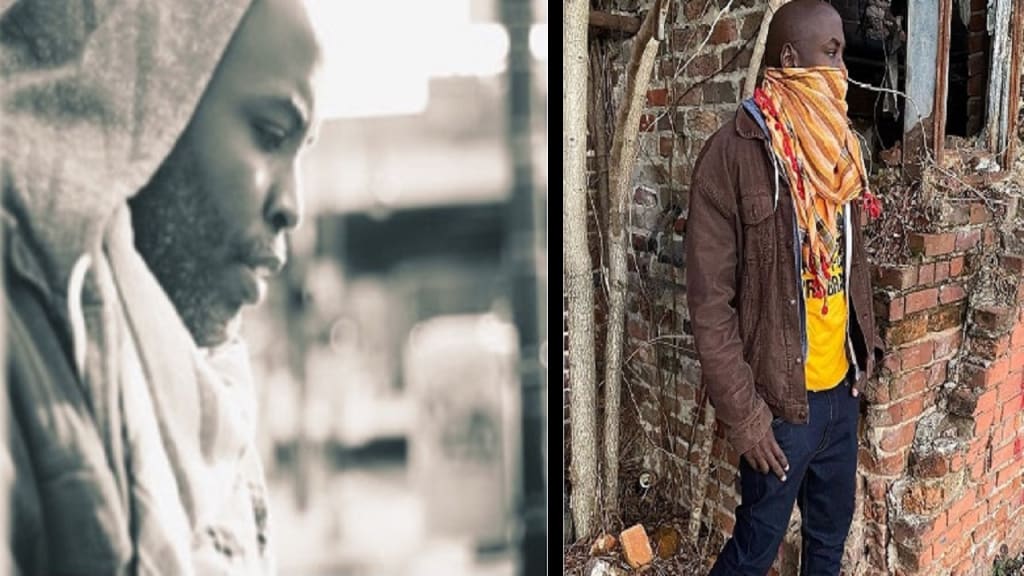 New Love Media
In late 2006, New York City rap mainstay Nas released his eighth studio album and made a very bold declaration with the project's album title.
The former Queensbridge Projects resident titled his mid-2000s LP "Hip-Hop is Dead." Nas revealed his album title for full-length project number eight of his career following a live performance he put on in May 2006. However, many in the contemporary hip-hop and rap music space wondered what Nas meant by declaring the death of a thriving music genre, which made him who he was.
Finally, after months of debate, Nas cleared the air during a September 2006 interview he conducted with Tim Westwood, an English radio personality who previously hosted his own show on BBC Radio 1.
"Hip-hop is dead because we as artists no longer have the power. Could you imagine what 50 Cent could be doing, Nas, Jay, Eminem, if we were the Jimmy Iovines? Could you imagine the power we'd have? I think that's where we're headed," Nas told Westwood in his interview.
The "Made You Look" hitmaker may have been onto something in terms of semi-predicting the individual future success (Jay-Z's billionaire status, 50 Cent's television moguldom, etc.) of a few of his peers; from a commercial standpoint. Also, at that time, the overall commercial success of the entire hip-hop genre was underwhelming. By the end of the year 2006, there was only one hip-hop/rap LP released commercially that achieved platinum status: Atlanta, Georgia trap music pioneer T.I.'s "King," the fourth official studio album of the Southern hip-hopper's storied career.
However, the lack of power held by hip-hop artists (which Nas blamed the death of his genre on) only exists in the mainstream where major recording companies are still involved. On the contrary, the possession of real artistic power exists inside the reigns of an independently-operated hip-hop label called Fight For Us, which is based in Atlanta. However, this label's aim and reach are not solely limited to Atlanta, the South, or even the United States, for that matter. A global mission is what drives Fight For Us to keep the soundscape of its own brand of freedom-fighting hip-hop alive and well; as well as in full control of the artists who make it.
The label head, premier artist, lead producer, and primary investor for the "Fight For Us" label goes by the stage name Melaphyre Etheoryall (pictured left and right). On Inauguration Day 2021, Melaphyre released his sixth solo project on his globally-themed hip-hop label, which "was constructed out of the necessity of [his] need to convey a message of inspiration, love, and unity in the AFRiKAN DiASPORA." Melaphyre's 2021 release is titled AFRiKA iNFiNiTE and the LP bears living proof that hip-hop, in its essence, is still alive and well. This 18-track offering provides an unadulterated 21st-century soundtrack for Black liberation worldwide.
With the exception of track number 10 (titled Sempi, co-produced by Morgan Garcia with additional turntable scratches made by DJ Precyse), AFRiKA iNFiNiTE was produced entirely by Melaphyre Etheoryall (born Kwesi Ayo Nantambu). Sempi was also co-written by Zayd Malik, a Fight For Us family member who provides additional vocals on the lyrically deep and sonically melodic track. But Peril, the album's lead single, is the audio-visual masterpiece that compelled me to reach out to Melaphyre for the purpose of giving my infinite stamp of approval.
Musically, Guerilla Warfare 101 is now in session.
The lead-off track's brilliantly-themed video was directed by Jarvis "JLove," the CEO of New Love Media. Editing for the Peril music video was undertaken by Khalid Salaam, a creative family member who is also featured in the song's videography. Melaphyre's deliberately dark but sobering drums make their world premiere again on Debris, the second track of his underground classic. Sonically, it remains clear throughout AFRiKA iNFiNiTE that Melaphyre is on a superior level and has an unmatched musical ear. The seasoned use of above-average words (such as "cantankerous") shows that Melaphyre's lyrical mastery is equal to his production mastery.
Complete with historical commentary from legendary Black liberation figures (Kwame Ture, James Baldwin, and others), AFRiKA iNFiNiTE is packed with enough mental jewels to last an eternity. Consume this masterpiece and its components by visiting the hyperlinks below.
1. Watch the official music video for "Peril" here.
2. Go to FightForUs.com (via Bandcamp) to buy "AFRiKA iNFiNiTE" here.
3. Go to FightForUs.com (via Bandcamp) and save 20% by purchasing Melaphyre Etheoryall's full discography here.
4. Listen to "AFRiKA iNFiNiTE" via YouTube here.
*Get unlimited streaming via the free Bandcamp app, plus high-quality download in MP3, FLAC and more.
About the Creator
Mr. Trammell is an award-winning digital media producer, freelance journalist, and author. Formerly, he wrote national radio content for the Michael Baisden Show. He also served as Senior Editor at the Your Black World online news network.
Reader insights
Be the first to share your insights about this piece.
Add your insights