Looking Back at Madonna's Rebel Heart Tour
The provocative tour comes to DVD, Blu-ray, CD, and digital download on September 15.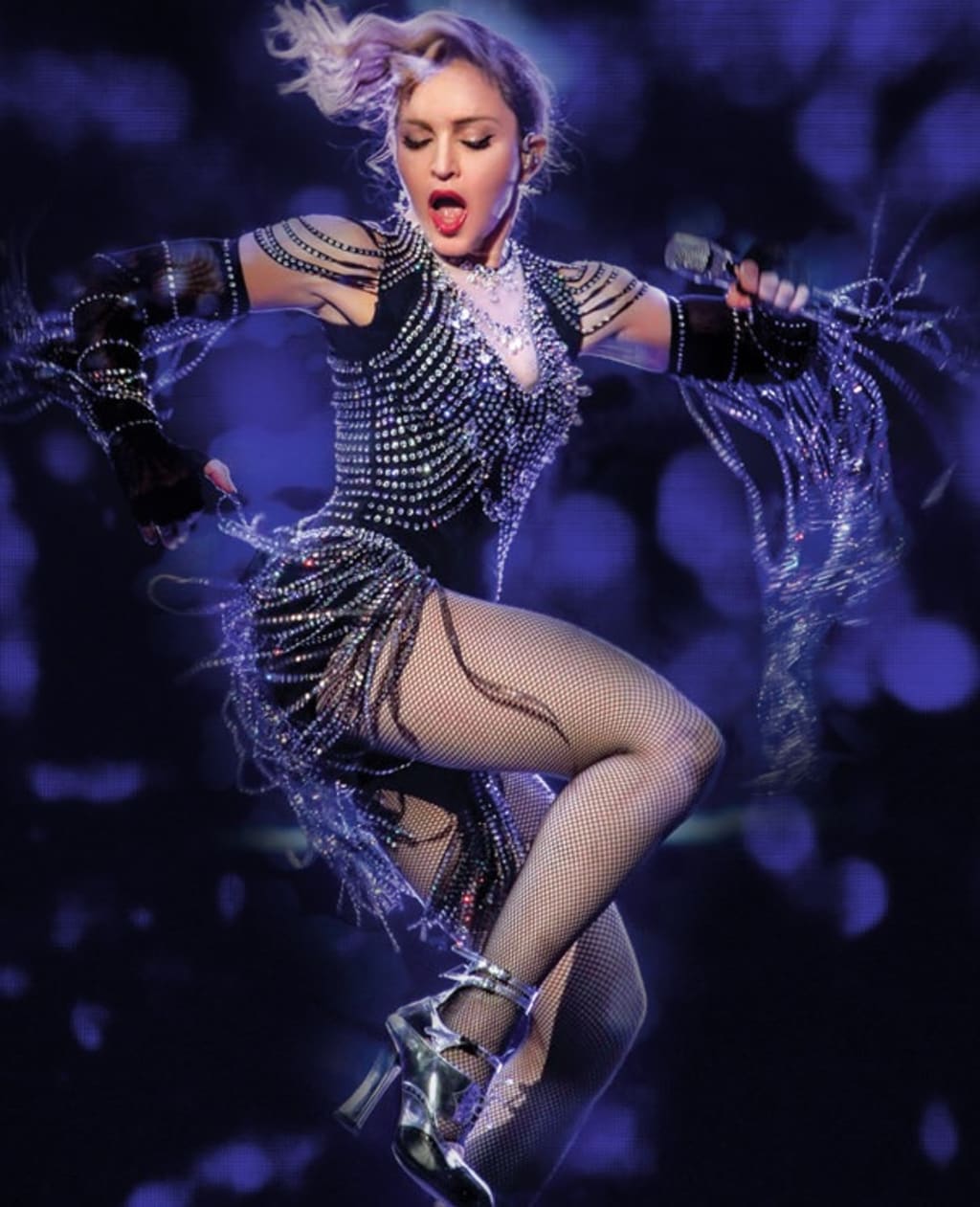 (© Madonna.com)
In celebration of Madonna's Rebel Heart Tour coming to DVD and Blu-ray in September, I'm reflecting on her fabulous Nashville concert stop back in January 2016. The two-hour-plus show was the first Music City performance of the superstar's career, which now spans more than three decades. This egregious fact didn't go unnoticed by the singer as she jokingly professed to be a "Nashville virgin" when she took the stage.
The concert opened with "Iconic" (featuring a rapping Mike Tyson), as images of the pop music innovator splashed across a colossal video screen as she was eventually lowered from the ceiling in a metal cage. The all but sold-out crowd roared as Madonna emerged from the cage and was delimited by ten male dancers dressed as medieval executioners adorned in gold and black and armed with large metal pikes.
The pop diva's show was divided into four themes: Samurai, Asian, Latin and party celebration. Each segment was individually characterized by distinguishing wardrobe changes, choreography, and song selection. The show's setlist heavily incorporated material from the singer's most recent album Rebel Heart, but also contained many fan favorites, some of which she hasn't performed in years, namely "Dress You Up", "True Blue", Deeper and Deeper", "Who's That Girl", and an electrified version of her early hit "Burning Up."
The musical spectacle's wow moments included Madonna body surfing atop a nun while swinging from a crucifix-shaped stripper pole during the racy "Holy Water" which segued midway into an updated version of "Vogue." Also noteworthy was a death-defying routine choreographed to "Illuminati" which featured several dancers swaying back and forth over the audience while a top twenty-foot poles.
But the evening's most unique moment arrived halfway through the set when Madonna unexpectedly broke into an acapella version of Johnny Cash's "Ring of Fire." The impromptu cover was interrupted as the singer explained in a faux southern accent "Okay let's start this again 'cuz I fucked it up and I'm not gonna embarrass myself in front of Johnny Cash right now. You have to understand I did not rehearse this, it just came into my head, underneath the stage a couple of minutes ago. Let's start again okay? So, I'm playing my pussy (the opening notes of the song were synchronized with Madonna's vaginal hand movements), that's what I'm doing," the singer humorously clarified.
Throughout the night, Madonna seemed surprisingly unguarded and radiated a vivacious spirit and playfulness which was devoured by the enamored audience. We were treated to an engaging mix of high-energy dance numbers such as "Music" as well as a few stripped-down acoustic numbers including "La Vie en rose."
Ultimately, the ambitious production concluded with an energetic encore of the singer's first hit single "Holiday" which had the late-night crowd up on our feet as we clapped, danced, and sang along with the Material Girl, until she eventually disappeared after being hoisted up into the air. At age 57, Madonna convincingly demonstrated she is still a force with which to be reckoned when it comes to the art of live performance. The imposing Queen of Pop delivered an incomparable show, the likes of which Nashville will doubtfully ever see again. I'm only too eager to re-experience this tour again when it's finally released on home video next month.
This show marked my fifth Madonna concert overall, since first seeing her live on the acclaimed Who's That Girl World Tour way back in 1987. I also attended her Drowned World, Re-invention and MDNA World Tours, and each show was an inimitable and exhilarating spectacle. As every true-blue fan knows, no one else puts on a show quite like Madonna. All five times I was lucky enough to witness Madonna perform live on stage was analogous to sneaking into a master class of the performing arts.
celebrities
concert
About the author
I'm a music journalist, blogger and crate digger. I began writing about music during college and again as a freelancer. Links to my published pieces can be found on my music blog at: popmartzoo.com and/or follow me on Twitter:@popmartzoo
Reader insights
Be the first to share your insights about this piece.
Add your insights