Listen To The Music!
Music can increase creativity.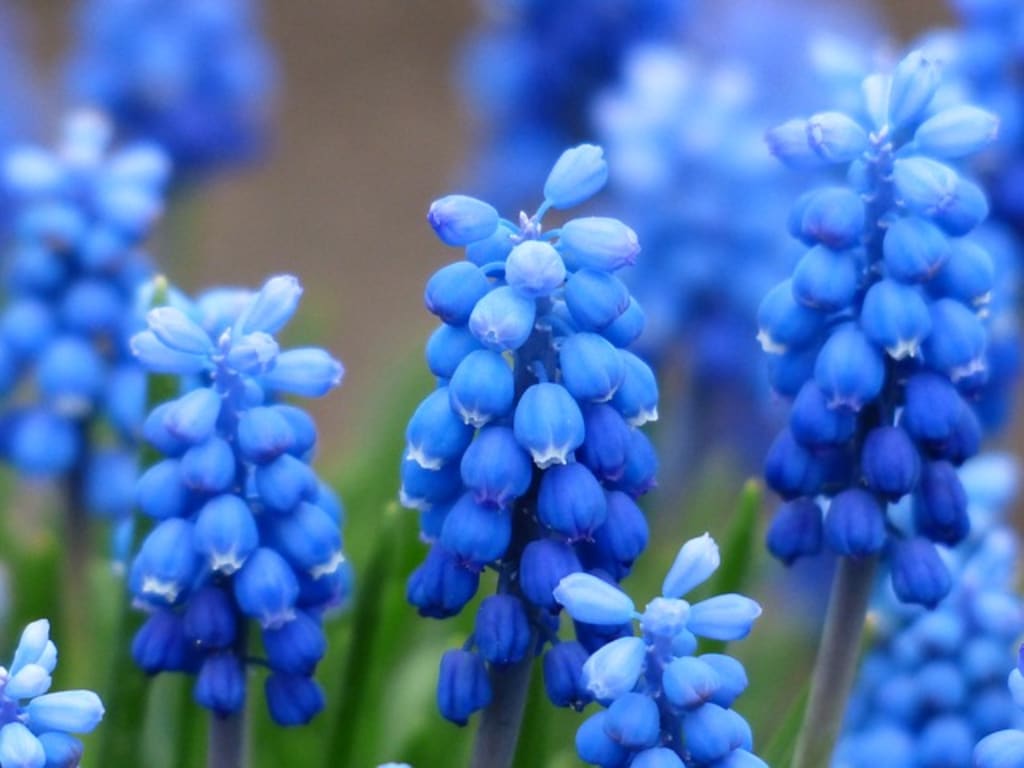 Ever since pre-historic cavemen first banged two rocks together in an eurythmic beat that entertained the ear, music has been an integral part of every culture in the world. Whether it be drums covered with animal skins or a flute carved from a hollow reed, mankind has sought out ways to make sounds that not only served as a means of communication but conveyed emotion and identity.
Do you have a special song you listen to when you feel sad? What kinds of music do you like to listen to while studying or at work? Do you turn up the volume to a heavy rock beat when you want to clean house or exercise? If so, music is likely an integral part of your life, and you have integrated music therapy into your life without perhaps being fully aware of its many emotional and physical benefits.
Are you are stuck in a creative rut or bored with your present music choices? Perhaps you may want to schedule a few sessions with a board certified music therapist to help you find the best ways to use music to increase creative productivity, reverse memory loss, relieve stress, ward off cardiovascular problems, boost the immune system and increase physical fitness and overall general good health.
Adults and children who show an interest in learning to play a musical instrument, but who require extra support, can benefit from studying with a music therapist.
The Association Of Indiana Music Therapy notes, "In Indiana, music therapists provide services to a wide range of individuals and groups in settings all over the state. People with varied health and wellness needs are served in medical and behavioral health units of hospitals, stress centers, substance abuse centers, group homes, private homes, nursing and long-term rehabilitative centers, schools, hospice, and in many more settings."
Music Can Soothe The Savage Beast
Are you struggling with depression and want to avoid drugs to suppress your symptoms? Are you a military person fighting to cope with the depilating after-effects of PTSD? Perhaps you are a victim of rape, child abuse or domestic violence; a music therapist may be able to help you put your problems in manageable perspective and find within the healing sounds of music a pathway to peace.
Music therapy has been scientifically proven to improve the quality of life for tens of thousands of people who suffer from the disabling results of neurological conditions such brain injury, stroke, Alzheimer's disease, depression, and dementia. Music therapy is also an effect tool in chronic pain management.
Riley Children's Hospital-Indiana University Health describes its innovative music therapy program noting, "Through live music, music therapists create a safe, inviting environment where patients and families can explore their thoughts and feelings. Music therapy treats each patient based on needs.
Music therapy might include:
• singing
• writing songs
• playing instruments
• making digital music
• improvisation
• listening to music
The American Music Therapy Association defines Music Therapy as "the clinical and evidence-based use of music interventions to accomplish individualized goals within a therapeutic relationship by a credentialed professional who has completed an approved music therapy program."
Barbara Crowe, Music Therapist and a member of the Association of Indiana Music Therapists, explains the value of music therapy, stating, "Music therapy can make the difference between withdrawal and awareness, between isolation and interaction, between chronic pain and comfort — between demoralization and dignity."
Goals for Music Therapy may include:
• helping pain
• decreasing stress, anxiety, and depression
• improving memory
• physical rehabilitation
• increasing positive feelings and thoughts
• developmental and educational support
• infant stimulation and destimulation
• rehabilitative support
History Of Music Therapy
In today's modern world, music therapy plays an integral role in both the clinical and technological healthcare environment. Although music is interwoven into the very fabric of life, it wasn't until 1940 that music therapy was recognized and approved as a viable medical treatment for a host of both medical and emotional problems.
What Is A Music Therapist?
Music therapy allows musicians to use their skills to serve others through the functional use of music. Music therapists, board certified professional therapists who have earned their degrees in music therapy from an education facility approved by the American Music Therapy Association (AMTA), complete a minimum 1200 to 1800 hour internship. Most importantly, they have a passionate love for music and are highly trained and competent musicians. Music therapists train in a variety of instruments such as piano, harp, drums, hand percussion, and guitar.
The education, training and experience portfolio of a music therapist is a unique combination of psychology, music, and music therapy, including applied music therapy clinical work.
In order to reach their full potential as a music therapist and to gain the ability to practice their profession, music therapists engage in a multi-disciplinary curriculum designed to encourage development of emotional, physical and spiritual health while pursuing the knowledge and experience necessary to pass the national examination to earn their Board Certified Music Therapist (MT-BC) designation.
At the core of most music therapy university programs are internship opportunities in facilities such as prisons, schools, churches, medical and psychiatric hospitals, nursing homes, centers for children with special needs as well as treatment centers for the terminally ill, elderly or homeless. In these facilities, music therapy students from diverse academic and cultural backgrounds have an opportunity to study and apprentice with professionals trained in music psychotherapy.
Emphasis is placed on both the therapeutic and music skill areas as well as enhancing an understanding of the diverse array of ways society reacts and interacts with the profession of music therapy.
Many persons pursuing a career in music therapy combine it with a degree in education. As teachers, in their work with children, music helps children improve physical dexterity, work toward individual developmental goals and improve social, academic, emotional, and communication skills.
Graduate level music therapy programs offer a combination of applied work and supportive psychology and research courses, including courses in group music therapy, teaching, class supervision, assessment, and clinical improvisation techniques.
Music therapy, broadly defined as the use of music in the treatment of persons of all ages with physical, mental or emotional problems, is now widely employed in a diverse array of recovery programs.
Due to the broad range of problems clients experience and the scope of the vast variety of possible uses of music, the music therapy profession encourages specialization at the graduate level in both music therapy practice and training.
Careers As A Music Therapist
Music therapists may follow a career path of working primarily within clinical settings in an educational, institutional, medical, or a community-based context. They may work either as an employee, associate, or private practitioner.