Let's Talk About Harry Styles
Because the world needs to...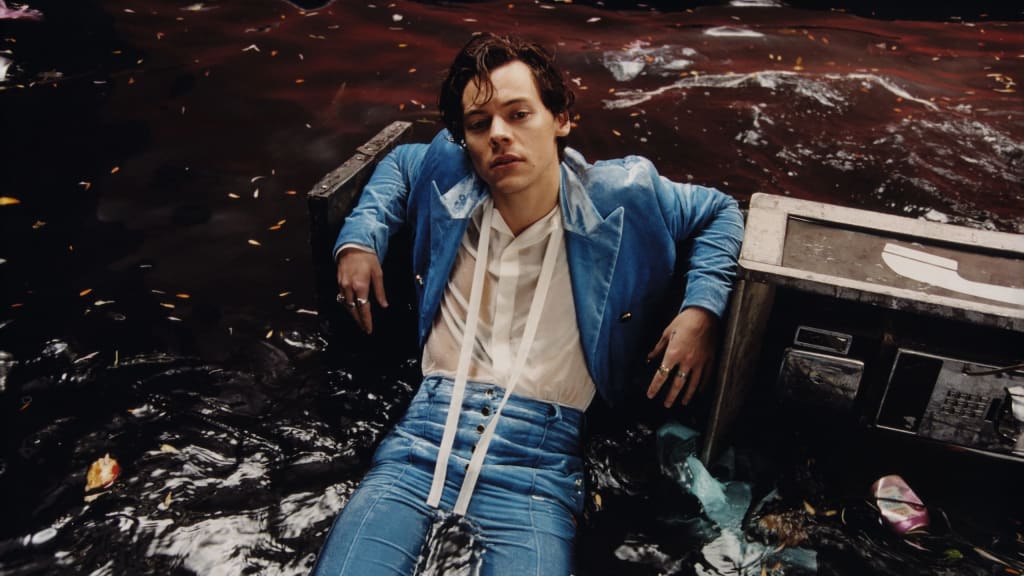 I mean, I have to. Whether you're a fan or not; I don't care. I love the guy. Everything about him. And y'know what? I'm gonna tell you all the things I love about Harry Styles, and why he's the fiercest solo artist in the world right now.
Now, I don't call myself a Directioner. Sure, I liked One Direction, but not to the level that I would obsess over them daily, or run a fan account. However, I always had a soft spot for Harry Styles.
It started off as just a crush on a kid on X Factor. Everyone was talking about One Direction. I think I was 14 when they were put together on the show, and my favourite was the cute kid with the long curly hair.
Now though, my love for Mr. Styles has escalated and reached new levels. So, here's a list of just 10 reasons why this guy is probably my favourite human being. I'll try to keep it short.
1. Stage Presence
Okay, this guy has AMAZING stage presence. His interaction with the fans and small talk between songs is so entertaining, I class it as an extra talent of his. I'll let this video do the talking.
2. His fans are everything to him.
It's no secret that Harry loves his fans with everything he has. He's a kind hearted, gentle, and lovely human being. He spends as much time with them as possible, and doesn't hide from them. He even defended his young fanbase in an interview with Rolling Stone magazine when they suggested that all his fans were young and impressionable girls.
"They're our future — our future doctors, lawyers, mothers, presidents, they kind of keep the world going," he said. "Teenage-girl fans — they don't lie. If they like you, they're there. They don't act 'too cool.' They like you, and they tell you. Which is sick."
3. He cut off his hair for charity.
For a long time, Harry was known for his luscious locks and messy bad-boy hair. Whether it was always his intention, or he just got a bit bored of it, it doesn't matter. He cut off an entire ponytail to donate to the Little Princess trust, so that it could be made into a wig for a child suffering from hair loss after cancer treatments.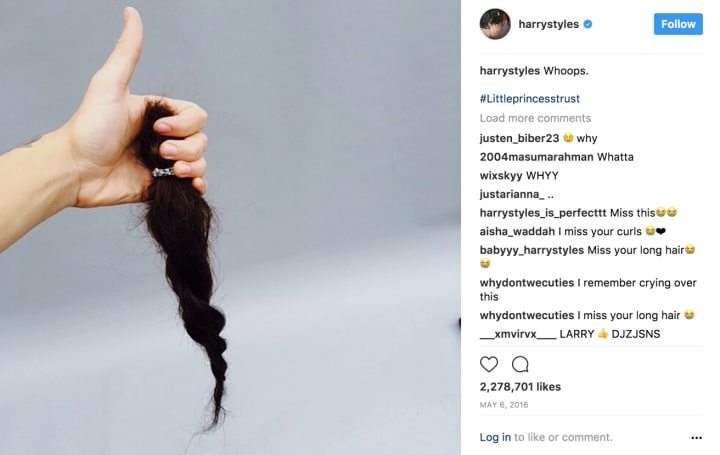 Some said he did it for his role in movie Dunkirk, some say he was reinventing himself for his new solo career. Whatever the motive, his act of kindness gained awareness for this charity, and made us see that he really does have a heart of gold.
4. 'Dunkirk'
Now, I haven't actually seen Dunkirk yet (please, don't hurt me) but the reviews are extraordinary. It would seem Harry is a man of many talents, and was part of this incredible motion picture.
Many critics wrote that Harry's performance was incredible, especially seeing as this was his first major acting role. Hopefully, this won't be the last time we see him on the silver screen…
5. One Direction
This is an honorary mention. We all know full well that Harry was part of one of the biggest boybands of our time, and was probably one of the better singers in the group (sorry about it…). But what I love is that even after the stick they would get from people who hated them, the press, the dramas, Harry is still very proud and very humbled by his experience in 1D.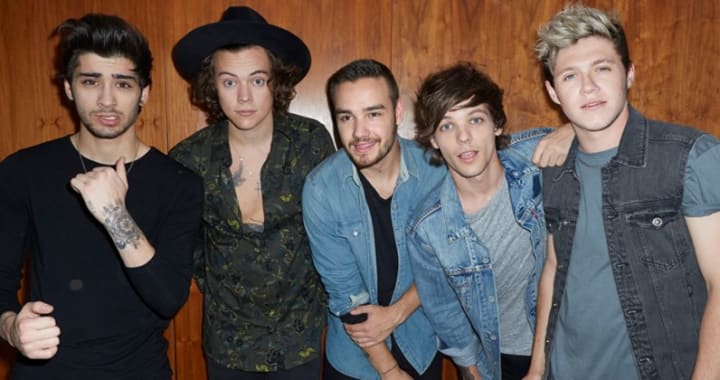 6. His Friendship with James Cordon
Anyone who knows me knows that I LOVE James Cordon. He's one of my favourite people in the world, and I'm so proud of how he's taking America by storm. But nothing warms my heart more than when James Cordon and Harry Styles get together.
Their chemistry is so undeniable. You know that question, "If you could have two dinner guests, who would they be?" Well, I'd pick these two. We'd have some serious giggles, followed by heart to hearts, followed by more giggles.
7. Going Solo
So this year, Harry released his first solo debut album. He started with the single "Sign of the Times," and I remember the first time I heard it. I literally cried. It was so beautiful, and completely different to One Direction's music. The composition, his voice, the lyrics; it was truly stunning to me, and it tugged at some heart strings.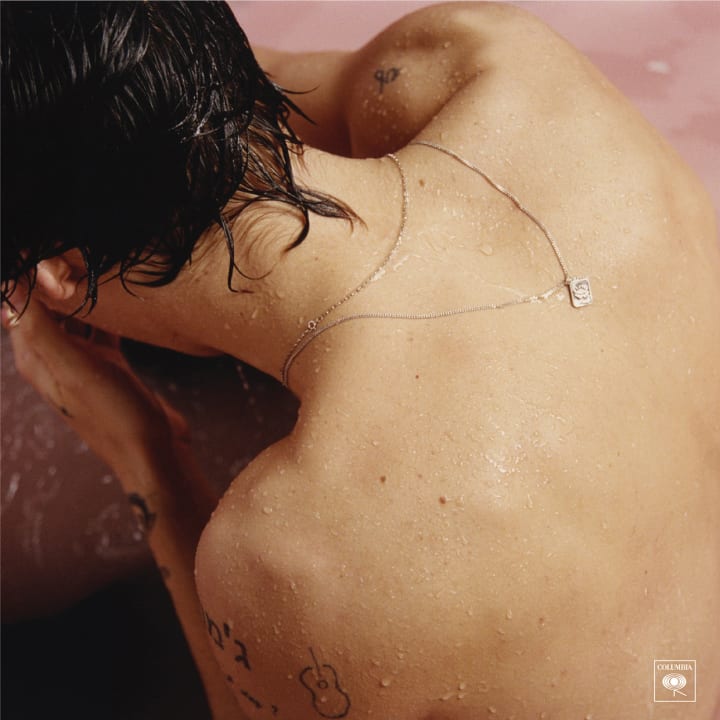 And then when the rest of the album came out, I completely fell in love. From acoustic guitar tracks to old school rock and roll, this album really delivered exactly what I expected and what I wanted from Harry. It's exactly his style, and he stayed true to what he loves. I cannot recommend this album enough. Forget your pre-conceived ideas of Harry Styles; he's just smashed them to tiny little pieces.
8. He's really, really, ridiculously good looking.
Duh. I mean, if I were in a room with this man, you could literally cut the sexual tension emanating off me with his damn jawline, which is sharper than any blade I've ever seen… I mean right from his hair, to his eyes, to his jawline, to his tattoos, chest, legs, and so on, he's literally a bloody dream. But life isn't just about good looks…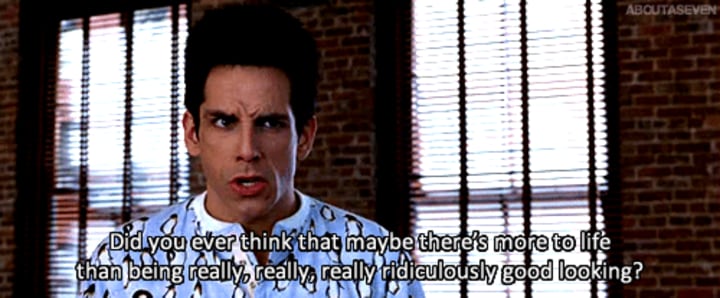 9. Fashion Sense
Questionable at times, but somehow he always manages to pull off whatever crazy fashion choice he has made. Let's have a look, shall we?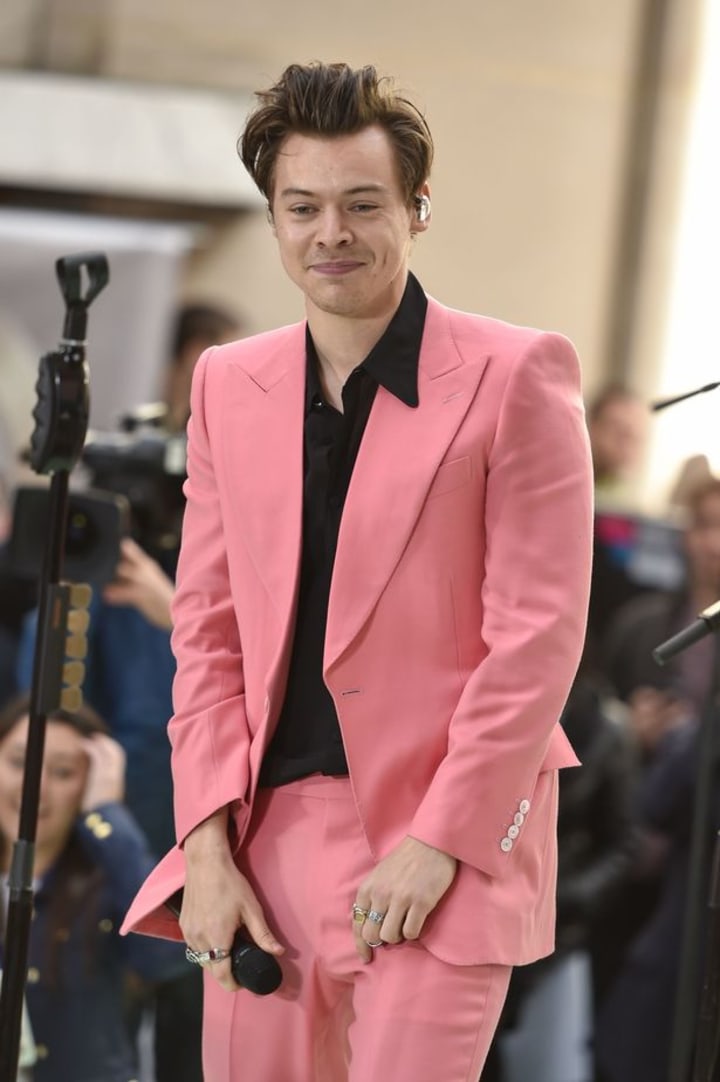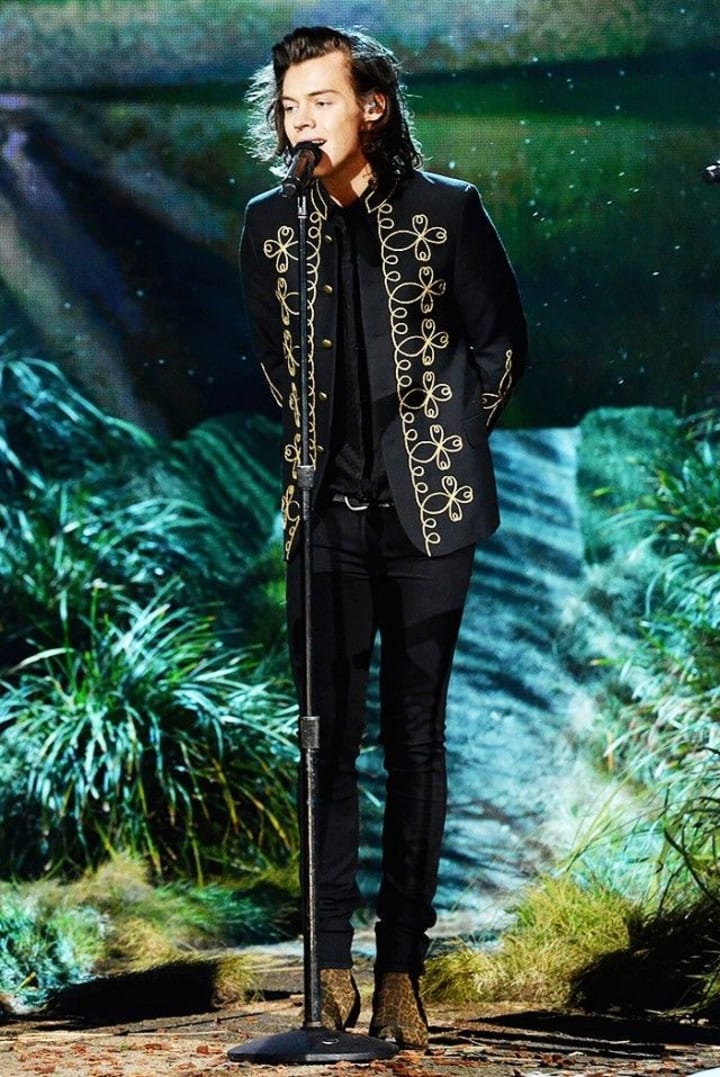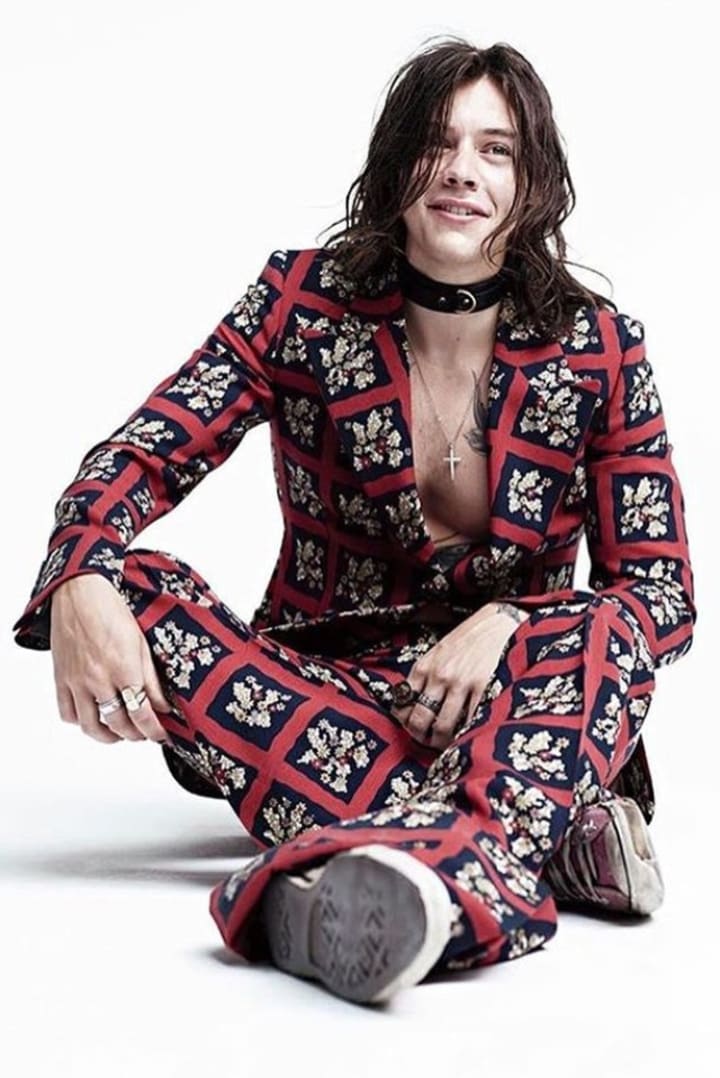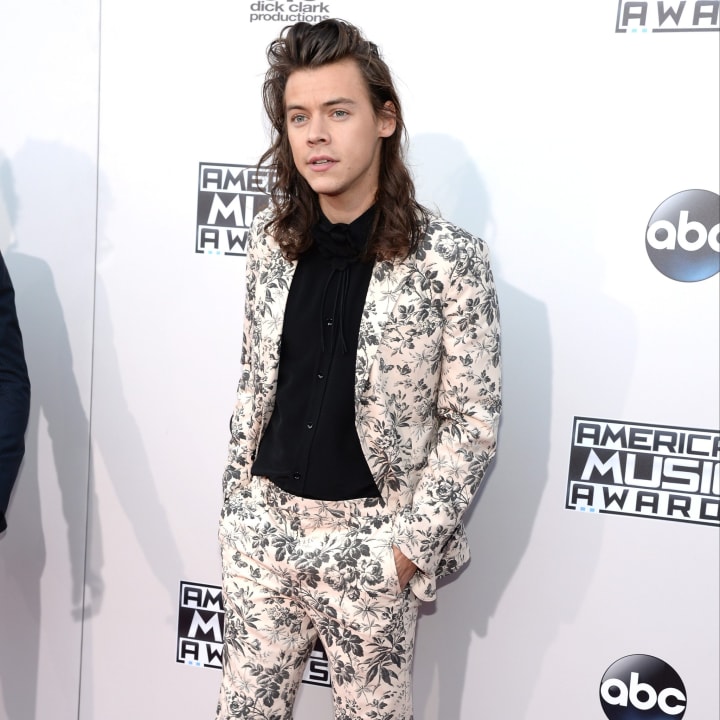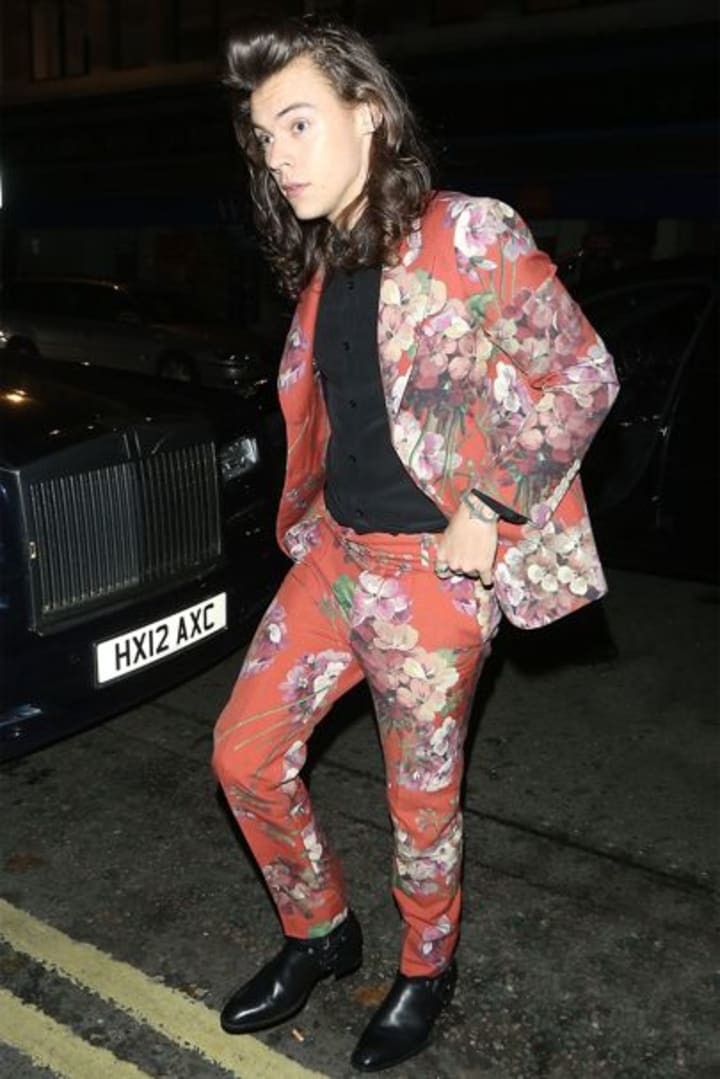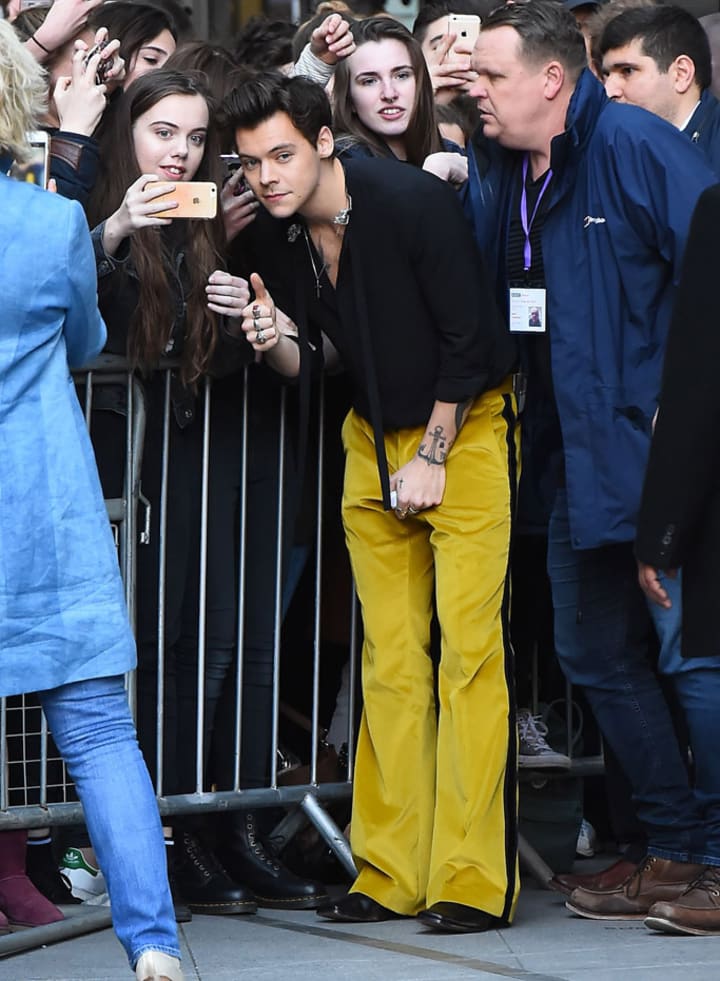 10. He is so passionate.
I've already talked about him loving his fans, but it's something that is worth mentioning again. When Harry first announced a tour, he said he'd be back. Then before that tour even started, he announced ANOTHER one. You can tell he just wants to get back out onto the road to see as many of the fans as possible.
But you can see his passion in his performance too. The way he thrashes himself about, prances on the stage, strums at his guitar, and shuts his eyes when he sings; they're all signs that he really, really loves what he does.
I'll finish this list here, but I'll leave you with one of my favourite performances from his new album release. The song "Kiwi" is one of my favourites, and this performance is just riddled with passion. Enjoy.