Lay - 'LIT' Part 1 Review
A successful first instalment to the Chinese star's fourth full-length venture.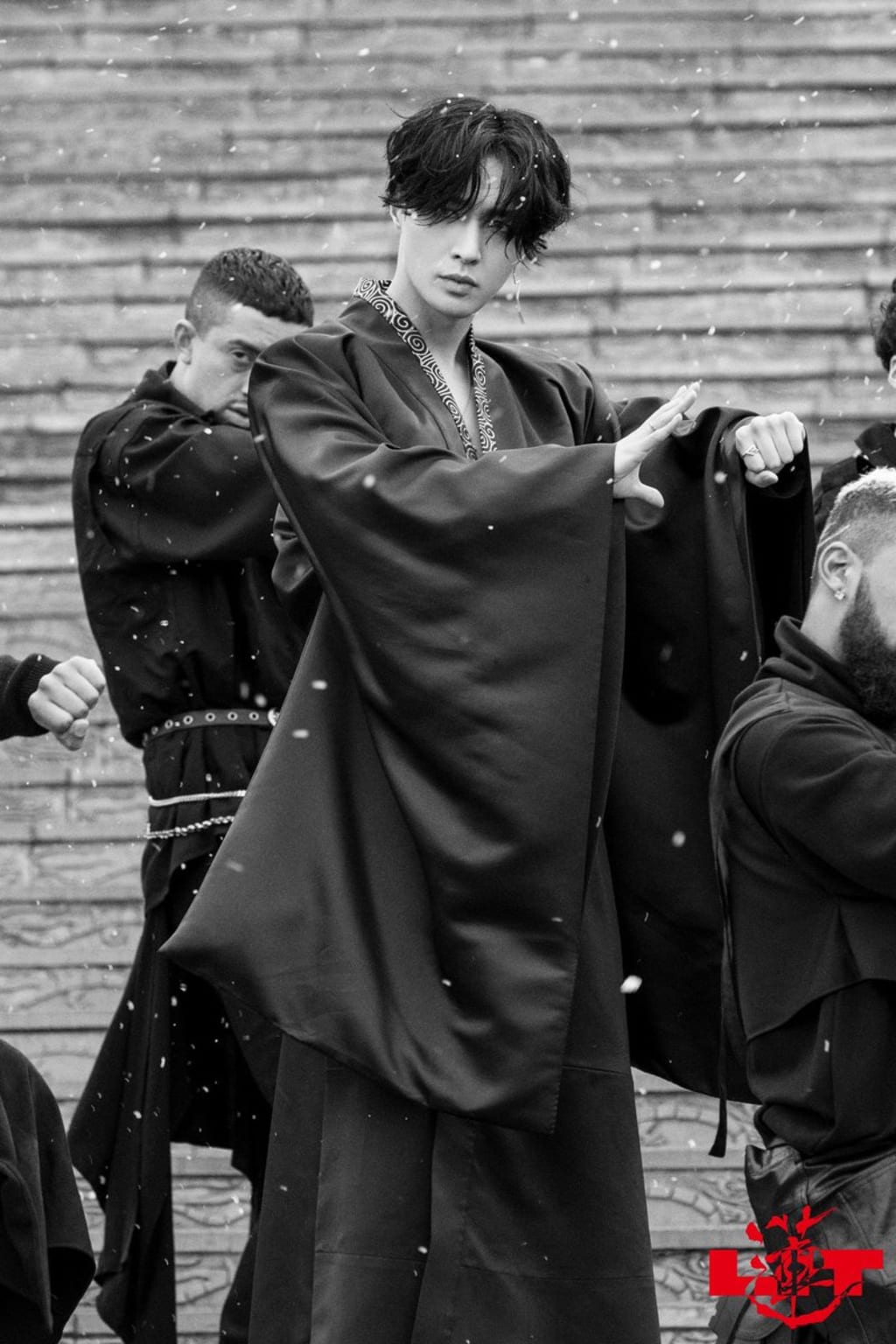 Over the last few years, Zhang Yixing has undeniably became a worldwide star. During his time away from the South-Korean group EXO - an outfit which he is still a part of - the Chinese singer, model, dancer and producer has been building a small empire for himself, establishing a tangible brand whilst consistently putting out engaging content. From musical collaborations with the likes of Steve Aoki and Alan Walker to Calvin Klein sponsorships, Lay is everywhere. It's now up to the world to take notice.
Returning today (May 31) with his latest musical venture, part 1 of his fourth full-length effort entitled LIT, the 28-year-old takes an east-meets-west approach. Effortlessly blending sonic elements from across borders, in turn moulding them to create idiosyncratic, forward-thinking songs, it's a hugely ambitious, but correspondingly exceptionally rewarding project.
Opening with "Lotus," a brooding, anthemic dark-pop track, Lay leaves nothing on the table as he talk-sings about walking his own path and nobody knocking him down. Intrinsically ballsy as he combines distorted, stuttering computerised percussive beats with the traditional Chinese pipa, the song shines in its whirring, industrial qualities as well as in powerful nods to his cultural upbringing. As strong an opener as it could be, "Lotus" is a confident offering deserving of a grand stage.
"Jade" follows, an urban cross-cultural single penned as a loving ode to a woman. This time mixing consistent trap beats with traditional melodies, Yixing breezes through the run-time with his higher register, only ever slowing himself slightly for the loud refrain of the song's title, delivered in mandarin. Dynamic, passionate and rhythmically enthralling, "Jade" meets the criteria of being both radio-friendly and musically daring, ultimately emphasising the irrefutable appeal this has as a lead-single.
From here, things stay in accordance, with standards never really faltering. "Eagle," another trap-leaning offering, works well thanks its short, digestible length; the heavy breaths and subtle woodwind complimenting the simplistic percussion and rap-like inflictions throughout. Likewise, "Fly," which riffs off of instrumental and vocal synergy, tempers the mood in its staccato melody and staggered flow. Another self-assured number, the singer is unrelenting in his assertive sanguinity, making certain that the listener knows just how much he believes in himself. That's not to imply cockiness though, as there is a calculated, measured approach to his performance. Instead, this is the self-acknowledgment of an artist who knows he's reaching the top of his game, unafraid of stepping out of his comfort zone if he knows the end result will be better.
With that in mind however, the real highlights of this EP are either side of the resolute "Fly." Firstly "H2O," a track which excels in emphasising Lay's soft, soulful vocals alongside beautiful strings and a poignant piano melody, offers an effective change of pace. Drifting between spirited falsetto and self-harmonisation with ease, it's an oral highlight of the release, forefronting the artist in the mix so that his raw talent can be heard unobstructed. Both twinkling and sonically light, "H2O" is a welcome diversion from its musical neighbours, both of which brim with forthrightness.
The true apex, though, is "Soul." Stunningly atmospheric with heavy, vivid synths, sharp trap beats and breathtaking vocals, this is the 28-year-old at his best. Mixed perfectly, composed flawlessly and on the whole superlatively completed, it's a mostly low-key affair sonically, but one which still packs a resounding punch. A quintessential ending to the first part of an album which, if as good as its initial instalment will be earmarked as one of the finest efforts of the year, "Soul" is simply sensational.
All in all, LIT is exactly what the title suggests. Relentlessly confident and persistently adventurous, Zhang Yixing has here ensured that whatever comes of his fourth "baby," it will be memorable.
Album Rating: 9/10