Kpop Song Review: Ice Cream by Blackpink and Selena Gomez
Mona Lisa Kinda Lisa!!!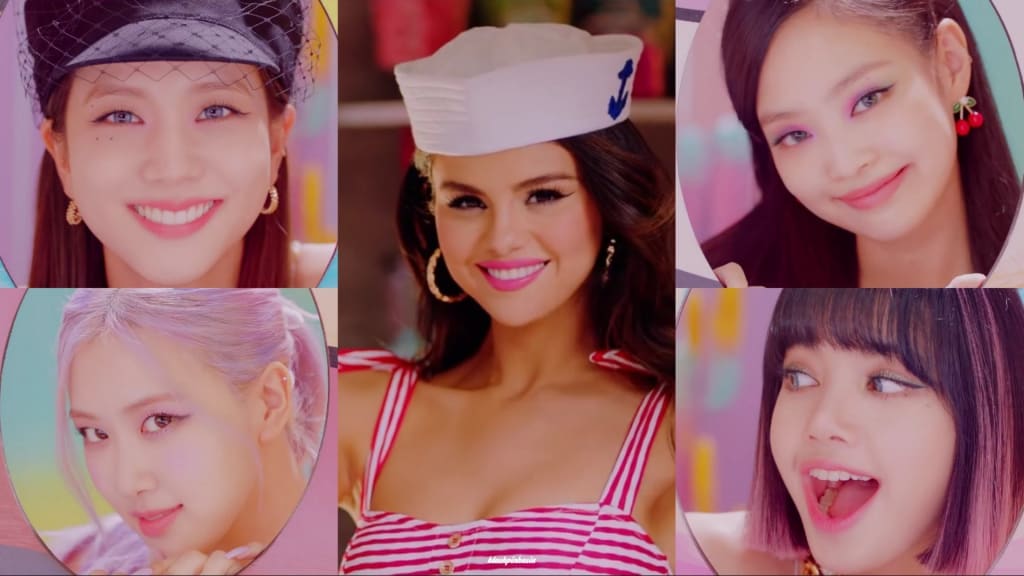 Our girls are back again with a new collaboration single, "Ice Cream" featuring our favorite American pop princess Selena Gomez.
The Song:
"Ice Cream" completely threw me off guard as it was very different, not just from the usual Blackpink songs but also most of the Kpop songs. It took me a while just to figure out the chorus because usually, the songs follow this verse, pre-chorus, and chorus pattern while "Ice Cream" follows verse, chorus, and post-chorus pattern which in my opinion is pretty rare to be found in Kpop songs.
The song itself lived up to the hype and even though there were only a few lines of Korean in the song, I loved the song nonetheless. Jisoo's part was my absolute favorite. I am so proud of Jisoo for being confident enough to sing her all English lines in the song. Lisa's rap hit hard as always and the reference 'Mona Lisa kinda Lisa' was one of the best lines of the song. It was kinda disappointing not to have more lines for our main vocalist Rosé but she still shined as usual with her rich and addictive vocals. Selena and Jennie's vocals were so fun and sweet as sugary to listen to. It was a shame not to have rap lines for our main rapper Jennie but as a Blink (Blackpink fan), I am trying my best to be satisfied with all the BP crumbs YG Ent has been throwing at us. Hopefully, we'll get our main rapper back on their upcoming album in October.
This song is a bop and I've been replaying it since it was released. I want to give my thanks to all the producers and songwriters for producing this refreshing bop and making our summer bearable with the scoop of icecream. The lyrics were all fun and easy to remember. I also found some screenshots of one of the songwriters explaining the meaning behind some of the lyrics.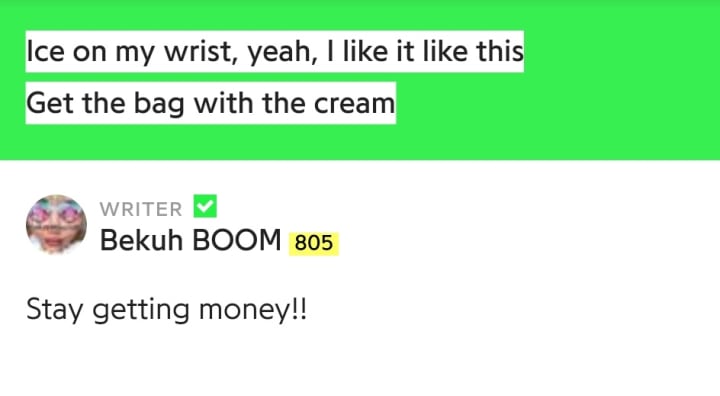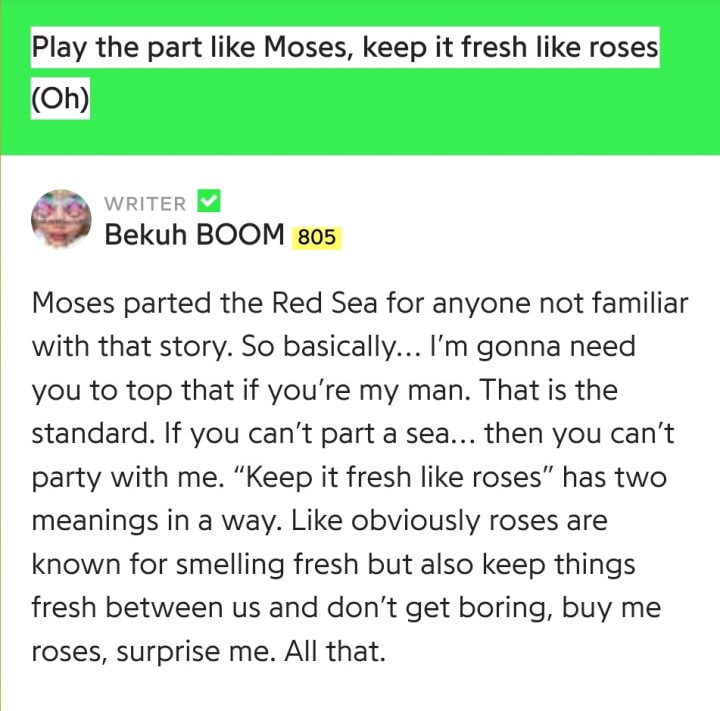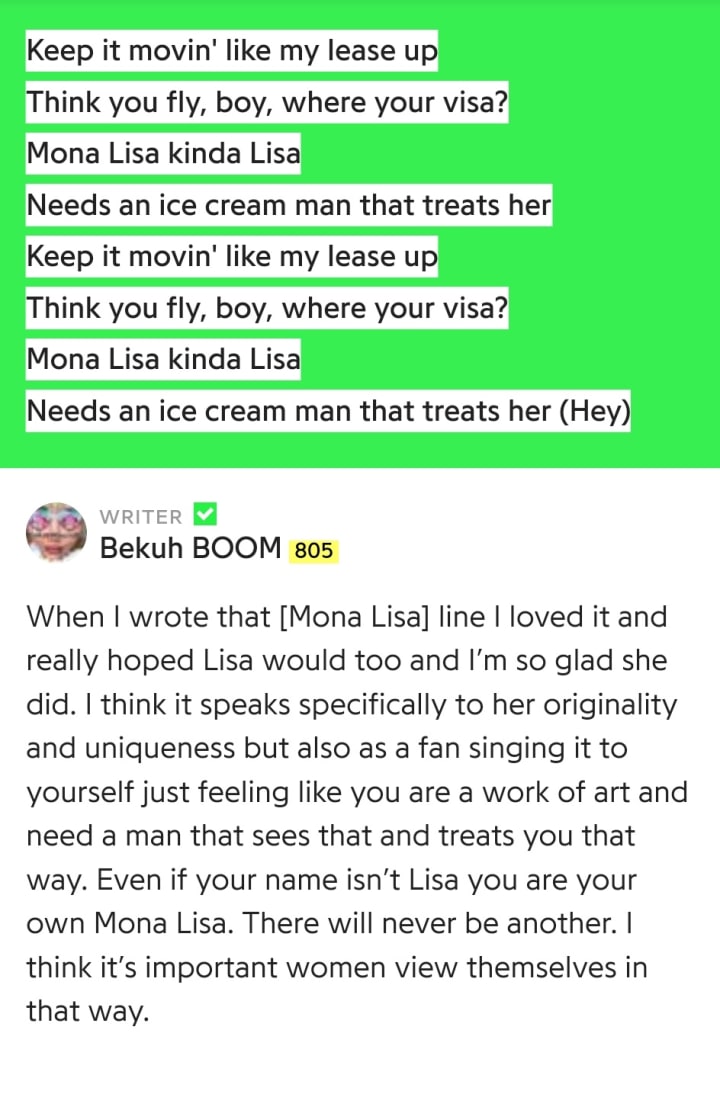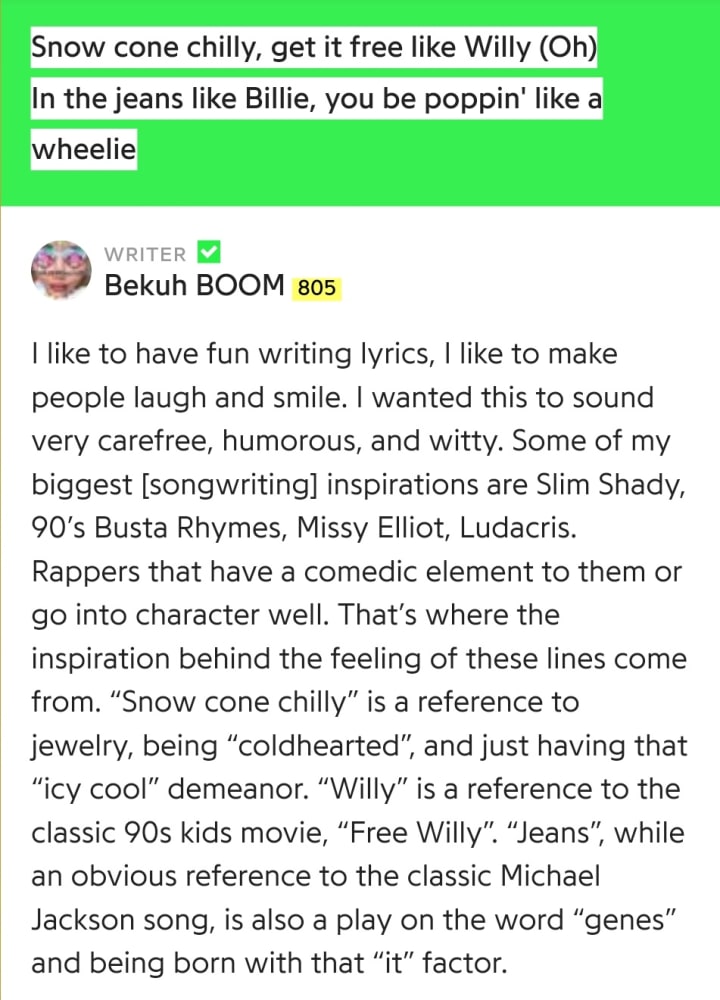 The Music Video:
The Music Video:
As expected from YG Ent, the music video is of high quality and really pleasing to watch. The girls look stunning, the styling was beautiful and the music video had this cool and fun summer vibe.
Even though the music video was filmed separately (Selena's portion in US and Blackpink's in SK) due to this pandemic, it all came really well together. The music video started with Selena driving to meet the BP girls in an old-school ice cream truck. Just like the song, the music video was also very different from the usual Blackpink songs. The music video was very bright, fresh, with lots of pink showing the pink concept of the Blackpink which is once again very rare.
I loved almost all the outfits for the music video; from feathered skirts, OTT tops to ultra-feminine floral dresses with giant puffed sleeves, and all-white tennis skirts and tops. It was all so beautiful and aesthetic. All the settings were beautiful and very summery.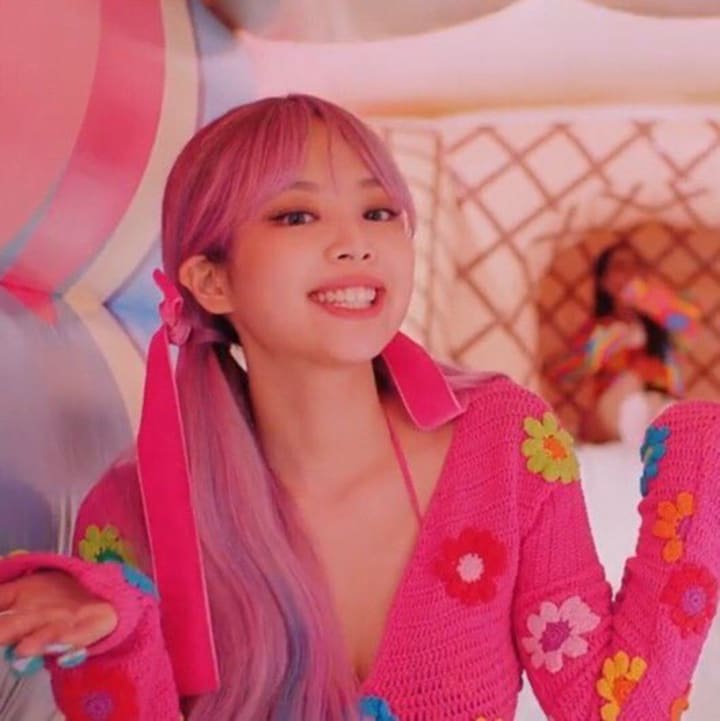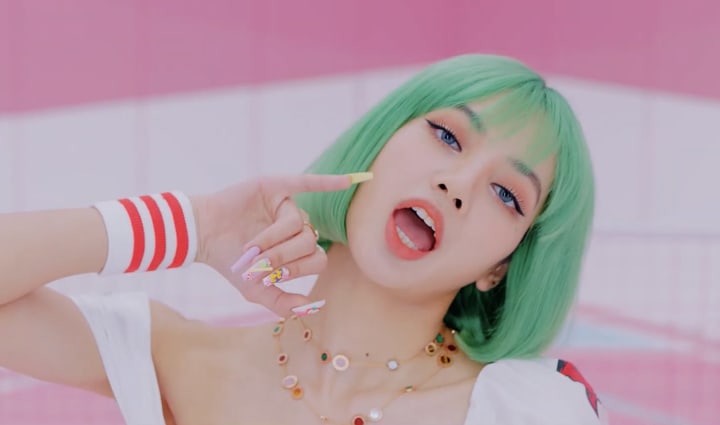 Also, the pink hair Jennie and lime green hair Lisa is really a blessing to us. Jisoo, our visual was stunning with the outfits, pink headband, and makeup. Rosé!! She always manages to catch my attention without even trying. She looked gorgeous as always. Selena's outfits were really beautiful and bold making her more eye-catching than ever.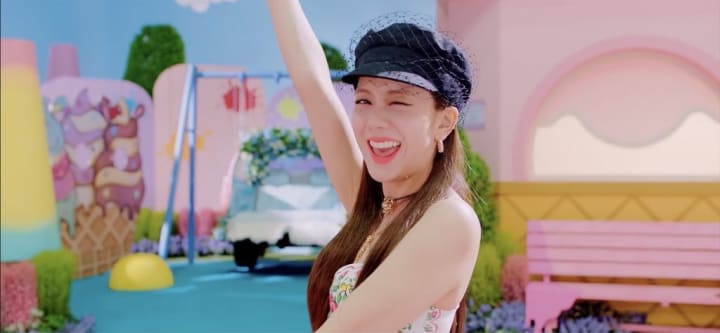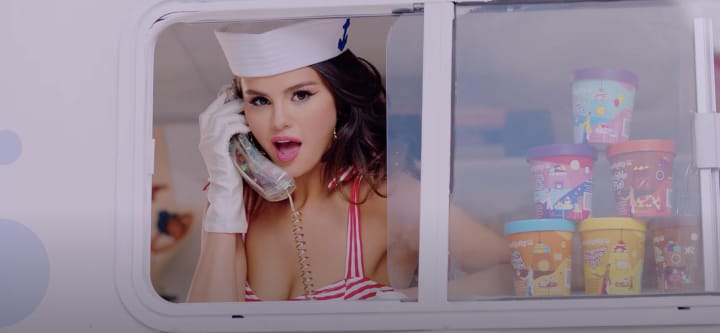 They all are very talented girls and deserve all the happiness and recognition for what they do. I am really happy about this collab and hopefully, they get to have more awesome collabs like this in the future. I enjoyed the song and the music video a lot. Selena Gomez and Blackpink never disappoint.
Stream Ice Cream.