Jimi Hendrix: The Original Space Cowboy
Black Cowboys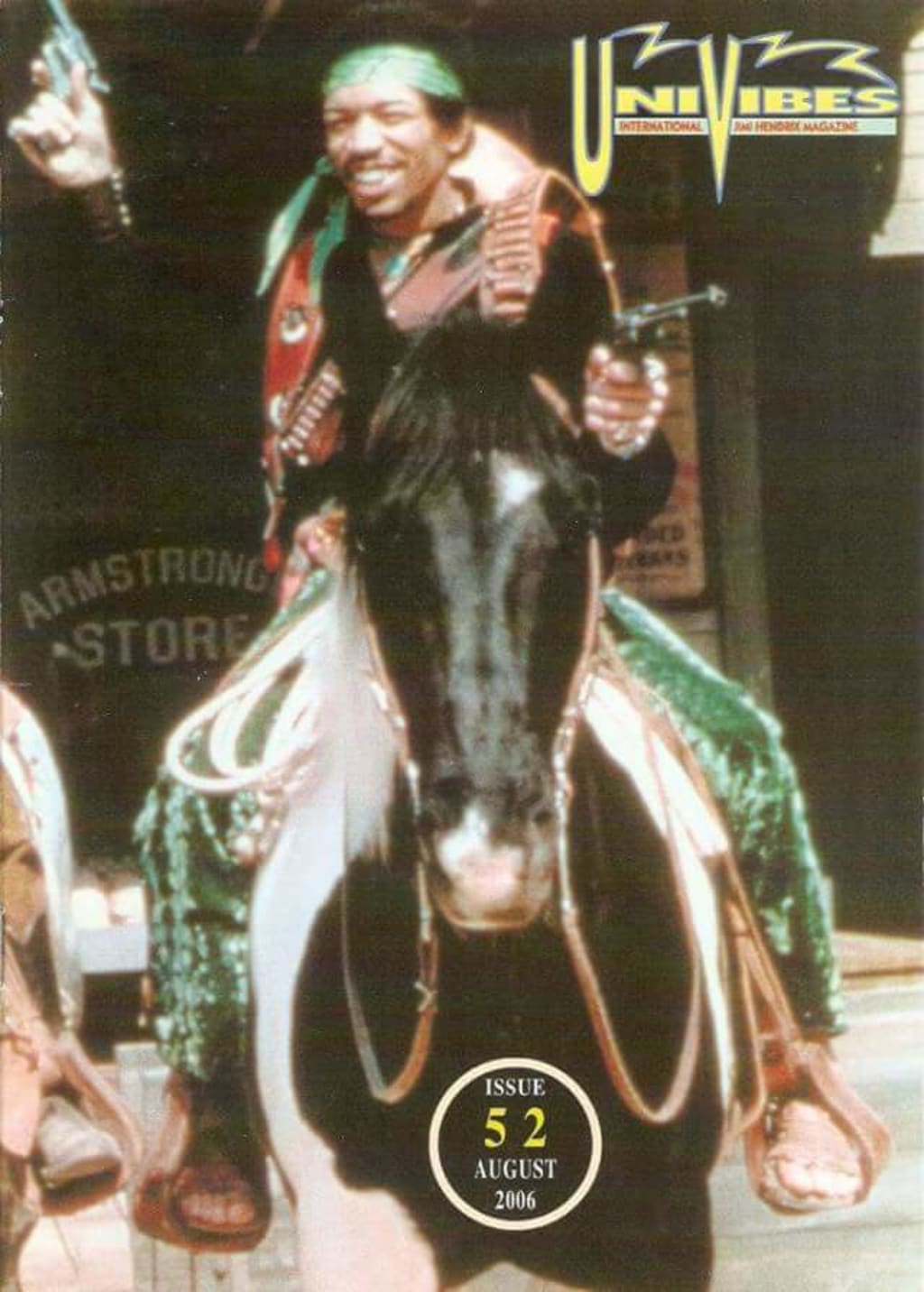 "Sorry for the tune up between time but what the Hell Cowboys are the only ones who stay in tune anyway."
-Woodstock Performance 1969
Jimi Hendrix was a Black Cowboy philosopher on stage as well as a reckless guitar slinger with a conscience. His mission at the time of his demise in 1970 was for his music to be accepted by Black folks, something he wanted more than anything.
Jimi had Nashville Roots as he and his friend, bass player Billy Cox, lived there after being discharged from the Army. He appeared on Nashville's Night Train Music Program as "Jimmy Hendrix and his Magic Guitar" in 1962.
Jimi and Billy put together a band called "The King Kasuals" and played gigs around Nashville such as Printer's Ally and along Jefferson Street. During this time period, Nashville was a mecca for Blues players and Jimi soaked up the Blues style. Jimi credits Nashville as the place where he really learned to play guitar. This astounds some folks, as they think of Nashville as strictly Country Western.
Jimi was way ahead of his time in many aspects; his music was one of them. He wanted to take his music in another direction but the world was robbed of that and Jimi. Those who knew Jimi like my friend Rosa Lee Brooks believe he was making his way back to the USA when he was taken from us. Rosa Lee was his lady, who he recorded two records with before his supersonic rise to fame: My Diary & Utee in 1965.
Rosa Lee recalled that she and Jimi had planned to go horseback riding on the beach but somehow just never got around to it. She also said that he loved Western TV shows and Western style shirts and vests. From the wide-brimmed Westerner style brand cowboy hats and Indian moccasins to the white fringed vest he wore at Woodstock in 1969… he was a cowboy before cowboys were cool.
One of my favorite album covers is Jimi Hendrix Smash Hits [1968] where Jimi, Mitch, and Noel are dressed in cowboy garb sitting on horses in front of an old west saloon. I often muse about what kind of authentic but science-fiction fantasy Western Quentin Tarantino could have made starring Jimi Hendrix: The Original Space Cowboy. It would undoubtedly have a convoluted plot and some out of this world special effects with a gritty texture and a Ghost Rider essence to it... Spooky.
His horse would be similar to the one Sam Elliott rode in the movie Ghost Rider, also starring Nicholas Cage. And of course Jimi, as the hero, would have supernatural abilities along with his magic guitar. There would be an array of bad guys that he sends to their judgement as well as a beautiful heroine he rescues along the way.
Better yet, how about Jimi in a Western based on the song "Ghost Riders in the Sky?" The plot would follow the lyrics of the song and explain how those riders due to their evil ways ended up trying to catch the Devil's herd in the sky. When Jimi died in 1970, he was dispatched to redeem those cowboys by having them do good deeds in today's crazy world... now there's a great movie!
Rosa Lee Brooks and The Brooks Project in Los Angeles are keeping Jimi's Spirit Alive and "Bringing Jimi BLACK." With all the buzz about the current Hip-Hop/Country wave, I think that Jimi might have done it sooner had he still been here, as he was a connoisseur of all music.
I myself can hear and imagine Jimi's version of "Ghost Riders in the Sky" with his spooky lyrics…
-Some People Called Him A Space Cowboy.