The Singing Black Cowboy Blues
Black Cowboys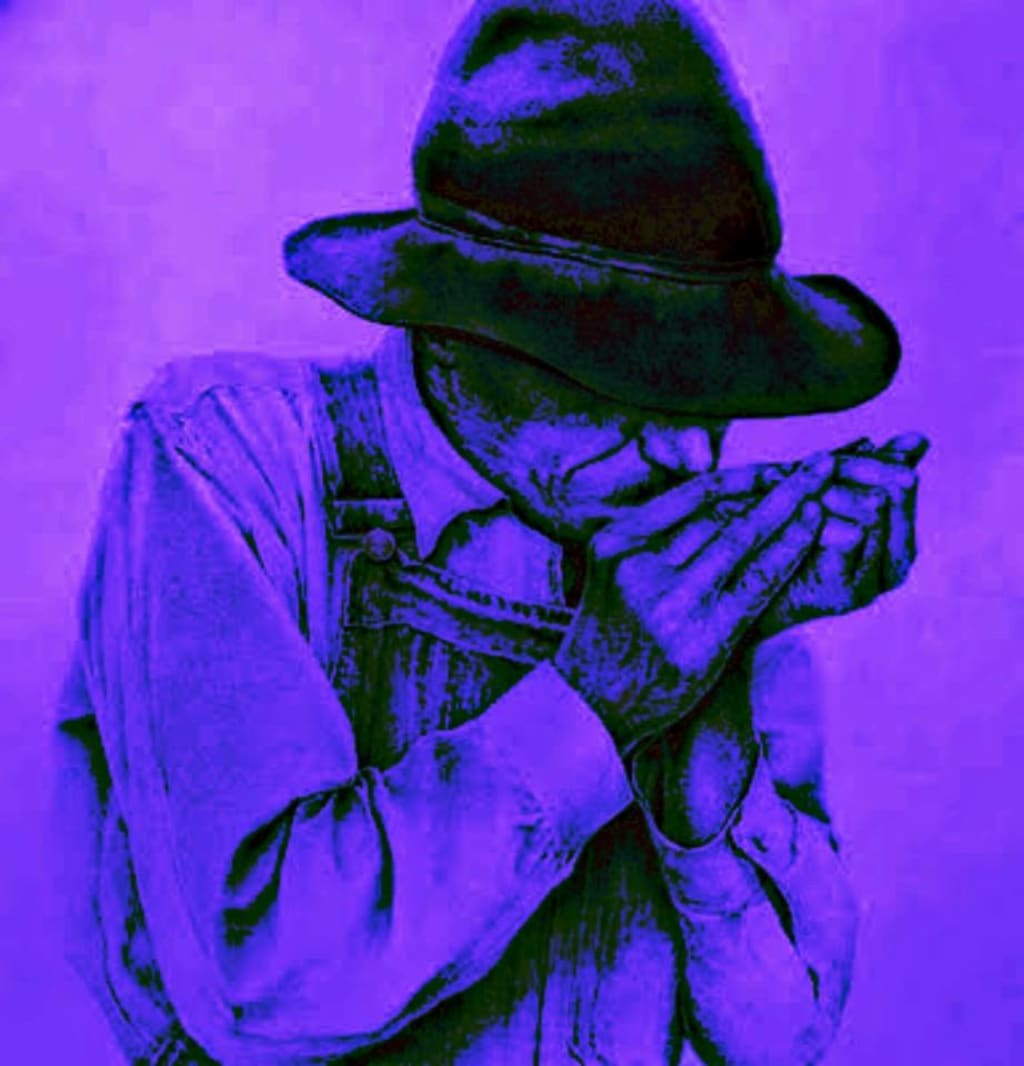 "Away out there in Kansas
So many miles Away
The Colored Folks are Flocking
'Cause they're getting better Pay"
I was exposed to all genres of music growing up in the diverse San Joaquin Valley of Central California. My parents on both sides listened to Country Western Music. My uncle, Ford Chaney, was the first Black Singing Cowboy I knew, and he could Yodel with the best of them. As a kid I thought the Yodeling was hella funny, but as an adult I realized how talented and unique it was. To this day, I think of County Western Music as Blues with a twang; they are both a vehicle for storytelling.
The Blues is a twentieth-century musical form that had its origins in the nineteenth century along with the lore and imagery of The Black Singing Cowboy.
Black Cowboys brought the elements of The Blues to Cowboy Music even though history, and Hollywood omitted and white-washed their contribution. Black Cowboys sang what they knew, and that was music from the Deep South and freed slaves rooted in Blues and Church Songs. This distinct sound originated in the cotton fields and migrated to the Western Plains along with what would become the Singing Black Cowboy.
The Freedmen gravitated towards rodeos and ranch hands because those skills were in demand in The Wild West and it afforded them more respect than the usual menial jobs available to Blacks at the time. A typical Trail Crew of eight usually included at least two Black Cowboys.
Black Cowboy songs were used to soothe the cattle, keep the Cowboys themselves awake through the night on their watch, as well as entertainment.
The Field Holler was loud, musical, short, rising-falling and breaking into falsetto created by slaves and sharecroppers. Field Songs had a steady beat while the Field Holler had a flexible rhythm that was adapted by the Black Singing Cowboys. In 1927, Jimmie Rodgers brought Yodeling to the forefront in his song 'T For Texas," and from there it morphed into The Blues and eventually Country. In 1931, Johnny Weissmuller even incorporated Yodeling into Tarzan's iconic wail as he swung through the jungle.
All Cowboy Songs tend to evoke feelings and visions akin to movies in your mind… your brain then creates your own soundtrack. I myself always envisioned Black Cowboys sitting around a campfire singing soulful Cowboy Songs under a black velvet sky lit by bright stars shining like diamonds.
"Home on the Range" and "Git Along Little Doggies" were said to be written by a retired Black trail cook and were first mentioned by Owen Wister, a western novel author, in 1893. "Cotton Eyed Joe" was another Black Cowboy Song that was popular after The Civil War.
Vincent Jacobs, a Texas Black Singing Cowboy born in 1932 in Huffman, Texas, was not aware of any famous Black Singing Cowboys and western movies as he lived in a rural area growing up. He favored the harmonica and wrote his own lyrics to "Ghost Riders in the Sky" when he was ten years old.
"An Old Black Cowboy riding along one dark and windy day
He rides along the Devil Herd as they ride on their way
If you want to ride forever, riding in the sky
Ride along, Black Cowboy, Ride
The horse was shining black with sweat as they ride on their way
They been riding at them for a month
They haven't caught em yet
If you want to ride forever, riding in the sky
Ride along, Black Cowboy, Ride
Yippee, yi-o
Yippee, yi-a
Ride along, Black Cowgirl, Ride"
-Vincent Jacobs
Texas Black Singing Cowboy