How Eddie Van Halen Inspired Me
Lessons from a guitar virtuoso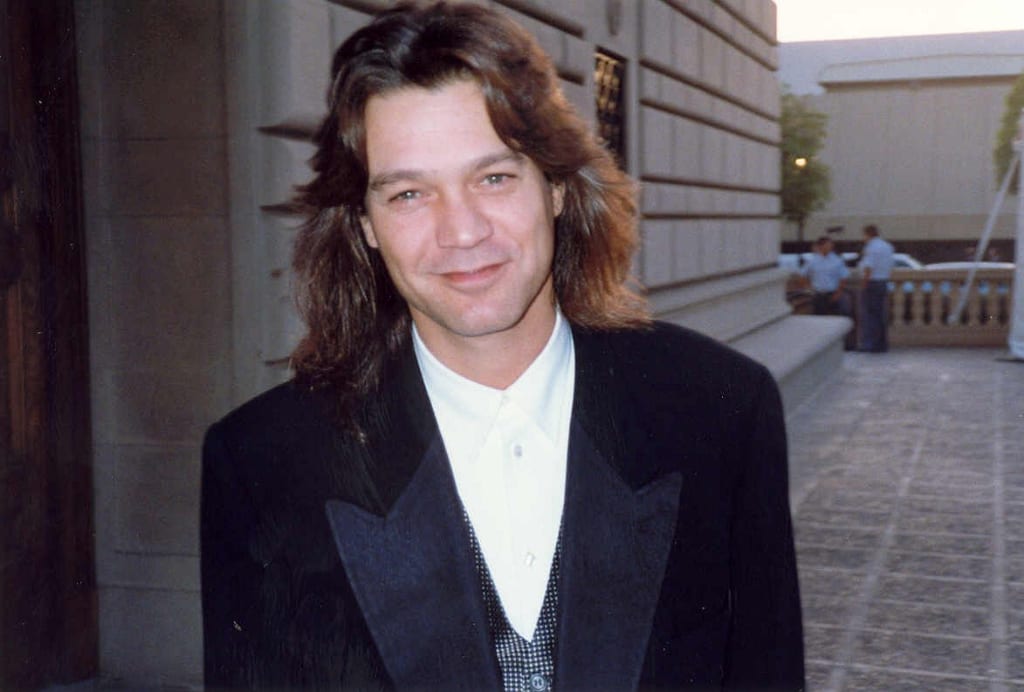 Credits: Alan Light | Wikimedia Commons
The night sky will have a new shining star as we mourn another fallen music legend, Edward Van Halen.
Eddie had been fighting cancer for over a decade, and recently doctors discovered his lung cancer metastasized to his brain and other organs.
Valerie Bertinelli, Eddie's ex-wife, and their son, Wolfgang Van Halen, both posted a heartbreaking tribute to the rock star:
The rise of Van Halen.
Eddie Van Halen grew up in Nijmegen, Netherlands, with his younger brother Alex. Music was in the blood, as their father was a multi-instrumentalist.
Eddie was a self-taught musician, and he never really learned to read music. He started playing the piano like his father but would mostly improvise throughout performances.
The family moved from Europe to Pasadena, California, in 1962.
Eddie and Alex Van Halen formed their first band at elementary school called "The Broken Combs." Eddie would frequently confess that this early band gave him the desire to become a professional guitar player.
The brother's first official band was called "Genesis; after a while, they changed to "Mammoth," and later to "Van Halen."
Signature two-handed tapping.
Eddie revolutionized electric guitar playing with a unique approach to the instrument and introduced innovative techniques that have inspired generations.
Some of the more relevant innovations can be linked to the Floyd Rose locking tremolo system, effects pedals, and amplification.
Countless guitar players worldwide have followed Eddie's style, primarily influenced by how he solidified the two-handed tapping technique.
The guitar virtuoso can also be considered one of the founding fathers of Heavy Metal as we know it.
Hereunder are 10 lessons I have learned from Eddy Van Halen:
If you want to be a rock star or just be famous, then run down the street naked, you'll make the news or something. But if you want music to be your livelihood, then play, play, play and play! And eventually, you'll get to where you want to be
There are really three parts to the creative process. First, there is inspiration, then there is the execution, and finally, there is the release
It's always about the music, never about anything else.
To hell with the rules. If it sounds right, then it is.
You only have 12 notes. Do what you want with them.
It's always a Catch-22 situation. They hate you if you're the same, and they hate you if you're different.Music kept me off the streets and out of trouble and gave me something that was mine that no one could take away from me.
Obviously you have to have rhythm. If you have rhythm, then you can play anything you need. If you have rhythm and you love music, then play and play and play until you get to where you want to get. If you can pay the rent, great. If you can't, then you'd better be having fun.
A guitar is a very personal extension of the person playing it. You have to be emotionally and spiritually connected to your instrument. I'm very brutal on my instruments, but not all the time.
Most beginners want to learn lead because they think it's cool .. consequently, they never really develop good rhythm skills .. since most of a rock guitarists time is spent playing rhythm, it's important to learn to do it well .. learning lead should come after you can play solid backup and have the sound of the chords in your head.
Rock & Roll is feeling, and after you know most of the basics ... chords, rhythm, scales and bends ... getting that feeling is just about the most important aspect of playing guitar.
Dear Eddy, now that your fight is over, we salute you!
"I am the ruler of these nether worlds

The underground, whoa yes

On every wall and place

my fearsome name is heard"

— Atomic Punk, by Van Halen
celebrities
About the author
I write to find the surrogate writer in me.
Rui is a graduate of the University of Porto, teacher, and life-coach.
He is also a partner of Rock n'Heavy and the founder of ZENite.
Reader insights
Be the first to share your insights about this piece.
Add your insights