He's HXRTLXSS
... "the seasoned artist aims to share his musical brilliance with the world."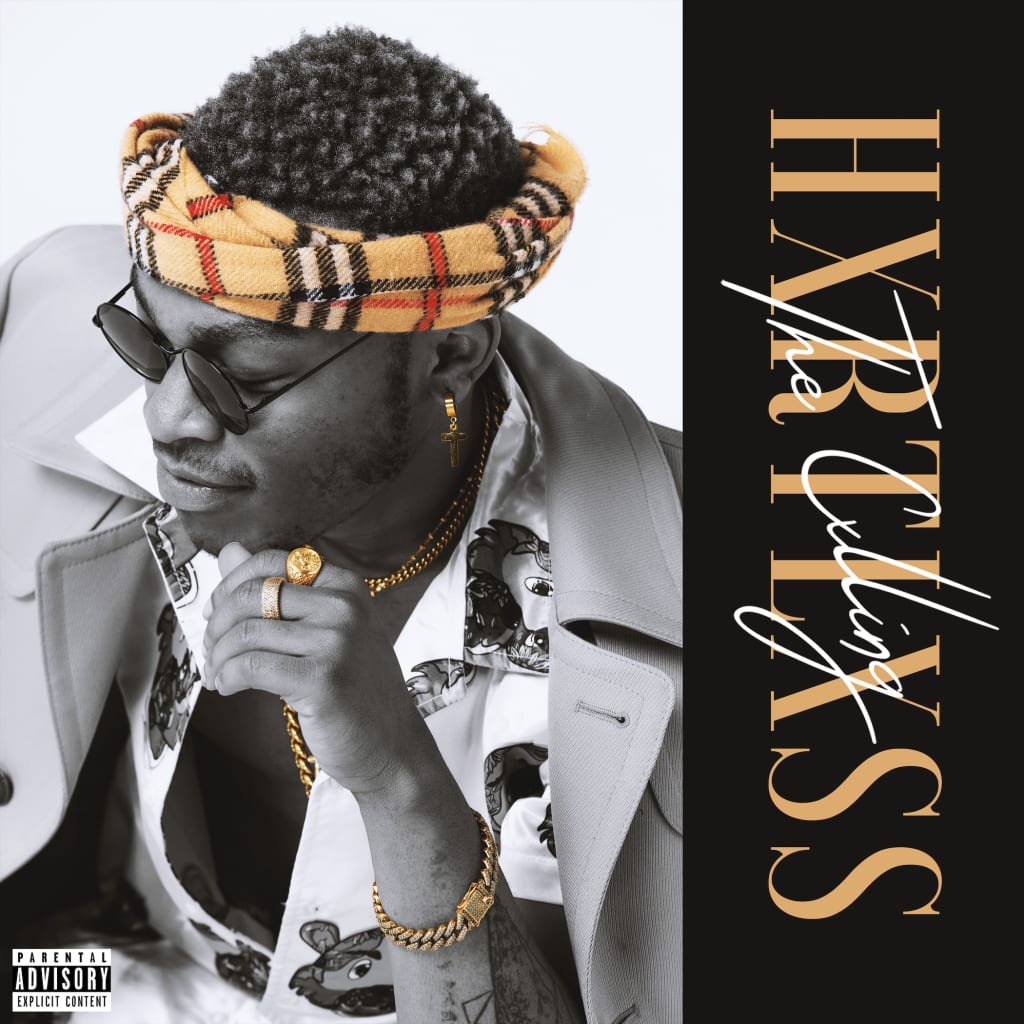 Talented singer-songwriter HXRTLXSS is signed to one of the best upcoming Labels in Miami, GND'Z. His latest song, The Cxlling, is a refreshing new sound. Very expressive music. Pertaining to people who no longer wear the heart on their sleeve
"My stage name stems from a place where I feel I am right now, a lot has been numbing for me emotionally from all sides of my life so it's just forced me to be hxrtlxss." - HXRTLXSS
How long have you been creating music?
Man! Since I can remember honestly! That part of my story is the same as most started in the church and branched out basically haha
What drew you to music?
I consider music a haven for me I'm not good at processing my emotions or dealing with my thoughts properly.. at least through talking but music just allows me to talk about things going on which is weird I guess cause I'm expressing to everyone in the world hahaha but yeah..
Are you signed to a label?
YESSSIR!! I am signed to GooseNeckDufflez ent label (GND'Z) stick ya neck out for the bag guys don't be duckin around!
Do you write your own music, or do you collaborate?
Yeah, I definitely write my own music. There's always inspiration around me.
Tell us about your sound and what sets you apart?
My music is very diverse, I don't subject myself to one sound. I think being able to flow through different sounds is what sets me apart from other Artists. Like I said before, what influences me surrounds me and that determines the direction in which my sound flows.
Do you write and release or do you plan each release?
In the beginning when it was just me, I definitely wrote and released. There was more eagerness for me to get my music out there than to plan and think long-term. Now, with having a team and a label, It's helped me understand the importance behind plan and release. Timing with a release plays a big part.
Are there any challenging aspects to writing and/or recording your music?
Yeah. I would have to say physically writing because I'm unmotivated when it comes to that. I'm a firecracker- I want to get to the mic and go at it. Also, writers block is real. Mine doesn't last long but when it does happen it's pretty challenging, but I always overcome it. I take a step back and recenter myself because it's important to regroup.
Tell us about your latest single, "The Cxlling"?
Man.. this latest single. It has a lot of emotion and passion but in a very subtle and chill way. It does have an influence, it's based off of my past relationship with someone but with me being Hxrtlxss I can't indulge that too much, just me releasing my emotions. *laughs* I'm excited about it surpassing a lot of milestones. The hands that touched this single are excited about it as well, it's a great track. The energy behind it all is amazing.
What is the best song you ever released and why?
Mm, wow. I feel I have yet to release my best song. To be honest, I could get asked this question 5 years from now and Im sure it'll be the same answer because there is always room for growth.
What song do fans seem to favor?
The CXLLING. The tides will change when they see what else I got in store.
Which of your songs is, or do you think would be, fun to perform live?
The song I have in mind I haven't released yet. The song is called 1XM (1AM) and I'm positive it'll be the most fun to perform.
Is there a hidden meaning in your music?
Yes. Control your Universe not your heart- take that how you want. Aha-ha.
Do you create music for yourself or for fans?
Honestly, for fans. It's weird I don't think about myself first considering it's usually me talking about personal experiences. I want to reach people that feel the same way and help.
Has your style evolved since the beginning of you career?
Yes, in a major way. My team definitely helped me mold my style.
Other than fame & fortune, is there something you hope to achieve through music?
Honestly, I feel like If I gave an answer that would be putting a cap on what I can do. I leave that up to my Universe- remember what I said, control your Universe not your heart. All I know is that I will be achieving many different successes.
Tell about a magical moment or positive experience that has happened during your music career.
Honestly I'm living through it right now. My music is playing everywhere, and people are starting to really know me, especially at the club. I got a call that my music was playing in Walmart! I was like "naaahh, f*ck outta here." There's so many things going on right now but to expose all my Golden nuggets would be to open my game room, and Hxrtlxss can't do that.
Who inspires you musically?
Okay look, it's a long list and there are so many categories. My top 5 would be, 1. Childish Gambino for sure, Jay-Z, Drake, The Weeknd, and Roy Woods.
If one artist were to perform at your party, who would get the call?
1000% Saint JHN and he has to break something. Full mosh pit.
What is your favorite/best outlet to connect with your followers Instagram, Spotify, FB, Twitter, iTunes? How would you want them to follow?
Twitter, to be honest. It's easier for me, I have a lot of quick thoughts. I am active on Instagram too- I like to get on live. My Twitter handle is @HXRTLXSS. My music streams on all platforms.
What does the future hold for you?
Greatness. That's what I strive for. Wealth, good health, success, and many accomplishments.
Did I forget to ask something? Something you would like to say, that I did not address.
Not that I can think of honestly, haha.
Links:

Facebook: https://www.facebook.com/HXRTLXSS/

Instagram: https://www.instagram.com/hxrtlxss.jxk/

YouTube: https://youtu.be/akF0R10PhvI

SoundCloud: https://soundcloud.com/nxhxrt

Spotify: https://open.spotify.com/artist/0DL2ODGFpvW77rh0oLjPP4
interview
About the author
Music Fan plus Talented Musicians and Artist equals mySoundmusic
Reader insights
Be the first to share your insights about this piece.
Add your insights