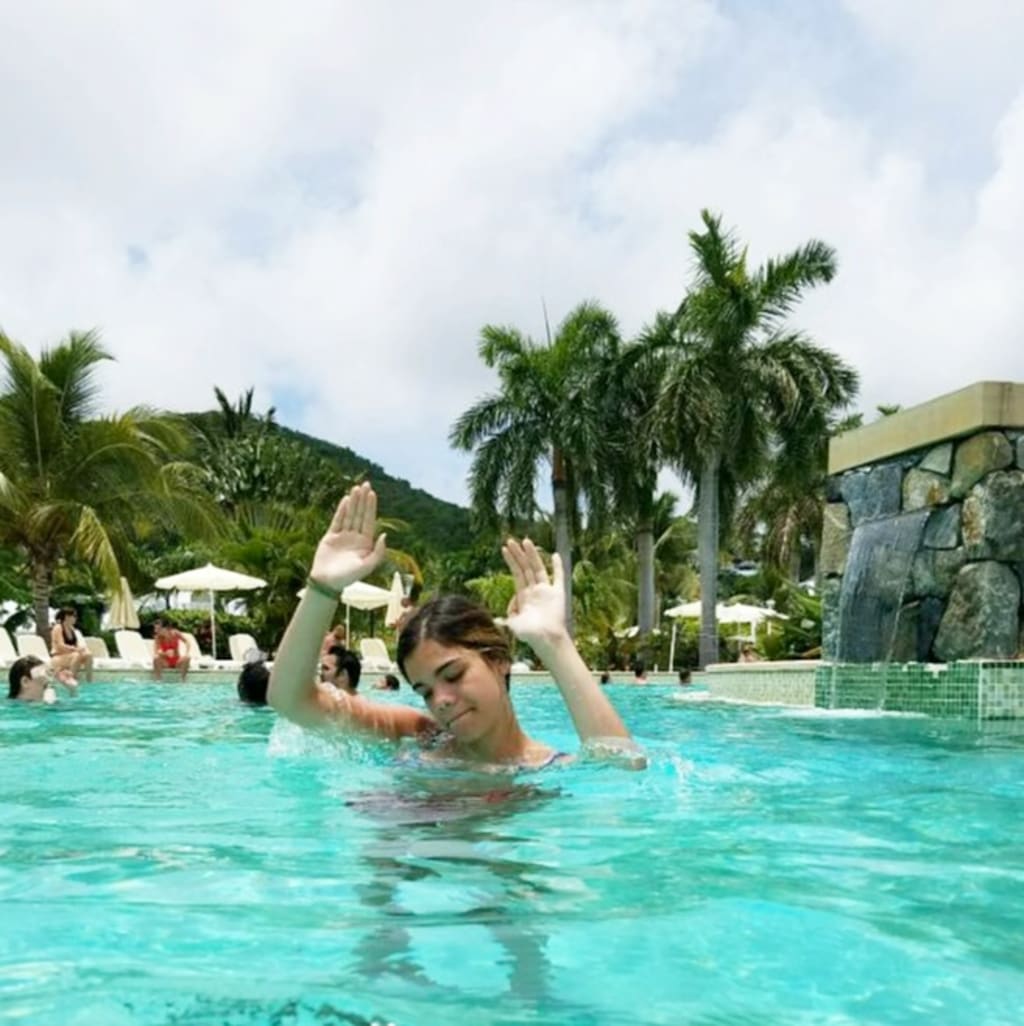 I originally made this playlist to go along with a Valentine's Day present, so each song holds a special meaning to me. With a little tweaking, it could be perfect for any happy and love-filled occasion! These are classic songs that get me moving every time I hear them. From Paul McCartney to Bill Withers, this play list is filled with some great artists!
This play list is filled with oldies but goodies from the 60s, 70s, and 80s. I hope that each of these jams gets your body moving to the beat! Enjoy!
1) "Happy Together" by The Turtles
Kicking off our playlist is this chill classic. The singer's voice is ethereal, bringing you to another place and time—a happier place and time! It's very dreamy and is sure to get you swaying along.
2) "You Make My Dreams" Come True by Hall and Oates
Well, well, well, well, you... are going to be dancing and singing along with this classic. It has a great beat and even better lyrics. Featured in countless romantic comedies, this song always gets my foot tapping and me humming along... okay, singing really loudly and off-key, but don't judge me.
3) "God Only Knows" by The Beach Boys
Unsure where you would be without the love of your life? So are The Beach Boys. This song is perfect when holding your love in your arms and remembering that you're in this together. Fun Fact: The Beach Boys almost breakup many years sooner than they did because they were so jealous of the Beatles' success. God Only Knows where we'd be without their songs!
4) "Brown Eyed Girl" by Van Morrison
Is there anything better than driving with the windows down during the summer with some Van Morrison blasting from the radio? This song reminds me of summers long past and makes me want to get up and dance! Plus, I'm a brown eyed girl. I appreciate the representation.
5) "My Girl" by The Temptations
What can get you singing along better than multiple harmonies and echoes throughout a Motown jam? Go ahead, I'll wait. I love this song. It reminds me of dancing around the kitchen with my family. What does it remind you of?
6) "I'm a Believer" by the Monkees
Were you ever lonely and wondering if there was someone out there for you? This song is for you! It is impossible not to relate to these sweet lyrics or dance to this upbeat song. Fun Fact: The Monkees started on a TV show similar to Nickelodeon's Big Time Rush.
7) "Lovely Day" by Bill Withers
Granted, this song can be a teensy-bit annoying after you've listened to it 10 times in a row because it's awesome. Bill Withers has amazing vocal powers and the voice of an angel. Beware: This song will be stuck in your head for a full week.
FINAL) "Maybe I'm Amazed" by Paul McCartney
End your love-fest with this slow jam by former Beatle, Sir Paul McCartney. The lyrics are so moving when coupled with Paul's beautiful voice and awesome melody. Hold your loved one close in your arms, close your eyes, and be happy for each other and the rock sensation known as The Beatles.
Slow jam, fade to black, end of playlist.
I hope this playlist fills you with love and happiness! Dance and sing along with your favorite people or by yourself for a guaranteed good time.
Music and dancing are scientifically good for your brain and body. So get up and move!
PS Any songs I missed? What song would you have added to this feel good love jams playlist?
Reader insights
Be the first to share your insights about this piece.
Add your insights