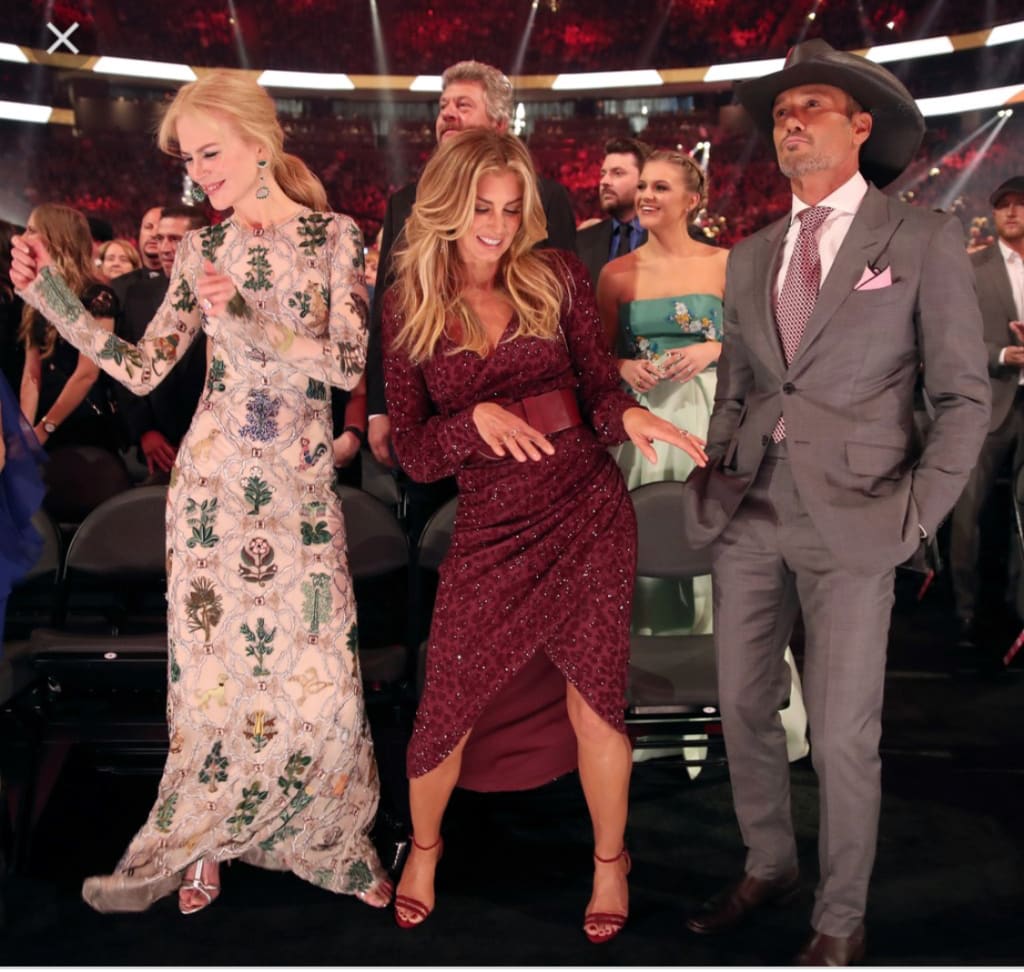 It's that time of year again - award season! The best of music, movies, and performances are being judged; the red carpet is rolling out; awards are ready to be presented. The ACM are a special time for country music where all of your favorite artists get together to celebrate the generate of country music. It's one of my favorite award shows because it always seems like it's one big party of all the artists involved.
Below are my five favorite nominated songs of the American Country Music awards 2018. I hope Maren Morris walks away with as many awards as she can get! Thomas Rhett is another favorite of mine. His album "Life Changes" was on repeat for a week in my house when it first came out... okay, okay, it was really a month.
Keep an eye out for my following post: The WORST of ACM 2018!
"Rich" (Explicit) by Maren Morris
Oh, does this girl have some pipes on her! This is one of my favorite Maren songs. Every time I hear it, I want to get my friends together and dance the night away. (My foot is tapping along as I write this now.) Lies from someone you trusted could take your fun away, but not for Maren. Turn that frown upside down and crank this song all the way up! La la la la da de daaa...
"Heaven" by Kane Brown
Picture this: It's early Sunday morning. The light is barely peaking through the blinds. You're curled up against your favorite person. Ah... perfect.
Kane Brown is able to capture this perfect moment in his song "Heaven." I don't know how you could hear this song and not want to immediately call up your loved one. We don't always need to be so focused on the future, on what's next. We can enjoy our time right here, right now.
"Female" by Keith Urban
"Female" came out right after the Me Too movement started to pick up steam. I'll admit, I didn't love it the first time I heard it. However, after sitting down and intentionally listening to the lyrics of this song, my mind has been changed. Women have been such an incredible part of our world since the beginning—how could we not be?—but we are not always acknowledged for all the things that could not be done without us. This song says a sorrowful and powerful thank you to all the women out there, pushing and striving to be better and to make this world a better place.
"Craving You" by Thomas Rhett feat. Maren Morris
Do you remember your first crush? You couldn't stop thinking about that one special person, you just wanted to be with them. Similar experiences can be described for your first love or the love of your life. Thomas and Maren (that girl is on fire) perfectly encapsulate what it means to fall head over heels for someone. This song has a great beat, a fun melody, and relatable lyrics. One of my favorites!
"Mercy" by Brett Young
Love isn't all butterflies and kisses. Sometimes things fall apart and you're left trying to hold together the pieces of your heart. And sometimes you're still in love and the other person has decided to walk away. Brett Young speaks to that specific pain of knowing there is nothing you can do to stop your love from breaking things off. He is crying for mercy from the pain of heartbreak in this heartbreaking and beautiful song.
Those are my top 5 picks for the ACM awards 2018! I can't wait to see who wins which category and if any of my favorite made it to the top. The performances are sure to be stellar and the fashion will be incredible. Tune in on April 15th to see who wins!
Reader insights
Be the first to share your insights about this piece.
Add your insights