Discover the Captivating Journey of Visionary Artists
Making Magic with Music: Total Hip Replacement & Anyankofo, MiM, & Emilio Lanza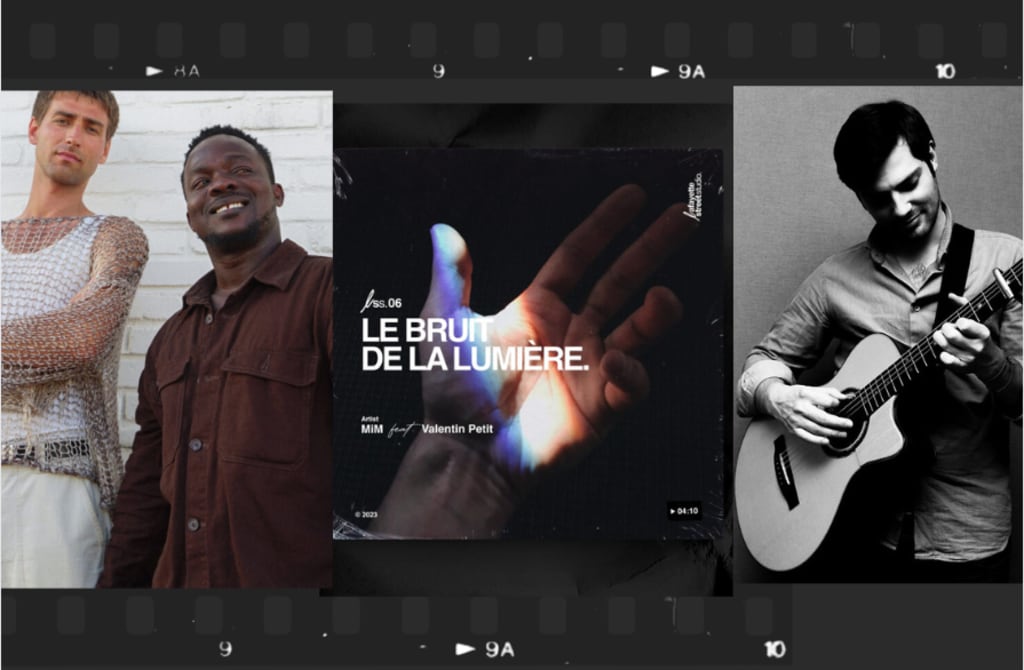 Total Hip Replacement & Anyankofo / MiM / Emilio Lanza
Music has a habit of reaching deep into our souls, bringing comfort, joy, and resonance in the strangest of times. This article brings to focus three unique artists who recently graced the world with inspiring new releases.
Discover the captivating journey of these artists and the stirring influences behind their latest musical offerings. From a unique Danish-Ghanaian band to a Naples-born singer-songwriter and an exceptional producer, their work embodies inclusiveness, perfection, and extraordinary creativity
The Unique Danish-Ghanaian Band's Single "Rain Or Sun"
Discover the unique Danish-Ghanaian band, Total Hip Replacement & Anyankofo, and listen to their new inspiring single "Rain or Sun."
Feel the power of perseverance through their music.
Following their well-received album, international interest was sparked and the band's rise to fame became inevitable. In just a year, 2023, the group had the opprotunity to embark on a whirlwind European tour, delivering 30 impressive concerts across France, Germany, Denmark, and Poland!
Collaborating with renowned musician and producer Kwame Yeboah, singer Nsroroma, and musicians from highlife group Santrofi, Rain or Sun is a beacon of hope for change.
The interplay of melodic guitar strumming, bubbling keys, melancholic vocals, and piercing horns creates a spellbinding audial experience that leaves listeners yearning for more. Additionally, the clear and powerful message of perseverance is one that easily captivates music lovers of all kinds.
Throughout their musical journey, Total Hip Replacement & Anyankofo has demonstrated true expertise and authority in their craft. From Ghana to Europe and globally, the band reaches hearts with their authentic sound and profound musical narratives.
Above all, the profound message of perseverance in their single "Rain or Sun" is a testament to their artistic brilliance.
Without doubt, Total Hip Replacement & Anyankofo has proven to be a band that delights the ears and touches the heart. The band's commitment to their art form has earned them the trust of fans worldwide. With more exciting music in the pipeline, the journey of this unique Danish-Ghanaian band is far from over.
####################################################
MiM- extraordinary producer, exceptional composer
Emilien Bernaux, universally known as MiM, is a gifted music producer and composer from the heart of Paris. Not only does he stir the pot in the music industry with his surprising and innovative approach to composing, but he also founded the Lafayette Street Studio, breathing life into music and sound design.
As the founder of the Lafayette street studio, a music and sound design studio, MiM orchestrates an array of sound waves masterfully, painting the canvas of silence with rhythm and melodies. His studio stands tall as a monument of his music expertise, experience, authority, and trust.
One of MiM's standout tracks that deserves special mention is Le Bruit De La Lumière. Originally made for a film by Valentin Petit, this sonic composition showcases MiM's truly exceptional creativity. It exquisitely conveys the narrative of a character who, after getting struck by lightning, hears every flare of light.
Emilien Bernaux, or MiM, occupies a unique nook in the music industry. His innovative approach, combined with his expertise in music theory and sound design, has proven to be a winning formula. By bridging various distinct music genres, he shapes a new form of sonic expression.
In a nutshell, MiM's soundscape is a symphony where light meshes seamlessly with music. His ability to blend distinct genres and experiment with storytelling through sound never ceases to amaze listeners worldwide.
####################################################
Emilio Lanza - A Naples-Born Singer-Songwriter.
Emilio Lanza, a Naples-born singer-songwriter, often attributes his creativity and passion for music as his life's oxygen.
The art form became a lifeline, engaging Lanza in a world far from the ordinary. It took countless hours immersed in studying the mastery of guitar legends on Youtube, infusing their techniques with his unique spin and translating this into his sound.
Lanza often dives deep into the often overlooked facets of emotions - heartbreak and loss. These raw yet universal feelings have strongly influenced his identity as a singer-songwriter. The transformation of these emotions into exquisite melodies offers listeners a glimmer of hope amidst the chaos.
2015 – A pivotal year! This was when my music took an exciting turn. I had the exceptional opportunity to learn Acoustic Fingerstyle Guitar with a renowned expert, Adam Rafferty. And did you know, I also began sharing my songs online? Yes! It was a year filled with growth, learning, sharing, and incredibly rewarding experiences.

Remember the thrill of sharing my cover of Ed Sheeran's song online? The feeling was indescribable when the man himself shared it! Also, getting to meet and connect with James Bay, both online and in person, added another feather to my cap in my musical journey.
The "Rearview Mirror," a potent metaphor, becomes a mirror reflecting our past – our nightmares, breakups, fears, and struggles. However, the song also carries an uplifting message. A stunning sunset symbolizes the bright future awaiting us, while the struggles remain behind us, just reflections in the rearview mirror.
####################################################
Author's Note: This article is purely for informational purposes. It celebrates the artistry of the mentioned musicians and their work
About the Creator
Inviting music fans to explore new music from around the world
Hip Hop Momma supports and promotes seasoned & emerging artist of all genres ...
Interested in doing an Interview? ... visit https://rb.gy/6zzu3
Reader insights
Be the first to share your insights about this piece.
Add your insights