Den of Ashes—'California'
Recreating the Western sub-genre for the modern times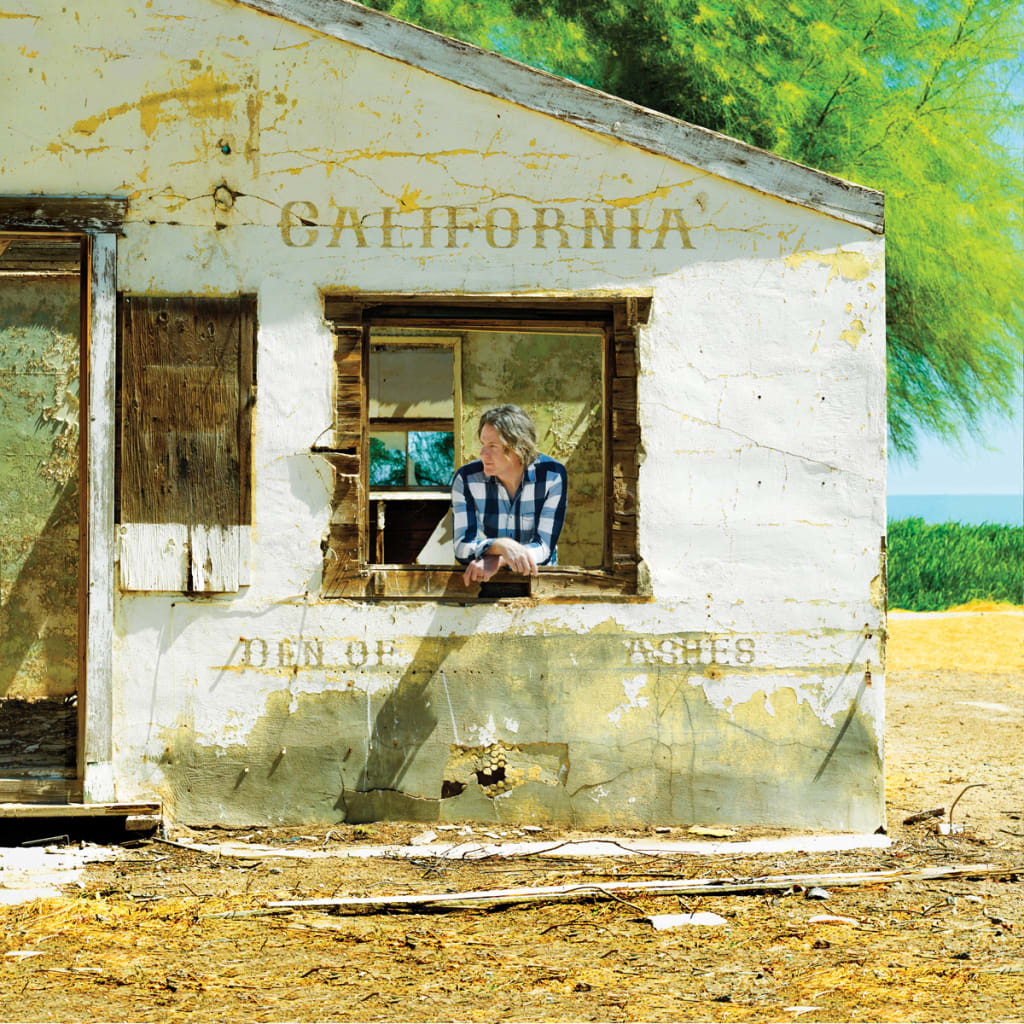 California Album Cover
If you've seen videos for Beck's "Devil's Haircut," Madonna's "Bedtime Stories," and quite a few others, you've encountered the work of Ash. It is no easy feat establishing yourself in the highly competitive field of music videos, but Ash has done it.
But there was another creative fire burning within Ash, and that was his own music. It took a while, but Ash, under the name of Den of Ashes recently came up with California, one of the best Americana/Country/Western albums of 2019 so far, and it will probably remain on that list no matter what.
Now, there is a debate still raging on about what is Americana, Country, or Western, as a specific sub-genre, and where these collide or coincide. Western is usually considered as the music that mainly comes from the people settled in the Western parts of the United States, and through any form of folk, country, or hillbilly music that deals with their lives in those parts.
It has been said that "true" Western music has been missing for decades. Maybe so, but Den of Ashes certainly goes all out to revive it. And it is not just his background in music videos that serve as a solid base for such an attempt, Ash is actually the grandson of early Country & Western artists John and "Texas Peggy" Clemens, who toured and shared friendships with The Carter Family, Tex Ritter, Patsy Cline, and Johnny Cash.
Also, the list of his collaborators on the album certainly mean a promise to those familiar with the current Americana/Country scene; well-known pedal steel guitarist Greg Liesz is here, as are Lili Haydn on violin, Dan Rothschild on bass, and Alex Alessandroni on piano. Add to that a fact that "Blackbird," one of the songs from his initial EP, had over 100,000 plays with no tour support.
But all these predispositions do not necessarily have to mean that Ash has come up with an excellent album. Luckily he did. First of all, he is obviously quite meticulous in his composing and recording process, as it took him more than four years to come with California, as his full-fledged debut.
Secondly, all that hard work and concentrating on the idea of Western life did not end in tense, overcomplicated or overproduced songs, but an easy flowing, relaxed, and perfectly played and sung song cycle. But for the players to be able to create such a piece of music, it is essential to have good material to work with, and that is exactly what Ash comes up with here.
The key is Ash's ability to transform all the wide spaces, the atmosphere, and the mood of the West and present it in such a manner that even listeners who have never set their foot in that part of the US, or United States, will still be able to understand what he is singing about and truly enjoy it at the same time. And it is not only the glory or the dark side of the big Californian centers like Los Angeles and San Francisco, but the "ordinary" everyday scenes and lives presented in songs here like "Canyon Walls," "Hangman," or "Silver Dreams."
From all the dreams and expectations to all the disappointments and glories that can come from them are all present in Ash's music and lyrics on this album. Still, there's an easy flowing element in Ash's music that makes all the highs and lows presented within so palpable for the listener, and California such a good album.
Hopefully, Den of Ashes' tour that is on throughout 2019 will make his music reach listeners it truly deserves.