Ben LaMar Gay - 'Benjamin e Edinho'
The hidden treasures of this Chicago cornetist/multi-instrumentalist and international traveler continue to be uncovered.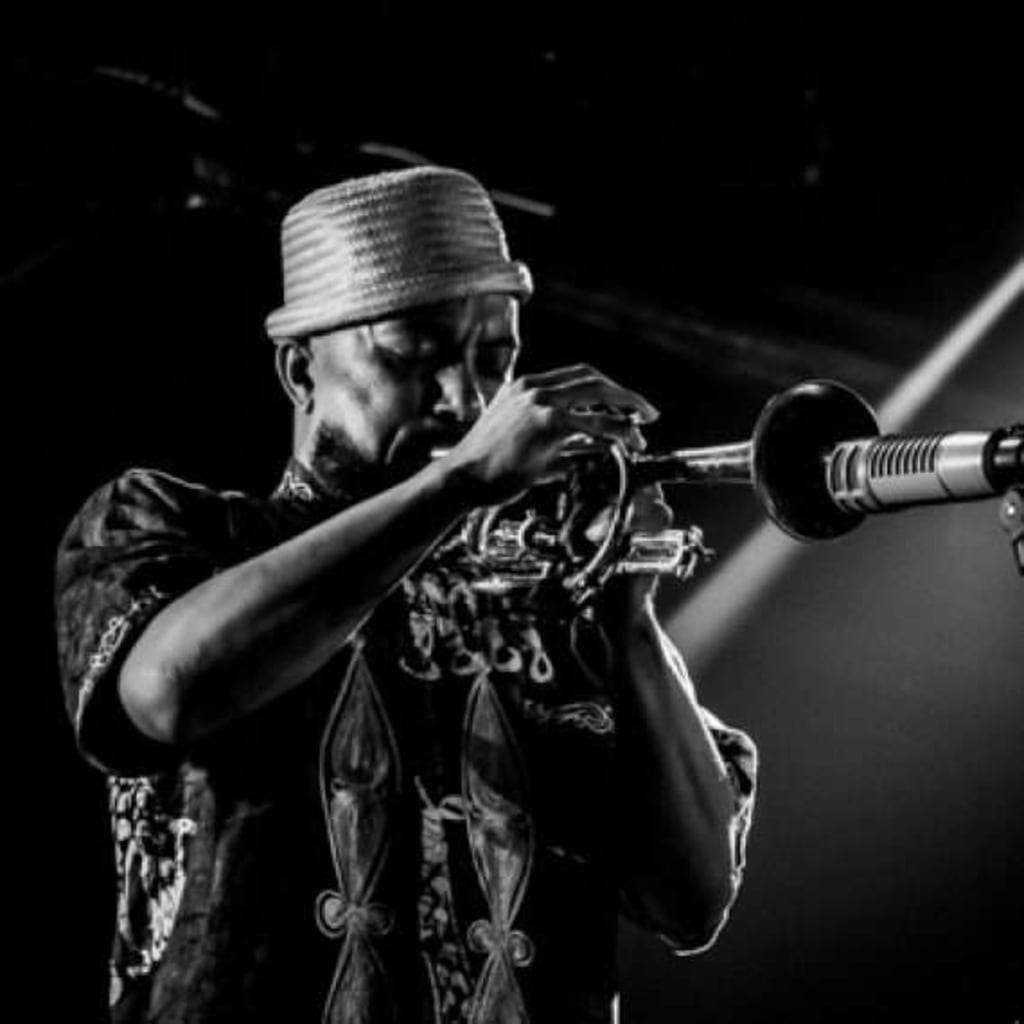 Ben LaMar Gay has been a continuous presence on the Chicago music scene for years now, he is a member of the prominent AACM (The Association of the Advancement of Creative Musicians) and he has been collaborating with the likes of George Lewis, Theo Parrish, and Makaya McCraven. Still, until 2018 his solo recordings were barely to be heard.
Then, out of nowhere, his solo recordings made during the previous period started popping up, during 2018 he started out with three—Downtown Castles Can Never Block The Sun, (a sort of a 'best of' of his unreleased recordings) Grapes and 500 Chains.
Now he finishes the year in full force with a fourth, Benjamim e Edinho, while his label promises that there are three more yet to come! Of course, a logical question pops up, are these recordings worth the trouble, and why hasn't a wider audience caught up with Gay already?
Part of the answer, why he is still a relatively unknown artist may actually lie in the story behind this album, LaMar Gay recorded in collaboration with the Brazilian guitarist Edinho Gerber. It turns out Gay has been traveling for a number of years, actually spending extended time in Brazil, where he recorded with prominent names from that music scene that besides Gerber includes the likes of Celso Fonseca and jazz/funk/samba/Bossa Nova big band Bixiga 70.
The moment "Dere Ma Baby Go" opens Benjamim e Edinho, you realize why LaMar Gay is that second part of the hidden treasure term - equal parts Brazillian rhythms, experimental sounds, and Gay's bluesy vocals, like the whole album, it is a showcase on how you can make music that is essentially experimental in its nature sound quite accessible. In many respects, it reminds of the similar concept applied by Japanese trumpeter/composer Jun Miyake, another kindred soul that has often used Brazilian music as his starting point.
"Swim Swim" sounds as if members of the rock avant-garde band The Residents have joined the party with its quirky changes, but never detracting and actually adding to the composition's accessibility. "Weapons" shows Gerber's brilliant guitar skills, as well as the fact that Gay is an excellent singer with roots in all musical forms.
The instrumental "Golden Thrush" takes us into the territory so familiar to the fans of ECM Records sound, and another Brazilian master Egberto Gizmonti, without sounding derivative for a second.
The track seamlessly leagues into "Totem" probably the most straightforward composition on the album, but also a beautiful ballad that shows Edinho Gerber's skills again, but which, as is the case with the whole album, are never fleshy or in any way try to overshadow LaMar Gay.
"Empregada" shows what melting pot of musical ideas can really produce - a combination of Brazilian and electronic rhythms, understated jazz fusion strands and Gay's almost rap-inspired singing, combined with scat backing vocals. One of the highlights of the album that is already all highlights in the first place.
"Kunni" and "Ye Ye" closed the album in the high style it opened, the first just a set of swirling electronics, bass lines and Gay's excellent vocals, yet another of the album's highlights, while "Ye Ye" the most fast-paced composition on the album injects a healthy dose of funk/jazz with its horn arrangement, something not at unfamiliar to the Brazilian music scene, obviously so familiar to Ben LaMar Gay.
As brief as Benjamim e Edinho is, it just keeps you searching for more. Don't be surprised if after listening to it you not only search out the previous three re-releases but highly anticipate the coming three. Maybe that will give a chance to Ben LaMar Gay to get out of that hidden category.