Raoul Vignal - 'Oak Leaf'
French singer/songwriter comes up with one of the more subtle albums of 2018.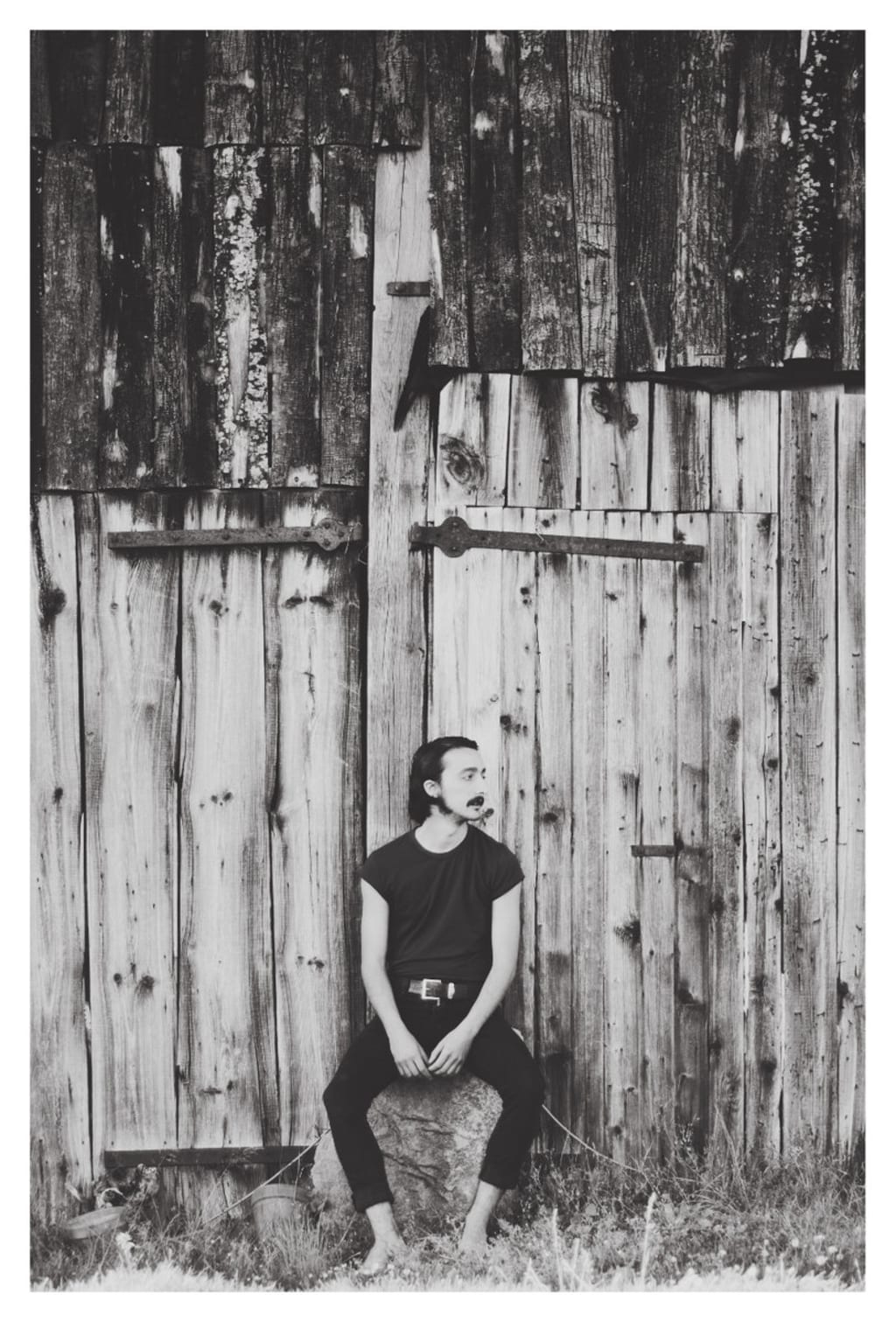 Raoul Vignal
Often, when an artist is coming up with music that is subtle, often gentle, and is not a widely established name, somehow he keeps slipping under the radar of the wider audience. Some do make it, others fall into the shadows, and those that do have an enduring quality eventually reach the ears of more than just a cult fan base, even after they stop playing or are sadly gone. Such was the case with the late, great British singer/songwriter Nick Drake, who has only in the last few decades gotten the wider recognition he should have garnered way back in the 70s when he was still among us.
Mentioning current artists along with Drake's name shouldn't be done lightly. They would need to have at least the compositional, arranging, guitar, and vocals skills at least as close to Drake's as it is possible. Hailing from Lyon, France, singer/songwriter and guitarist Raoul Vignal certainly comes close. On the evidence of his two albums so far, The Silver Veil from 2017 and recently released Oak Leaf (November 2018), Vignal could, in many respects, be compared to Drake.
He has an intricate knack for a good melody line, an excellent guitar picking style, and Drake's sense to arrange his songs with instruments that are often more connected to jazz or classical music but sound like they truly belong in the songs of a singer/songwriter. Vignal's vocals, differing from Drake's, are always quiet and hushed. Some would call them limited, but he is obviously aware of both his strengths and weaknesses in that respect and is able to place them in the mix so that they present themselves in the best light.
The moment Vignal starts picking his guitar and his subdued vocals come in on the opening "Pepa's Eyes," you know that what awaits you in the 40 or so minutes is an equation into late night sounds, certainly confirmed by the introduction of a trumpet, subdued woodwinds, and a vibraphone. "No Faith," with its guitar/piano/vibraphone combination and its jazzy inflections, is proof that often less is more and that you don't need to overburden your music with sounds to make it sound impressive.
"The Dream" is one of the highlights on the album, where Vignal's vocals function the best, and where he shows that you don't need to show off your guitar technique to sound effective. The Bossa-like beat inflections give just that extra touch. Throughout the album, Vignal shows an exemplary touch with small musical details that make his music sound intriguing and enticing—whether it is the addition of a bass on "Blue Raven" or the subtle electronic fills on "I Might."
He is even able to introduce a full rhythm section on "I Have Sinned," making his sound a bit "harder" but still keeping the gentle feel of the whole album. "The Waves" part 1 and 2 are, in a way, Vignal's response to old Fleetwood Mac stalwart "Oh Well part 1 and 2," where "The Waves pt 1" is in no way angry and loud as "Oh Well part 1" but the instrumental "The Waves pt 2" is certainly a welcome interlude that exudes quality.
The closing two tracks, "Mirror" and "The Valve," are what you can call good old-fashioned ballads, where "Mirror," with its vibraphone touches, is yet another album highlight, while "The Valve" shows just how able Vignal is in turning a simple acoustic guitar/voice melody into a full-fledged, almost orchestral piece.
Raoul Vignal might not yet be a name that is much known even in his native France, but on the evidence of Oak Leaf, he certainly isn't an artist that should slip under the radar of any discerning music fan.