Dave Cavalier Returns to the Elbo Room
Celebrating the Chicago club's run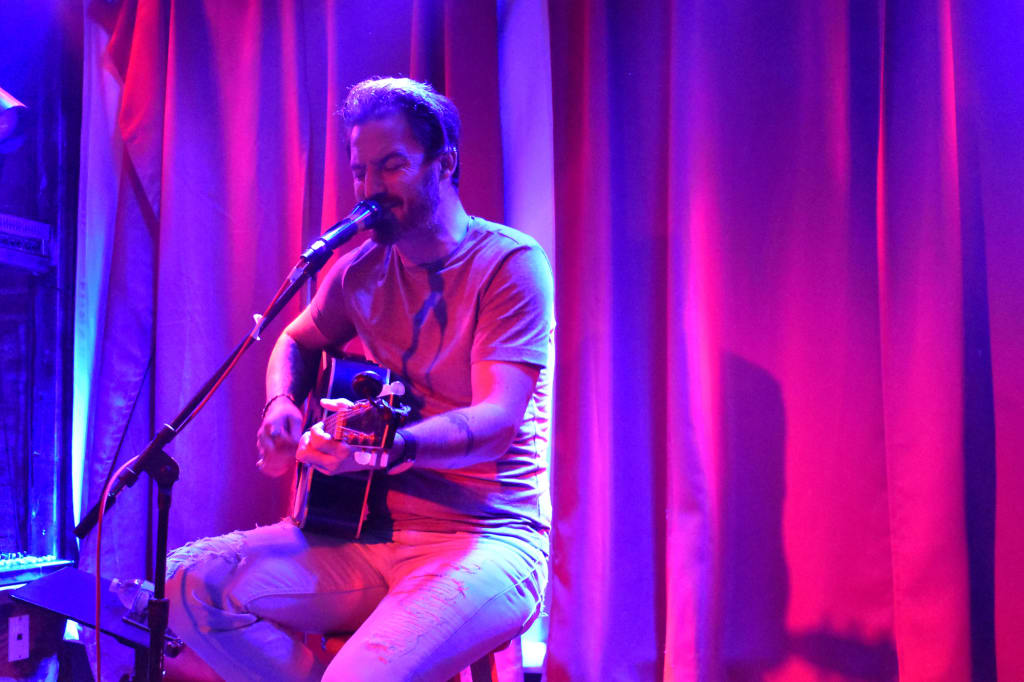 Dave Cavalier at the Elbo Room in Chicago. Photo by Brittany Lambright.
I first met Dave Cavalier at the 2017 Bourbon and Beyond Festival in Louisville, Kentucky. I was impressed with his talent back then and have followed his career ever since.
When I heard that Cavalier would be heading to Chicago to play at the Elbo Room, I made plans to attend the show. It did not disappoint.
There was a lot of history behind the show at the Elbo Room on Lincoln Avenue, which was about to change management from David Cooke and Mick Kallis, who had run the place for 22 of its 29 years.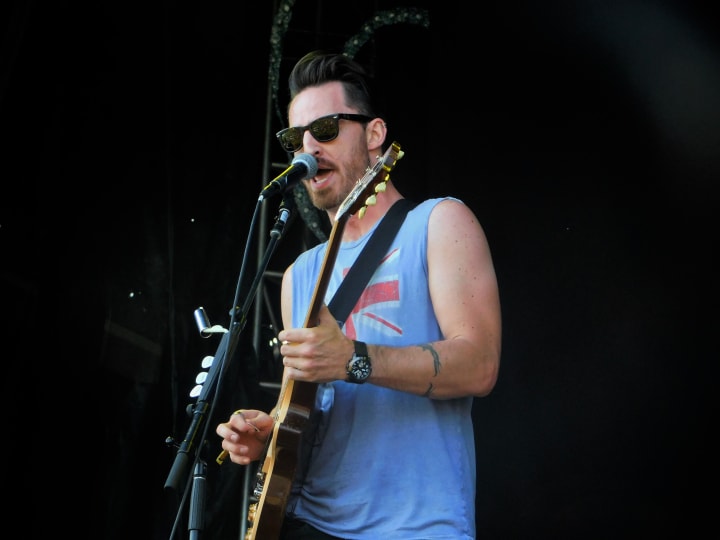 The venue had been home to many live acts, including Smashing Pumpkins, Cage The Elephant, Joss Stone, and Amos Lee.
In fact, the Elbo Room was all about variety, which made it the perfect place for another one of those who had frequented the microphone there, Dave Cavalier, whose music is all about variety.
Cavalier had spent his life in Chicagoland before moving to Los Angeles in 2010. While living in the, Midwest, he was surrounded by music. His father owned a music store and loved his guitar, his mother was a singer. It was local places in Chicago such as the Elbo Room, where he performed many times, Cavalier got his start as a musician.
He moved to California to give his career a jumpstart at the age of 23 and was soon touring with STAMPS as their guitar player. As Cavalier began to write and sing more of his own music, with a distinct combination of blues with an alternative rock and even a bit of pop flair, he made a name on his own.
In 2015, Grammy-nominated producer Hal Winer helped Dave Cavalier release his first solo EP, "Howl." Since that time, he has worked with such music greats as Don Henley, Kenny Wayne Shepherd, and Kendrick Lamar, and Chicago's own blues legend, Buddy Guy.
His music, such as the story-filled "Snap Out of It," is both catchy and edgy, and always thought-provoking. It's an emotional journey for the audience and the performer whenever he plays.
Dave Cavalier still considers Chicago home and that was clear by his audience at the Elbo Room for what he dubbed as a "Farewell Show" to the club that had so many memories from his performances there.
The Elbo Room was filled with friends and family. Even Cavalier's mom was there. It was obvious all of the fans brought along additional guests to see this talented musician for the first time. The staff was also tapping their fingers and singing a few notes with their friend.
Watching Dave Cavalier is a treat as he makes everyone feel like they are sitting in his living room. He's casually seated on at bar stool, lapsing into conversation between songs that you know was not rehearsed. The music and the talk are often of adult nature, never crude or insulting, but not a show you would bring your young kids to.
Cavalier's performances always include a mix of his latest ("Damage is Done," "Famous," and "Rumours" were released in 2019) and some classic covers that he's twisted into a song even better than you thought it could be.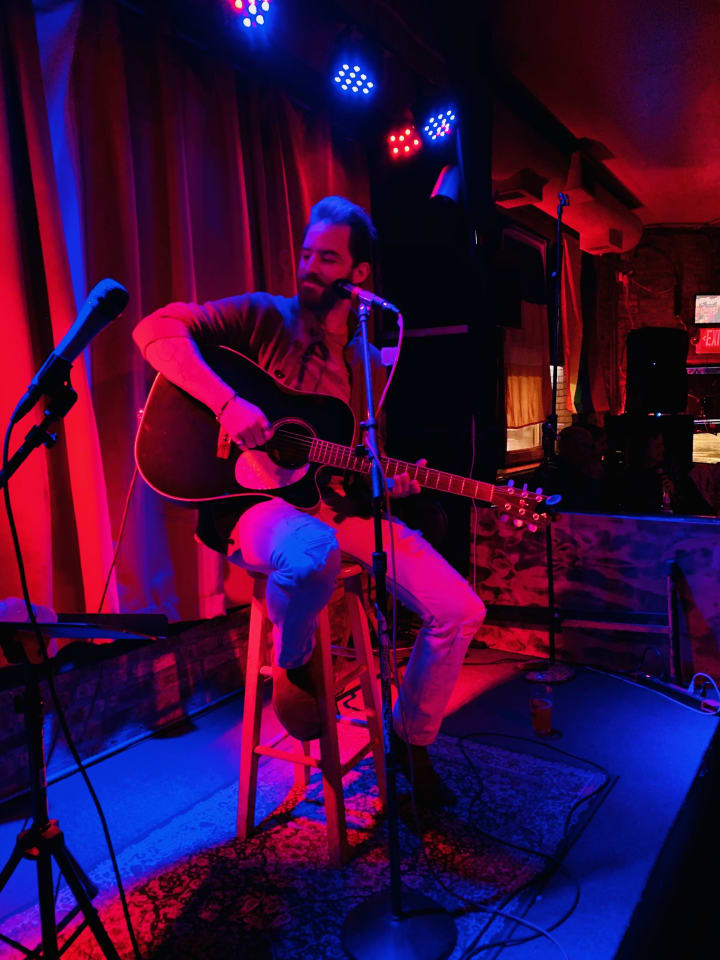 One such song at the Elbo Room was "Ain't No Sunshine When She's Gone," for which he amped up the guitar and the Blues notes.
The most notable find in a Dave Cavalier show are the guitar riffs. This is where your mind wonders to the Blues, as he creates a world for a minute or more where words are not necessary.
After the show and a short visit with the family, it was back in Hollywood for Dave Cavalier. He lives with his wife and is continually working on new music, as well as performing locally and nationally. He is currently getting ready to perform in Austin, Texas, at SXSW.
Until you can see Dave Cavalier live, it's well worth watching some of his videos. They are creations as much as songs. You can see links to the videos, his tour dates, as well as a collection of all his music on his website.
About the Creator
I am a well-published lifestyle journalist, who specializes in travel, food, and wine. I also wrote about music as a teen in the late 70s & early 80s. I'm back at it again, mostly writing about the same bands I covered decades ago!
Reader insights
Be the first to share your insights about this piece.
Add your insights