Coolest Music Themed Funko Pop!
From peppy pop to heavy metal, musicians of many different genres make it onto out list of the coolest music themed Funko Pop! figures.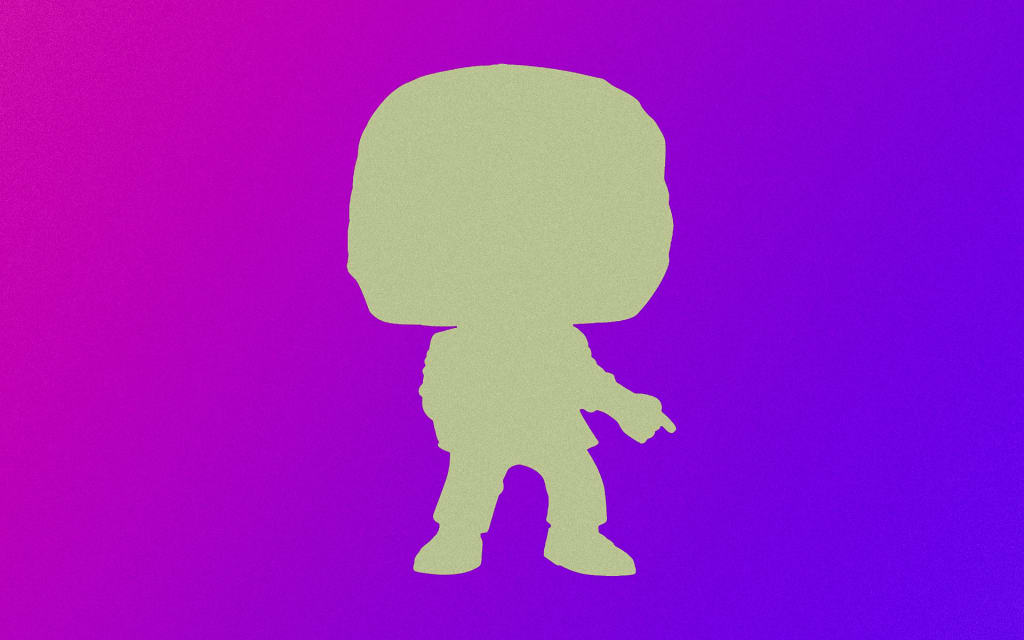 With so many great musicians included in the series, it can be tough to definitively decide on the coolest music themed Funko Pop! figures. Since introducing the Pop! Rocks series in 2012 the line has expanded rapidly, and there are also limited edition versions of some figures with special features like glow-in-the-dark or metallic portions. While many of the Best Funko Pop! Collectibles are based around fictional characters, there are a number of real-life figures as well. Not surprisingly, many of these collectibles are miniature versions of world-famous and legendary classic-rock musicians; however, the series has also incorporated some more modern individuals and a few characters that are quite obscure to most North American buyers. Each of the musicians is worth having for the serious collector, but there are some in the series that stand out from the rest as the coolest music themed Funko Pop! figures.
There are few people who've made as big an impact on the music world as Michael Jackson did—there's a reason he's called the "King of Pop" after all. To represent him in all his glory, Funko put out five different figures of him with each showcasing a major point in his career. Every one perfectly captures a moment of Jackson's career with iconic outfits that he wore for his most significant music videos. It's the "Beat It" figure in particular that is one of the coolest music themed Funko Pop! figures. MJ's career had many high points, but it was the Thriller album's explosion of popularity that took him from a run-of-the-mill singer to a pop phenomenon. "Beat It" was one of the most successful hits from the album and the bold red leather jacket that Michael Jackson donned for the music video instantly became associated with the singer. This vinyl figure perfectly replicates the famous look and the Michael that so many fans first fell in love with.
Ian "Lemmy" Kilmister is one of many adept guitarists that Funko has immortalized in vinyl. Frontman of the band Motorhead, Lemmy was not only incredibly skilled on bass guitar but also contributed to the band's astonishing success with his vocal and songwriting talents. As with many on this list, Lemmy was a musician with a unique and highly identifiable look, with his friendly mutton chops and assortment of hats (mostly collected from truck stops), and this figure perfectly depicts the remarkable musician right down to the crosses on the boots. There are so many personal details on this figure—from the moles on its face to the tiny tattoos on its arms—that make it really something special. Even the shape of Lemmy's bass is spot on. For Funko Pop! collectors this is a fantastic item in the Pop! Rocks series, but it's also a great figure to have as a Motorhead fan to commemorate the amazing musician who passed away in 2015.
Slash, a member of Guns N Roses and Velvet Revolver is mainly known as one of the best guitarists of all time. His talent as a musician is certainly fame-worthy and is enough to put this among the coolest Funko Pop! music themed figures, but Slash has become more than strictly a musician over the years. He also expanded his career to include appearances in many TV shows and movies of varying genres and has come to be something of a pop-culture character because of his unusual style. With a mother who worked in costume design, it's no surprise that Slash developed a dramatic look for himself, and his unique style is summed up well by his Funko figure. Slash is rarely seen without his top hat and sunglasses, so it's only appropriate that Slash's miniature counterpart would have them as well. His guitar has also been wonderfully replicated in vinyl with the classic Les Paul look and a beautiful yellow-orange gradient. Throw in the cigarette hanging carelessly, and the Funko figure is perfect portrayal of the world-famous Slash.
So many of the figures in this series are based on musicians who have had decades-long careers and whose names are known to just about everyone. Gerard Way may not fit that description, but to those who listen to (or grew up listening to) emo music he's a fairly major musician, having fronted the band My Chemical Romance since 2001. He's had a few noteworthy looks over the years and Funko has created three Gerard Way figures to celebrate them. Of the three, it's the Black Parade version that stands out as his boldest and most famous. When My Chemical Romance launched their video for "Welcome to the Black Parade," most fans were surprised to see Way with a very short, bleached hairstyle instead of the longer, black one they were used to. The change paired well with the military-style outfits worn by the whole band and the full look became iconic almost overnight. It was an awesome look for Gerard Way and makes this unquestionably one of the coolest Funko Pop! music themed figures.
This figure stands out from most of the others in the Funko Pop! Rocks series, but that's part of what makes it so special. To most people outside of South Korea, Psy is a one hit wonder and doesn't seem to fit with the big names in this Funko series, but when his song "Gangnam Style" hit the airwaves in 2012, the language barrier didn't stop the whole world from becoming obsessed. Along with the song, the music video also spread like wildfire and has since become the top viewed video on YouTube, racking up over 2.7 billion views to date. The image of Psy in his suits doing the song's unique dance had everyone wanting to gallop along and join in the phenomenon. The light blue suit jacket is the center of Psy's most recognizable look, paired with a bowtie and a pair of dark sunglasses. The outfit looks fantastic in vinyl and the trotting pose makes this figure a stylish memento of a really fun—if somewhat strange—moment in modern music history.
Some of the coolest Funko Pop! music themed figures are ones that are unexpected and this is definitely one of them. Su-Metal is the lead singer in a band called Babymetal. The band is far from mainstream but their unusual sound has led to the band's music videos being shared by various outlets online and has attracted fans from places all over the world. The Japanese band combines heavy metal instrumentals with bouts of peppy J-pop and a trio of sweet, almost child-like voices. The girls typically wear gothic outfits with full tutus that bounce along with their choreographed dance moves, adding drama to their already energetic performances. There is no other act quite like Babymetal, and while there are figures for Yuimetal and Moametal as well, its Su-Metal's figure that has made it onto our list of coolest Pop! Rocks figures since she is the band's lead singer and stands out aesthetically from the other two. The figure is dark and adorable and is a wonderfully odd addition to any Funko Pop! collection.
While these are fantastic Pop! Rocks figures, there are certainly other great collectibles in the series as well. No matter your personal tastes, the variety of musicians incorporated into the Funko Pop! Rocks line ensures there's a figure for every music fan. If you're looking to grow your collection, consider a few on our list of the coolest Funko Pop! music themed figures and be sure to check out the rest of the series too.
About the Creator
Music student and proud Chipotle fanatic. Playing local shows and writing his own music between classes and burritos.
Reader insights
Be the first to share your insights about this piece.
Add your insights