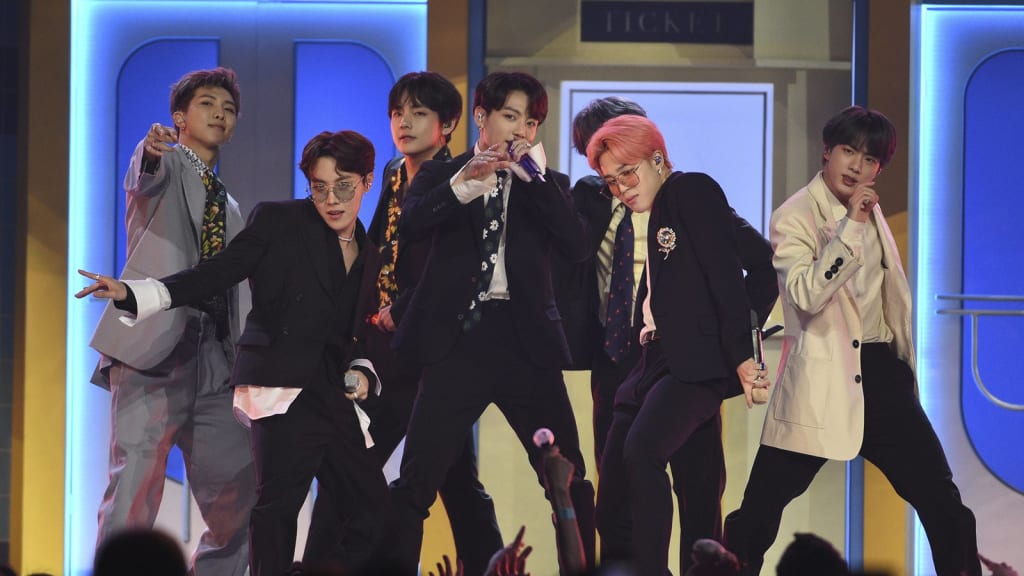 Billboard Music Awards 2019 Credit to Chris Pizzello
Alright ARMY, let's take a moment to digest this bittersweet news of BTS taking a break from the band. BTS announced that they will go on a temporary break from performing and making music together. Though it may sound a bit sad to many fans, it doesn't have to be bad news at all. Each member in the band is highly talented and each individual wants to be able to create something incredible in the music industry without the band. This is completely understandable since the boys have been together since 2013, when they debuted as rookies. Now, 2022 has come and the boys are no longer rookies but rather superstars that have sold-out massive stadiums, broken world records, spoken at the United Nations, and also used their influence to speak out against hate crimes in the United States.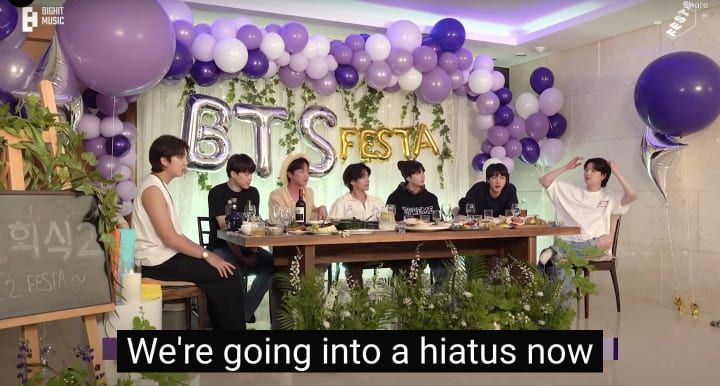 During their live BTS festa 2022 the members dropped the bomb of them going their own way for now. The leader, RM, had a very touching and emotional speech of how he felt about going on his way. He mentioned that he felt a bit guilty because he doesn't want to disappoint many of his fans, but he feels that he should explore his solo career. He also spoke about how he may not be the smartest or the most talented (though many fans could quickly disagree because he is a talented artist) and he was able to take on many responsibilities in society and use his influence for global purposes. RM discussed how he came from humble origins and made it to the top with the help of his bandmates and various supportive people. During his emotional speech, his bandmates also felt his emotions and shared some tears along the way. However, what resonated the most during RM's speech was the he felt the need to take a break from the team because he is part of BTS because himself is not BTS. This resonates because that could mean he wants to make his own impression as an artist and not just feel that BTS defines him, but rather explore his own individualism as a person and artist.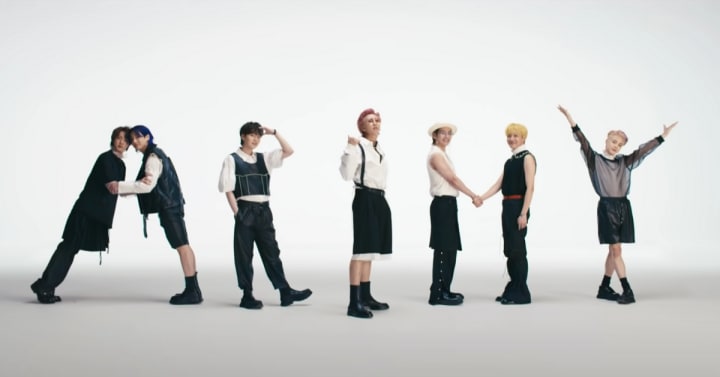 It seemed the boys were holding back their tears but also their own opinions of their break, and mentioned how they were unable to share everything with ARMY. Most fans are understandable in this sense, as they know that their favorite band cannot be open to them all the time and need their own privacy. ARMY is not ARMY without BTS and BTS is not BTS without ARMY. The bond shared between fans and BTS is what has made this fandom so special and the support that fans have given each member is what has been the core of their success. Of course, each individual member of BTS is skilled and talented, but ARMYs have been the glue to their success and feed their motivation to improve and shine.
As always, BTS shared their gratitude towards ARMY because they know how special this bond is and how ARMY must feel about the news. But as J-Hope mentioned, this is just a second chapter in their professional lives. This is just a temporary break where members can be healthy in their own lives and come back together again so they can relearn to be united once again. Being together for almost ten years is a long time for a band to get to know each other and sometimes a break can help each individual realize their own strength and weakness rather than being a singular unit all the time. So cheers to each BTS member and may they continue to strive and succeed in all they do, whether it be their own individual career or back as a team! Until next time.
Reader insights
Be the first to share your insights about this piece.
Add your insights