BIO
Intro to My Story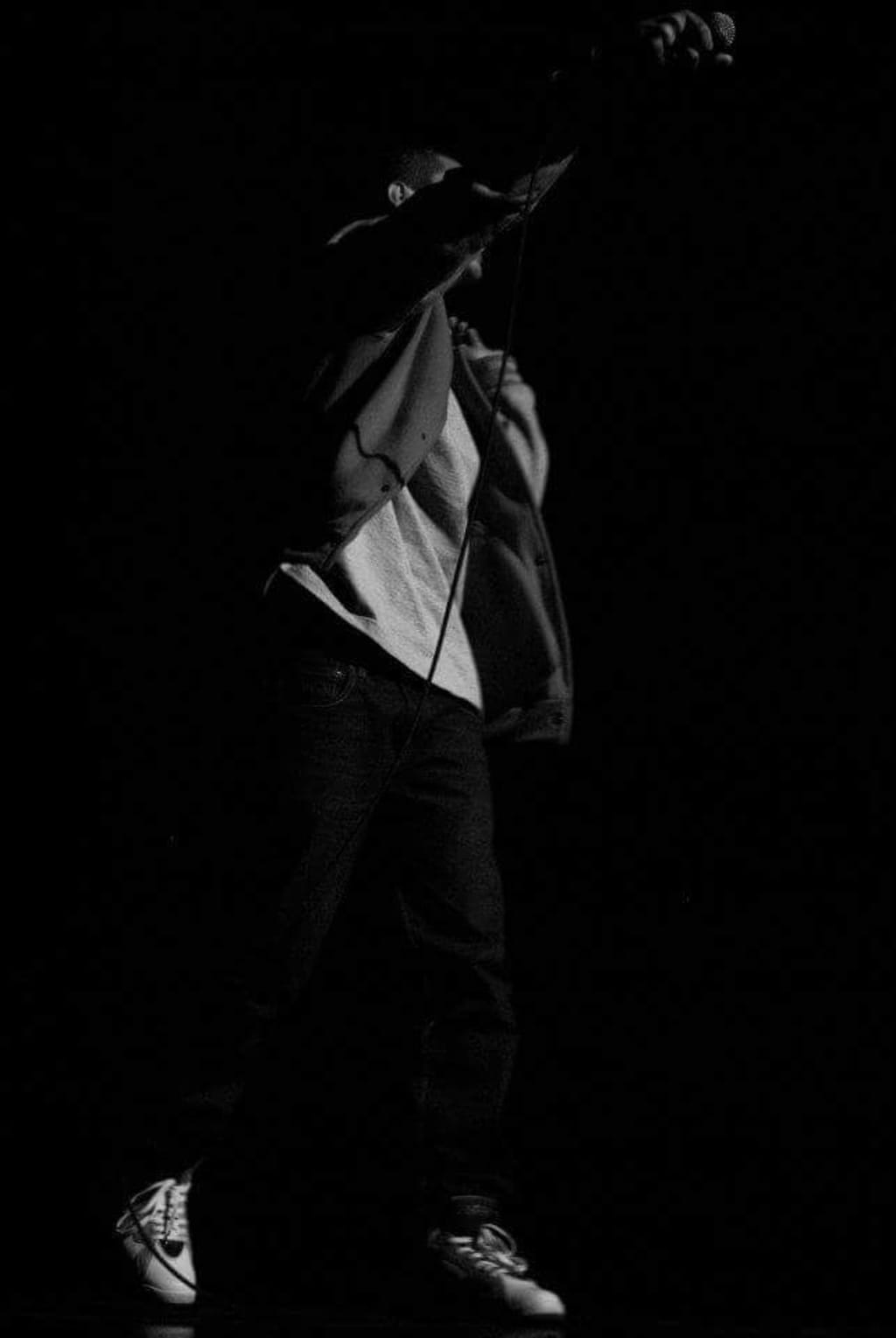 See that kid in the photo? That was me six years ago. I'm 23 now. Look at me—so young, so full of life! I didn't have a care in the world. I was free and ambitious to bring something new to the table. My talent as a young man in high school took me as far as Paramount Studios, I remember. This photo was just the beginning of a journey that would forever mark my life as an artist.
We were halfway through our senior year when the committee decided to throw a Talent Show for the young and eager students. I thought to myself: 'This is it—this is my shot to show people who I am, what I'm about.' I've always had passion for this thing, I really have. Just something about getting on stage and holding that mic made me feel unstoppable—like I was born to do that. Nothing ever felt so right. My first time ever on a stage in front of the whole school—I'm not going to lie I was pretty nervous. But, more than anything excited because I finally had a shot to prove to myself what I was capable of.
The age when I really started doing some heavy writing was at twelve. I was living in Vegas at the time and inspired by Lil' Wayne. It was all just creativity and fun throughout my years, but I feel I began to take it serious about a year, two years ago. I will elaborate on that perhaps on my upcoming entries. For now, I want to focus on the story behind this photo.
After I performed this three-minute piece of creative lyrics on the famous instrumental with the original hip-hop artists, Jay-Z and Kanye West, I gained more confidence as a lover and performer for the culture. Subsequent to this uprising moment in my life, I then came out on another talent show that involved other schools in competition. First place winner would get the chance to go to Paramount Studios and compete in a Spoken Word Contest contributed by Beyond The Bell. I recall the judges being Nick Cannon as one of the main ones, Tyler James Williams from Everybody Hates Chris, and two others. My focus wasn't only winning, but I had hopes of maybe gaining the recognition of one of these judges and a window for more opportunity.
Another three-minute piece about the importance of education and my dreams! I had worked hard to this day, rehearsed incessantly, and had it envisioned in my head how it would unravel. But, just like my first performance, I still got that sensation in my stomach of nervousness. I simply just bowed my head and prayed before going up. Suddenly, a circumstance arises and my CD with the beat that I handed in was lost somehow. I was like "Are you serious?" When I realized I had no other choice but to bust it acapella, I readied myself, mic in hand, holding it tight, inhaled deeply and uttered my first words into a rhymeful blitz. Same flow, same everything–just without the beat.
Before you know it, I was standing in front of a large crowd of awestruck faces—too stoked to even react for a second. All of a sudden, a huge round of applause broke out from the people. Until this day, I probably haven't gotten that much praise all at once in one place. I am not exaggerating. It almost felt like the whole place shook for a moment. I bowed respectfully as I made my way down and just felt at peace. I was no longer too obsessed with the thought of winning, but better yet, equanimous— knowing it will only be the beginning of something great!
Finally, when the moment of truth came, and the host was ready to announce the winner, unbelievably my name was called out as my school team jumped out of their seats and began to cheer. Woooo-woooo! A huge smile broke on my face, I couldn't help it. I was congratulated and given the first place award for the Spoken Word Contest; a small trophy for me to keep and a bigger sized trophy for the school's fancy.
It's always bigger than you. I had not only represented myself, but the entire school and that feeling of respect was just priceless. The only thing that made me feel as if I went home with a monkey on my back was the fact that neither Nick Cannon nor Tyler Williams saw an interest in me. Until this day, I think how that was probably the closest I would've gotten to working with professionals in the music industry.
My dream became real the day I began to pursue it as a career. Despite the setbacks I've encountered, I am exactly where I need to be. Here, in my room, writing this journal entry all conjured by this one photo that reveals a small fragment of my life story. And I will end it with some words a wise man once told me: "The glory is not in the trophy, but behind the story."
Let that sink in…
Thank you for taking the time to read this -- truly appreciate it!