Best Party Speakers with Bass
Party All Night with these Speakers!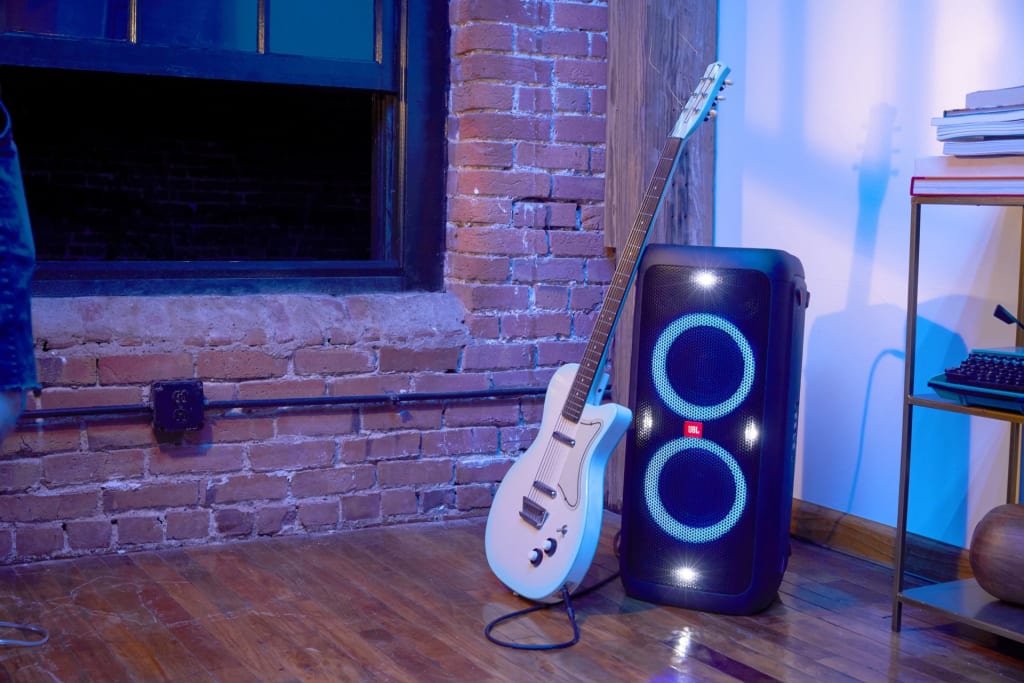 Every once in a while, you need to let loose with your friends and crank up some tunes. And throwing a party is a wonderful way to bring people together. However, a party is not a party without loud music shaking up the floor, and for that, you need proper speakers. So, to help you with this, I have made a list of the best party speakers that will surely make your party blooming. So, without any delay, let's get started.
• Anker Soundcore Trance
Experience monstrous sound in a portable built with this amazing speaker which will give you a beat-driven light show and pair effectively with your party's vibe. It produces mesmerizing melodies by a front-facing 5.25-inch woofer and 2-inch tweeter while a passive radiator fuels low frequency. Moreover, using a custom algorism, Soundcore's proprietary 'Base Up' technology helps to boost up the base in real-time to immediately intensify the party atmosphere. You can also tailor this party speaker's audio settings using its mobile app and connect two Bluetooth-enabled devices simultaneously to let the music do the talking.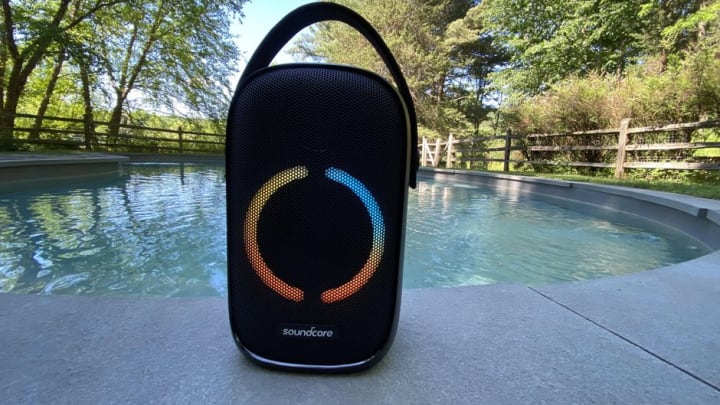 • JBL PartyBox 300
This JBL PartyBox 300 is a monstrous portable party speaker with mesmerizing light effects that not only gets loud but stays pretty crisp while pumping the volume. The speaker houses dual 6.5-inches woofers and three 2.25-inches tweeters that deliver exceptional sound with added bass depth. It has a mic and instrument input with game knobs for karaoke and live music, making sure you or your guests can spice up the party by showing their creativity. Thanks to its true wireless stereo feature, it enables you to wirelessly connect 2 party speakers, giving your party an impressive stereo sound.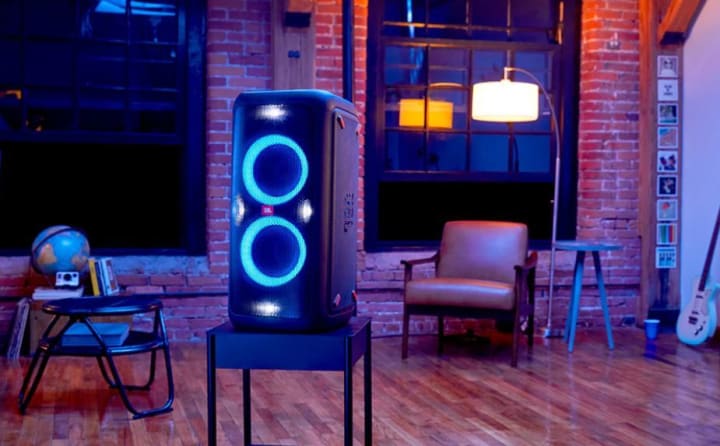 • DiamondBoxx M3
Change the way you listen to music with the unique-looking DiamondBoxx M3 that delivers crisp audio from its beautifully anodized aluminum case. Each of its speaker drivers has its own amplifier totaling four high-res amplifiers for the best possible sound quality. You can even take this speaker anywhere you like and in any weather condition, thanks to its portable built factor. It can jam out your best tunes for up to 40 hours on a single charge and there's also a 2 Carat CZ Diamond that changes colors to show battery level.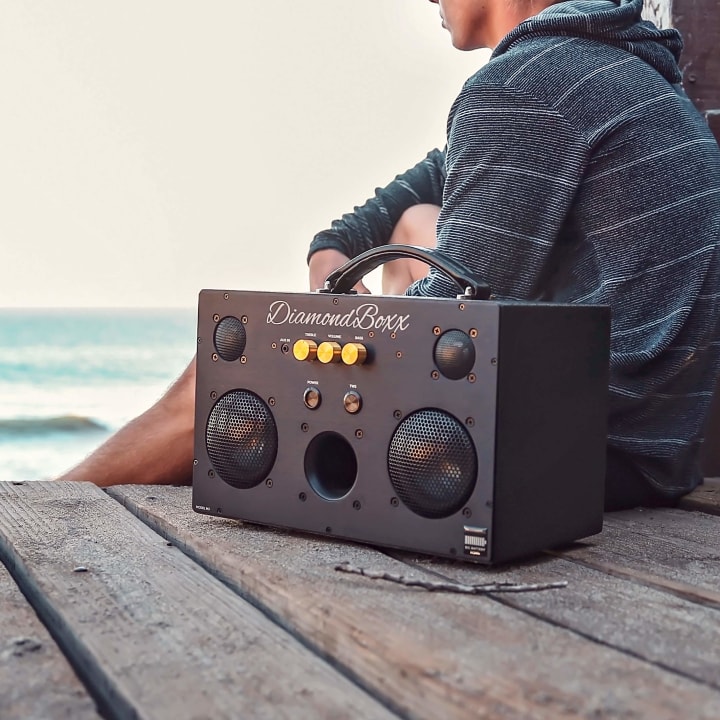 • Sony SRS-XP700 & SRS-XP500
Get a punchy bass and crystal-clear vocals with these wireless speakers that are capable of creating enough sound to fill up the whole venue. With the X-series range of speakers, you will get high-efficiency tweeters and woofers that create clear vocals, and a crisp surround sound feel. The XP700 is designed to fill any crowded venue while the XP500 is designed to give you a great sound no matter what your music preference is. You can select from a variety of different ambient lighting patterns to bring positioning energy to the party or select a soothing shade for a quiet night in. Moreover, with guitar and mike inputs, you will be able to have a live karaoke concert right at your home. When synced and paired together, these speakers will come together to create louder sounds and more beautiful lighting.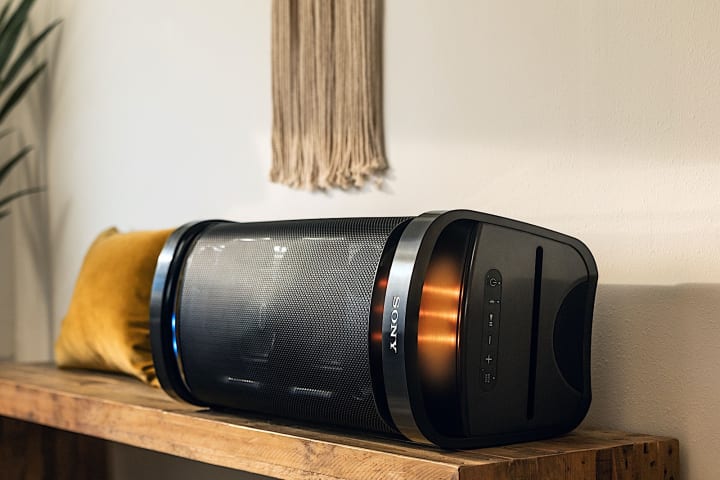 • Toshiba TY-ASC60
Elevate the fun of your get-togethers with this party speaker that is the ultimate tag along to make your experience truly out of the ordinary. with its exceptional tweeter and woofer, this speaker produces extra bass to transform your music reality to a whole new level while the built-in equalizer allows for easy customization of the tracks being played. This speaker features Bluetooth version 2.1 ADR which will allow you to keep your devices synced up to 10 meters away. With a total run time of almost 5 hours, you will be able to keep on dancing until your legs get tired or when the party is actually over.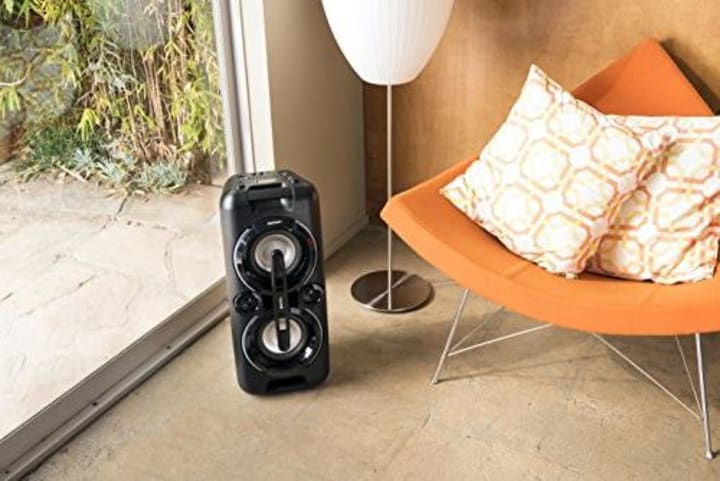 Whether it is a picnic gathering, cultural event, or even a fun house party, these amazing speakers would definitely be your go-to choices. Get them on amazing price ranges from alternatives to Shopify and have a great party!