Be Kind to One Another
One year ago, Canada lost its front man, Gord Downie.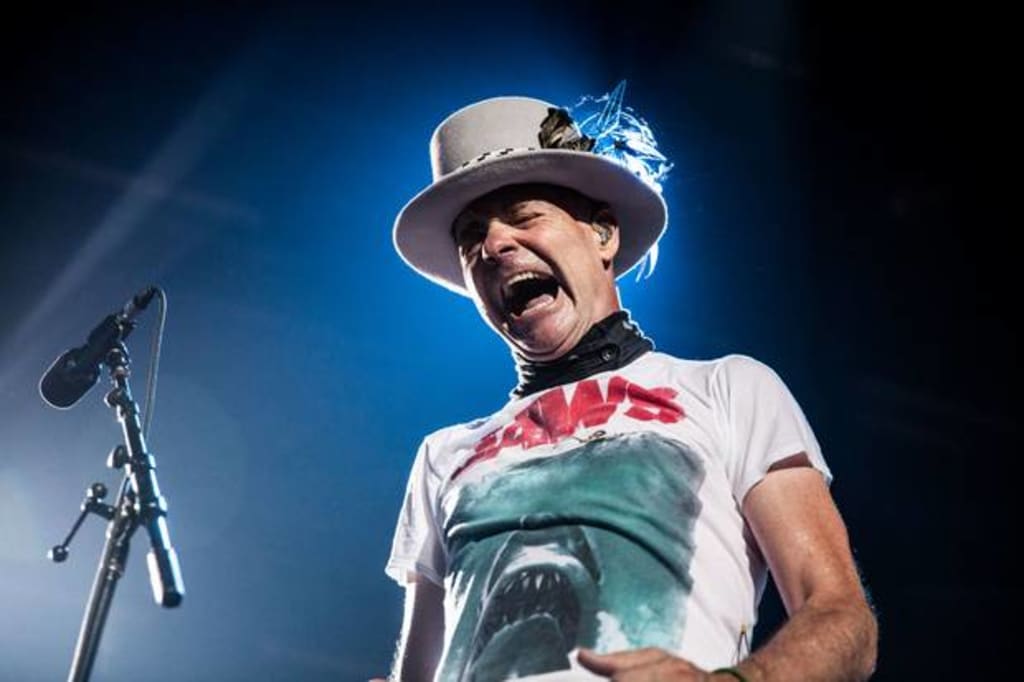 One year ago, I can't believe it's been a year. I still remember driving to work listening to The Edge, when they cut mid song and broke the news that Gord Downie, lead singer & front man for The Tragically Hip, had passed away. I remember listening to them speak of Gord while tears ran down my cheeks. I wouldn't consider myself a die hard Hip fan like most, but I never turned down a song or skipped over one and I absolutely loved and respected everything that band and Gord Downie stood for. It still seems odd listening to a song and knowing that there is a Canada without Gord Downie in it. If you envision a summer in Canada, picture a cottage, friends, good food, great beer and Tragically Hip playing in the background.
"Be kind to one another" was just one of the hundreds of things Gord instilled in Canadians. His words are something that will forever be passed along through out Canada and I truly believe he helped shape so many of us into the kind and compassionate people we are today.
As a year has passed, here are my reflections from the day he died.
This morning news broke that The Tragically Hip frontman Gord Downie succumbed to his battle against Glioblastoma, an incurable form of cancer. Radio stations stopped mid song to break the news, most in tears or at a loss for words.
When I, or anyone, think about Canada's soundtrack, The Hip are the first thing that comes to mind. "Bobcaygeon," "Wheat Kings," "Ahead By a Century," are just a few of the songs that tell a story of Canada. You can learn more about Canada through the Tragically Hip then any history book can teach you.
They have done so much more than give us music. They changed our lives with their vision, with their words and more so with their actions.
Over the course of their 30+ year career, The Hip put out 14 albums, 2 live albums, won 16 Juno awards, were inducted into the Canadian Music Hall of Fame and given The Order of Canada.
Their work spreads far beyond music. Gord's involvement with indigenous rights and one particular reconciliation of one family, whose son was taken to live in a residential school. The child eventually ran away from the school, and started to walk home. Not realizing it was hundreds of kilometers away, he ended up freezing to death.
Downie released The Secret Path, an album and graphic novel which told the story of this boy Chanie Wenjack.
In May 2016, Gord was diagnosed with Glioblastoma. The band announced that they would be doing a final, 15 stop tour of Canada, ending in Kingston, Ontario, where the band originated from. The final show would be live streamed on CBC. The show was seen by 11.7 million people across Canada. That number doesn't include the hundreds of viewing parties, shown at bars, theaters, friends' houses, etc.
It was one of the most surreal moments in my life. I was sitting in my friend's backyard, there were about 10 of us. Fire pit going, and we were streaming the final show. To us fans, everything seemed fine, you could not tell Gord was fighting such a big fight. Watching him do what he does best, he united a country with love. Love for music, love for The Hip, love for Canada. For 3 hours the entire nation sat together, cried together and sang together as Gord and The Hip played their final set.
December 2016 Gord Downie was celebrated by the First Nations, where he was given the name "Man Who Walks Among the Stars."
Today that is especially true.
His star will always shine bright. He will be missed by Canadians everywhere.
Tonight when we go home, put on your favorite Tragically Hip record, turn it up a bit louder look up to Gord above and say "Hey Man Thanks!"
bands