Austin City Limits 2017 Recap
A Look Back at This Year's ACL Fest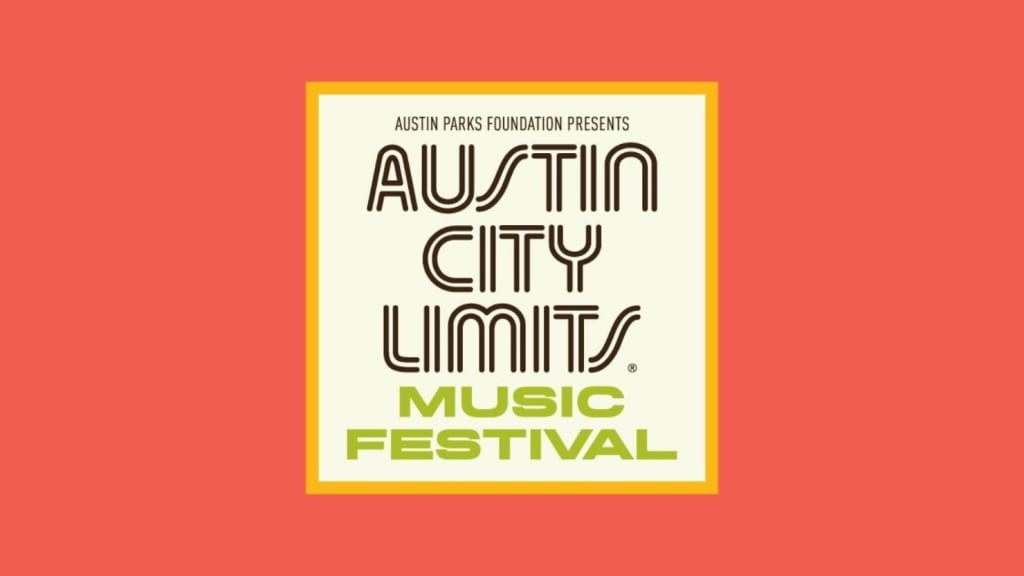 This October, thousands of festival-goers met at Austin, Texas' Zilker Park for the first major festival since the tragic events in Las Vegas. This year marked the 16th anniversary of the Austin City Limits music festival, and after 16 years the festival shows no signs of slowing down. This was my third consecutive year attending ACL Fest and it might have been the most memorable.
ACL Fest's Rapid Growth
Over the past few years, the Austin City Limits Music Festival has seen a surge in growth. This year was no exception as the festival once again expanded their grounds and even added a new stage into the mix for both of its weekends. The festival also erected a massive security boost after the Las Vegas shooting. Security changes included an overall extension of the security perimeter as well as a new TSA-like security check-in system.
Friday Recap
The Friday lineup showed no shortage of entertaining acts. I began my day off by seeing the Irish singer/songwriter, James Vincent McMorrow. McMorrow's set worked through a strong selection of his most popular songs such as "Higher Love" and "We Don't Eat." I also had the pleasure of seeing Crystal Castles perform live for the first time. The electronic group worked through an hour-long set on the Honda stage while dressed in bizarre Amish-like costumes. From there, I went over to the newly added Barton Springs stage to catch the UK rock duo, Royal Blood. Out of the entire bill, Royal Blood is probably going to be the heaviest rock act. They started things off with hits from their brand new album How Did We Get So Dark? and managed to overcome technical difficulties to deliver a great set. After, I headed over to the American Express stage to catch an amazing set from Foster The People. They worked through all of their most popular works and even included a few singles off of their latest album Sacred Hearts Club. Following the great set from Foster The People, I caught a part of The XX's set which included a heartfelt tribute to the late Tom Petty. I also managed to see Solange work through her hits as well before I caught the Friday headliner, Jay-Z, on the American Express stage. For being the most successful rapper of all time, Jay-Z delivered perhaps the most lackluster performance I've ever witnessed. It is already bad enough that he came on 20 minutes late and ended 20 minutes early. Mix that in with his complete lack of stage presence and his inability to work through an entire song without ending it early to a barrage of air horns, and you have a pretty disappointing end to an otherwise great first festival day.
Saturday Recap
Saturday I kicked things off by catching A$AP Ferg on the American Express stage. Ferg dropped all of his hit like "Work," "New Level", and his latest jam "Plain Jane." The Saturday lineup was pretty weak in my opinion, so I stuck around the main stage until Ice Cube came on. For someone who is now known for doing weird family movies like 2005's Are We There Yet?, Ice Cube put on a surprisingly exciting show. Right from the start, he pulled out classic NWA hits that received a huge response from the crowd and he kept that energy going all the way until the end of his set. Following Ice was Saturday's main headliner the, Red Hot Chili Peppers. I've been a RHCP fan nearly my entire life so getting the chance to see them live was on my bucket list. They immediately started off with an instrumental jam (these jams took up a huge 20 minute chunk of their set) that led right into one of my personal favorites "Can't Stop." They quickly followed up with other huge hits like "Dani California" and "Californication." But in between these hits, they included some obscure selections from pretty deep in their catalog as well as a few songs from their latest album The Getaway. Overall, the Chilis didn't disappoint. Aside from a few minor tempo issues, they still maintain the same energy that made them into one of the most popular acts of the past century.
Sunday Recap
Sunday started with DRAM at the Honda stage. His set started off with a brief medley of popular hip-hop hits before he cruised into his own material for the next hour and ended with his most popular song "Broccoli" (yup, it's about weed). Following DRAM, I caught a fantastic set from Portugal The Man. My only complaint about this set was that the crowd was filled with a bunch of impatient wanna-be hipsters waiting to hear the only song they knew, "Feel It Still." I also managed to see some of The Head And The Heart on the American Express stage and at first, I had no familiarity with the group but I quickly became a fan. Sunday's main headliner, The Killers, soon followed. The group from Las Vegas opened up with an upbeat tribute to Tom Petty by playing his classic hit "American Girl." They then made a surprising decision to play their most popular song, "Mr. Brightside," (their usual go-to encore song) immediately after to kick their set into high gear. At first, I thought this was a bad choice on their behalf, but somehow they continued on to play what is perhaps the single best setlist I have ever seen live. There was not a single song that they played that the crowd didn't sing along to. Even their deep cuts like "The Way It Was" still commanded the crowd. Their set also included a cover of the classic ballad "The Waiting," another tribute to the late Tom Petty. After a massive encore featuring their latest hit single "The Man" and my personal favorite "Jenny Was A Friend Of Mine," they ended their show with their first-ever hit "When You Were Young," complete with an abundance of pyrotechnics and lasers. Without a doubt, I can say that The Killers were by far the best act of the weekend, a fitting end to this year's ACL Festival.
Reader insights
Be the first to share your insights about this piece.
Add your insights