An Interview With: YELLA D
The Versatile Artist discusses "LASER," his appearance on 'AOMG: Sign Here' and how he approaches music.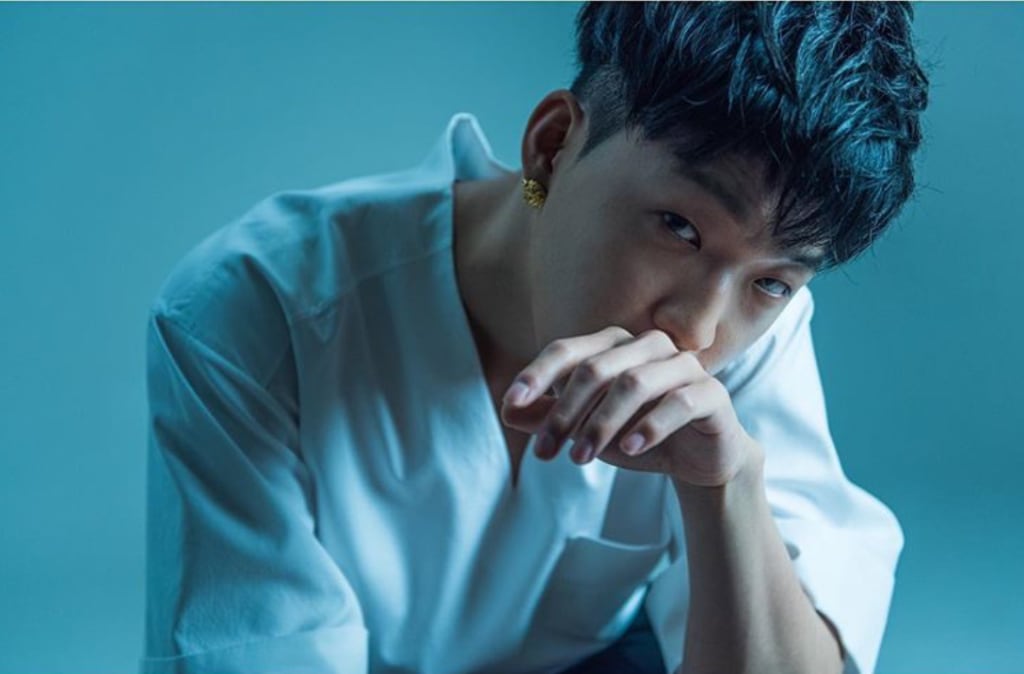 Photo Credit: lilagraphy
The past 12 months have been all about work for YELLA D. The versatile producer, vocalist, rapper and all-round artist is undeniably talented (just watch back his performances from the recent AOMG: Sign Here audition program), yet is still in search of that one huge break into the mainstream.
It's not as if it wouldn't be deserved, either. All it takes is a quick search of his SoundCloud page, one dominated with both original material (whether produced or performed) and "flips" of popular tracks—including "Wow." by Post Malone, which has been given a high-tempo, synth-driven kick—to see that this is someone dedicated to their craft, and committed to constant improvement and development. Everything on there is meticulously produced, and all of it has a tangible air of class.
His most recent release, a full version of "LASER," his collaboration with BlueWhale for the aforementioned Sign Here, oozes quality. A sleekly composed, up-tempo offering, it's a song full of carefully produced beats, intoxicating melodies, and plenty of exciting components that keep the listener engaged throughout. It's an outstanding track, and one that has more than enough potential to catipult YELLA D to the next level.
In the meantime, we were fortunate enough to be able to interview the South-Korean about his appearance on Sign Here, "LASER," and his self-produced way of working.
Nathan Sartain: Firstly, we must talk about Sign Here. What was it like as an experience to appear on that show?
YELLA D: Frankly, no artist with a long career likes to go through an audition program. However, as artists, we all like to take a risk for a journey. I love to adventure, and this TV show has shown me a lot of fun.
As the show was judged by a variety of people, what was it like having your work evaluated by such acclaimed artists, including those who made up the guest panels?
I have known some of them already for a long time. I know some of the artists from the show who have been enjoying my work before I started my career. Although you can never get used to being evaluated by someone, that's a fate of being an artist and I am always thankful for it! It was possible only with a mutual respect.
You were the first contestant to appear on the TV broadcast of the show. Did that fill you with any sense of pride?
I'm guessing, due to the fact that I was the winner in another audition program (The Master of Producer), the show put me to be the first contestant. No, actually, that's what the show producers told me. It's okay, I owned it pretty well. 
Your elimination came as quite as a surprise, particularly with the reasoning being that you were already a fully developed artist. How did you respond to that? Do you perhaps think you could have offered more to the show?
Accepting the reason for elimination was hard. As I am always ready and willing to improve on my weaknesses, telling me that I am already a too well-made artist was strange for me. Throughout the show, I was told that they prefer a participant who is capable of producing their own work. However, the show limited the use of my own track and I had to give up on presenting my own production. I'd like to think that the winner of the show might have been different if I was given an additional chance to present my own stage.
And of course, one particular song you performed, "LASER," has just been released with BlueWhale. How exciting is it to have had such a positive response to the track, and how did it all come together?
First of all, that is my motivation in production. Of course, I do not plan on such things in the process of making a song. However, people usually also enjoy the work that I had fun producing. I'm grateful to see that people like my work from the show.
I only had a theme for the song "LASER." But then it occurred to me during the show that I might use it for the mission as it has enough tempo along with some thrilling components. Once BlueWhale and I started working together, he also liked the song very much and the making of the song progressed very rapidly.
Moving on, you've produced and featured on a lot of artist's works such as Monsta X, what makes you open to an experience like that?
Among the people who pursue sub-culture in the music industry, they tend to look down on the commercial music & K-idols, including K-hiphop. Many artists don't acknowledge the K-pop agencies which also sometimes pursue the art & music of the sub-culture artists, and reject their calls. But personally, I think that's too hipster. It is a waste of your talent. I am talented and answered to their calls. It was nice to experience something very different. 
Additionally, what did working with artists such as these do to help expand your own musical horizons and perspectives, and how did you learn from these experiences?
I was able to find a way to promote my music to the public. I could experience the art in a broader spectrum which includes the stage design, fashion, and attitudes of the show.
A lot of your own songs are self-produced. How vital is that to you?
Many rappers these days learn to produce their own music so late in their career. Perhaps they don't like the producers' beat or they might have a financial difficulty. The way you present yourself on the stage can change when you work with so many people. Feeling stuck in that cycle and the attempt to escape from it is yielding more song-writers. Producing my own music helped me to develop my production beyond such limitations and encouraged me to find my colour.
Do you perhaps think that being a self-produced artist can limit your style, or are you confident enough in your development as an artist to know what works?
Of course, I could self-replicate my own work. However, it's too premature to say that I have showed who I am to the public at this point. I do not insist on self-production only, as I am willing to work with others if a good opportunity is to come. What I'm actually very proud of is that I am a Classical Music major. I grew up listening and playing Bach, Chopin, and Beethoven with master level Harmonics skills. People say that you can recreate the once-lost world with Bach's counterpoint and Beethoven's sonata. Trends have been changing pretty fast in the past but I have never fallen behind it. I'll always find a way to keep at it.
Furthermore, what has the last 12 months been like for you as an artist, and what can you take from that?
I have been focusing on getting auditions. I started filming for Sign Here right after the show 창작의 신: 국민작곡가의 탄생 (translated from Korean to: God of Creation: Birth of a National Composer) which created some contract issues. I have been working very hard, and it all paid off. I am getting more attention from the public and now I'm doing interviews with the foreign media. Hard work pays off.
Continuing, it's noticeable that as a live performer you have plenty of stage presence, and excel in this area. How important do you view the live aspect of the music industry?
It's heartbreaking to see your favourite artist perform poorly on the stage. A live stage is (about) the energy that the artist radiates, and it's the best communication you can make with your fans. I want them to be a part of the music all the time whether it's a depressing or exciting song. I want my fans to completely absorb the image I'm showing on the stage.
Finally, what's next for you, and where do you want to go with your career?
I want to work on my unfinished official album. There's a lot to work on with my new friends. I wish for them to find out who I am and what I want to show them.
About the Creator
A lifelong music fan with diverse taste.
Email - [email protected]
Twitter - @nathan_sartain
Reader insights
Be the first to share your insights about this piece.
Add your insights