A Love Letter to My Favourite Genre
How I Found Rock Music, and Why I Love It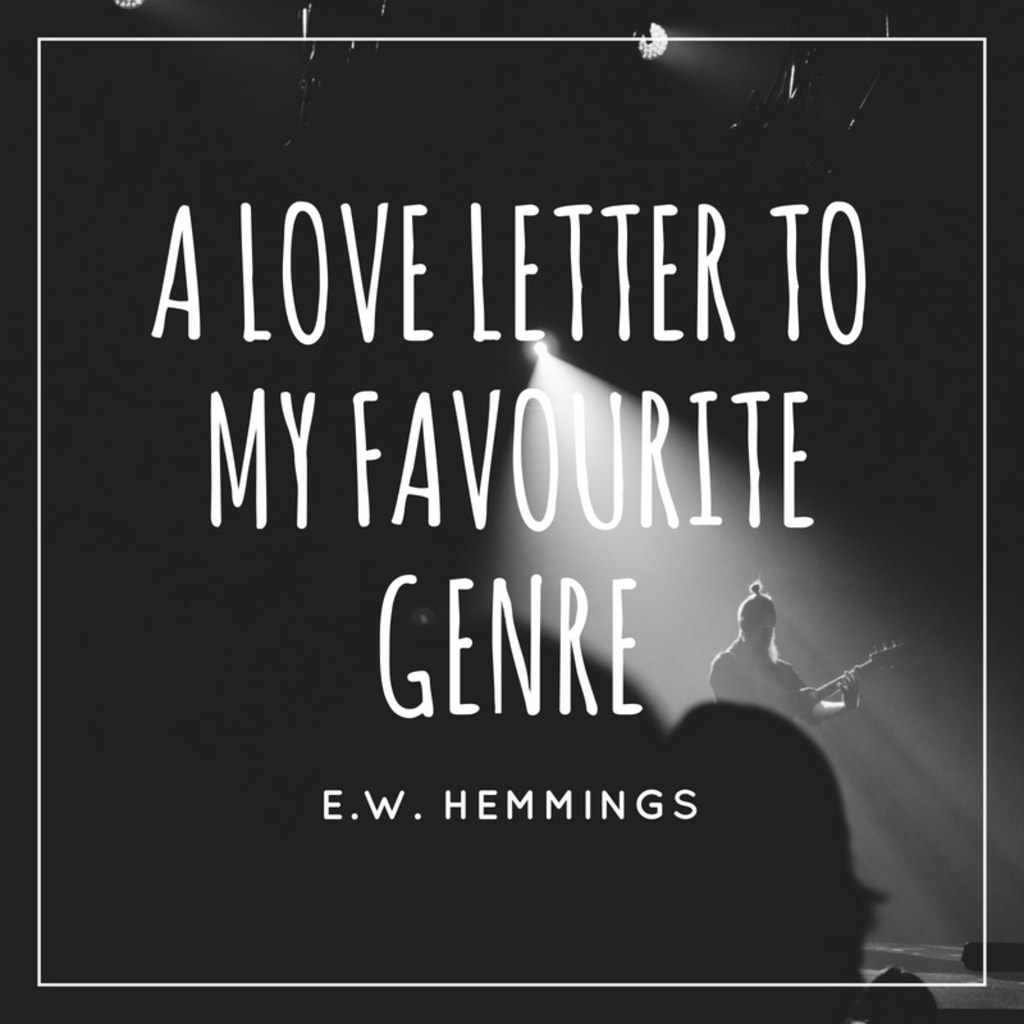 In a way, you could say that I found you out of boredom. I was thirteen, going on fourteen, changing, as teenagers do, or maybe it was the music around me that was changing. Or both. The pop music I had grown up with had grown boring, generic, phoned in. Nobody used real instruments or even, so it seemed, their real voices — bands of humans were replaced by bands of computers. At worst, it was lifeless. So I gave up.
You've always been in the background, though. I knew the odd Aerosmith or Green Day song from my parents, and somehow I knew who You Me At Six was. Avril Lavigne too, if she counts. You were like that friend who was always meant to be more than that, though it took me years to realise. And luckily, my best friend knew you well enough for her to help us meet.
She showed me the 'scene' bands first, bands popular with people our age: Falling In Reverse, Black Veil Brides, and Pierce The Veil. I kept away from screamo at first, but the more of you I listened to, the more it grew on me. Now, I love all of your offspring (no pun intended) — pop-punk, emo, alternative, glam, actual punk, even certain subgenres of metal. You encompassed everything I craved from music, everything that the music I had listened to before was missing: energy, originality, something to say with more substance than partying and saccharine love stories. You had true spirit. Eventually, I switched off the charts. You were all I wanted to listen to, and even now, I wonder where you were for all those years before, and why I never found you earlier.
Nearly four years later, you're still here, even if numerous people had told me that this was just a phase and I'd grow out of it eventually. If anything, you've grown with me. You helped me realise that old music and bad music aren't necessarily synonymous, for one thing, and now my music library contains albums all the way back to 1994, with a few eighties songs thrown in here and there. I've been to concerts louder than I ever thought they could be, and created the soundtrack to the greatest nights of my life. What's more, you've always been there for me when I needed you; I've celebrated with you, cried with you; screamed and headbanged and punched my pillow with you. You even help me channel emotions into my fiction writing in particular, and you help me understand my feelings and give them names.
Yet you are more than just lyrics, chords, rhythms, and basslines. You are a lifestyle, a community full of weirdos in black t-shirts and jeans with coloured hair, piercings, tattoos, denim, leather, flannel. You are a safe space for life's oddities and outsiders. You've even helped me to make friends, particularly after I moved 75 miles across the country as an awkward fourteen-year-old who may not have had the greatest social skills in the world. I started talking to one of my best friends after bonding over the Black Veil Brides badge pinned on my pencil case. A love of Green Day even helped me to connect with the guy who would one day be my boyfriend. You dug out a whole corner of the world for yourself and everyone who loves you.
Some people say you died out long ago, as if Kurt Cobain brought you to the grave with him. I disagree. Genres don't just die. They evolve; they grow, and the music they encompass will never disappear. You, in particular, are immortal. There will always be keen new musicians living out of their guitar cases in pursuit of the dreams you inspire. There will always be new fans, who will be raised on you by their rock-loving parents, or will find you out of curiosity or disenchantment, just as I did. And perhaps most importantly, you will always help to save lives. And I will always love you.