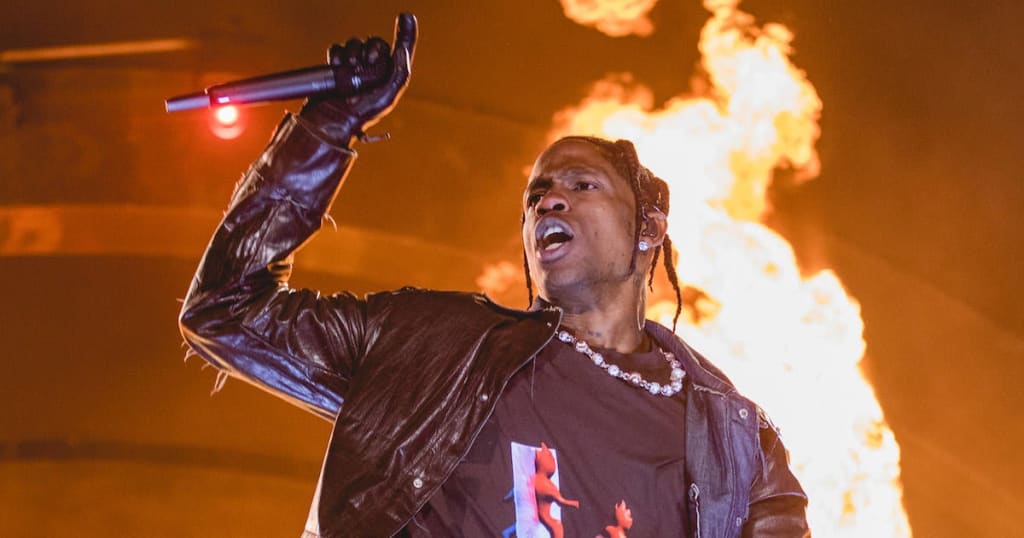 *TRIGGER WARNING: Disturbing images, traumatic content*
It's 4:02 a.m., and I can't sleep.
I've spent the past seven hours glued to my phone, alternating between TikTok, Twitter, CNN, and Instagram. My social media feeds are all filled with the same content: Travis Scott's Astroworld Festival, where eight people are confirmed to have died and over 300 were injured on Friday evening.
I wasn't there. But I am haunted by these images. Tonight, I watched videos of terrified concertgoers being mercilessly crushed under the weight of 50,000 people. I can't erase from my mind the limp bodies being carried out on stretchers, the frantic voices desperately pleading to be rescued, the fruitless efforts of emergency responders to breathe life back into those who were gone. I've wept for them, shocked at the emotion that this event has evoked within me.
One TikToker (@heartthrobert) summed up a quote from a survivor of the 1989 Hillsborough disaster in England, who said that the scariest thing about crowd crushes is that "you're standing up, and you're outside, and you can see the air and see the daylight. And your mouth isn't covered, but you just can't breathe."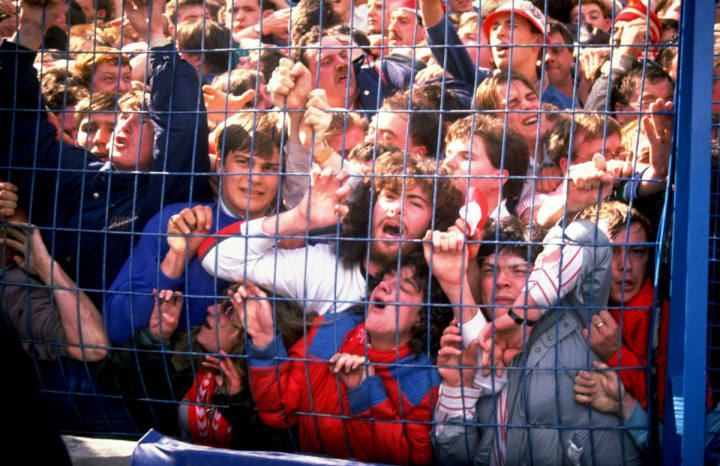 These words sent chills down my spine. How terrifying that must be, to watch the world go on around you as you scream into the void to be rescued. To be in a public place, out in the open air, and to go unheard or ignored as you beg and plead for help.
Astroworld survivors tell a common story. Nearly all have described this experience as a literal hell; not just as a hellish experience, but as hell itself. And they all summarize the concert's vibe in the same single word: demonic. I find it striking that so many have used this term to describe the atmosphere, the music, and Scott himself.
Many have criticized Scott for his failure to respond to the crisis, which was already being described as a "mass casualty event" before he even finished his set. You read that right. Even after it was confirmed that multiple people had died, Scott continued to perform for 37 minutes, finishing his entire set as if thousands of his fans weren't screaming up at him for help.
Of course, theories are running rampant about Scott's connections to the "Illuminati." Some are convinced that these deaths were a "blood sacrifice" paid by Scott in exchange for his fame and fortune. I'm not into conspiracies, but there is something utterly chilling about this event. I've heard accounts of mass shootings that didn't leave me this disturbed.
I'd have more sympathy for Travis Scott if he didn't have a history of inciting violence at his shows. Watch this video from 2015 and tell me you aren't disgusted. He did this over a shoe.
And he's been arrested in the past for starting riots and encouraging reckless behavior from his fans. This was a disaster just waiting to happen. His career should have been ended a long time ago. Hopefully it won't recover from this.
My heart aches for the young people who survived this nightmare and for the friends and families of those who did not. You can see the trauma in the faces of those victims brave enough to share their stories, the glazed-over look of shock and disbelief at what they witnessed. Scott is primarily popular among high school and college-aged kids. The youngest person to have been confirmed dead was just 14 years old.
I'm angry. I'm angry that this concert was allowed to proceed, after crazed fans without tickets rushed the barricades earlier in the day and tore down the fences.
I'm angry that 50,000 people were allowed to congregate in this way, squished together like sardines in the middle of a deadly pandemic. I'm angry that security was understaffed, that there were practically no medical services available, that the cries of these victims were simply ignored by organizers of the event. I'm angry that so many people chose to prioritize a concert experience over the safety and well-being of those around them.
But I don't want to focus solely on the horrors of Friday night. I want to take this opportunity to recognize the heroes. As hundreds of people desperately fought for their lives, there were those who took the time to pull strangers to safety, to help fallen victims back to their feet, to attempt CPR on lifeless bodies with absolutely no medical training whatsoever.
In one of the night's most heartbreaking and infuriating moments, young people Ayden Cruz and Seanna Faith broke free of the crowd and desperately tried to inform a cameraman that someone had died, begging the man to stop the show and contact authorities. He ignored them.
Ayden, booed by a crowd of fans unaware of the hell that was breaking loose around them, shouted into the swarm of people that those in trouble were somebody's children and that they needed help. According to Seanna, one of the crew members threatened to throw her off of the 15-foot platform she had climbed if she didn't walk away. You can read her full account of the experience here:
A young man named Matt Aguilera (@_mattaguilera on TikTok) described the trauma of watching a woman die in front of him and talked about helping people he didn't know over the barricades to safety. A young woman (@slipperyfishes on TikTok) described the terror of being crushed between two men, an elbow on her windpipe preventing her from breathing. A girl she didn't know grabbed her hand and pulled her away.
While some danced on emergency vehicles, displaying callous disregard for the loss of life occurring around them, others selflessly worked to push back against the surging crowd and to save perfect strangers. Their courage and unity is beyond commendable.
As these survivors begin the long process of healing, I can only express my sincerest well wishes and hopes for their recovery. In the meantime, we must continue to demand answers and to hold accountable the people and organizations responsible for this senseless tragedy.
concert
She/her • 27 • Aspiring writer • Author of Fire & Blood, Fire & Fury
Email: [email protected]
Twitter: https://twitter.com/sallyfrazer4
Brazilian based self styled sultry siren, Venus Aphrodite, has dropped an out and out occult music classic with her song 'Flames' just released on New Reality Records.

I just finished a seven song project called Network. The genre for this project is not singular. It encompasses a broad range of hip-hop, soul, and trap. I meant for these to be truly expressive soundtracks of different times in my life. Honesty was a big part of achieving that. I had to say things I hear no one else saying. This is something was very difficult and strenuous as you can imagine. The mission was to give similar messages in a completely unique way. At the same time, it had to remain relatable. I believe people listen to more relatable tracks. It's feels nice to hear a song that describes something you have gone or are going through.

Raphael Fluker, famously known as Rafa Don, is an American musical artist and songwriter from Detroit, MI. Detroit native, Rafa Don spent the majority of his childhood and early teen years helping operate family owned businesses located in the heart of Downtown Detroit. At those businesses, Rafa Don would regularly work on his music from a store computer that he downloaded programs on. On days when store traffic was slow, Rafa Don focused on learning more about music production and the music industry. Rafa Don managed to establish his own record label, Make Way Entertainment LLC at the lowest time in his life financially and mentally coming off of the loss of his mother while beginning to compose his own music. The family businesses went under and were forced to close soon after. At the time, with himself as his only artist, producer, marketer, and so forth, one could imagine the company motto of "No way, Make Way" was derived through the countless hours of work and the resilience it took Rafa to have. His early work can be found under the name "Flu Smif", a combination of his old street name and his late-grandfather's last name. Notably, his name, "Rafa Don", still appears on his early works and heard all throughout those mixtapes as, somewhat, a hint that there are different things about Rafa and his methods that the audience is still not aware of yet. Rafa's music is filled with a brilliant and catchy flow. His deliveries are unique and insightful lyrics that hint towards many possibilities.

The year was 1973. Elvis' censored movements on the Ed Sullivan show were now a thing of the past. He was no longer stuck under contract to continue making what he considered to be "dumb ass flicks." The small room-like stage of the 1968 Comeback Special was now dismantled and gone. Documentaries following Elvis on tour and in Las Vegas were now just the icing on a tremendous cake.

Rising talent Trevor Knight gives hope that real men with manners still exist. In his new single "Not That Kind of Guy", he highlights his personality and how he has respect for anyone he dates by taking it at a good pace and not rushing into anything. It is refreshing to hear a song from a male perspective that is so authentic. As a listener, it makes you want to know this artist story and personality even more.

So today I will be reviewing Kodie Shane's Back From the Future, who is part of Lil Yachty's Sailing Team. Even though Kodie Shane has been rapping since middle school, she didn't start to pick up pace in her music career until she really teamed up with Lil' Yachty and joined the Sailing Team which was the first time I even heard of her. And ever since they dropped the "All In" video on The Fader, I have been listening to all her music mainly from sound cloud but for Back From the Future, I'll be listening to it on Apple Music.