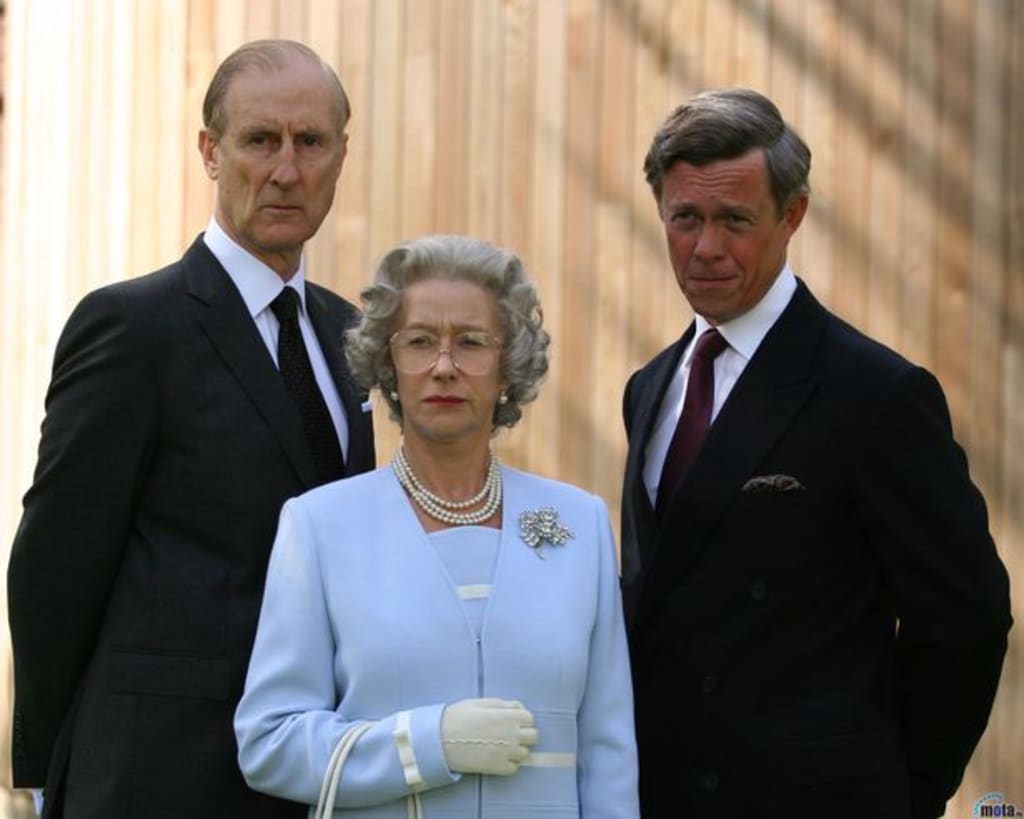 Image: Pathé Distribution
With the world in mourning at the passing of Queen Elizabeth II, the initial grief will soon give way to nostalgia and a desire to look back at past happenings. There is no doubt that this tragic incident will create a somewhat renewed interest in the monarchy.
Sometimes, the best way to look back at history and learn is to see it dramatised in film. Like any famous and long standing institution, the tales of many generations of the British Monarchy have found themselves adapted for the silver screen. Let's take a look at 5 especially good examples.
Since we're only talking about movies, let me first give an honourable shoutout to The Crown for its stellar retelling of the life and reign of Queen Elizabeth II. I am personally looking forward to the next season. Also, lists like this are fuelled by a bit of personal preference, so feel free to disagree and let me know your thoughts too.
Without further ado, let's begin!
#5. Spencer (2021)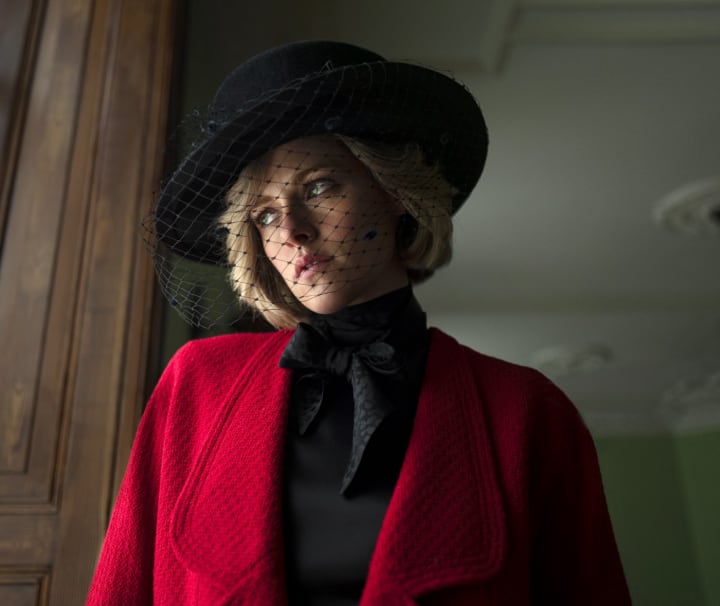 Directed by Pablo Larian and written by Steven Knight, Spencer stars Kristen Stewart in the role of Princess Diana. A gripping look into the late Princess of Wales' state of mind in the months leading up to her divorce, Spencer makes for some extremely compelling viewing and provides a more intimate look into the beloved Princess.
Receiving a three-minute long standing ovation at its premiere, Stewart was universally praised for her role. Her performance earned her nominations for an Academy Award, Golden Globe Award and a Critic's Choice Movie Award all in the category of Best Actress.
Critics and fans aside, the film was also praised by those who were in Princess Diana's inner circle. In spite of the movie's dramatised nature and occasionally fictitious scenes, those who knew and worked with the Princess lauded Stewart for her extremely accurate portrayal of the late Princess Diana. Some have even gone as far as to say that it felt as if Diana herself had been temporarily brought back to life.
Stewart is the most recent entry on this list but there is no doubt that it will stand the test of time for many years to come. It is a deeply profound film that does wonders in exploring a particularly turbulent time for the Royal Family through the eyes of one of its most famous members.
#4. Mrs.Brown (1997)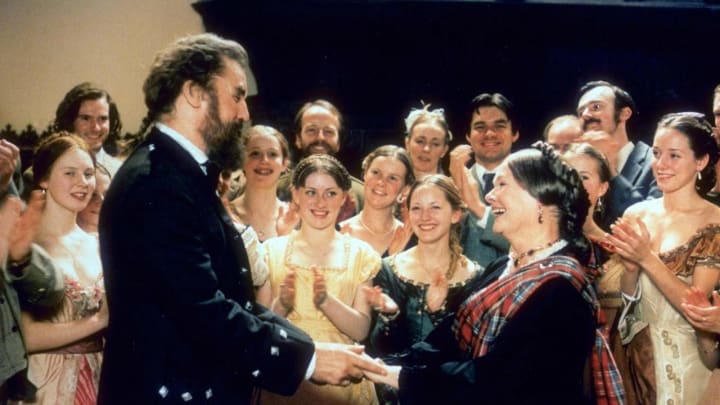 Directed by John Madden and written by Jeremy Brock, Mrs. Brown stars the brilliant Judi Dench as Queen Victoria and Billy Connolly as John Brown. The film revolves around Queen Victoria's grief and seclusion following the death of her husband, Prince Albert and how an especially close friendship with a longtime servant helped her bounce back from her loss.
In spite of the movie's title implying a scandalous affair between the widowed Queen and her servant, the movie itself depicts no such thing. Rather than a sexual or even romantic tension, Mrs. Brown is a tasteful look at an unlikely but deep friendship between two people that broke various social norms in the face of wide opposition and judgment.
Both Dench and Connolly were widely praised for their roles. Dench's performance earned her a Golden Globe and BAFTA award for Best Actress as well as an Academy Award Nomination in that same category. Connolly was also nominated for various best actor awards as well.
Following the success of Mrs. Brown, Judi Dench was soon seen as one of the best actresses to have played Queen Victoria. So much so, she reprised the role 20 years later in Victoria and Abdul, an unofficial sequel which also went on to be nominated for various awards.
#3. The Lion In Winter (1968)
Turning back the clock in both release date and setting, The Lion In Winter was released way back in 1968 and is set during the Medieval age. The film stars Peter O'Toole as Henry II and Katherine Hepburn as the King's estranged wife, Eleanor of Aquitaine.
The movie not only explores the complex relationship between King Henry II and his wife but also deals with the King's attempts to choose a successor from among his sons. The Lion in Winter is also notable for featuring the cinematic debut of Timothy Dalton as well as the first major role for Sir Anthony Hopkins who played Richard The Lionheart.
The Lion in Winter is among the earliest films about the British Monarchy to achieve considerable success at the Box Office and with critics. Met with favourable reviews all around, the film earned multiple awards as well. Katherine Hepburn won the Academy Award for Best Actress while Peter O'Toote snagged a Golden Glove for Best Actor.
Perhaps more importantly to cinematic history, The Lion in Winter was the film that landed Timothy Dalton the role of James Bond. Albert Broccoli was reportedly so impressed by his performance in the film that he offered Dalton the opportunity to succeed Sean Connery. While Dalton declined after feeling that he was too young, the offer stood and he eventually took on the role following Roger Moore's stint as the iconic spy.
#2. The King's Speech (2010)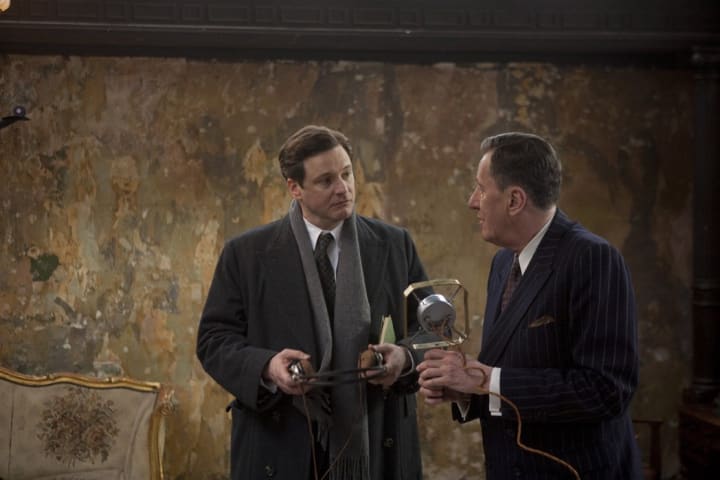 Directed by Tom Hooper and written by David Seidler, The King's Speech stars Colin Firth as King George VI and Geoffrey Rush as the King's speech therapist and later friend, Lionel Logue. The film also boasts an impressive support cast including Helena Bonham Carter as Queen Elizabeth, The Queen Mother and Michael Gambon as King George V.
The film explores the life of Queen Elizabeth's father, then the Duke of York as he struggled with both a severe stammer and a sudden elevation to the position of King following the abdication of his brother, King Edward VIII. The film provides an intimate look at the late King not only as a monarch but as a son and family man who had to overcome his struggles after being abruptly thrust into a role he never envisioned for himself. The movie also touches on the unlikely friendship between the incoming King and his unorthodox speech therapist.
Met with both critical and commercial success, The King's Speech was universally praised for its story, tone, visual presentation and casting choices. Colin Firth does an excellent job at balancing between the King's well-meaning nature and frustrations while Geoffrey Rush excels at portraying the sardonic but dedicated friend who helped the King overcome his speech issues.
Receiving 12 Oscar Nominations, the film was able to win 4 including Best Picture, Best Actor for Firth, Best Original Screenplay and Best Director. It makes for an inspiring and heartwarming watch without being overly sensational. The film's only controversy was that it received an R-rating for a rather humorous scene involving some heavy profanity but this rating was soon retracted as well. It is certainly an essential watch for anyone into 20th century history.
#1. The Queen (2006)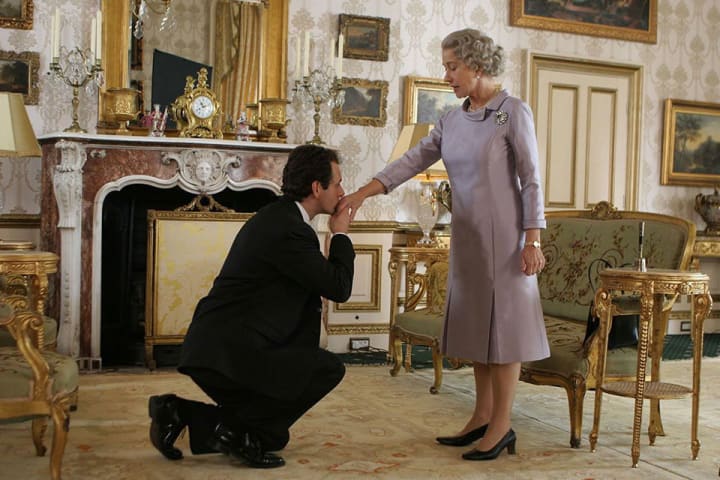 While every other film on this list was met with praise and response by fans and critics, The Queen stands out as it warranted a direct response from The Royal Family itself. Queen Elizabeth II was reportedly so impressed by Helen Mirren's portrayal of her, that after watching the film she invited the actress to dinner at Buckingham Palace.
Aside from Mirren in the titular role, The Queen also features Alex Jennings as Prince Charles, James Cromwell as Prince Philip and Michael Sheen in the breakout role of Tony Blair whom he previously played in The Deal. The film deals mainly with The Royal Family's response in the immediate aftermath of Princess Diana's death and also the relationship between Queen Elizabeth and recently elected Prime Minister, Tony Blair.
Depicting a series of events that happened less than a decade before the film's release, The Queen does an excellent job at tastefully and accurately re-enacting a situation that was still fresh in the minds of the public. Helen Mirren's portrayal of The Queen was also noted to be akin to a transformation with cast and crew alike commenting that they had felt as if they were truly in the presence of a royal figure.
Hailed as one of the best films of 2006, The Queen earned Mirren multiple awards for Best Actress and even led to a sequel revolving around Tony Blair. Before The Crown, this film was the quintessential biopic of the modern Royal Family that we know today. Popular with fans, critics and even the late Queen Elizabeth herself, The Queen ticks all the boxes for the ideal Royal movie.
That does it for this list! If you made it this far, let me thank you for taking the time to read this! Do let me know if there are any other great movies I might have missed out on and check out these amazing films if you haven't already.
As the world mourns the loss of a great leader and a constant figure, now's as good a time as any to learn and to look back at the many triumphs and struggles of the longstanding institution she represented for over 70 years. At the same time, it never hurts to enjoy a good movie. So, happy watching and until next time, take care!
Reader insights
Be the first to share your insights about this piece.
Add your insights